Payday loans in Manitoba
You'll pay a maximum of $17 in fees for every $100 you borrow.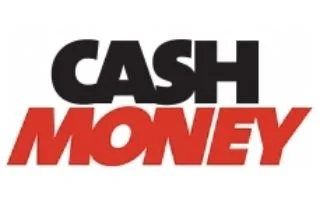 Simple application process
Fast turnaround time
Extended business hours
Go to site
Payday loans are short-term high interest loans that are designed to help you through unexpected financial difficulties. These loans are a quick and easy way to cover your expenses between paycheques, but are also one of the most expensive forms of debt.
We've designed this guide to help you navigate the ins and outs of cash advance payday loans in Manitoba, so that you have as much information as possible to make an informed decision before you sign on the dotted line.
Can I get a payday loan in Manitoba?
Yes, short-term loans are legal in Manitoba. Each province has its own rules that govern payday loans. In Manitoba, the Consumer Protection Act and the Payday Loans Regulation help protect those who take out payday loans.
Here are the rules surrounding payday loans in Manitoba:
You cannot be charged more than $17 in fees for every $100 you borrow.
The maximum amount you can borrow with a payday loan is $1,500.
A lender can charge additional fees if you don't pay your payday loan by the due date.
The maximum term for this type of loan is 62 days.
You can't borrow more than 30% of your net income.
Lenders cannot ask you to sign a form that transfers your wages directly to them.
Unlike many other provinces, Manitoba does allow roll-overs. This means you can roll-over any unpaid payday loan into a second payday loan.
Should you change your mind and want to cancel your payday loan, you have 48 hours, excluding Sundays and holidays, to do so without facing a penalty. You also don't have to provide a reason for cancelling.
⚠️ Warning: Be cautious with payday loans
Payday loans are expensive. If you're experiencing financial hardship and would like to speak to someone for free financial counselling, you can call Credit Counselling Canada from 8:00am to 5:00pm Monday to Friday at +1 866-398-5999. Consider alternatives before applying for a payday loan:
Local resources. Government agencies, nonprofits and local charities often offer free financial services and help with food, utilities and rent for those in need.
Payment extensions. Talk with your bill providers about a longer payment plan or extension on your due date if you're behind on payments.
Side jobs. Today's digital marketplace offers the ability to more easily sell unwanted items, sign up for food delivery or drive for rideshare services.
Fast facts about payday loans in Manitoba
Maximum loan amount: $1,500
Minimum loan term: 1 – 2 weeks
Maximum loan term: 62 days
Maximum interest: $17 for every $100 that you borrow
Compare payday loans in Manitoba
Check the websites of any lenders you're interested in to confirm they operate in your province or territory of residence.
Maximum borrowing costs
You should always refer to your loan agreement for exact repayment amounts and costs as they may vary from our results. The table below shows the maximum allowable cost of borrowing under a payday loan for each province:
| Province | Maximum allowable cost of borrowing |
| --- | --- |
| Alberta | $15 per $100 borrowed |
| British Columbia | $15 per $100 borrowed |
| Manitoba | $17 per $100 borrowed |
| New Brunswick | $15 per $100 borrowed |
| Newfoundland and Labrador | $21 per $100 borrowed |
| Northwest Territories, Nunavut & the Yukon | $60 per $100 borrowed |
| Nova Scotia | $19 per $100 borrowed |
| Ontario | $15 per $100 borrowed |
| Prince Edward Island | $25 per $100 borrowed |
| Quebec | Limit of 35% annual interest rate (AIR) |
| Saskatchewan | $17 per $100 borrowed |
What fees will I have to pay?
The most you can be charged for a payday loan in Manitoba is $17 per $100 borrowed – or 17% of the principal amount of the loan. Payday lenders can't give you a loan for more than 30% of your net paycheque.
Example: If your previous net pay is determined to be $1,000, the most you can borrow is $300. If you take out a 14 day payday loan, the chart below shows you the maximum you can be charged.
| Net Pay | Max loan | Max charge | Cost of interest | Repayment Amount | APR (%) |
| --- | --- | --- | --- | --- | --- |
| $1,000 | $300 | $17 per $100 | $51 | $351 | 517% |
The table below shows the fees on a payday loan compared to the typical costs of a credit card or a line of credit.
| Loan Amount (over 2 weeks) | Payday loan fee | Credit card fee (23%) | Line of Credit (7% + $5 fee) |
| --- | --- | --- | --- |
| $300 | $51 | $6.15 | $5.81 |
| $600 | $102 | $12.29 | $11.62 |
| $900 | $153 | $18.44 | $17.43 |
| $1,200 | $204 | $24.59 | $23.24 |
| $1,500 | $255 | $30.74 | $29.05 |
Can I get a no credit check loan in Manitoba?
Most lenders won't do a credit check when issuing a payday loan. Instead, they'll be more interested in you having:
An active chequing account
A permanent address (and proof of it)
Three months of continuous employment (and proof of it)
This lenient criteria can be easy to meet – with the added bonus of not having to prove you're a responsible borrower. However, some lenders who don't do credit checks might be more likely to be predatory and illegitimate. This is why it's important to do your research and use a reputable lender – whether they do a credit check or not.
What should I keep in mind before applying?
Payday loans are an expensive form of debt that should be avoided whenever possible. You should also be sure that the lender you use is licensed in your province of residence. If you don't think you can meet the repayment terms, you should consider alternative short-term financing options.
If you do decide to take out a payday loan, it's important to borrow only as much as you'll be able to repay and to budget your repayments accordingly. If you default on your loan or the loan goes into collections, you'll receive a negative mark on your credit report that can stay there for up to six years. Make sure to budget for the amount of money you plan to take out, and use a licensed lender.
How can I tell if a lender in Manitoba is legit?
The best way to make sure a lender is legit is to check their credentials with the Consumer Protection Office. Look for the following signs to make sure you're working with a reputable business.
The lender displays a Manitoba licence number. Lenders should display their license numbers at all times. You can also contact the Consumer Protection Office at 1-800-782-0067 to check if a lender is licensed in the province.
The lender displays fees. Payday loan lenders must display posters showing the rates they charge.
It provides same-language contracts. Your lender only provides contracts in a language you can speak comfortably.
It follows consumer protection laws. Stay away from lenders who charge more than $17 per $100 borrowed.
Watch out for unlicensed lenders
Canadians who take out payday loans online are more likely to encounter unlicensed lenders than those who visit a physical location. If you're thinking about taking out an online payday loan in Manitoba, be aware of the potential risks and make sure to read the fine print before you borrow.
Illegally high interest rates or fees. Online lenders often charge higher interest rates than the $17 per $100 allowed by Manitoba law.
Identity theft. Be careful about handing your personal information over to online lenders, as some have been prosecuted for selling clients' personal information to third parties, putting them at risk of identity theft or a hacked bank account.
Funds taken from your bank account without your permission. Never provide your banking passwords or other information to online vendors as they have been known to withdraw money from bank accounts illegally.
The best way to protect yourself online is to make sure that the lender you choose to use is licensed in Manitoba. Read the fine print to make an informed decision about your loan and watch out for red flags to avoid running into further financial difficulties along the way.
How to file a complaint against a lender
You can contact Manitoba's Consumer Protection Office at 1-800-782-0067 to discuss your options for filing a complaint. They will pursue an investigation to find out if the payday lender in question has breached provincial consumer protection laws.
Payday loan alternatives in Manitoba
There are alternatives to payday loans that may cost you less. These include social assistance programs, borrowing from credit unions or accessing credit counselling. Find out more about the services on offer in Manitoba below.
Manitoba assistance programs
Manitoba has a number of programs that can provide some much-needed relief for residents and newcomers who are struggling to make ends meet.
Manitoba Employment and Income Assistance Program helps people in financial need with monetary support and employment assistance.
Rent Assist is a financial benefit for eligible low-income private renters who are spending a large amount of their monthly income on their rent.
The 55 PLUS Program provides quarterly benefits to lower-income Manitobans who are 55 years of age and over.
The Manitoba Child Benefit (MCB) allows low-income parents not receiving EIA to access benefits to support the cost of raising their children.
Income support for persons with disabilities gives financial support to individuals who are struggling with long-term mental or physical disabilities.
Local financial institutions
There are likely a handful of local credit unions and banks that offer short-term loans at much lower interest rates than payday lenders. Some institutions even offer credit builder programs which provide small loans that can help build your credit score. Once your score is higher, you could be eligible for much more competitive loan rates and terms from trustworthy providers like banks and credit unions.
Credit counselling
If you feel like you're drowning in debt and you're not making any headway on paying your bills down, it might be time to look into a credit counselling program. The Credit Counselling Society of Manitoba is one option that can help you with budgeting and consolidating your debts.
Before you get a payday loan, consider alternatives available to you
How can I apply for a payday loan?
If you're interested in applying for a payday loan in Manitoba, you'll need to meet the following eligibility criteria:
Be at least 18 years old
Provide proof of 3 months of continuous employment
Give proof of address (e.g., they can ask to see a utility bill)
Have an active chequing account
To complete your application successfully, prepare to submit some basic information:
Personal details, such as your name, date of birth, Social Insurance Number and a valid form of ID
Contact details, such as your residential address, email address and phone number
Details about your employment and income
Bottom line
If you find yourself in need of a short-term loan, consider other options before heading to your nearest payday lender. Be aware that these lenders are typically much more expensive than other options like taking out a line of credit or withdrawing cash using your credit card. If you still want to use a payday loan provider, make sure the lender in question abides by all local Manitoba laws. Be wary of unlicensed lenders and pay back your loan on time to avoid paying additional fees or interest.
Have more questions about payday loans in Manitoba?