Finder is committed to editorial independence. While we receive compensation when you click links to partners, they do not influence our content.
How to open a joint bank account in Canada
Opening a joint account is best for people who are working towards a similar financial goal together. Here's how to get started with a joint chequing or joint savings account.
A joint bank account is generally used by family members, couples or business partners who trust each other. This is because anyone on the joint account has access to it. A joint account can be a chequing or savings account. It can be through a traditional bank, a credit union, a fintech or an online or digital bank — as long as two or more people are on the account.
Learn more about how to open a joint account online, the pros and cons of opening a joint bank account in Canada with two people, and joint accounts for multiple people, in our guide below.
Popular joint bank accounts in Canada
Chequing account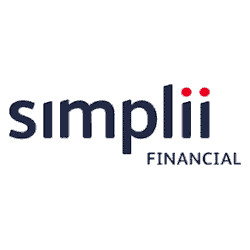 Simplii No Fee Chequing Account
Monthly fee: $0
Free transactions: All are $0
Perks: Earn $400
What is a joint bank account?
A joint account is any type of bank account that's held in two or more names. Everyone named on the account has equal access to the money and can use the funds however they see fit. Although these accounts can be opened by any two people regardless of relationship, they're generally used by family members, couples or business partners who trust each other.
Is it best to have separate or joint savings accounts?
Joint accounts are a great way to reach joint financial goals. Generally, joint accounts allow up to two account holders, but some providers allow for even more. Before opening a joint savings account, consider if it's right for your financial situation.
Joint accounts can be long-term or temporary. An example of a long-term account would be a couple opening an account they share to save for a house or home improvements. A temporary account would be an arrangement to help two people achieve a short-term financial goal like a vacation.
How to open a joint bank account
It's the same process to open a joint bank account as it is to open a chequing account or savings account. The only difference is that both account holders must go through the process, usually at the same time. However, before you can open a joint bank account you must first decide what type of joint account is needed.
What are the 2 types of joint accounts?
There are two main types of joint bank accounts:
Tenancy in common. This type of joint bank account is most commonly used by the elderly or incapacitated individuals who need someone to act on their behalf or by roommates or groups of individuals that need to pool resources and access funds for shared expenses. This type of joint account does not provide survivorship rights, so the money is divvied up according to the estate plan once the account owner dies and does not pass automatically to the surviving joint account holders.
Joint tenancy. This type of joint bank account is most commonly used by couples and close family members. If one account owner dies, the account is still open and accessible to the other account holder and 100% of the funds go to the surviving account owner. In most circumstances, funds held in a joint tenancy account do not pass through probate.
What are the 2 types of joint bank accounts?
In most cases, joint bank accounts are created as joint tenancy accounts — where all account holders have equal, undivided ownership over the funds in the account. However, there are two methods of setting up a joint bank account that impacts accessibility to funds.
Option 1: Both parties required to sign
Requiring both account holders to sign for withdrawal is a good option if you value peace of mind over ease and accessibility. This type of joint account requires both account holders to sign for the approval of a transaction before it can be completed. This structure is popular with business accounts, or accounts held by volunteer groups.
However, the drawback to this extra layer of security is a lack of easy accessibility. For instance, if you're away and your partner needs money urgently, a withdrawal or payment can't be made without your signature. As such, you need to decide whether the added level of security is worth it.
Option 2: Either party can sign
For a joint account where either party can sign, anyone named on the account can perform a transaction on their own, without the knowledge or approval of the other person.
How do I compare joint accounts?
As with any bank account, you'll want to find a bank that offers joint accounts with as few fees as possible. It's preferable to find one that won't charge you transaction fees, will give you easy access to your funds and will offer a reasonably good interest rate on the funds you have in your account.
The majority of banks will let you fill out your application online, saving you time and the work of coordinating a face-to-face meeting with the bank. (To compare online options, check out the Finder guide to digital banks.)
Compare joint bank accounts in Canada
While some bank accounts are specifically branded as joint accounts, many regular chequing and savings accounts allow you to add one or more people as additional account holders. Some banks require you to add a joint account holder at the time of application, while others will allow you to add (and remove) account holders at any point in time.
Who are joint bank accounts suitable for?
A joint bank account requires trust. If you're thinking of opening an account with a roommate or someone you're dating, think about the future and if you have similar goals. But also consider the past – does this person have a history of bad financial choices?
Steve and Melissa have been together five years and have decided to open a joint bank account. They have both changed their details with payroll so they can get their pay cheques deposited directly into the account. Steve travels a lot for work, so he's often away. The plan is that Melissa will handle any bill payments when Steve can't be there.
They decide to open a joint account online. Steve and Melissa make small purchases like coffee or drinks at the bar. Neither minds the other spending as long as all the bills are paid and that they're still saving their agreed amount each month.
* This is a fictional, but realistic, example.
Joint bank accounts for partners
If you're in a long-term relationship and you trust your significant other, a joint bank account can be an excellent tool to help you manage your money effectively and achieve financial goals together in a few ways:
You won't have to pay bank fees twice.
Drawing up a budget and sticking to it might be easier when you pool your money together.
If one of you has to be away for an extended time frame, the other person can take care of all the financial responsibilities.
The key to a successful joint bank account is trust. It's important that both account holders establish clear ground rules and have open lines of communication. If you have even the smallest doubt about your partner, don't give them full access to your money with a joint bank account. Instead, you could keep your primary salary account separate, but use a joint account for a limited amount of shared funds.
Joint bank accounts for married couples
Marriage represents the merging of two lives, often combining finances to make paying bills easier and saving up for financial goals. But just because you tie the knot doesn't mean you have to open a joint bank account. If you and your spouse aren't on the same page financially, you may be better off keeping your accounts separate and opening one shared account where you deposit money for bills and other routine payments.
If you decide to open a joint bank account with your spouse, make sure you and your spouse communicate frequently. Minimize any potential disagreements by discussing your saving and spending expectations beforehand.
Joint bank accounts with a child
Opening a joint bank account with your child can be a great way to monitor their account activity and help them develop basic money management skills. However, not all banks or fintech companies allow a minor to be added as a joint account holder. Be sure to ask what the rules are around opening a joint bank account with a minor and consider opting for a money app or bank that offers parents and children this type of joint account option.
Opening up a kids bank account
Joint bank account promotions on offer
Here is a sampling of bank promotions available now in Canada for joint account holders:
What are the pros and cons of opening a joint bank account?
Pros
Save together. Good for couples that have joint financial goals and share spending and saving habits.
Fewer fees. Save on fees with only 1 bank account.
Full transparency. Since you're both on the account, you can always see how and where the other is spending.
Easier to pay and schedule bills. With all the money in one place, it's much easier for couples to manage personal finances and bills.
Cons
Complete access to all money. If you opt for a joint bank account where both of you can withdraw money freely, be sure to discuss large or unnecessary purchases.
Splitting up. If there's a breakup, both of you can access the account. You may hope you can amicably split the funds, but in the case of a dispute, court can be a long and arduous process.
Complete transparency. This is a double-edged sword; while you have complete transparency, you may lose some of your financial privacy.
5 steps to easily open a joint bank account
Opening a joint bank account with someone else is very similar to opening a regular chequing or savings account.
Shop around for bank accounts until you find one that suits your needs and allows multiple account holders.
Apply for the account online, by phone or in person at a local branch. Be sure to check the box that states you're opening a joint account.
Verify your identity and the identity of anyone else on the account.
Fund the account by making your initial deposit.
Start using your account by setting up direct deposits, scheduling automatic savings transfers, paying bills and more.
Requirements to opening a joint account
Everyone listed on the account should have the following information on hand before you start the application process:
Full name
Canadian residential address
Date of birth
Social Insurance Number (SIN)
Government-issued photo ID
How do I compare accounts that allow multiple joint holders?
If you want to open an account with two or more others, consider the following when comparing your options:
Account maintenance fees. Look for an account with low or no monthly account fees.
Transaction limits and fees. With several people accessing the account, there may be many more transactions than with a single account. Make sure you're not charged any unnecessary transaction fees.
ATM fees. Look for an account that offers fee-free ATM withdrawals, so you're not hit with a fee each time one of the account holders withdraws some cash.
Easy online access. Make sure the account is easily accessible for everyone on the account, for example, with an easy-to-use mobile banking app.
Number of linked debit cards. If more than two people are requesting a linked debit card, make sure you're not charged extra fees for the additional debit cards.
How to open a 3-way joint bank account
When you've selected an account from the table above, click "Go to site" to check that the account allows the number of people you want to share it with, then complete the online application process. Each account holder will need to provide personal information. Banks may also require you to verify your identity using a passport, driver's license or provincial/territorial ID card.
Common reasons for using a three-person joint account
The need for more than two joint account holders most often arises in business situations, where partners, treasurers and other bookkeepers must be able to move money in and out of the account. In the case of youth accounts, it is not uncommon to find both parents listed as account holders as well as the child. This ensures that in the event that one parent is absent, the account is still accessible.
People commonly open joint accounts for 2 or more people with:
Roommates to pay for shared living expenses and rent
Business partners so multiple employees can make deposits and withdrawals
Family members as an emergency fund
Friends to pay for an upcoming event or vacation
Romantic partners to combine finances
What are the advantages and disadvantages of a joint bank account?
Pros
Easy money management. If you share a lot of expenses with a number of people, it can be easier if you all have access to one bank account to manage them.
Transparent. Because you can all access the account online, it's easy to see who's transferring or withdrawing money and for what.
Accessible in an emergency. With more than two joint holders, the funds in the account are accessible even if some of the account holders are unavailable.
Cons
Less secure. Other account holders can withdraw money without your consent.
Difficult to manage. With multiple individuals making deposits and withdrawals into the joint account, it can be difficult to keep track of the account balance.
Joint bank accounts can also lead to trouble…what can go wrong?
If you value your independence and financial privacy, you may choose to manage your own money rather than open a joint account.
It's critical that partners and couples are completely open about their spending habits. If one person is committed to saving, and the other can't keep their spending under control, there are bound to be issues. Some couples are hesitant to open a joint bank account because things can get complicated if they separate – but it's important to agree on a strategy before opening a joint account.
You need to be careful if someone is trying to push you into opening a joint bank account. Someone who might have money problems could see you as the answer to their problems and try to use emotionally persuasive language to convince you to grant them access to your funds.
Are joint account holders responsible for each other's debts?
Any debt linked to the joint account is the responsibility of both account holders. In most cases, either account holder is free to attach a debt to the account without the other knowing – and then you're both stuck with repayment and poor credit if the debt proves difficult to get rid of.
Some other important implications for joint account debts include the following:
If one account holder misses debt repayments or defaults altogether, then both account holders' credit scores will go down.
Both account holders are responsible for overdrawn funds, regardless of who took the balance into the overdraft.
If one account holder goes bankrupt or has outstanding debt linked to the account, creditors could claim funds from the account to pay back the debt.
Joint bank accounts after divorce
If you close your joint account or withdraw a large sum during a divorce, a judge could require you to return the funds. That's why most lawyers recommend not doing anything drastic with joint accounts until the divorce is final and a plan has been made.
Joint accounts are a mess to separate after divorce. Each spouse is typically entitled to 50% of the account balance, but this doesn't always work out. If one person has bank statements proving they entered the marriage with more money, they could leave with more than half of the funds.
The 7 questions to ask before opening a joint account
1. Do you pool your expenses together?
Do you both use the same budget and consider your costs as shared expenses rather than individual expenses? If all you have is shared expenses, then it may be logical to have a joint bank account.
2. Do you both spend money the same way?
Are you both financially responsible? Will one strive to save while the other empties the account? If this is the case, you're better off keeping things separate or opening a joint account where both of you have to sign for each transaction.
3. Are you comfortable with the idea of opening a joint bank account?
You might save a few dollars on fees, but if you aren't really happy about the idea, don't do it. You can always check out our guide to fee-free chequing accounts to find options for both of you that can help you save on fees while keeping your finances separate.
4. Is the trust there?
Believing your partner will always be financially responsible, even if things get tough, is essential. If the trust isn't there, you are better off keeping things separate.
5. Are the lines of communication open?
Is talking about money issues uncomfortable? If you have communication problems surrounding money and feel you need to hold back your opinion, you might want to avoid a joint account.
6. Are the financial goals the same?
Confirm that you're working toward the same financial goals. This includes short-term goals such as financing an overseas trip and long-term goals like buying a house. A joint account will be less likely to work if you're not on the same page.
7. What is the goal of opening a joint bank account?
Figure out exactly why you should open an account and see if there are other ways to get there. If you want to save money on fees, for example, consider whether the few dollars are really worth the worry. You could simply shop around to find an account with lower fees instead.
4 tips for couples who want to open a joint account
1. Communicate clearly
If you've decided to take the plunge and open a joint bank account with your partner, make sure you talk about these important issues in advance:
How will spending be managed?
How will bills be managed? How much needs to be paid, and who's responsible?
Are there financial issues that need to be dealt with before opening a joint account?
How will you handle financial obligations from the past, like child support, loans or legal fees?
If one party earns a higher salary, will they be allowed to spend more?
Then, you'll have to decide which accounts will be set up as joint accounts and which will remain separate. Remember, family law dictates how assets acquired in marriage are to be split between spouses who legally separate. So, even if you choose to keep things separate — say one name on the deed to the home, while the other spouse invests in their own Tax-Free Savings Account — the court may not agree. For couples in the process of separating, it's always a good idea to seek help from financial and legal professionals.
2. Work out a budget
To make life easier, put together a monthly budget. Write down all your weekly expenditures, allowing you to see where the money is going and if there are areas you can cut back to save some money. Then, decide on a budget. The key is not to be too strict and give yourselves some money to spend just for fun. Also, check in regularly to make sure that you're on track with your budget and to address anything that needs changing or isn't working.
3. Maintain steady savings
No matter how hard we strive to avoid problems, it's best to make a plan for emergencies. This could be anything from unemployment or illness to an accident or car issues. It's essential to have some money set aside. A savings account could be useful in such situations as well as ensuring that you have available credit.
4. Remember your financial goals
By establishing your joint financial goals, you'll find saving a lot easier when you're both working towards the same objective. Check-in periodically to be sure you're both on the right track.
Bottom line
Joint bank accounts can be a good idea, but only if you and your partner have the same financial goals and spending habits. If you're simply opening the account for the sake of convenience, remember that other options can provide the same level of convenience without the risk. However, if the trust is there, a joint bank account can make life easier, especially when working together to achieve certain financial goals.
To learn more about your account options and to find the best type of account for you, check out our detailed guide to bank accounts and start getting financially stronger today.
Joint bank account FAQs