Transfer money from Canada to the UK
Find a quick, affordable service to make a money transfer to the UK.
Check out our handy money transfer guide if you're looking to send money to the UK in the near future and find the most competitive exchange rates with the lowest fees.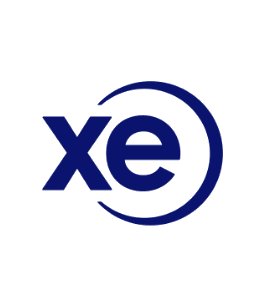 Send money to the UK with XE
XE specializes in a wide range of foreign currency solutions and offers an affordable option when you need to send money overseas.
Send money to 170+ countries
Competitive exchange rates that are often better than banks
Transfer up to $500,000 online
See exchange rates in real-time
Compare money transfer options to the UK below
Disclaimer: Exchange rates change often. Confirm the total cost with the provider before transferring money.
Banks versus money transfer companies
If you're looking to send money from Canada to the UK, one of the best places to start is to figure out which money transfer option will best suit your needs. Two notable ways to send money to the UK include your bank or an online money transfer company.
Bank. Banks are a convenient option for sending money overseas, but have a reputation for offering sub-par exchange rates and charging high fees (typically between $20 and $100). You can save a lot of money by comparing your bank to a number of reputable money transfer services.
Money transfer company. If you're looking for a more affordable option, consider the services provided by a wide range of online money transfer providers like TorFX and WorldRemit. These companies offer quick and affordable transactions to thousands of destinations around the globe, with low fees (typically between $0 and $20) and competitive exchange rates.
Case study: Karen sends money to the UK
Karen has just landed a two year teaching position in Canada but would like to return to the UK after the contract has finished. Since she'll be going home to the UK, she would like to be able to pay the mortgage on her apartment while she's gone. In order to do this, she knows she'll need to send money back to the UK each month to cover the portion of her payments that her short-term tenant doesn't cover. She decides to find out if it would be easier and cheaper to do this with a bank or a specialist money transfer company.
| | Canadian bank | Money transfer service |
| --- | --- | --- |
| Exchange rate | $1 CAD = GBP 0.56 | $1 CAD = GBP 0.58 |
| Transfer fee | $25 | $9 |
| Amount of GBP received (for $1,000) | GBP 560 | GBP 580 |
| Options | Bank transfer | Bank Transfer |
| Time for transfer to complete | 2 – 5 business days. | 1 – 2 business days |
What's the difference? Karen will save GBP 20 (around $34) with the exchange rate every time she transfers $1,000 with the money transfer provider. The fees are also $16 cheaper and the transfer time is up to three days faster with the dedicated money transfer service.
How to compare transfer companies when transferring money to the UK
Consider the following factors when transferring money from Canada to the UK:
Exchange rate.

It's essential that you check the exchange rate and how it's applied to the amount of money you send. Small fractions of a difference add up quickly.

Fees.

Fees will vary across different providers and should be considered to get an idea of how much your transaction will cost. Some companies will waive fees if you send a lot of money at once, however this is usually starting with amounts of $10,000 or over.

Turnaround time.

If you're making regular payments, it may not be necessary for you to send funds quickly, however if you're sending an urgent payment, you'll want to make sure your provider can deliver your transaction is less than 24 hours.

Pick-up options.

This is a personal preference based on your circumstances, but there are some companies that offer bank deposits and cash pick-ups if you require it. Choose a service that suits both you and your recipient.

Customer service.

Transferring money overseas does carry some risk. You will want to ensure that the company you choose provides excellent customer service. Some companies may only be available during weekdays while others will have 24/7 web chat, phone and email service.
How to send money to the UK from Canada
As one of the most popular money transfer routes, there are many options available to you when sending money between the UK and Canada. After comparing important factors like exchange rates, fees, transfer time and other options offered, you'll be able to find the service that is right for you. Consider these types of services when sending money from Canada to the UK:
Money transfer services.

These are non-bank money transfer services which can operate in a range of different ways, including online and in branch locations. Some of these services offer cash pick-up services, like Western Union and MoneyGram, while others will only offer bank-to-bank transfers. Due to the large volume of international money transfers these companies carry out, they can offer competitive exchange rates and low fees in addition to speedy delivery.

Banks.

Many Canadian banks will allow you to carry out transfers internationally, especially between the UK and Canada. Most banks will offer regular transfers and others may offer products which enable you to send money overseas, such as the

HSBC Multi-Currency Account

.
Emergency cash transfers in the UK
If you're travelling in the UK and find yourself in need of emergency funds, it's possible to get some cash quickly using a few different methods. If your wallet or purse has been stolen, you should first report it to the local police and obtain a police report. Afterwards, look into the following ways to get fast cash:
Your Canadian bank account.

Many Canadian banks have emergency services to get you cash and a replacement card if you happen to lose or have your wallet stolen. They can send money to a local UK bank where you can pick it up.

Money transfer company.

Even though you're in a foreign country, you're still able to pick up a cash transfer provided that you have a valid photo ID with you. Have a friend or relative send the money from Canada using a service like Western Union or MoneyGram. Make sure you know details of the transaction including their name, the amount sent and the reference number.

Travel insurance.

Many travel insurance policies offer a cash solution if your wallet or purse is stolen while travelling. Keep the police report to submit to your insurance company.
Tips for picking up cash
The Government of Canada recommends that Canadian visitors to the UK exercise a high degree of caution (as of 23 September 2018). Petty crime such as pickpocketing and purse snatching occurs in tourist areas and airports, restaurants, pubs and bars and underground pedestrian walkways, and on public transportation. If you do need to collect cash, look for an agent location in a safe neighborhood and call ahead to make sure they'll have cash on hand. Visit during daylight hours in the company of a good friend and return to your hotel to stow your cash in a safe place as quickly as possible.
How to send money to the UK
You have a variety of ways in which you can send money from Canada to the UK. If using a cash transfer service is the best choice for you, make sure that you are able to provide the following criteria:
Recipient's name.

For cash pick-ups, it is important that the full name that appears on the recipient's ID is an exact match to the name you give the agency.

Transfer amount.

The person who is picking up the money will be asked how much has been sent as a security measure.

Tracking number.

Your recipient will also need to provide a tracking number.

Your details.

For further security, your recipient may be asked for your name and contact information.
After passing on the tracking number to your recipient, make sure that you save any paperwork. You likely will need your receipt in case of any problems with the transfer.
You may also be interested in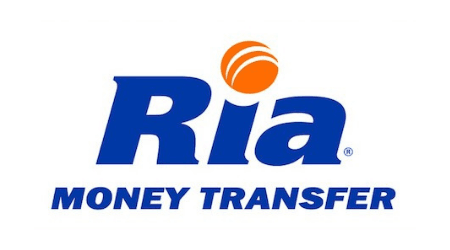 With 240,000+ locations in 130 countries, Ria is the third-largest provider of international money transfers in the world. It offers great exchange rates, minimal fees and fast, secure transactions when you need to send funds overseas. Read more…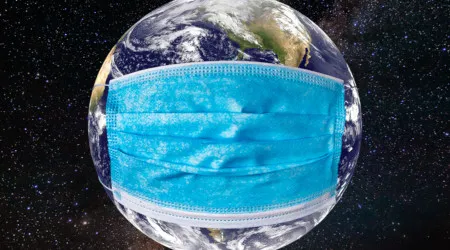 Learn about how COVID-19 may affect the ways you transfer cash around the world. Read more…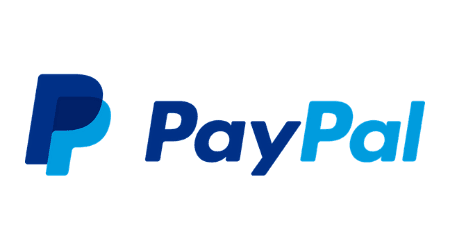 Learn about the pros and cons of using PayPal to convert your online seller profits into Canadian dollars in this detailed review. Read more…
Read more on this topic
Ask an Expert
You must be logged in to post a comment.