How to send money to Poland
Find the best exchange rate and low fees when you send money to Poland from Canada.
As the world becomes increasingly connected and Canadians form stronger ties with people in countries all over the globe, the need to send money overseas continues to grow. Whether you need to send money to relatives in Poland or you're looking to manage a portfolio of business expenses, our handy guide can help you find the lowest fees and most competitive exchange rates.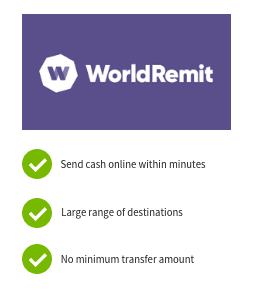 WorldRemit International Money Transfers

WorldRemit can help you get your money where it needs to go in minutes, with upfront exchange rates and low fees.
Use promo code FINDERCA on your first transfer and pay zero fees. T&Cs apply.
Transfers to 150+ countries
Send to bank account, cash pickup, mobile money, airtime top up
Pay with card, Interac or Apple/Android Pay
Compare international money transfer services below
Disclaimer: Exchange rates change often. Confirm the total cost with the provider before transferring money.
Banks versus money transfer companies
If you want to send money to Poland, your first thought may be to approach your bank. If you've already got an account set up, banks can offer wire transfers to countries all around the globe. So what's the downside? Banks are notorious for charging exorbitant exchange rates and high fees (between $20 – $100 per transfer). For this reason, you're typically better off considering the services of a money transfer company like TransferWise or WorldRemit. These companies offer fast and affordable international money transfers,with much better exchange rates and lower fees than the bank.
Case study: Julia sends money to Poland
Julia is a Canadian of Polish descent and she visits Warsaw regularly to see her extended family. Since Julia has a well-paying job in Canada, she wants to start sending money back to Poland to help pay for a live-in caregiver for her grandmother, who has been having mobility issues. She considers using her bank to facilitate the transfer, but is fed up with their sub-par exchange rates and a steep $35 fee per transfer. She decides to compare two online money transfer providers to see if she can track down a better deal. The comparison below is based on exchange rates in the spring of 2018, so check current rates before making your choice.
Money Transfer Service 1
Money Transfer Service 2

Exchange rates

CAD$1 = PLN 2.5


CAD$1 = PLN 2.65


Transfer fees

Amount received (for $1,000)

PLN 2,500

PLN 2,650

Transfer speed

2 – 5 days

1 – 2 days

Options available

Bank-to-bank transfer

Bank-to-bank tranfer
or cash pick-up
Julia realizes that she can save PLN 150 (around $53) in the exchange rate with the second money transfer option, with an additional $15 in fees. If Julia sends money every month, this amounts to almost $816 over the course of one year.
How do you compare transfer companies when transferring money to Poland?
Exchange rates. The exchange rate is one of the most important factors to look for when sending an international money transfer. A more competitive exchange rate is always a good thing so long as it's paired with a low fee. Do your research and compare the total costs

of 3 – 4 quotes to find the best deal.

Fees. Most companies will charge a fee for every transfer you send while a select few offer fee-free transfers, which might come paired with a less competitive exchange rate. Look for a company that offers a good balance of low fees paired with top-notch exchange rates.
Transfer methods.

Transfer

options can include cash pickups, bank-to-bank transfers and even mobile wallet top-ups.

Figure out how you want to send your transfer and find a company that offers your chosen transfer method.
Bonus features. Some money transfer companies will offer flexible features to help make it more affordable to send money overseas. These include market orders and forward rates – which allow you to lock in a favorable exchange rate in advance of your transfer – and the ability to schedule regular payments in advance.
Turnaround time. Some services allow your cash to be picked up within minutes while others can take several days for your money to reach its destination. Be aware that services that can send your funds at light speed tend to charge higher fees and book accordingly.
Customer service. Look for phone, email and live chat support options so that you can receive assistance with a transfer whenever you need. Ensure that the customer service hours on offer by your provider work well with your schedule.
How can you send money to Poland from Canada?
There is no shortage of options when it comes to sending money to Poland. Pick the one that you think will work best for you, keeping in mind that money transfer services are typically your best bet when it comes to locking in the best deal.
Bank.

Contact your bank to confirm their ability to deal in Polish zloti before organizing a bank-to-bank transfer. You may also be able to purchase an international money draft

with your bank to deliver funds by snail mail.

Cash transfer providers.

Lock in a cash transfer by booking your next transfer with a provider like

Western Union

and

MoneyGram to send money in an emergency. These companies allow you to send funds from Canada which can then be picked up in cash in Poland within minutes.
Online money transfer companies.

Online money transfer services like

TransferWise and

World First

offer top-notch exchange rates and unbeatable fees, with a fast turnaround time (1 – 3 business days)
Peer-to-peer services. You may be able to organize a transfer through your PayPal account, provided that both you and your recipient hold PayPal accounts.
Emergencies happen, how can you get cash quickly in Poland?
When things go wrong in an emergency situation, you may find yourself in need of fast cash. Fortunately, you can have a friend or family member send a same day transfer to Poland using a service like MoneyGram or WorldRemit. While these services can typically send funds in minutes, they also charge higher transfer fees and offer less competitive exchange rates than other money transfer options. If you intend to use a cash transfer service, be aware of hidden charges and fees and take the time to read the fine print before signing on the dotted line.
TIPS FOR PICKING UP CASH
The Canadian Government advises Canadians to exercise a normal degree of caution when traveling through Poland (as of 05 September 2018). Petty crime such as pickpocketing and purse snatching is common, particularly in larger cities. Organized groups of thieves operate at major tourist destinations, on public transportation, at train stations, near hotels and in busy markets. Thieves also target the bus and tram route to and from Warsaw Chopin Airport. If you need to collect cash while in the country, be sure to visit an agent location during daylight hours in the company of a trusted friend. Secure your cash in a safe place – like a purse or money belt – before leaving the office and return immediately to your hotel to secure your cash in a safe deposit box if possible.
What are the steps to send money to Poland?
Transfer to bank account.

If you want to transfer funds using your bank, you'll need to provide your recipient's name, account number, bank name and transit code. If you're using the services of a specialist online money transfer company, you'll need to provide details of your bank account, debit card or credit card. Make sure all details are correct before lodging the transfer to avoid any problems.

Cash pickup.

To send money in person, you'll need to provide your recipient's name and the desired cash pick-up location. The cash transfer company might also want to verify your identity.
You may also be interested in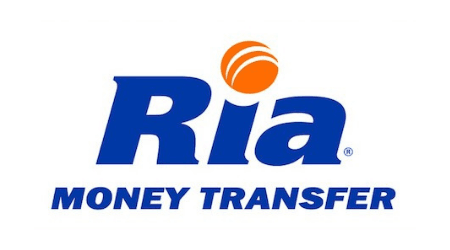 With 240,000+ locations in 130 countries, Ria is the third-largest provider of international money transfers in the world. It offers great exchange rates, minimal fees and fast, secure transactions when you need to send funds overseas. Read more…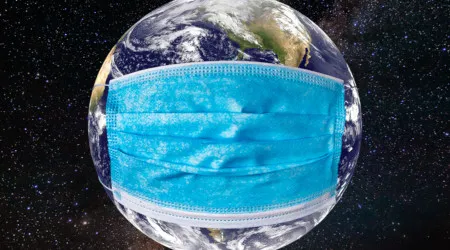 Learn about how COVID-19 may affect the ways you transfer cash around the world. Read more…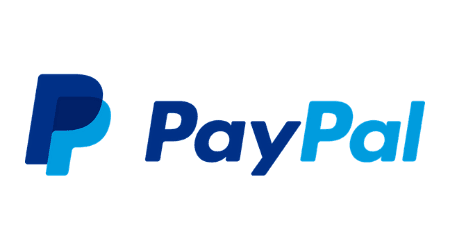 Learn about the pros and cons of using PayPal to convert your online seller profits into Canadian dollars in this detailed review. Read more…
Read more on this topic
Ask an Expert
You must be logged in to post a comment.