Finder makes money from featured partners, but editorial opinions are our own.
How to buy Bitcoin (BTC) in Canada
Learn how to buy Bitcoin on 12+ exchanges in our step-by-step guide.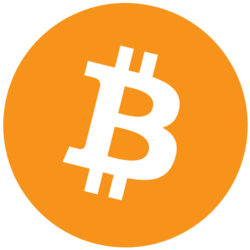 $37,401.00
As the first cryptocurrency ever created, Bitcoin (BTC) introduced blockchain technology to the world back in 2009 and BTC has since reached a remarkable all-time-high price of $93,901.20 in November 2021.
While this has helped make BTC the #1 crypto by market cap, Bitcoin is still a highly volatile asset capable of major price swings in a single day.
Today BTC is trading for $50,374.40, which is slightly down from yesterday's trading price of $49,696.88. Bitcoin's seen an increase of 124% over the past year.
So before you buy Bitcoin, make sure you understand these unique risks as well as its legal, regulatory and tax status here in Canada.
If you're ready to get started, read on for step-by-step instructions and a list of platforms you can use to buy Bitcoin in Canada.
How to buy Bitcoin in 4 steps
To buy BTC all you'll need is a smartphone or computer, an internet connection, photo identification and a way to pay.
Compare crypto exchanges

The easiest way to buy Bitcoin is from a cryptocurrency exchange.

Comparing in the table

helps you find a platform with the features you want like low fees, ease of use or 24-hour customer support.

Create an account

To create an account on an exchange, you will need to verify your email address and identity. Have some photo ID and your phone ready.

Make a deposit

Once verified, you can deposit CAD using the payment method that best suits you – cryptocurrency, bank and card payments are widely accepted.

Buy Bitcoin

You can now exchange your funds for Bitcoin. On beginner-friendly exchanges, this is as simple as entering the CAD or BTC amount you want to purchase and clicking "buy". If you like, you can then withdraw your Bitcoin to a

personal wallet

.
This is not an endorsement of cryptocurrency or any specific provider, service or offering. It is not a recommendation to trade or use any services.
Where to buy Bitcoin in Canada
If this is your first time buying cryptocurrency you'll need to look for a platform that accepts Canadian dollars, like Coinmama or Bitfinex.
Don't worry too much about extra features or coins for now – you can always sign up with another exchange later.
Use the table to choose a platform that meets your needs and click the Go to site button to get started.
What is Bitcoin?
Bitcoin is the world's oldest and biggest digital currency by market cap. Created in 2009 by an unknown person (or persons) using the alias Satoshi Nakamoto, Bitcoin is a form of decentralised electronic cash designed to provide an alternative to traditional fiat currencies like Canadian dollars.
Rather than having to deal with a centralised authority such as a bank to process transactions, Bitcoin holders can transfer their coins directly to one another on a peer-to-peer network. All Bitcoin transactions are tracked on a public ledger known as the blockchain, and people working as miners verify transactions and update the blockchain.
The maximum coin supply of Bitcoin is limited to 21 million, but it's possible to buy a small fraction of a coin – each individual coin can be divided down to 0.00000001 BTC.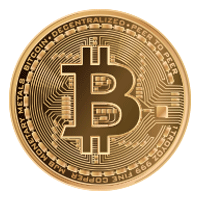 Read our beginner's guide to how Bitcoin works
What will I need to buy Bitcoin?
To create an account with your chosen crypto platform, you only need an email address or mobile number. This will usually allow you to deposit cryptocurrency, but not CAD.
If you want to buy Bitcoin with Canadian dollars, you'll need to pass a Know Your Customer (KYC) check.
This is a standard security procedure for most exchanges in Canada and requires you to upload some photo ID, and in some cases a selfie with today's date.
KYC is usually approved instantly, but in rare cases, you may have to wait a few hours or days.
What are the best ways to buy Bitcoin?
Once you've set up your account, you'll need to deposit funds to buy Bitcoin with. We've listed out some popular ways to buy BTC and what you should know about each payment method.
What is the cheapest way to buy Bitcoin?
First things first – you don't have to buy a whole Bitcoin.
Most exchanges let you buy as little as $5 worth of BTC, if not less. Just type in how much you want to spend in CAD and let the exchange work out the rest.
Some platforms only offer 1 way to buy Bitcoin, while others provide several choices. The 2 most common ways to buy BTC are on the spot market or with an "instant buy" feature.
Instant buy
If it's your first time buying Bitcoin this will be the fastest method – but also the least cost-effective.
You'll usually find the instant buy section under a "Buy now" heading on the platform you've chosen.
It should feature a simple interface that lets you enter the amount of Bitcoin you want to buy, or Canadian dollars you want to spend.
This is usually the only option available for credit or debit card purchases, but you may also be able to make an instant buy if you've pre-funded your account with a bank transfer.
Be prepared to pay a markup on BTC's market rate in exchange for the convenience.
Spot market
If you see colourful charts with a range of prices, you're probably in the spot market.
The spot market is where buyers and sellers come together to place bids for BTC on the open market. It's usually the cheapest way to buy Bitcoin because it lets traders set their own price.
You'll find the spot market under a "Trade" or "Spot" heading on the site or app menu of the platform you've chosen to use.
There are several different order types that you can make on the spot market.
Market order. This will buy you the amount of Bitcoin you specify at the lowest possible price available. This makes it like an instant buy order, but with much lower fees.
Limit order. This is the most common order type and lets you purchase Bitcoin at the price you specify. Traders use this to time the market and capitalise on price dips or increases.
How to find the best place to buy Bitcoin in Canada
There are dozens of different trading platforms to choose from when buying Bitcoin in Canada, so to help you find your best option, keep these factors in mind:
Where it's registered. Using a locally registered exchange is a good idea. It's more likely to accept Canadian dollars and local payment methods like , which helps avoid foreign exchange fees. Choosing from Canada-based exchanges also means it's likely to be registered with the Financial Transactions and Reports Analysis Centre (FINTRAC) which means it has to comply with local laws in Canada.
Security. Look at the security features the platform has to offer, like 2-factor authentication and PGP-encrypted emails. Cold storage of user funds is considered industry standard, but insurance funds are less common and indicative of good security practices.
Fees. Check the fine print to find out exactly how much your transaction will cost. Depending on the platform you choose, these could include spreads, trading fees and deposit and withdrawal charges.
Transaction limits. Are there any minimum or maximum limits on the amount of Bitcoin you can purchase? Does the exchange restrict the amount of funds you can withdraw from your account in any 1 transaction or 24-hour period?
Other platform features. Look out for other features that suit your investment or trading needs. For instance, many exchanges now let you earn yield on your holdings, while some issue crypto debit cards to help you spend your coins.
Customer support. If you ever have a problem with a transaction, will you be able to quickly and easily get in touch with the customer support team? Are they based in Canada? Check what contact methods are available and find out how quick the team is at responding to enquiries.
Insurance fund. A small number of exchanges now insure user funds. Beware that policies vary greatly between exchanges, so you'll need to research this thoroughly if insurance is important to you.
Reputation. As a young industry, reputation can provide a lot of clues when choosing an exchange. For instance, who are the founders? Have there been any controversies? Are their business practices transparent? If you can't find any of this information, that may be a red flag.
Range of coins. If you're thinking about adding other cryptos to your portfolio in the future, check to see what other coins you can buy through the platform.
Read reviews. Finder's crypto exchange reviews include user feedback, which helps you get a better idea of what the exchange is like to use for other people starting out just like you.
Using FINTRAC-registered exchanges
There are plenty of places to buy Bitcoin, and people in Canada can choose from platforms registered here at home or in locations all around the world. Opting for a locally registered BTC exchange typically offers more convenience, but may have some downsides depending on your goals.
Pros
Canada-based exchanges must comply with FINTRAC Anti-money Laundering (AML) and Counter-terrorism Financing (CTF) reporting obligations.
You can usually buy Bitcoin with CAD.
Exchanges in Canada typically support local payment methods, such as .
You may be able to access local customer support.
Subject to local laws.
Cons
You'll need to provide your personal details and proof of ID – a disadvantage if you want to trade anonymously.
Overseas trading platforms may provide better liquidity.
CAD-to-crypto prices are often slightly higher than USD-to-crypto prices, meaning you sometimes pay a premium for buying directly with Canadian dollars.
Some features are simply not available on FINTRAC-registered exchanges. For example, high leverage margin trading, DeFi features and some altcoins.
Recent Bitcoin developments
2 November, 2023:
Bitcoin rose by 22% in October as a result of rumours that a spot Bitcoin ETF was due to be approved in the US.
3 October, 2023:
The Bitcoin network is facing
congestion issues
due to the popularity of Ordinals, which are a way of tokenising assets on the Bitcoin network. Bitcoin reached a peak of 700,00 unconfirmed transactions on September 6, and has no dropped to 40,000 a the time of writing.
1 September, 2023:
A court ruling in favor of Grayscale allows its Bitcoin Trust to convert into an ETF, creating a new opportunity for a Bitcoin spot ETF in the US.
Is Bitcoin safe to invest in?
You shouldn't invest in any asset, including BTC without doing plenty of research first. Before you buy Bitcoin, make sure you understand and weigh up these risks:
Price volatility. Bitcoin's price is largely based on speculation, which means it can rise or fall in a short time. It's not uncommon for BTC to lose more than 10% of its value in a single day.
Perceived value. BTC is a unique asset that does not have any tangible value. It derives most of its value from utility and speculation.
Exchange vulnerabilities. Leaving your Bitcoin on a crypto platform exposes you to several counterparty risks, including:

Scams. Scammers frequently try to trick exchange users into handing over their username and password, often by phishing with malicious emails or fake website links. Use 2FA and encrypted emails to help protect your funds.
Hacks and theft. Exchanges are vulnerable to hacks and theft, so choose one with good security practices and a track record of safety.
Fiscal mismanagement. In mid-2022 a number of crypto platforms froze user funds after it was revealed they had engaged in irresponsible funds management.
Insurance. Unlike stocks, only a small handful of exchanges provide insurance on your cash deposits.

Regulatory uncertainty. The regulatory environment for Bitcoin and other cryptos is constantly changing. It's important to understand how international rulings have the potential to impact Bitcoin's future – for better or worse.
Novel technology. Bitcoin was created in 2009 which makes it relatively new as a form of technology and as a currency. BTC doesn't yet have the same track record or performance history as some other asset classes.
Technical learning curve. Evaluating the tech behind BTC before you invest is important, but requires a deep understanding of the blockchain and other aspects of decentralised finance. You should be prepared to do plenty of research.
Wallet vulnerabilities. The Bitcoin network itself is near-impossible to hack, but the software used to manage your funds – known as wallets – is still vulnerable. Thoroughly research a number of BTC wallets before deciding which to use.
Transactions can't be reversed. Once you've submitted a transaction to the Bitcoin network, it can't be cancelled or reversed. Double-check the receiving address before sending a Bitcoin payment or moving Bitcoin off an exchange. There is no way to refund BTC sent to the wrong address.
Energy consumption. Bitcoin is reliant on proof-of-work mining which consumes huge amounts of energy. This could place it in the cross-hairs of governments as the world moves to a greener economy.
Where could Bitcoin's price be heading?
Bitcoin's price is expected to rise to US$30,463 by year-end 2023, according to the average prediction from Finder's panel of fintech specialists.
The panellists also predict BTC will hit US$87,125 by 2025 and US$220,708 by 2030.
All the content may be republished with a link to this page
Press enquiries
Today's Bitcoin price versus ATH
Compare today's price of Bitcoin ($37,040.00 USD) against its all-time high (ATH) price of $69,045.00 USD on November 10, 2021. The closer the bar is to 100%, the closer BTC is to reaching its ATH again.
Current price: $37,040.00
All-time high: $69,045.00
How is Bitcoin taxed?
Bitcoin is considered a digital asset by the Canada Revenue Agency (CRA) and is taxed like an investment. This means you'll be taxed when you dispose of Bitcoin (i.e. sell, gift, exchange or trade it).
For individuals, profits or losses are reported as capital gains or losses. For businesses, Bitcoin earnings are reported as income or capital gains, depending on how a business classifies cryptocurrency.
Learn more in our guide to crypto tax in Canada.
After you've bought Bitcoin
Once you own some BTC, you have 2 options –
keep it on an exchange
, or move it to a
personal wallet
. Each comes with its own set of pros and cons.
Keeping your Bitcoin on an exchange
Pros
Convenience. Keeping your Bitcoin on an exchange is convenient because you can buy and sell at any time.
Security. Holding Bitcoin on an exchange does come with significant counterparty risks, but reputable platforms also invest heavily in security so you don't have to worry about the pitfalls of self-custody.
Insurance. A small handful of exchanges now operate insurance schemes. These can range from insuring user deposits held in cold storage to reimbursing customers if a hack occurs.
Earn yield. Many exchanges now let you earn yield on your Bitcoin. This is achieved by lending your BTC so carries its own set of risks. Do your research before deciding if it's the right option for you.
Cons
Phishing. Exchange users are frequently targeted by scammers trying to steal login information through malicious emails and fake website links.
Hacking. Exchanges are major targets for hackers. While security practices have improved substantially, hacks still occur from time to time.
Account freezing. Exchanges have been known to occasionally freeze user accounts, whether due to security concerns, technical issues or market turbulence. This could see you temporarily lose access to your crypto.
Moving your Bitcoin to a non-custodial wallet
Pros
Self-custody. A mantra repeated by crypto investors is "Not your keys, not your coins." This comes from the idea that the only way to guarantee ownership of your Bitcoin is to own the private key — which isn't the case when you hold on an exchange.
Security. Bitcoin and cryptocurrency wallets vary greatly in their features and security. For the most secure experience, consider purchasing a hardware wallet, which is usually a small USB device that keeps your private keys offline at all times for an extra layer of security.
Utility. If you plan to use your Bitcoin for transactions, daily spending or decentralised finance (DeFi), then storing it in a wallet rather than an exchange will be more convenient.
Cons
Learning curve. It's no secret that learning how to use a crypto wallet takes some time and effort. Spend some time learning how Bitcoin wallets work before transferring any of your funds.
Personal responsibility. Owning your own money can be liberating, but it also means the responsibility is all yours. If you lose your private key, the only way to regain access to your wallet is through the seed phrase. Make sure to store both of these privately and securely.
Inheritance. A challenge presented by crypto wallets is how to pass access on in the event of death or disability. Several companies are experimenting with ways to solve this problem, like the Trezor Model T wallet's Shamir backup feature.
Bottom line
If you want to buy Bitcoin, start by comparing a range of crypto brokers and exchanges available in Canada. Look at their features, fees, security and overall reputation to decide which platform is the right fit for you. Use an exchange registered with FINTRAC for added peace of mind.
Remember that owning and using Bitcoin is not without its risks. Carefully consider investing in BTC as part of a wider strategy, and talk to a financial advisor if you have any questions.
Once you've bought some BTC, think about what your short and long-term goals are. This will help you decide whether to keep it on an exchange, or move it to your own wallet.
FAQs
Can I buy Bitcoin for $10?
Yes, you can buy Bitcoin for $10 – and even less – depending on the platform you use.
Bitcoin can be divided into very small fractions, called Satoshi, and many investors choose to buy it in small recurring amounts like $5 a day.
How do beginners buy Bitcoin?
Beginners will probably find it easiest to buy Bitcoin from a crypto exchange that offers instant purchases with CAD. Once you're feeling comfortable, buying Bitcoin on the spot market is usually a less expensive option, and many platforms have now made their trading interfaces beginner-friendly.
How much Bitcoin should a beginner buy?
Bitcoin is widely considered as a high-risk asset, so you should "only invest what you can afford to lose."
To help cushion the highs and lows of market volatility, consider dollar-cost averaging (DCA). This involves buying small amounts of Bitcoin at regular intervals, such as every week or month. DCA removes some of the emotion from investing and can help support a long-term strategy.
What is the safest way to buy Bitcoin?
The safest way to buy Bitcoin is through a reputable cryptocurrency exchange or broker that complies with Canada laws and regulations. Look for one that promotes stringent security measures such as registration with FINTRAC, KYC for all users, 2-factor authentication, and an insurance fund.
Once you've purchased some BTC, consider moving it into a self-custodial wallet for added security.
What is the best way to buy Bitcoin?
The best way to buy Bitcoin is to identify your investment goals first. Do you plan to trade frequently, or make a few purchases and hold long-term? For regular trading, fees are lowest on a spot market, while casual investors might feel the convenience of a higher-fee instant purchase is worthwhile.
Compare exchanges and trading platforms in our table to decide which is the best place to buy Bitcoin for you.
Can I buy Bitcoin without ID?
There are still a small number of ways to buy Bitcoin (BTC) without an ID. However, it tends to be safer to purchase BTC through a platform that's registered with FINTRAC. You won't be able to create an account on a FINTRAC-registered platform without providing identification as part of the Know Your Customer (KYC) verification process.
How to buy other cryptos
Whether products shown are available to you is subject to individual provider sole approval and discretion in accordance with the eligibility criteria and T&Cs on the provider website.
Are you visiting from outside the US?
Disclaimer: Cryptocurrencies, including Bitcoin, are speculative, complex and involve significant risks – they are highly volatile and sensitive to secondary activity. Performance is unpredictable and past performance of BTC is no guarantee of future performance. Consider your own circumstances, and obtain your own advice, before relying on this information. You should also verify the nature of any product or service (including its legal status and relevant regulatory requirements) and consult the relevant Regulators' websites before making any decision. Finder, or the author, may have holdings in the Bitcoin or any other cryptocurrency discussed.