Finder is committed to editorial independence. While we receive compensation when you click links to partners, they do not influence our content.
Car loans for part-time workers
How to secure car financing as a part-time employee.
Part-time employment is common throughout many industries, but you might find that it makes it harder to get approved for a car loan. While it doesn't exclude you from financing outright, you may be required to provide more evidence of your ability to make your payments than a full-time worker.
Compare car loans for part-time workers
How can I get approved for a car loan if I work part time?
Working part time shouldn't exclude you from a loan altogether, but it might make it harder to qualify for a lender's minimum income requirement. Generally, lenders will consider you a responsible borrower if you make at least $1,500 to $1,800 per month (before taxes and deductions). If you're paid weekly, then ideally you should be grossing at least $375 to $450 per week.
Employment and income verification are standard steps in your loan application so you'll need to prove that you're earning an income each month via recent tax returns, pay stubs, bank statements that show deposits and even a letter of employment stating your wage. In some cases, government assistance, such as Canadian Pension Plan (CPP), Old Age Security (OAS), or disability benefits could help towards your total monthly income.
Six tips to increase your chances of approval
Before you apply, follow these tips to help put yourself in a good borrowing position:
Check the minimum eligibility criteria. As mentioned above, lenders will likely have a minimum income requirement for loan applicants. You may also need to be employed for a certain amount of time, live in a certain province or meet certain credit requirements in order to qualify.
Apply for less than the maximum. Just because a lender offers loans above $50,000 doesn't mean you should apply. Assess your budget and only apply for the amount that you can afford to pay back, even if it means settling for a cheaper or used car. This will ensure that you can repay your loan on time and keep your credit score healthy.
Get a letter from your employer. The more evidence lenders have that your employment is stable, the better. Part-time employment may be considered risky, so having proof that you'll be able to pay your loan in the future will help increase your chances of approval. Documentation that shows consistent employment can including bank statements, a letter from your employer (or primary client(s), if you're a contractor) that states how long you've worked with them as well as their intentions to keep you employed into the future at or above your current level of pay.
Try with your existing bank first. Consider your car loan options with your current bank or credit union first. Having an existing relationship with your lender can go a long way in upping your odds of approval. This is especially true if you've borrowed from them in the past and never missed a repayment.
Demonstrate your ability to save. Having a large down payment ready and a long savings history is a great way to show lenders that you're reliable with your finances. Among other pieces of evidence, you could provide bank statements, credit card statements showing repayment of your consumer debt and investment records (mutual funds, stocks, bonds, GICs, real estate etc.). A good rule of thumb is to keep your debt load at 30% or less of the credit that you have available to you – then lenders will see you as a responsible borrower with the ability to repay. This means that if you have a $5,000 credit card, try to keep your end-of-month balance at or below $1,500 ($5,000 X 0.30). Doing so will protect your credit score as well, which will also help your loan application.
Apply with a cosigner. Asking your parent, partner or friend to cosign your loan can make borrowing less of a risk to the lender. This is because if you're unable to afford repayments, your lender can contact your cosigner to pick up the slack. Your cosigner's income will go alongside yours on your car loan application, making your financial position appear stronger.

Applying with a guarantor on your loan is your best bet if you have a low income.
Promoted for
Quick Approval
Promoted for
All Credit Scores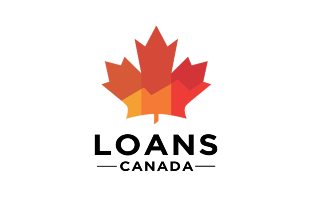 How do I know if I'm a considered a part-time employee?
According to Statistics Canada, you're employed part-time if you usually work less than 30 hours a week at your main or only job.
If you work irregular hours, have no set schedule or work regular hours that can vary from time to time, then the government allows you to average out your hours across two or more consecutive weeks to determine whether you're considered part-time or full-time status.
You might fall under part-time status if any of the following situations apply to you:
Your work is seasonal (i.e. summers only or during the Christmas season).
You're self-employed or working as a freelancer and do not have a steady, consistent workload.
You don't have a permanent employment contract.
You aren't paid for sick leave or annual leave.
Falling into one of the categories above does not mean that you are definitely part-time, just that you could be. Tally up your weekly hours according to governmental standards in order to know for sure.
How do I know if I can afford a car loan on a part-time income?
Regardless of your employment status, you should always work out how much you can afford to repay — and therefore borrow — before taking out any type of loan. Applying for pre-approval is a great way to work out what rates and terms you might qualify for from different lenders. You can also use a good pre-approval offer from one lender to negotiate a better offer from a different lender.
Then, use a simple loan repayment calculator (there are many online) to get an estimate of your monthly repayments. You'll need to know the amount you wish to borrow, the interest rate and the length of the loan term to calculate how much you'd need to pay back each month.
Calculate your car loan monthly payments
Car loan monthly calculator
Calculate how much you could expect to pay each month
Your loan
Loan amount
Loan terms (in years)
Interest rate
Fill out the form and click on "Calculate" to see your estimated monthly payment.
or
Compare car loans now
You can expect to pay back
$
per month
Based on your loan terms
| | |
| --- | --- |
| Principal | $ |
| Interest | $ |
| Total Cost | $ |
Three questions to ask before you apply
When you're all geared up to start your loan application, ask yourself these three questions first:
Do I meet the lender's eligibility criteria? It can't be stated enough: don't apply for a loan if you don't meet all the eligibility requirements. Every loan application (except for most pre-approval applications) will require a hard pull on your credit, which will bring down your credit score. Check with lenders before you apply to make sure you're fully eligible or to see if any of the loan requirements are negotiable based on your specific circumstances.
What's my biggest priority? Are you looking for a car loan you can get fast? Or one that requires no down payment? Perhaps you want a loan with a low interest rate? Asking yourself what's most important can help you find a loan that best meets your needs.
Is my job secure? Part-time work doesn't necessarily mean you'll be let go without notice. But before taking on any debt to buy a car, you should check with your employer (or clients) to make sure you're in good standing and will be employed well into the future.
Bottom line
As a part-time employee, you likely know how difficult it can be to qualify for any type of financing. While car loan providers typically require you to have a minimum income, there are ways to increase your chances of approval — from having a large down payment ready, to providing a letter from your employer, to showing a consistent history of paying down debts and saving.
Compare your options with our car loans guide to get an idea of how much you can afford to borrow on a part-time salary.
Frequently asked questions
Picture: Getty Images