Finder makes money from featured partners, but editorial opinions are our own.
Car loan payment calculator
Calculate your potential car loan monthly payments using this simple calculator.
Car loan calculator
Calculate how much you could expect to pay each month
Your loan
Loan amount
Loan terms (in years)
Interest rate
Fill out the form and click on "Calculate" to see your estimated monthly payment.
or
Compare car loans now
You can expect to pay back
$
per month
Based on your loan terms
| | |
| --- | --- |
| Principal | $ |
| Interest | $ |
| Total Cost | $ |
How to use this car loan payment calculator
Enter the amount you want to borrow to buy a new car under Loan amount. This might not be the same as the cost of your car, since many lenders require a down payment.
Write the amount of time you have to pay off your car loan under Loan terms (in years). If your loan term is in months, divide it by 12 first.
Enter the interest rate you expect to pay on a car loan under Interest rate. If your car loan comes with fees, enter the annual percentage rate (APR) instead.
Click Calculate.
In addition to your monthly payment, this car loan calculator shows how much you'd pay on your loan's principle amount and how much you'd pay overall in interest. The principle amount is the amount that you borrowed and should be equal to your loan amount. Total interest is the amount you would pay on top of the principle — the cost of having your loan.
I calculated my car loan monthly payment. What's next?
It depends on why you used this calculator. If you wanted to know your car loan monthly payment based on an offer from a lender, you might want to pre-qualify with a few more lenders to find out if you can get a better deal.
If you're trying to figure out how much you can afford to borrow, use the loan amount, term and interest rate as a guide for finding a car and a corresponding loan that you can afford. Some lenders require that you have a car picked out before you apply. Even if they don't, it doesn't hurt to visit a few dealerships to compare your options.
After you've found a car that you like, research lenders that are willing to finance the particular car you're interested in buying — some have restrictions on models, makes and mileage if you're getting a used car. You can get started by using our comparison table. Once you've found a lender you like, follow their specific directions for applying for an auto loan.
Promoted for
Quick Approval
Promoted for
All Credit Scores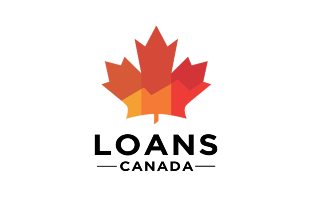 Other costs to keep in mind
Down payment. Typically car loans come with a down payment of around 20% of the vehicle's value.
Taxes. Make sure you're including the sales tax (GST/HST) in your loan amount when calculating the monthly repayments.
Insurance premiums. On top of car loan payments, you'll have to pay for insurance. Your insurance payment will be determined based on where you live, your gender, your age, what type of car you drive, your driving history and other factors. In Canada, auto insurance fees usually cost between $700 – $3,000 per year. Ontario generally has the most expensive auto insurance due to the number of accidents that occur there. Drivers under the age of 25 will be charged a higher rate in any province.
Compare car loans now
Bottom line
Using car loan payment calculator can help you understand what kind of car is in your budget. After all, your monthly payment is the immediate cost you'll have to deal with on a regular basis. If you can't afford the monthly payments on a loan for a particular car, then you probably can't afford that car.
Keep in mind that you might only be able to get a loan worth 80% of your car's value. This means that you might be required to pay the other 20% upfront. Paying some money upfront can actually be a good thing because your entire payment goes directly to reducing the principal amount owing on the car. Any part of the purchase price covered by the loan is subject to interest, which will eat away at the regular payments you make.
Frequently asked questions