Finder is committed to editorial independence. While we receive compensation when you click links to partners, they do not influence our content.
Buying a car online vs in person at a dealership
Negotiating face-to-face or surfing the web: Learn how to decide if you should buy a car online or at the dealership.
Car loans from Loans Canada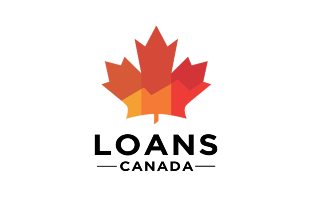 Rates from 0% - 29.99%
Loan terms from 3 - 96 months
Multiple loan offers
Go to site
Part of buying a new car is deciding where to shop for it. Though many people are resigned to visiting a dealership to work with salespeople and test drive vehicles, buying a car through an online marketplace is an increasingly popular choice. Both options have their benefits and drawbacks. Depending on your buying style, one might suit you better.
Buying a car online vs. at a dealership
The biggest difference between buying a car online versus going to the dealership is the shopping experience. Generally, you'll likely choose to shop online if your priority is getting the best bargain. But if you prefer ease and getting through the process quickly, visiting a dealership may be your best bet.
When to buy a car online
Buying your car online is a good choice if you like choosing from a variety of options and being confident you're getting a good deal. You don't even have to leave the house to narrow down your search. When you shop online for a car you can:
Compare prices. Look for cars of the same make, model and year as the ones you're interested in buying and compare their prices from different sellers. This could also give you more bargaining power at a dealership. A couple of good places to start are the Canadian Black Book (for new & used cars) and CARFAX (for used cars only), both of which are popular go-to sources of information on the current Canadian market value of vehicles.
Filter your search. Narrow down your search by selecting a specific make, model, color, price range, and number of kilometres.
Research thoroughly. After finding out how much it costs to buy the car you want, factor in the cost of insurance, registration and any applicable taxes such as sales tax. Then develop a game plan for scoring a great deal on your car, whether you're buying it used or new, by researching how to get the lowest rates from your seller.
Find more options. When buying from a dealership, your choices are limited to whatever is available on the lot. You have more choices when you go online and will still be able to view the car in person before you buy.
When to buy a car at a dealership
If you don't like doing online research or would prefer to talk face-to-face with someone about your options, making a trip to 1 or 2 car dealerships can help you compare your options. By going to a dealer you could benefit by:
Knowing specific prices. An internet search may only return average prices for the vehicle you're interested in. By visiting a dealership, you can see the actual sticker price of the vehicle along with its features.
Talking to an expert. Salespeople know their business and should be able to help you find a vehicle in their inventory that suits your needs and give you information you may not know to ask for.
Comparing 2 or more dealers. Although it might take more time, you'll be better off seeing the prices that several dealers are offering for the same vehicle(s).
Test drive different options. Even if you do some shopping online, it doesn't mean that you can always figure out exactly what car you want. Visiting a dealer means that you can test drive different options and zero in on the car that's right for you.
Build relationships. Building a trusted relationship between you and the salespeople you work with can't be undervalued. If you plan on buying multiple cars down the road or want reliable service, having a dealership you trust and people you can count on – who also know your integrity as a buyer – can really come in handy when it's time to buy again.
Watch out for these extra costs at dealerships
Vehicle preparation fee. Dealerships charge this fee to cover the cost of getting your car ready for delivery. You might not have to pay it, unless they're going beyond a standard car wash.
Documentation fee. Most dealers charge this fee to cover the cost of processing the paperwork that comes with your new car. You can negotiate the price of this fee with the dealer.
Should you go online and to a dealership to buy a car?
Yes, you can definitely do both. In fact, using both methods might be the best approach. The differences between buying a car online versus in person at a dealership tend to balance each other out when done together. You can get the best out of both methods by taking time to compare cars and your financing options online. Then take that information with you to the dealership so you're fully armed to negotiate confidently with the salesperson and lock in a good deal on your new car.
Where can I buy a car online?
The benefits of shopping online can vary based on the website you're using. Each one is different, and one might suit your needs more than another. Here are some sites to get you started on your journey towards finding the right vehicle:
AutoTrader.ca: Millions of people visit AutoTrader.ca every month to buy and sell vehicles. In fact, the company claims to be the largest on-line community search engine for buying and selling vehicles in Canada. And its listings are not limited to cars alone. You can buy cars, sport utilities, mini-vans, watercraft, snowmobiles, motorcycles, heavy equipment, trucks, farm equipment, and even parts and accessories on this site. AutoTrader.ca offers a mobile app designed for Androids and iOS.
Unhaggle.com: Unlike most sites where you can buy/sell cars, Unhaggle.com actually brings dealers to you with the guaranteed lowest price instead of leaving you to find the best deal on your own. All you have to do is enter the vehicle details you want, look at the average cost of your car based on your specs, review a free dealer's cost report and then participate in a reverse-auction in which dealers place bids for you to buy your car from them. Unhaggle can send your vehicle request to the top ten auto dealers living in your region, who then submit their best offers to you.
Carpages.ca: Founded in 2004, Carpages.com is one of Canada's fastest-growing online auto marketplaces. The site has a built-in quality control mechanism to block scammers – you have to be a government-registered dealer or an identity-verified individual to sell on Carpages. Geo-targeting technology brings the most relevant search results straight to you first, and the company has a mobile app designed for Androids, iPhones and iPads.
Kijiji Autos: A spin off of the popular online market place, Kijiji Autos is an easy to use platform specifically designed for privately buying and selling vehicles. Kijiji Autos uses a CARFAX report based on your search inquiry to let you know if a seller's price is good, fair, or poor. Their mobile app is also designed for both Andriods and Apples devices.
The 10 best car-buying apps and sites in Canada
Should I get auto financing online or through a dealership?
Getting a loan through a dealership involves less work, but you typically get your funding in less time if you use an online company.
How online auto financing works
The trick to landing a good deal with dealership financing is getting preapproved for a car loan online. With a pre-approved loan amount in your back pocket, you can simply tell the dealer if you have a better loan offer so they'll offer you even better loan terms from the dealership.
Before you begin the pre-approval process, you'll want to know what type of car you're interested in and be prepared to submit multiple online applications to different lenders. You may also want to consider getting a personal loan to finance your car instead of a traditional car loan. Each option has its own benefits and, like pre-approval, can be used to negotiate with dealers when you're ready to buy a car.
Compare car loans you can apply for online
How dealership financing works
Dealership financing is convenient, but that doesn't mean you'll be getting the best deal. In fact, there is often a big price gap between dealer financing and car loans. This is because dealers are more like loan brokers — they go through an external bank and then mark up the bank's interest rate so that they can make a profit.
Plus, if you're able to show the dealership that a another lender is willing to offer you a lower interest rate with better terms, you'll have the upper hand in the negotiation. In order to get your business, the salesperson will either need to match the loan terms or offer you a lower rate. In many cases, however, dealership financing won't be your best option, especially if you don't have the best credit score.
How does auto financing impact my credit score?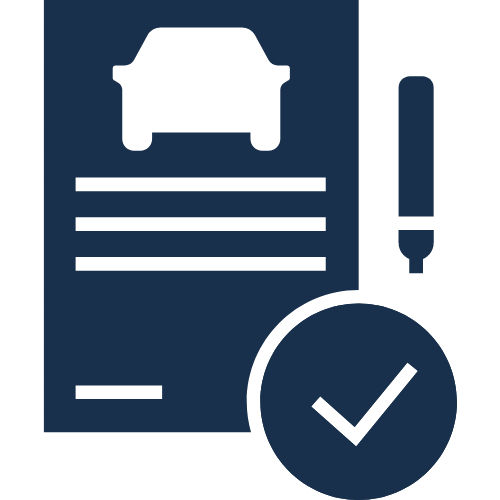 Most pre-approval car loan quotes will only do soft pulls on your credit, which does not impact your credit score at all. When you actually submit an application for a car loan, whether online or at a dealership, the loan issuer will do a hard pull on your credit, which will temporarily drop your credit score.
After the first pull, your credit score won't be continually hit if you allow multiple hard pulls for the same type of loan within a certain time frame (like 45 days). Credit bureaus don't penalize you for shopping around for the best rate, because it proves you're trying to be a responsible borrower.
Benefits and drawbacks of buying a car online vs at a dealership
Benefits
Drawbacks
Online

Take your time. You can do your research at your own pace without the pressure of a dealership trying to get you to buy.
Compare prices. You can get pre-qualified or pre-approved for multiple offers on the same make and model. This saves time when compared to visiting multiple dealerships.
Avoid dealing with face-to-face hagglers. There's less pressure negotiating online than if you have to face pushy salespeople in person.

It takes longer. Messaging back and forth with the seller to set a meeting time could take days or weeks.
No background checks. Online sellers may not be upfront about their car's condition. Be proactive, and get a mechanic to look the car over and run a VIN check with a company like CARFAX to view the vehicle's history.
Comparisons may not be accurate. It's hard to tell what condition a car is in based on pictures and a short description.

Dealership

Extra features. Dealers often offer a wide range of extra features that you can instantly activate.
Quick answers. Car salespeople are experts in their business and can answer most of your questions immediately.
Dealership financing. Dealers often have a variety of financing options that you can apply for when you buy a car.

Overpriced and unnecessary options. Dealership extras can sometimes be unnecessary, and it may be a lot cheaper to get these extras elsewhere.
Limited time to compare. A salesperson wants to make a sale as quickly as possible. If you haven't done your research ahead of time, you may feel pressured to make a decision before you're ready.
Sneaky sales tactics. If you can't handle sales tactics very well, you might walk away with something you don't want.
Bottom line
There are benefits to buying your car both online and at a dealership. In general, shopping online can help you get a great bargain, while visiting a dealership tends to benefit people who prefer an easy, straight forward process. A good tactic may be to use a combination of both online and in-person resources to get the most out of the 2 approaches and make sure you get the best deal.
Looking for a place to start? Check out our guide to car loans to equip yourself with the knowledge you need to get financing that will get you on the road faster.
Frequently asked questions