Finder is committed to editorial independence. While we receive compensation when you click links to partners, they do not influence our content.
How to buy a car in Canada
Follow these 7 steps to learn how to buy a car in Canada, so you can drive away in the right car at the right price.
Buying a car is a big investment, one you'll be paying off for years to come. There are a number of steps that come with the purchase from finding the car, the dealership and the financing. Read our guide below on how to buy a car in Canada to learn how to safely buy a car at the right price.
How to buy a car in 7 steps
Follow these 7 steps to buy a car in Canada to make sure you get a great deal on the right car for your needs.
1. Calculate how much you can afford
Before you begin your search, calculate how much you can afford to spend on your car. Ideally, the amount you spend on a car should be determined by your income and monthly budget. You'll want to think about 3 financial factors:
Down payment. If you can afford to pay out-of-pocket for a portion of the car's cost upfront, it can lessen your monthly payment and cut down on the amount of interest you pay on your car loan in the long run.
Monthly payment. Calculate how much money you can comfortably afford to spend every month on car payments. Some experts say that you shouldn't spend more than 10% of your monthly net income on car payments and that your total debt load should be no more than 20% of your yearly net income (excluding mortgages and other housing payments).
Other car ownership expenses. There are a lot of other costs that come with car ownership other than your monthly payment including insurance, gas, maintenance, and registration fees when you first buy the car. So make sure to factor in these expenses in your monthly budget when calculating how much you can afford to spend. A good rule of thumb is to spend less than 10% to 15% of your annual income on all vehicle-related expenses.
Compare your car insurance options
2. Narrow down your options
Let's face it: the number of models of cars out there can be overwhelming, and that's before you get into the features. Shopping for a car online first can help narrow down your options.
Start by determining the basics. How many seats do you need? Will you be driving in the city or in the country? Do you have a trusted car brand or style? Then think about the features you want. The fuel efficiency, safety rating and price are all important. Because some other features like a sunroof, navigation system, smartphone connectivity and automatic start are not standard in every car, consider if they are worth the extra cost for your needs.
3. Test drive the car
Once you know what you're looking for, visit a car lot or auto show to test-drive the vehicle you're interested in. Even if you're not planning to buy from a dealership, you can still benefit from experiencing how driving the car feels before you buy one from a private seller. If you're not certain about which car to get at this point, take a few days to think about it and come back for another test-drive.
4. Shop around for the best price
Do some research and compare what dealerships are asking for the car you're interested in. You can often ask for a quote by sending the dealership an email or even by calling them directly. You should also know what the base price (also called the Manufacturer Suggested Retail Price, or MSRP) of the car is on the manufacturers website and what it's selling for on reputable sites like Canadian Black Book, Auto Trader Canada, and Kijiji Autos.
Doing this kind of research can also help you decide whether to purchase your car directly from a dealership or from a private seller.
5. Find car financing
Chances are you won't be able to front the whole cost of the car. Compare car loan providers to make sure you're getting the best deal you're eligible for.
Find a balance between the length of your car loan and your monthly payments. Car loan terms usually last anywhere from 4-7 years. Although a longer car loan term will cost you less per month, you'll end up paying more in interest by the time you've payed off the loan. So opt for the shortest loan term where you can afford the monthly payments. If you'd like to pay as little as possible, a used car with a short term and a large down payment or trade in will save you the most money.
Generally, car loan providers either give you the funds upfront or work directly with your dealership to get you the financing that you need. If you choose to go with the financing offered at a dealership, you'll apply for the loan while physically at the dealership.
Compare your car loan options
Check out reputable car loan providers in the table below. You can compare two or more providers side-by-side by checking the compare box beneath each provider you're interest in.
6. Negotiate
Don't be afraid to negotiate the price of the car before signing anything. If you're trading in your old vehicle, make sure your dealer is giving you your vehicle's full value by checking out how much the dealer would make by reselling it online.
Make sure that you're negotiating the full price of the car — not the monthly repayments — and write all important information down so the dealer can't confuse you into signing up for something less-than-favorable. Also ask about fees and add-ons that you don't need and be prepared to walk out if you can't get a deal you think is fair.
5 tips for negotiating with a clever car dealer
7. Read and sign the contract
Some car dealers include unnecessary add-ons that you can either get cheaper elsewhere or just don't need in the contract. Make sure you understand everything before you sign it and know what red flags to look out for. If you have any questions, ask your dealer to explain it to you or consult an expert.
Tips for haggling and paying less when buying a car
Before you visit a dealership or contact a private seller, do your research. Resources like the Canadian Black Book (for used cars) and autoTrader.ca (for new and used cars) can help you determine the value any vehicles you're looking at as well as the prices these vehicles are currently going for. Search for the make, model and year of a car to find its market rate.
Another way to be prepared is to apply for pre-approval online. There are a number of lenders that offer pre-approvals with competitive APRs and terms to bring into a dealership. If the dealer wants your business he or she may try to beat that deal.
Buying a new vs used car in Canada
| | New Car | Used Car |
| --- | --- | --- |
| Price | Costs more and depreciates immediately | Costs less and retains its value longer |
| Add-on options | Lots of options that you can customize to your needs | You'll face a limited selection depending on your location |
| Watch out for | Avoid expensive sales tactics | Know how to spot a lemon car |
| Financing options | More options with lower interest rates | Fewer options with higher interest rates and more stringent requirements |
| Information available | Manufacturer stickers, dealer documentation and up-to-date reports | Typically general information only, and private sales may have none; companies like CARFAX may be able to provide a vehicle history report, but these reports may have errors or be incomplete |
| Warranty | Manufacturer and dealer warranties are available | Varies depending on the age and condition of a car; new car warranty may still be in effect or the manufacturer may have extended warranty options available |
What should I keep in mind when buying a car?
Once you decide on what kind of car you want, its features and the price, consider the price, loan and amount of insurance you'll pay.
The price. Your price should reflect something you can afford either to pay for upfront, through your trade-in or with monthly payments.
Secured vs. unsecured financing. Secured loans tend to cost less and have lower monthly payments because the lender uses your car as collateral. Unsecured loans can be more expensive, but often allow you to use the money to cover other expenses besides buying the car itself.
Insurance rates. Car insurance premiums are based on lots of factors including the model of your car. Other factors that can affect your rate include your car's safety features as well as your driving record, age, gender and whether you belong to an alumni group or club that offers discounts. You may also be able to score a discount if you go to driving school or take a defensive driving course.
Its history. Getting a used car? Check its VIN history or have it inspected by a mechanic to make sure you aren't paying more than your car is worth. A VIN report will show you the car's maintenance history, record of accidents, any existing claims to the title of the car and loads of other important details.
Where to buy a car in Canada?
Many people choose to go to a dealership or buy through a private sale, but you have more options to explore. Consider these other options when buying a car in Canada.
Where to buy
How it works
What it's good for
Dealership
Visit a car lot and shop for your next car
You can examine a large selection of vehicles, test drive a few and get advice from experts on your selection. Since there are both new and used dealerships, you should be able to find a car within your price range.
Online
Pick a model, secure financing and sign your contract from a car-buying website. Your car will be delivered to you.
Buying a car from the comfort of your home — especially if you're worried about social distancing during the coronavirus.
Private seller
Buy a used car directly from a private seller, typically the previous owner
If you're after the best price possible, buying from private sellers is often the way to go. Make sure you know how to check the car thoroughly before making your purchase.
Demo cars
Find a lightly-used car used for test drives and demos by a car dealership
This might be a good option if you want to buy almost-new car and want to get a good price on a recent make and model. However, the savings can vary and your options are limited. In addition, demo cars might be fitted with extras that you don't necessarily want but will pay for anyway.
Imported cars
Import a car from overseas
It's safe to say that this will never be the cheapest option as it involves a range of additional taxes and expenses.
However, sometimes it might be the only way to get a vehicle not available in Canada.
Car auctions
Bid on car at an auction
This can be one of the most affordable ways of buying a car. In fact, car dealers often buy stock at auctions. The downside is that the quality of auctioned vehicles and the quality of their discounts vary, so research to find what that car is worth and inspect it to get a good price.
To find a good price on the car you want take your time to compare dealerships, private sellers and other options.
What extra costs should I budget for when buying a car in Canada?
The sticker price of the car is the main expense, but not the only one. When deciding whether you should buy a car, make sure you have enough to cover all of the related expenses — both during and after the purchase.
Sales tax. A percentage of the cost of your car. How much sales tax you pay depends on where you live.
Documentation fee. The fee that the dealership charges for filing your contract, which also varies by province or territory.
Extras and modifications: The price you get at the dealer will depend largely on which features and extras are thrown in. This can turn the price thousands of dollars either way. If you don't care about the modifications, skip them and avoid overpaying for something you won't use.
Increased insurance premiums: When you add a new car to your policy, you should be prepared to pay more on your insurance each year. Contact your provider before you purchase a car to see how much the make and model might impact your premiums. Learn more about car insurance in our detailed guide.
Registration: For new cars you'll have to pay a fee to register it. And if you're buying used, you'll need to pay a fee for the transfer of registration/ownership. The cost of renewing your registration or registering a new car depends largely on where you live.
Maintenance and fuel: It's worth planning for operating costs. The cost of fuel and routine car maintenance depends on the type of car and how much you drive.
Car loan repayments: If you're not careful these might become a major headache. You should know how much the repayments costs before taking on a car loan.
How can I pay for my car?
There are a few financing options available and can depend on your financial situation. Often, deciding on your financing is just as important as deciding on your car.
Ready to shop around for your car loan? Compare lenders now
Representative example: Emily buys a new car
Emily lives in Ontario and recently got a new job in another city, so she decides to buy a car to drive to work. She visits a dealership and picks out a 2020 Toyota Yaris priced at $19,800.00. Emily makes a 20% down payment of $3,960.00 and heads to her local bank to get an auto loan to cover the remaining $15,840.00 + 13% HST on the purchase price.
Because she has a solid credit history, Emily is approved for a $18,414.00 auto loan with competitive terms. Along with the cost of her loan, she also pays approximately $180.00 to register her vehicle with the province of Ontario – this includes the cost of license plates, a sticker and a vehicle permit.
| | |
| --- | --- |
| Cost of new car | $19,800.00 |
| Loan type | Auto loan (term loan) |
| Loan amount | $18,414.00 |
| Interest rate (APR) | 4.90% |
| Loan term | 6 year |
| Additional fees | 4.00% origination fee ($736.56) |
| Payment | $295.70 monthly or $136.35 biweekly |
| Total loan cost | $21,290.40 with monthly payments or $21,270.60 with biweekly payments |
*The information in this example, including rates, fees and terms, is provided as a representative transaction. The actual cost of the product may vary depending on the retailer, the product specs and other factors.
Is there a "cooling-off" period if I change my mind about the sale?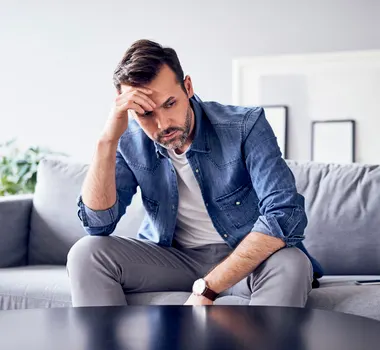 Probably not. A "cooling off" period refers to a window of time in which you can legally change your mind about a purchase and get a refund. While provincial and territorial regulations allow this for some purchases, such as door-to-door heater and furnace rentals, most provinces do NOT allow cooling off periods for new or used car purchases.
However, you may still have some options. For example, according to Community Legal Education Ontario (CLEO), if an Ontario dealer didn't tell you something important about the car, like its total mileage, you might be allowed to cancel the sales contract if hasn't been more than 90 days since the deal was made. If the dealer made false or misleading statements about the car, you have 1 year to cancel the contract. Check with the ministry of transportation in your province or territory to find out what regulations apply to you.
If you haven't yet taken possession of the vehicle, you can try to ask your dealer to cancel the contract and refund your deposit. The dealer may do so at his or her discretion, although some of your deposit might be withheld to cover expenses like administrative and freight costs.
Getting your vehicle inspected before you buy
For used car purchases involving either dealers or private sellers, have an independent mechanic thoroughly check vehicles over before you make a purchase. Try to find anything you'll end up having to fix yourself shortly after buying the car or anything that might indicate the seller has misrepresented the car's condition. Some of the important points reviewed may include the following:
What to check during a visual inspection
What to check during a test drive
The gears can be changed smoothly and quickly
The engine power is appropriate for the car
The car tracks are in a straight line and don't drift
The brakes respond effectively
The electrics, dials and other interfaces are all working properly
The speedometer is working accurately
There are no irregular engine noises
The temperature dials, car engine light and all other indicators are functioning normally
The suspension and transmission are functioning properly
The exhaust emissions are reasonable and in accordance with the law, if applicable
All the headlights, tail-lights and interior lights work
Back to top
Bottom line
Buying a car is a long process that can be stressful and confusing, but you can make it more simple by knowing what type of car you want beforehand. Check out our comparison of the best car loans to find out how to get the best deal on financing for your next ride.
Frequently asked questions about buying a car in Canada
More guides on Finder