Business loan requirements explained
Line up what you need for easier approval on your next small business loan.
SharpShooter Funding Business Loan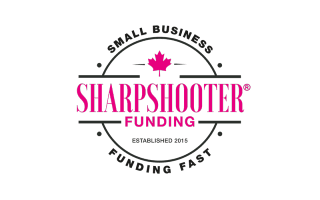 Borrow from $1,000
Free online loan quote
Quick application process
Go to site
Unlike your typical personal loan, business loans involve more risk for a lender, resulting in stricter eligibility requirements and longer applications. You'll typically need to gather a range of important documents and financial details in order to complete the loan application.
Read our business loan requirements guide below to learn what to expect when applying for a business loan, including typical eligibility and documentation needs.
What business loan requirements will I need to meet to qualify?
The good news is that business owners today have many more options when it comes to finding funding than they did years ago. But you'll find that business loan requirements for those loans can differ wildly among lenders.
While these will vary depending on the lender, here are some common eligibility requirements you'll find when applying for a business loan:
Credit score. Lenders typically examine your personal credit report when you apply. Lenders often require a personal score of at least 650 from successful loan applicants. If you're already in business, prepare to submit a credit report for your company as well.
Age of your business. To qualify for most business loans with online lenders, you'll need to be in business for at least a year. Your typical bank could require you to be in business for at least two years. If your business is less than a year old, you can consider a startup loan or apply for a loan through the Canada Small Business Financing Program (CSBFP).
Annual revenue. Lenders often require businesses to bring in annual revenues of $80,000 or higher before they will consider your application. Monthly, the minimum revenue is usually $7,000 at least.
Personal debt-to-credit ratio. It sounds counterintuitive, but some lenders will consider too much personal credit a risk — after all, you could turn to that credit if your business runs out of money.
Net operating income. To be sure that you can meet repayment requirements, some lenders look for a total income that's at least 1.25 times greater than your total expenses.
Potential collateral. If you're applying for a secured business loan, you may need to identify an asset — equipment, inventory or real estate — to back the loan against default. If you'd prefer not to provide collateral, you'll need to compare unsecured business loans.
How you intend to use your funds. You may need to specify exactly how you plan to use the money you borrow. Some lenders may limit how you spend the approved funds. For example, most equipment financing loans restrict you to only use the funds to purchase equipment.
Compare business loan requirements of some online lenders
Which of these eligibility criteria is most important?
It's hard to say which factor is the most important when it comes to your business loan, with each lender weighing criteria differently. For one lender, it could be your business's minimum annual revenue that decides the success of your application, while another lender could look more closely at how long you've been in business, your personal credit score or the collateral you're able to offer up.
In the end, it's best to research the specific lender you're interested in and ask exactly what they're looking for when it comes to approval. Otherwise, your application could be rejected.
What information do I need to provide with my application?
Many larger financial institutions, like banks, will require you to make an appointment to complete an application in person. However, newer online lenders automate the process with the convenience of a completely online application.
To initially complete your application, you'll typically submit:
Your full name, contact information and SIN number.
Your full business name, address, phone number and email address.
Your industry and the date you started your business.
The annual revenue of your business.
Your personal bank account information and income earned.
How much you're looking for in funding.
How you intend to use your loan.
SharpShooter Funding Business Loan
Min. Loan Amount: $1,000
Max. Loan Amount: $300,000
Interest Rate: Fee based, Prime pricing starting at 9.00%
Requirements: Annual business revenue of $50,000
Free online loan quote
Borrow up to $300,000
Quick application process
SharpShooter Funding Business Loan
SharpShooter Funding offers loans up to $300,000 for small business owners who have been business for at least 100 days and can show a minimum of $4,166 in monthly deposits ($50,000/year).
Min. Loan Amount: $1,000
Max. Loan Amount: $300,000
Interest Rate: Fee based, Prime pricing starting at 9.00%
Requirements: Annual business revenue of $50,000
What documents will I need to provide after I apply?
After applying, a representative will likely call you to go over your application. To confirm the information you've provided in your initial application, you're often required to upload further documentation of your business's financial details that could include:
Bank statements. Lenders typically ask to see two years of your business's bank statements to verify your financial status.
Revenue statements. Also called profit-and-loss statements, lenders often require a recent year-to-date revenue statement accompanied by statements from the past two years.
Balance sheets. A good indication of your business's financial standing, these statements list your assets, capital and any liabilities.
Business and personal tax returns. The younger your business, the more likely a lender will require your personal tax returns as part of your application.
Your personal financial details. Lenders may want to see your full personal assets and liabilities, including your home, credit cards, loans, cars and other investments, as well as debts like credit card balances and any loans.
Personal credit score. While most lenders will use your SIN number to access your personal credit reports, you may need to prepare to submit copies of your credit reports from the two main reporting agencies: Equifax and TransUnion. A personal score of 649 or lower could jeopardize your application.
Insurance or collateral. To lower its risk, a bank may require you to put up an asset or take out insurance to pay off the loan should something happen.
Business plan. Presenting a solid business plan can showcase your company and team, increase your overall credibility and show a lender that you're serious about the success and future of your business.
If your lender provides the option to upload information online, you can protect the integrity of your documentation by submitting it as a PDF. You may also be required to fax copies of important documents or scanned ID's before a lender will approve your application.
Downloadable worksheets to help you prepare
Although a business plan may seem like a lengthy document, if you break it up into sections and focus on one at a time, you're well on your way to a convincing position. Use our checklist to make sure you've ticked all the important boxes of what an excellent business plan is.
How to qualify for a business loan step-by-step
Step 1: Pinpoint why your business needs a loan
Knowing exactly why your business needs financing is key to deciding what type of loan you need, which lender to go with and how much it's going to cost you.
Step 2: Calculate how much you need
Do the math and add up your expenses. This will help you narrow down lenders: Most have minimum and maximum borrowing amounts. It's generally not a good idea to borrow more than your business needs because you'll end up paying more in interest.
Step 3: Review your credit reports
Before you apply, check your personal and business credit reports for errors. If you notice anything wrong, contact the financial institution and the credit bureaus to have it changed. Doing this before you apply can not only up your chances of being accepted, but it can also help you qualify for more favourable rates and terms.
Step 4: Find a loan you and your business are eligible for
Pay just as much attention to lender's eligibility requirements as rates and fees. While some lenders are flexible with eligibility, you're more likely to be approved if you are solidly over or under any cutoffs. Rule out any loans that you don't think you'll qualify for. If you're not sure whether you're eligible or not, contact customer service — most are happy to discuss eligibility requirements when it comes to specific situations.
Step 5: Get your documents in order
Before you even apply, gather together any documents your lender requests. It doesn't hurt to anticipate any further requests by having extra documentation on hand. If you're applying online, scan your essential documents beforehand to make the application process as quick and easy as possible.
Step 6: Complete your application
Follow your lender's application instructions and reach out to customer service if you have any questions. Many lenders have a live chat option on their websites and almost all have a customer service line you can call. Before you submit your application, review it a few times to make sure all the information is accurate. One of the top reasons lenders reject applications is because it contained incorrect information.
Step 7: Provide collateral (optional)
While you don't need collateral to get approved for a business loan, securing your business loan with assets like equipment or real estate can increase your chances of approval and even score you a lower interest rate. You'll have to apply with a lender that offers secured business loans of course.
Your business loan requirements and financing application checklist
| | |
| --- | --- |
| | Request a copy of your personal and business credit reports from Equifax, TransUnion and Dun & Bradstreet. |
| | The older, the better. Lenders often require you to have been in business for at least a year or two. |
| | Your industry could affect the type of loan you qualify for. Some lenders have restrictions for lending to business in industries such as gambling or cannabis. |
| | Ask for only as much as you think you'll need based on your assessment as well as past business needs. |
| | Be ready to discuss with your lender how you'll use your funding. |
| | Lenders often require a minimum annual revenue of $80,000. If you've been in business for less than a year and are applying for a startup loan, minimum monthly revenue requirements typically start around $7,000. Lenders may also set maximum annual revenue requirements. The Canada Small Business Financing Program (CSBFP), for example, has a maximum annual revenue cap of $10 million. |
| | Lenders typically like to see at least two years of your business's bank statements. If you are a young company, provide as much information as you can to support your application. |
| | Prepare a year-to-date revenue statement that documents your company's net sales, cost of goods and administrative expenses. |
| | Balance sheets provide a picture of your business's overall assets, liabilities and shareholders' equity. |
| Business and personal tax returns | Lenders will want to confirm your income and revenue reported to the CRA —on both your business's and your personal returns. |
| | A solid business plan boosts your credibility and helps convince lenders that you're worth their investment and that you're serious about creating a successful business. |
| | Reference free templates online to assemble a comprehensive account of your business's outstanding loans and other debts. |
| | Lenders will want to know your projections for expected revenue in the coming months. |
| | Be ready to document inventory, real estate or equipment that you intend to offer as collateral if applying for a secured business loan. |
| | You may be required to submit documentation of your employee and payroll records when applying for your business loan. |
I want to apply for a loan through the Canada Small Business Financing Program. Am I eligible?
These loans can be applied for through a chartered bank, credit union or a caisse populaire and are at least 75% backed by the Government of Canada. Your business must make under $10 million in revenue annually to be eligible for this program.
Qualifying for one of these loans comes with an involved qualification process and strict eligibility criteria. Since you can't use these loans to finance certain types of businesses, you'll need to prove that your business meets the requirements. You'll also need to use the funds for specific purposes – so be sure this type of funding makes sense for your business.
You can learn more about the Canada Small Business Financing Program (CSBFP) here.
Common business loan application mistakes
Making major changes to your business. Now is not the time to take risks: Lenders want to see that you're stable.
Forgetting to submit your business plan. This is not only one of the key business loan requirements, it's also where you get to make a case for yourself and show how serious and dedicated you are.
Not paying attention to your credit score. Your credit score is sometimes the only financial information underwriters check. Don't apply for something you'll automatically be disqualified from.
Lying on your application. While not all lenders cross check your financial history with your application, many do. Eligibility requirements are there in part to protect you from getting yourself into a financial situation you can't afford – and lying won't help you get out of debt.
Missing deadlines. It doesn't look good for you – especially when you're trying to convince a lender you can make payments on time – if you can't even get them documents when they ask for them.
Bottom line
Depending on the size of your business and desired loan, you may qualify for more than one type of financing from a variety of lenders. Keep in mind that traditional banks often have stricter business loan requirements and application processes. You could find that online lenders are a better option for your financial needs, especially since they usually offer comparable – or better – interest rates and fees, less strict eligibility criteria and an easier application process.
Before applying for a loan, explore your financing options and the business loan requirements of various lenders to find a business loan that best fits your situation and helps you remain profitable and successful in the years to come.
Frequently asked questions
More guides on Finder
Ask an Expert
You must be logged in to post a comment.