Finder is committed to editorial independence. While we receive compensation when you click links to partners, they do not influence our content.
Get a business line of credit to fund ongoing expenses
Get access to cash for your business and pay it back at your own pace.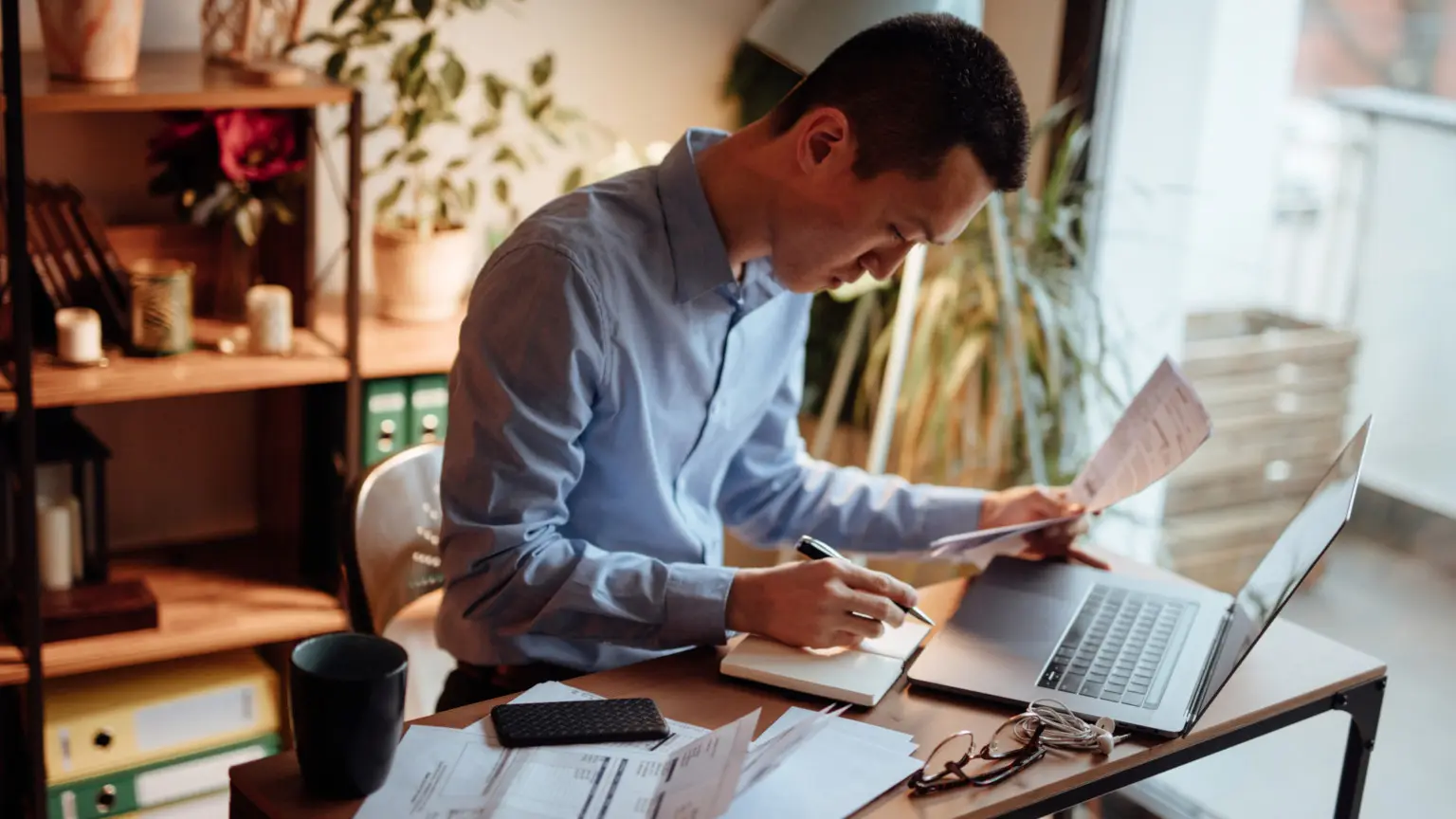 When you find that your operating expenses are increasing faster than your revenue, you may need quick access to cash. In this case, you might consider a business line of credit, which offers several advantages over other forms of financing. With a business line of credit, you're able to pay down business expenses by having access to a revolving line of credit that you can use for ongoing expenses or when business emergencies arise.
How does a line of credit for business work?
A business line of credit allows you to borrow funds up to a predefined credit limit, and only pay interest back on the money you borrow. This flexibility means you can draw and repay your loan at your business's base, similar to a credit card.
Most lenders allow you to make multiple draws — although there may be a fee for each one — and interest rates tend to be much lower than similar cards. This allows you to access the amount your business needs without forcing you to pay interest on the money you don't use. And since many lines of credit are revolving, you'll have access to your full line of credit as you repay.
This added flexibility is what makes a business line of credit valuable and practical for business owners. You can use your loan funds for just about any business expense, like buying inventory or covering an unexpected expense, and most lines are available from $10,000 to $100,000 although some can be as high as $500,000. The interest and fees you pay will depend on your lender, so compare your options before committing to a lender.
The difference between business lines of credit vs. business term loans
What to consider when exploring business lines of credit
Interest rates. Make sure you understand whether your lender charges a variable or a fixed interest rate. Also, keep in mind you'll only be charged interest on the amount you actually borrow, not on the amount you're approved for.
Fees. A business line of credit may have one-off fees such as application and establishment fees. Additional fees that may be ongoing might include annual charges, ATM and transaction fees.
Monthly repayments. You will usually need to make partial monthly repayments on the amount you borrow. However, if you can afford to pay off your balance in full, you'll avoid paying unnecessary interest charges.
Secured vs. unsecured. Some business lines of credit may need to be secured, meaning you will need to put up an asset as collateral.
How to compare your options
Here are some questions you can ask to compare your options:
Can my business afford it? This should always be the main factor in your decision. Before taking on any type of debt, calculate all associated costs and make sure your business's cash flow is able to take on the monthly repayments.
How much can I borrow? Different lenders offer varying minimum and maximum amounts. The particular amount you're approved for will depend on several factors including your past credit history, requested credit limit, cash flow, assets and liabilities. You won't automatically be approved for the maximum amount.
When will I receive my line of credit? Make sure the lender you choose can provide your funds when you need them. Otherwise, you'll be wasting lots of time, resources and money.
How much will it cost me? Aside from the interest rate, check to see what fees you'll be charged, including one-off fees such as application and establishment fees. The lender may also charge ongoing fees.
How much will my repayments be? Your monthly repayments aren't fixed and will depend on how much you would like to pay down. As long as you pay interest and other fees for the month, lenders usually provide great flexibility on how much of the balance you want to pay back. Your lender may set a monthly minimum that you're required to pay back each month.
Things to avoid with a business line of credit
While a business line of credit can be flexible and convenient, you should still be cautious before committing your revenue to debt.
Requesting more than you need. Think twice before requesting a credit limit more than what your business actually needs. By doing this, you may find yourself taking on too much debt that could put your business in financial distress.
Borrowing more than you can afford. It's easy to borrow more than your business can afford, especially if you borrow the maximum amount allowed by your credit limit. Only borrow the amount you need, and if you can, pay more than the minimum each month to reduce the amount you owe.
Taking too long to repay. Because business lines of credit are like credit cards, interest and charges will continue to accrue when a balance is left unpaid. This means the longer you wait to pay back your unpaid balance, the more expensive it gets.
How do I apply for a business line of credit?
To get started, follow these steps. But keep in mind that each lender is different, so you may have to provide more or less information when you fill out a specific application.
Compare lenders. Don't just look at one.
Check the lender's eligibility criteria to make sure your business qualifies.
Gather documents like your profit and loss statements, your tax numbers and accounting records.
Fill out the lender's application. This usually will include both personal and business information.
Submit your application and wait for a response. Depending on the lender, it may take a few minutes to a few days.
Most business line of credit lenders require you to have been in business for at least a year and meet certain revenue criteria. If you have a newly established business, check out our guide on startup loans.
Bottom line
While a business line of credit can be convenient in its flexibility, it can be tempting to make a large draw that adds more debt than your business can afford. Carefully compare lenders, and be sure to consider all your business loan options before making a final decision.
Frequently asked questions
More guides on Finder