Finder is committed to editorial independence. While we receive compensation when you click links to partners, they do not influence our opinions or reviews. Learn how we make money.
Spend your money when you want, where you want with a debit card
A debit card lets you spend your own money every day, in person, online and overseas.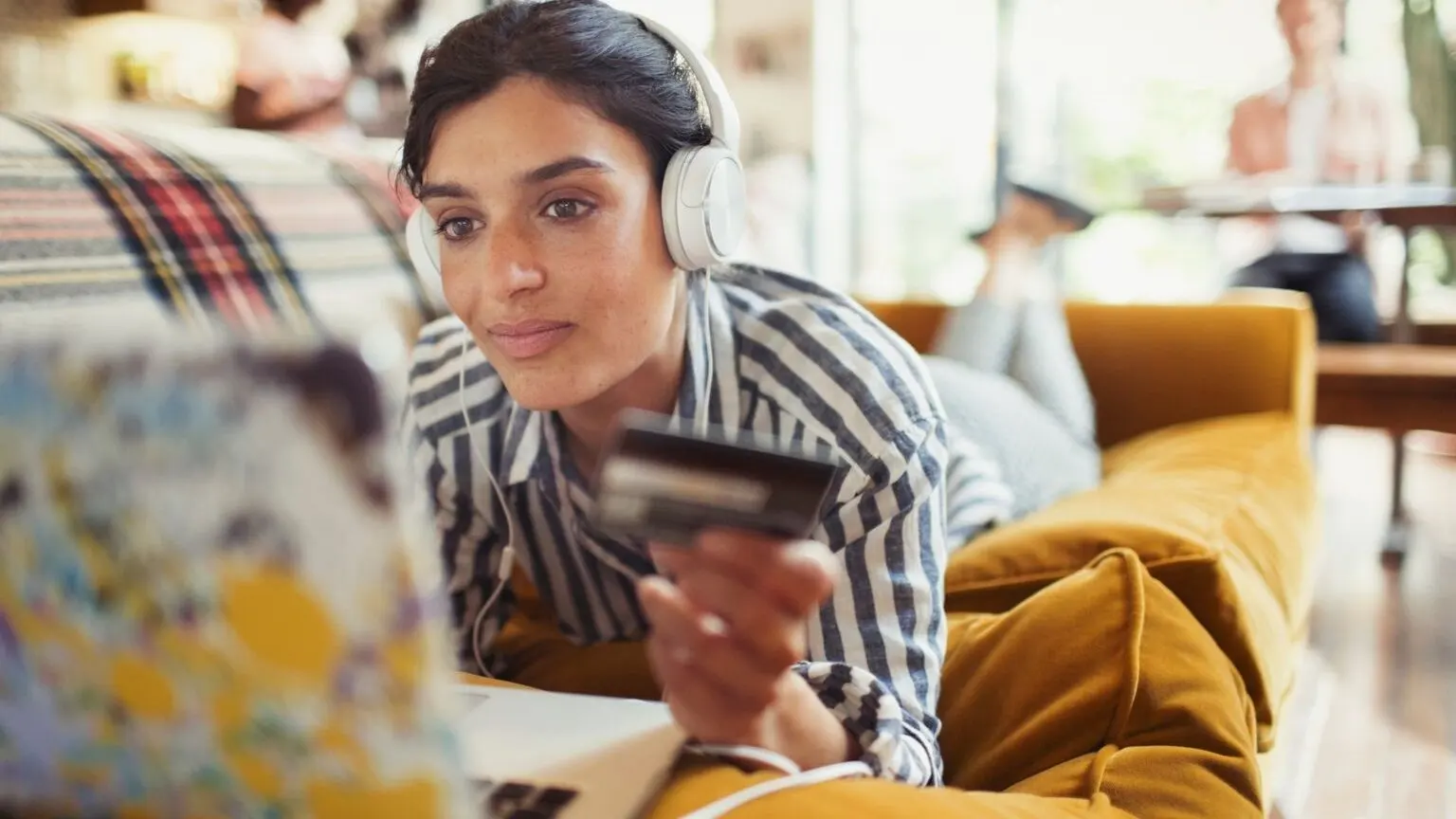 What is a debit card and what does it allow you to do?
When you open a bank account in Canada, the bank will issue you a debit card so you can access your money. You can use your debit card to get cash, make purchases and manage your money. Your debit card is linked to your chequing or savings account and the terms and conditions associated with your account explains how you can spend your money.
Your debit card is linked to your everyday bank account and can be used to make withdrawals from ATMs or can be used at debit/credit machines to pay for products and services. When paying for purchases, you can enter your PIN or use Visa payWave or Mastercard Tap & Go® contactless technology.
How is a debit card different from a credit card?
A debit card works similarly to a credit card, except that you're using your own money instead of a bank's money, which means you don't need to worry about interest payments or paying your balance each month. With a debit card, you're using your money in real time.
Debit cards are a good way to take advantage of the accessibility of a credit card, without having to pay any interest on the amount spent. You also don't have to remember to pay your monthly balance or spend time worrying about your credit rating. It's also a good strategy to prevent you from racking up debt, as a debit card only allows you to spend the money you have in the account at the time of purchase.
Can I choose my own PIN for my debit card?
Yes, some banks will provide you with a PIN, which you can use one time and then you will be prompted to enter a new PIN. When you receive your debit card you'll need to activate it. When you use your card, you'll be able to create your own PIN. Most banks recommend that you change your PIN regularly for security reasons.
What bank accounts can I link to my debit card?
You can link almost any everyday bank account to a debit card, whether it's a savings or a chequing account. The account needs to be a Canadian account and must be in the same name as appears on the card. It can also be a joint account if desired. Your bank will explain what can be linked.
How do I get a debit card?
To get a debit card, you will need to open a savings or chequing account with a Canadian bank. You'll need to select an account that suits your financial needs and apply either online or in person at your selected bank. After applying for an account, your debit card will typically be sent to your residential address within two weeks of applying.
What does it mean if I overdraw on my debit card?
Overdrawing usually occurs when you've used your debit card when your transaction account balance is zero, or really low and you spend more than you have, which usually brings your account into a negative balance. If you have an overdraft attached to your account, this balance starts to attract interest. It's important to try and avoid overdrawing your account because the fees can be high, usually up to $20.
Can I use my debit card when I have no money in my account?
If you have an overdraft attached to your account, you will be able to use your debit card when your balance is $0. However, this will attract interest and a big fee. It's important to always ensure you have enough money in your account for automatic payments, such as your phone bill, since if the bill issuer tries to deduct the money from your account and it's empty, you will likely be charged a penalty.
What is a cash back debit card?
Some debit cards offer cash back on Visa payWave or Mastercard Tap & Go® purchases under $100 in Canada. You normally need to make a minimum deposit into your account each month, usually $1,000, or have a minimum amount in your account each month, such as $3,000, to get the cash back reward on eligible purchases. In the case of joint accounts, either account holder can make the deposit requirements for the cash back to apply.
How do I know if my debit card has Tap & Go® or payWave?
Take a look at your debit card and see if it has the payWave or Tap & Go® symbol on the front. The symbol consists of four curved lines and will likely be located on the right hand side of the card, however this can differ between cards. If your card doesn't have the symbol, you can call your bank to get a new card.
What are foreign transaction fees?
Foreign transaction fees are applied when you use your debit card to make purchases overseas, or online with a foreign retailer or website that doesn't accept Canadian dollars. It's a fee charged for having to convert the currency, and is typically 1-3% of the value of the transaction.
What is the CVV number on my debit card?
The Card Verification Value (CVV) is a three digit number found on the back of your debit card. On American Express debit cards, the CVV is four digits. This number is used to verify your debit card and helps to reduce fraud, by proving to the merchant that you have the physical debit card with you when making a purchase online or over the phone.
Back to top
What are the features of a debit card?
When you are looking for a bank account, the type of debit card that comes with it should play a role in your decision. You will usually be looking for a few different factors, including:
No monthly fees. You can compare fee-free bank accounts to accounts that charge a monthly fee. If you have no need for extra services, you can opt for a fee-free account, meaning you won't be charged a monthly fee to have a chequing or savings account.
Third party logo. Having either Visa or Mastercard stamped on the card will increase the flexibility and benefits in spending that a debit card provides.
One or multiple ATM networks for free. This is linked to the bank you choose, but you will want to find a debit card that has access to a large number of ATMs for free, especially if you travel often. For example, Scotiabank is a member of the Global ATM Alliance, meaning you can use the card to withdraw money free of charge from hundreds of ATMs worldwide.
Contactless technology. Some debit cards enable you to make purchases using Near Field Communication (NFC) without having to swipe your card or enter a pin. Called "tap and go", the feature lets you pay for items, costing $100 or less, by holding your card close to a contactless debit/credit terminal.
Fraud protection. You need to protect your debit card from theft and improper use. Make sure you have a unique PIN number set and keep your debit card safe. Banks recommend that you change your PIN frequently to increase protection.
Other security measures. Check what security features your bank provides with your debit card. Your debit card should have secure PIN and chip technology. Also, check to see if you are responsible for unauthorized charges.
Debit cards for students. As a student, you can receive a range of benefits from your debit card, including no monthly fee and occasional rewards.
Compare apps that reward you for your spending
Debit card fraud: is your money at risk?
What is debit card fraud?
Debit card fraud occurs when someone else obtains your debit card details and makes transactions on your card without you knowing. If you report a fraudulent transaction on your card, your bank should deactivate your card immediately in order to prevent the person from making more transactions. An investigation will likely take place to help retrieve or replace your money.
You should always check your debit card statement to make sure all of the transactions listed are legitimate. This will help you identify any unusual activity.
Lost or stolen cards
If your card is lost or stolen, let your bank know straight away, even if you're travelling overseas. In most cases, your bank will immediately cancel your card and will send you a replacement card as soon as possible.
Can I get a refund on fraudulent transactions?
This depends on your bank and the situation. Many of the bigger banks offer a 100% money-back guarantee on fraudulent transactions if you comply with the card's conditions of use. For more information, speak to your financial institution.
Back to top
What are the advantages of using a debit card?
You have easy access to cash. Your debit card allows you to withdraw money from your account via an ATM without having to go to a bank.
You can make purchases overseas or at local shops. With a debit card you don't need to carry cash in order to make purchases.
You can shop online. If your debit card has a credit card logo, you can use it to make purchases online. These are also known as "Visa Debit" cards or "Mastercard Debit" cards.
What are the drawbacks of using a debit card?
Some cards have monthly fees. Read the terms and conditions carefully to discover if your bank charges a monthly fee for using your debit card. Sometimes the fee can be waived if you have other products with your bank such as credit cards, TFSAs, RRSPs and other accounts.
You have to use an ATM in your network. Banks have their own network of ATMs and using your debit card outside of the network could result in an ATM charge. You will always be notified on the ATM if you will be charged prior to confirming the transaction.
What are the dangers of using a debit card?
As a link to your personal or business funds, you should always be careful when you use your debit card. Some things to avoid are:
Overdrawing too much and being charged dishonour fees. If you are not keeping track of the money available in your bank account, you may accidentally go over the limit which could result in bank fees. You can have your bank remove the option of withdrawing an overdraft, which will stop you from being able to do it.
Ensuring it doesn't get lost or stolen. If your debit card is lost or stolen, you could have your funds withdrawn without your permission. Luckily, banks today have technology to identify unusual transactions and will often notify you of the transaction.
What should I do if I notice my Visa or Mastercard accounts are displayed incorrectly online?
First, if you have a joint account you should check any recent receipts and transactions made by any of your additional cardholders. If there is still a discrepancy, contact your bank immediately in case someone is using your account fraudulently.
Why do banks approve transactions when I don't have sufficient funds? Is there any way to stop this?
This could be the result of a direct debit that posts at the same time as a purchase or credits to the account not clearing as quickly as you thought they would. You can avoid paying overdrawn account fees by applying for an overdraft account.
I've tried to withdraw cash from my account using an ATM but it has miscalculated the money. What should I do?
If this occurs, try to contact your bank as soon as possible to notify them of the problem. They should be able to get in touch with the branch who takes care of the ATM and sort it out.
Common questions about debit cards
Back to top
More guides on Finder