Lost Job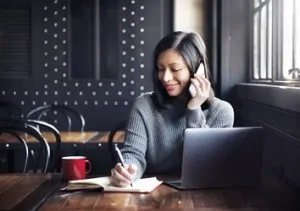 Jessica recently lost one of her jobs as a waitress. Her rent is due soon, and she knows she won't be able to repay a short term loan on time. Instead, she looks for an installment loan with a low minimum.
Comparing lenders, she finds one who has a term of six months. To get the loan, she proves that she has a steady source of income – her second job as a cashier at the coffee shop – and she is financed the next day for the amount she needs to make her rent.
With six months to pay off her debt, Jessica is sure she'll be able to find a new job in time.