Quick short term loans
You don't need to wait long to get the money you need. Find out how you can get a quick short term loan.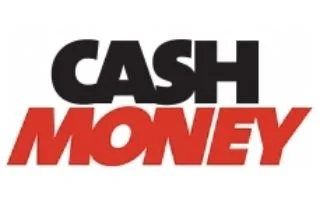 Simple application process
Fast turnaround time
Extended business hours
Go to site
If something comes up and you find yourself in need of fast cash, you may want to consider a short term loan.
You can apply for a quick short term loan, also known as a payday loan, even if you have bad credit or receive government benefits. You can use your loan for whatever you need, as long as it's for legitimate purposes.
Our guide below will help you determine if taking out a short term loan is a good option for you.
⚠️ Warning: Be cautious with payday loans
Payday loans are expensive. If you're experiencing financial hardship and would like to speak to someone for free financial counselling, you can call Credit Counselling Canada from 8:00am to 5:00pm Monday to Friday at +1 866-398-5999. Consider alternatives before applying for a payday loan:
Local resources. Government agencies, nonprofits and local charities often offer free financial services and help with food, utilities and rent for those in need.
Payment extensions. Talk with your bill providers about a longer payment plan or extension on your due date if you're behind on payments.
Side jobs. Today's digital marketplace offers the ability to more easily sell unwanted items, sign up for food delivery or drive for rideshare services.
Cash Money Payday Loan
Apply online
and get approved for up to
$1,500
. Receive your funds in as little as
15 minutes
with INTERAC e-Transfer®.
Loan amount: $100 - $1,500
Loan term: 12-14 days (varies by province)
Borrowing costs: Varies by province (Between $15-$19 per $100 borrowed)
Bad credit borrowers: OK
Key requirements: 18+ years old, min. $1,000 net monthly income
Go to site
More info
How do short term loans work?
A short term loan is a small loan that is designed to be repaid in a short period to help cover unexpected expenses. These are also known as payday loans.
The maximum amount you can apply for will depend on factors like the regulations in place for the province or territory where you reside, as well as proof that you can pay back the amount you want to borrow. There may also be restrictions on the annual percentage interest rate (APR), whether you can take out multiple payday loans at one time and if you can rollover a loan.
Quick payday loans are known for having high costs, so keep this in mind when applying. A late or missed payment could damage your credit score and end up costing you a lot of money in the form of extra fees.
Compare short term loans for 2020
Check the websites of any lenders you're interested in to confirm they operate in your province or territory of residence.
Maximum borrowing costs
You should always refer to your loan agreement for exact repayment amounts and costs as they may vary from our results. The table below shows the maximum allowable cost of borrowing under a payday loan for each province:
| Province | Maximum allowable cost of borrowing |
| --- | --- |
| Alberta | $15 per $100 borrowed |
| British Columbia | $15 per $100 borrowed |
| Manitoba | $17 per $100 borrowed |
| New Brunswick | $15 per $100 borrowed |
| Newfoundland and Labrador | $21 per $100 borrowed |
| Northwest Territories, Nunavut & the Yukon | $60 per $100 borrowed |
| Nova Scotia | $19 per $100 borrowed |
| Ontario | $15 per $100 borrowed |
| Prince Edward Island | $25 per $100 borrowed |
| Quebec | Limit of 35% annual interest rate (AIR) |
| Saskatchewan | $17 per $100 borrowed |
How to apply for a quick short term loan?
How fast you can receive your money depends on whether you apply online or in person at a store. Online applicants will find filling out an application easy to do from the comfort of their own home or anywhere with an Internet connection, but they will generally have to wait at least a day for approved funds to be transferred into their bank account.
In-store applicants will have to bring all of the required documentation with them, but lenders are able to disperse funds shortly after approval in the form of cash, cheque or prepaid debit card.
No matter where you apply, you'll likely need to provide following information:
Personal details, such as your name, date of birth, Social Insurance Number and a valid form of ID
Contact details, such as your residential address, email address and phone number
Details about your employment and income
When can you expect to receive money?
We've rounded up a list of payday loan lenders and information on their approximate fund turnaround times. Remeber to check the websites of any lenders you want to apply with to ensure that they operate in the province or territory where you reside.
| Provider | What is the turnaround time to receive funds? |
| --- | --- |
| Cash Money | In as little as 15 minutes with INTERAC e-Transfer® if approved. |
| Captain Cash | In under 24 hours. |
| iCASH | Within 5 minutes after signing your loan agreement if funds are sent by Interac e-Transfer. |
| GoDay | In as little as 1 hour from approval |
| MyCanadaPayday.com | Funds will be sent immediately via Interac E-mail transfer. |
| Money Mart | Varies |
| Cash 4 You | In 60 minutes with funds deposited via Interac e-Transfer |
| National Payday | Within 30 minutes if your loan application is sent before 11:30am. |
Are payday loans available in my province or territory?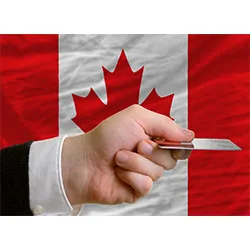 Payday loans are available in all provinces and territories across Canada. You should be aware that payday loans are regulated by individual provinces, which means costs and fees can vary. Ensure that any lender you choose abides by the laws of the place you live.
As of January 2019, the Yukon, Nunavut and the Northwest Territories do not have legislation regulating payday loans at the territorial level. Payday loans are regulated in these territories at the federal level only.
What are the payday loan regulations in my province or territory?
Hover over your province in our interactive map to see if payday loans are regulated on the provincial or territorial level and the maximum cost per amount borrowed – darker shades correspond with a higher cost. You can also click on a province or territory to see its short term loan options.
What features do quick short term loans offer?
When you're comparing loans, here are some of the features you should look out for.
Multiple options for borrowing money. There are many ways to take out payday loans in Canada, as well as a large selection of short term loans. Keep in mind that not all short term loan providers are equally quick in processing applications and releasing the loan.
Quick processing of your loan. Some short term lenders use the latest in technology to verify your credentials online and give you an answer within minutes.
Lower than normal fees. There are regulations to govern how much payday lenders can charge in fees, but some lenders charge less than others, so do your research. You may find lenders who charge lower fees and interest rates if you borrow with them multiple times, so consider this when looking for a loan.
Our guide on how to find the best payday loans
Types of loans that are available
You have a few different options when you need money quickly, including:
Short term loans. These are short-term loans that you have to repay by your next payday. The maximum amount you're allowed to borrow and the terms of the loan will depend on a few factors including local legislation and your ability to pay the loan back.
Installment loans. With a quick installment loan you don't have to repay the entire loan amount all in one go. You generally make equal payments over a set term, for example bi-weekly or monthly, in which can extend up to one year or more, depending on the loan and the provider.
Auto title loans. If you have a car or a motorcycle that you can use to provide security, you can consider getting an auto title loan. Your vehicle will work as collateral, but you'll have continued access to your vehicle during the loan term.
Things to consider before applying
Here are some things to look for:
Fees and charges. Make sure you check your loan contract before accepting it, as there may be extra fees and charges you have missed. Once you accept, you'll be liable to pay all associated costs.
Length of your loan. This will vary depending on government regulations. Ensure the loan you apply for conforms with the laws of your province or territory, as well as the needs of your budget. Longer loans accrue more interest, but shorter loans have higher payments. Only take out what you can afford to pay back.
How long until you get your cash. You'll generally get your cash within the hour if you apply in person at a store. Applying online usually ensures the funds are deposited into your account by the next business day. Compare how long it takes for each lender to get the loan to you.
Interest rates. If you don't need a loan immediately, be sure to compare interest rates between lenders. These vary, and it can mean spending hundreds of extra dollars if you don't choose the loan or lender that's right for you.
Always review a loan's terms and conditions before accepting the contract so you know what additional fees and charges you may be expected to pay.
Lost Job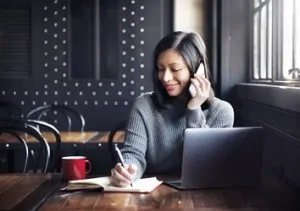 Jessica recently lost one of her jobs as a waitress. Her rent is due soon, and she knows she won't be able to repay a short term loan on time. Instead, she looks for an installment loan with a low minimum.
Comparing lenders, she finds one who has a term of six months. To get the loan, she proves that she has a steady source of income – her second job as a cashier at the coffee shop – and she is financed the next day for the amount she needs to make her rent.
With six months to pay off her debt, Jessica is sure she'll be able to find a new job in time.
Frequently asked questions
Back to top
More guides on finder