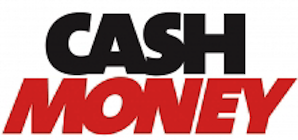 Finder is committed to editorial independence. While we receive compensation when you click links to partners, they do not influence our content.
Cash Money loans review
Borrow up to $10,000 fast and get flexible repayment terms with no early repayment fees.
Cash Money at a glance
Payday loan, installment loan or line of credit available
Fast approval and funding
Established licensed lender
Very steep interest rates
Not available in all provinces
What is Cash Money?
Cash Money is a large lender that offers payday loans, installment loans and lines of credit to people who don't qualify for a loan from a bank or credit union. It operates online and in person, with over 90 store locations across Canada. Cash Money has been in business since 1992 and has its headquarters in Toronto, Ontario.
What types of Cash Money loans are available?
The following Cash Money loans are available online or in-store:
Is Cash Money legit?
It is. Cash Money is a legitimate decades-old brand, established in 1992. It's a member of the Canadian Consumer Finance Association (CCFA) and has an A+ rating from the Better Business Bureau (BBB).
Summary of Cash Money reviews
People who have left positive Cash Money reviews have commented on its fast, professional and helpful service. People who have left negative Cash Money reviews have commented on its high interest rates and payments not reducing the principal.
| Feature | Details |
| --- | --- |
| BBB accredited | No |
| BBB rating | A+ |
| BBB customer reviews | 1.13 out of 5 stars, based on 8 Cash Money reviews |
| Trustpilot score | 3.8 out of 5 stars, based on 2,075 Cash Money reviews |
| Customer reviews verified as of | June 13, 2022 |
What we like about Cash Money loans
Convenient application process. You can apply for a Cash Money loan online, at a local store or over the phone. The application process takes less than 10 minutes.
Flexible loan sizes. You can apply for as little as $100 right up to $10,000. The amount you're approved for will depend on your income and ability to keep up with repayments. To avoid accumulating debt, only apply for as much as you need and can afford to pay back.
Flexible loan terms. You have 6 - 60 months to pay back a Cash Money installment loan. Longer loan terms will give you lower monthly payments, but you'll pay more interest over the life of the loan.
Flexible eligibility requirements. Cash Money can consider your application even if you have bad credit, low income or non-employment income.
Fast approval process and transfer of funds. Get an instant decision on your application, and get your money via Interac e-Transfer, direct deposit or a prepaid debit card.
No penalties or fees for early repayments. If your budget allows, you can make additional repayments at any time or pay off your Cash Money loan in its entirety without incurring any early repayment penalties or fees.
What to watch out for
Incredibly steep interest rates. All Cash Money loans come with high interest rates. If you get a Cash Money installment loan or line of credit, try to pay it off as soon as you can to save on interest. Cash Money's payday loan rates are fixed and regulated by each province.
Not available across the country. Cash Money installment loans are available online in AB only. Its line of credit is available online in AB, BC, NL, NS, ON & SK, while its payday loan is available online in BC, NL, NS, ON, SK. If you prefer to apply in-store, take a look at Cash Money's map to find a branch near you.
Potential for additional charges. Read the fine print before signing on the dotted line because you may come across late or missed payment fees and NSF fees.
Your credit score may be affected. Because Cash Money runs a hard check on your credit file to determine your eligibility, you may see a temporary dip in your credit score.
Principal vs. interest. Before signing up for a Cash Money installment loan or line of credit, know how much of your payments will go towards paying the interest vs. reducing the principal.
Loan protection plan. You may be offered loan insurance in case you default on payments. Loan insurance is completely optional, and you shouldn't be obligated to get it. Loan insurance will add to the cost of your loan.
Are you eligible for Cash Money loans?
To qualify for a loan from Cash Money, you'll need the following:
Be the age of majority in your province (18 or 19)
Have an open and active chequing account in your name
Have a working telephone number
Have proof of a steady income to make repayments
Have a minimum 560 credit score (installment loans and lines of credit only)
How to apply for a loan with Cash Money
Select your province, then select the product you want.
Fill in the prompts to create an account, including your email address, password and security question and answer.
Once you've created your account, fill in the loan application. It shouldn't take more than 10 minutes to complete. Provide your full name, address, phone number, employment status and monthly income.
Once you submit your application, you need to verify your income before receiving a lending decision. Provide information that documents your income either by using the online application portal, by directly emailing customer support or by faxing your documents. If you're applying in person, you can provide this paperwork at a local Cash Money branch.
Cash Money will review your information and provide you with an instant decision.
If you're approved, you can get your money via Interac e-Transfer, direct deposit or prepaid debit card.
How much do Cash Money loans cost?
In addition to the interest rate, the cost of a Cash Money loan will depend on how much you borrow and the length of the term. If you opt for a line of credit, it will depend on how much you draw down from your loan limit and when you pay it back.
Cost examples
If you get a $1,000 payday loan in Ontario, you'll pay $150 in interest ($15 for every $100 borrowed) and repay the full amount by your next payday. If you get a $1,000 installment loan over 12 months at a 46.93% APR, you'll pay $272 in interest, but your payments will be spread out over 12 months, at $106 per month.
Consider other fees
Aside from the interest rate, expect to pay fees for late or missed payments. Cash Money doesn't disclose details of these potential charges on its website, so make sure you check what the ground rules are in your province before settling on a loan. Loan fees can vary from province to province.
Bottom line
Cash Money offers a quick and easy way to get approved for and receive funding when your credit score isn't in the best shape, but its loans come with high interest rates. Comparison shop before you apply for a Cash Money loan to see if you can score a lower interest rate and better terms elsewhere.
If you're only eligible for high-interest loans because of your financial situation, we consider Cash Money a solid choice because it's licensed and well-established with rapid turnaround times.
Compare personal loans and payday loans in Canada
⚠️ Warning: Be cautious with payday loans
Payday loans are expensive. If you're experiencing financial hardship call Credit Counselling Canada for free financial counselling (Monday-Friday 8:00am-5:00pm at +1 866-398-5999). Consider alternatives instead of a payday loan:
Local resources. Government programs and nonprofits offer free financial services and help with food, utilities and rent.
Debt relief companies. There are services to help you reduce your debt payments.
Payment extensions. Talk with bill providers about longer payment plans or due-date extensions.
Side jobs. Sell unwanted items online, sign up for food delivery and more.
Maximum borrowing costs per province
Always refer to your contract for exact repayment amounts and costs as they may vary from our results.
| | |
| --- | --- |
| Province | Maximum allowable cost of borrowing |
| Alberta, British Columbia, New Brunswick, Ontario & Prince Edward Island | $15 per $100 borrowed |
| Manitoba & Saskatchewan | $17 per $100 borrowed |
| Nova Scotia | $19 per $100 borrowed |
| Newfoundland and Labrador | $21 per $100 borrowed |
| Northwest Territories, Nunavut & the Yukon | $60 per $100 borrowed |
| Quebec | Limit of 35% annual interest rate (AIR) |
You might also be interested in...
Frequently asked questions