This article contains links to products or services from one or more of our advertisers or partners. We may receive a commission when you click or make a purchase using our site. Learn more about how we make money.
Cash Money Personal Loan
Cash Money loans – both installment loans and line of credit loans – are for those looking at unexpected expenses or to splash out on a luxury.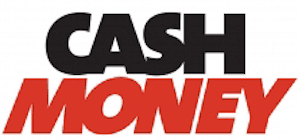 Personal loans allow you to borrow a large sum of money upfront and take your time in making repayments. Loans can be used for any number of purposes, including house renovations, overseas holidays and unexpected bills. If you're looking for the flexibility of repayments at your own pace, consider a personal loan from Cash Money.
Compare personal loans from Cash Money
Looking for a short term loan? Compare Cash Money's payday loans instead
Pros
No early payment fees
High lending limit
Installment loans and line of credit loans available
Cons
Lower lending limit for online applications
Flat interest rate regardless of good credit history
What are installment loans and line of credit loans?
Installment loans. These are paid back periodically over a set period of time. You apply for a certain amount of money and agree to make repayments over a set timeframe. Once you are approved, you gain access to the entirety of the agreed amount. You must meet minimum repayment requirements, but can make extra repayments to pay the loan off faster.
Lines of credit. These offer you the flexibility to borrow as much or as little as you need, up to a certain limit. Once your limit is agreed upon, you have access to those funds. You can withdraw this amount all at once, or incrementally as needed. You do not have to withdraw the entire amount. If a certain amount of your line of credit remains untouched, you will not be charged interest on the amount.
Main points to consider with Cash Money loans
Cash Money offers personal loans, in the form of installment loans and line of credit loans, of $100 (in store), $500 (online) to $10,000. These loans can be repaid over periods of 6 months - 5 years. Cash Money personal loans attract an annual interest rate of 46.93%.
Features of an unsecured personal loan from Cash Money
Interest rate of 46.93%. This interest rate is applied to all loans, regardless of the amount you borrow, the length of the loan or your financial capabilities.
Flexible loan size. Cash Money offers personal loans between $100 (in store), $500 (online) and $10,000. The amount you're approved for will depend on your ability to make repayments. Online applications have a $500 minimum.
Fast access to funds. Once you are approved you may be able to access your funds in as little as an hour. Online applications will be wired into your account. If you've applied in-store you may have to wait longer to collect your funds.
Loan terms. You can apply for a loan term of 6 months - 5 years. Longer terms offer small repayment amounts, but accrue a higher total interest.
Repayment installment options. You will be able to make repayments either bi-weekly or monthly. This allows you to set a repayment schedule that suits your cash flow.
Credit score. Cash Money will receive your credit score during the customer verification process. If your credit history is not in good standing, you are less likely to be approved for a loan.
Online and in-branch application. You can apply for a Cash Money personal loan both in-store and online. Online applications may be processed faster, but have a higher minimum of $500.
How much does the loan cost?
The total cost of Cash Money loans will depend on how much you wish to borrow, the term of your loan and, if you've opted for a line of credit loan, how much you draw down from your loan limit.
Loan fees vary across provinces and territories. Extra fees and valuations will add to the cost of your loan. Common fees for personal loans include:
Establishment fees
Missed payment fees
Default penalties
How to apply for Cash Money personal loans
You can apply for a Cash Money personal loan by clicking the green "Go to site" links in the comparison table above. To be eligible you must, at a minimum:
Be a resident of BC, AB, SK, ON, NS (for online or in store application)
Be a resident of MB or NB (in store applications only)
Be at least 18 years old
Have an open chequing account in your name
Have a working telephone number
When applying for a car loan you'll need to provide:
Identification. You will need to provide either a Canadian driver's licence, passport or birth certificate.
Verification of income. You'll need to demonstrate your ability to make repayments by providing proof of employment and bank statements illustrating reliable income.
More guides on Finder