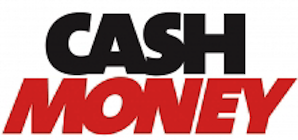 Finder is committed to editorial independence. While we receive compensation when you click links to partners, they do not influence our content.
Cash Money loans review
Get funds of up to $10,000 fast and enjoy flexible repayment terms with no early repayment fees.
Need quick access to cash to cover unexpected costs? Cash Money offers personal loan options, including installment loans and lines of credit to residents in most Canadian provinces. To be eligible, you must be a Canadian resident, be the age of majority in your province with a stable source of income and have an open chequing account.
Looking for information on Cash Money's payday loans? Head over to our review.
30-second take
Cash Money is a lending powerhouse, offering personal loan options and payday loans to consumers across the country. Here's a rundown of the key features of a Cash Money personal loan:
Think of a Cash Money personal loan if you need a loan of up to $10,000, with a quick decision on your loan application and release of your funds.
Pick something else if you have time on your side and a solid credit score to secure a lower interest rate. Cash Money's personal loans come with a steep 46.93% interest rate.
Keep in mind, you'll need to double-check that the personal loan product you have in mind is available in your province.
What types of personal loans does Cash Money offer?
If you're shopping for a personal loan, Cash Money offers two types you may be interested in:
Cash Money Installment Loan. You can apply for an installment loan of $500 to a maximum of $10,000, with an interest rate of 46.93%, regardless of your credit score. Installment loans

are short-term personal loans. They provide a lump sum of funds that borrowers pay back in chunks at a time, usually once or twice a month, depending on your preferences. Terms are set at between 6 and 60 months. This product is available online only in Alberta and in-store in Manitoba and New Brunswick.

Cash Money Line of Credit. Borrowers can apply for a minimum of $100 (in store), $500 (online) to a maximum of $10,000 via a Cash Money line of credit. Interest rates sit at 46.93% regardless of your credit score, and terms are set at between No end dates. Lines of credit have "open-ended" terms, which mean it stays open as long as you are using it and you only need to repay what you use. For example, if your line of credit limit is $5,000, but all you need is $2,000, then you can just borrow $2,000, and interest will only apply to the $2,000. That untouched portion of your line of credit will not be charged interest. Your loan will only be closed if you request it to be or if you do not use it for one full year.
Compare personal loans from Cash Money
Why should I consider taking out a loan with Cash Money?
Despite its sky-high interest rates, Cash Money has its share of perks, including the following:
Convenient application process. If you're thinking of applying for a Cash Money personal loan, you can do so online, at a local store or over the phone. The application process shouldn't take more than 10 minutes.
Flexible loan sizes. You can apply for as little as $100 (for a line of credit) right up to $10,000. Ultimately, the amount you're approved for will depend on your income and ability to keep up with repayments. Borrowers should only sign up for as much as they need and can afford to pay back to avoid accumulating debt.
Fast approvals process and transfer of funds. One of Cash Money's key selling points is its quick decision time on your loan application. You can learn your application status within the same business day – and often within hours. If you're approved, you can count on Cash Money paying out your entire loan amount on the spot in a store or within 15 minutes via an Interac e-Transfer.
Flexible loan terms and repayment options. Terms for both personal loan products are between 6 months and 5 years. You can choose your repayment schedule according to your cash flow, so your loan repayments are made bi-weekly or in monthly installments.
No penalties or fees for early repayments. If your budget allows, you can even make additional repayments at any time or pay off your loan in its entirety without incurring any early repayment penalties or fees.
Option to include loan protection insurance. You can opt into buying additional insurance from Cash Money to protect yourself in case you can't keep up with repayments.
Where does Cash Money fall short?
While Cash Money has its strong spots as a lender, borrowers need to take stock of these red flags before proceeding:
Incredibly steep interest rates. Regardless of your credit score, the amount you're borrowing or the loan product you're eyeing, Cash Money personal loans come with an interest rate of 46.93%. This is pretty high compared to its competitors, such as banks, credit unions and online lenders. Remember, with lines of credit, you're only charged interest on the amount you borrow from your account, so you may be able to avoid these exorbitant interest rates by only withdrawing what you need and paying off the balance as soon as possible.
Loan amount is only up to $10,000. If you're looking for a higher maximum amount, you should look into other personal loan options.
Not available across the country. Check the Cash Money homepage to see which loan products are offered in your province. Serviced provinces for a Cash Money line of credit, for example, are limited to British Columbia, Alberta, Saskatchewan, Ontario and Nova Scotia.
Potential for additional charges. Read the fine print before signing on the dotted line for your loan because you may come across establishment fees, missed payment fees and default penalty fees.
Your credit score may be affected. Because Cash Money runs a hard check on your credit file to determine your eligibility for a loan, you may see a temporary dip in your credit score. Don't be alarmed though: this shouldn't cause a lasting impact on your credit score unless you're applying for too many credit products at one time.
Compare Cash Money with other personal loans
How much will it cost me to borrow with Cash Money?
The total cost of Cash Money loans will depend on how much you wish to borrow and the length of the term. If you've opted for a line of credit loan, it will depend on how much you draw down from your loan limit.
Aside from the interest rate, expect to be on the hook for late or missed payments and for bounced cheques. Cash Money doesn't disclose details of these potential charges on its website, so make sure you check what the ground rules are in your province before settling on a personal loan. Loan fees will vary from province to province.
You won't have to pay for an origination fee for setting up your personal loan.
Are Cash Money loans safe?
They are. You won't have to worry about scams with Cash Money. It's a legitimate, decades-old brand, established in 1992. It says it has served nearly 600,000 Canadians, providing them with short- and long-term loans in a format that's faster and more convenient than the conventional bank or credit union.
It's a member of the Canadian Consumer Finance Association, which means it also adheres to the Canadian code of best practices when it comes to offering payday loans. For what it's worth, it also has an A- grade from the Better Business Bureau and 4.2 stars out of 5 on Trustpilot.
How to apply for a loan with Cash Money
You can apply for a Cash Money personal loan by clicking the green "Go to site" links in the comparison table above or by clicking on "Apply Now" on the Cash Money homepage. Then follow these steps:
Select your province, then select either the installment loan option or the line of credit option and click "Next."
Fill in the prompts to create an account, including your email address, password and security question and answer.
Once you've created your account, fill in the personal loan application. It shouldn't take more than 10 minutes to complete. Provide your full name, contact information including your address and phone number, employment status, monthly income and credit score.
Once you submit your application, you need to verify your income before receiving a lending decision. Provide information that documents your income either by using the online application portal, by directly emailing customer support or by faxing your documents. If you're applying in person, you can provide this paperwork at a local Cash Money branch.
Cash Money will review your information and provide you with a lending decision within a business day, if not faster.
If you're approved, you can either pick up your cash at a store immediately in person or request an Interac e-Transfer, which will be sent within the hour. You will receive the full amount of your installment loan.
Make regular payments on your loan over time. You can even make additional payments towards your loan to save on interest paid. You won't face any prepayment penalties if you decide to do this.
Eligibility requirements
Cash Money makes it clear that all borrowers can apply for a loan, regardless of your credit score. This lender shifts the focus onto your income; in order to qualify, you'll need to show you have the ability to make repayments on time over the lifetime of your loan.
Aside from that, the basic eligibility criteria includes the following:
Be a resident of BC, AB, SK, ON or NS (for online or in-store application)
Be a resident of MB or NB (in-store applications only)
Be at least 18 years old
Have an open and active chequing account in your name
Have a working telephone number
Have proof of a steady income to make repayments
Bottom line
While the lending market is saturated with options for consumers looking for a personal loan, Cash Money offers a quick and easy way to get approved for and receive funding.
If your credit score isn't in the best shape or you're having trouble qualifying for a loan via traditional lending institutions, Cash Money may be a viable choice for you. All borrowers need to be cautious with Cash Money's lending products though. Because they come with such a steep interest rate of 46.93%, your best bet is to comparison shop to see if you can score a lower interest rate and better terms on a potential loan. This extra legwork could save you hundreds of dollars over the life of your loan.
Read more about the best personal loans in Canada.
Frequently asked questions
More guides on Finder
Cash Money Line of Credit review

Need access to cash? Cash Money lines of credit offer flexibility to borrow as much or as little as you need, up to a maximum of $10,000.