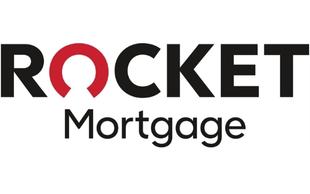 Finder makes money from featured partners, but editorial opinions are our own.
Rocket Mortgage review
Find the right mortgage in minutes and fully online with Rocket Mortgage Canada.
Is Rocket Mortgage available in Canada?
Yes. As of August 8, 2022, Edison Financial – a Windsor, Ontario-based mortgage broker company – will be changing its name to Rocket Mortgage with the aim of offering similar services as those available through its sister company in the US. While the company will continue to offer mortgage broker services, it plans to become a direct lender to Canadians within the year.
Our take on Rocket Mortgage
It's easy to see why Rocket Mortgage is the largest home loan lender in the US and Edison Financial is one of the top mortgage brokers in Canada. It's a good choice for first-time homebuyers, offering helpful brokers and online tools to walk you through the process.
Its online application is quick and streamlined, making the Edison Financial rebrand, Rocket Mortgage, a solid choice for homebuyers who like to independently work online. After you apply, you can choose whether you want to work in-person with a mortgage broker or continue the fully online process.
But if you need a specialty loan or help to work around the standard qualifying requirements, this lender will be of little help.
Rocket Mortgage requirements
To qualify for a loan with Rocket Mortgage in Canada, you'll need a good minimum personal credit score, typically of 650 or above. However, a score of 740 or above will give you access to the best interest rates.
You'll need to pay a down payment of at least 5% for a mortgage, but if your down payment is less than 20% you'll be required to pay for mortgage insurance – commonly known as CMHC insurance – of anywhere from 2.8% to 4%.
Documentation
To apply for a mortgage, you may need to provide information like:
Your Social Insurance Number
Proof of employment
Personal tax returns from the past two years
A list of your assets, including savings, real estate, car titles and other investment records
A complete list of your debts, including student loans, auto loans, personal loans and credit cards
Rocket Mortgage costs and fees
Expect to pay about closing costs of 1.5% to 2.5% of your home purchase price to cover costs like land transfer taxes, home inspection and appraisal fees, tax on the CMHC insurance cost and any legal fees. Your fees may also include:
Origination fee. This fee covers administrative costs.
Application fee. You may be charged a deposit to cover your credit report, appraisal and loan processing.
Ongoing fees. Read through the fine print carefully to find out if your specific loan type is subject to any ongoing fees or costs, like early repayment fees or late fees.
Third-party fees. You may have to pay fees for services from third parties, like an application fee for your private mortgage insurance or taxes on the home's purchase.
How to apply for a mortgage with Rocket Mortgage in Canada
Use the steps below to apply for a mortgage:
Navigate to the Edison Financial (Rocket Mortgage) website and select the Let's Get Started button.
Select whether you want to renew your mortgage, purchase a home or refinance your mortgage, then click Next.

Step through the options, answering questions about the property you plan to purchase or your current mortgage.
Enter your estimated credit score (learn out how to get your credit score here).
Enter your personal contact information.
View your customized loan options and select your loan to submit an application.
What types of mortgages can I get through Rocket Mortgage in Canada?
As Edison Financial has done for years, Rocket Mortgage will continue to offer mortgages for home purchases. If your goal is to lower your monthly payments or free up some equity in your home, for example, you could instead opt to refinance your mortgage. Since mortgage renewal is required every 5 years, Rocket Mortgage can also help you compare rates to ensure you're locking in a good deal when it comes time to renew your mortgage.
Alternatives to Rocket Mortgage
Rocket Mortgage is a solid choice if you want to apply online and get answers fast. As a broker, it offers multiple loan options beyond the standard loans you'd expect to see from a bank. But if you want to consider direct lenders or want to explore more options, there are alternatives.
For a borrower looking to tap their home's equity, for example, Rocket's only option is a full refinance. If you'd rather borrow against your equity, Breezeful offers both home loans and home equity lines of credit (HELOCs) with flexible loan amounts.
First time home buyers can see if you qualify to apply for any incentive programs, like the RRSP Home Buyers' Plan, the First-Time Home Buyer Incentive and the First-Time Home Buyers' Tax Credit.
Whether you choose a specific lender or use a mortgage broker, comparing your options is the best way to make sure you're getting the best home loan for you.
Edison Financial reviews and complaints
Before rebranding to Rocket Mortgage Canada, Edison Financial had a 4.8 out of 5 star rating from Google based on 420 reviews, as well as a Trustindex of 4.8 out of 5 stars based on 303 reviews (as of July 2022). Most customers speak highly of the responsive customer service of its mortgage specialists. The poor reviews mostly center around some potential customers being frustrated with the response time or a lack of options compared to other brokers.
Rocket Mortgage has been accredited with the Better Business Bureau (BBB) since 1986 and has an A+ rating as of July 2022. Of the 1,748 BBB customer reviews, Rocket Mortgage has earned a 2.57 out of 5 stars. While most reviewers have good things to say, some borrowers warn of poor account communication among loan officers and report submitting the same documentation multiple times as a result. Rocket has closed 495 customer complaints over the last year.
Pros and cons of Rocket Mortgage
Pros
Instant verification. Find out how much you might qualify for in minutes. Get a quote minutes after you apply online.
Fully online process. Unlike other loans, Rocket Mortgage's convenient application, verification, documentation and funding take place online.
Large amount of partners. Rocket Mortgage as Edison Financial is partnered with over 50 lenders.
Possible open mortgage. If you opt for an open mortgage, you can pay off your mortgage early without any penalties.
Cons
Hard credit inquiry. Once you decide on a lender, applying for a mortgage loan includes a hard credit inquiry, which can lower your credit score.
Limited availability in Canada. Edison Financial is only licensed to offer loans in Alberta, British Columbia, and Ontario.
What is Rocket Mortgage in Canada?
Rocket Mortgage is the rebrand of the popular mortgage broker in Canada, Edison Financial. It launched in Canada in 2019 as Edison Financial under the parent company, Rocket Companies. In August 2022, it is rebranding to Rocket Mortgage to align with its US counterpart.
It offers a fully online experience where you can apply for and receive a mortgage entirely online without having to enter a physical store. The company's goal is to offer more modern, streamlined technology-based solutions to the mortgage application process.
More guides on Finder
Ask an Expert
You must be logged in to post a comment.