Finder is committed to editorial independence. While we receive compensation when you click links to partners, they do not influence our content.
Investment property mortgage options
Make the most out of your investment property with competitive mortgage rates and terms.
5 year fixed rate from 2.14%
Competitive interest rates
All provinces & territories
Mortgages, HELOCs & refinancing available
See rates
Getting a mortgage for your investment property is very similar to seeking out a mortgage for your primary residence. However, not all mortgage lenders are interested in taking on the risk that comes with properties used for investment purposes. Find out more about the risks and benefits of taking out an investment property mortgage, and compare investment property mortgage rates in Canada to find the best deal.
Compare investment property mortgage lenders in Canada
What is an investment property mortgage?
An investment property mortgage is a loan from a bank or private lender that's used to purchase a property that you intend to make money off of. You can turn a profit from your investment property by either renting it out or by waiting for it to appreciate in value so that you can sell it for a higher price than what you paid for it.
For example, some investors will purchase a home and then rent it out over a period of 20 or more years until it pays itself off. Others will "flip" houses, which means they'll buy an older home, renovate it and then sell it for a higher price tag in a very short time period. The type of property you buy is one factor that can affect your rental property mortgage rates and terms.
Types of investment properties
There are 3 main types of rental properties that you can invest in to supplement your income:
Residential property. A residential property allows you to purchase a home and then rent it out or flip it to get a higher return. This type of property can be either a single family dwelling or a multi-unit building such as an apartment complex or condo.
Commercial property. Some investors will purchase commercial property to lease out to businesses that want to work out of a certain location. These buildings tend to come with higher maintenance costs but they also typically command higher rents.
Mixed-use property. A mixed property can be used for both residential and commercial uses at the same time. For example, some buildings might have a cafe or restaurant on the main floor while upper units are reserved for tenants.
7 types of real estate invetment
Investment property mortgage rates in Canada
Most lenders will offer similar interest rates for investment property mortgages and regular mortgages. However, you may end up paying rental property mortgage rates that are marginally higher, depending on which lender you go with. Your rates will also depend on which type of mortgage you choose:
Fixed vs variable rate. Fixed rate mortgages tend to cost a little bit more at the outset, but they come with the benefit of consistent monthly payments. Variable rate mortgages can fluctuate up or down, depending on what the market is doing. These loans typically start off low but may increase and cost more over time.
Closed vs open mortgage. Closed mortgages typically come with lower interest rates than open mortgages. However, they don't allow you to refinance or repay your loan before your term is up unless you pay a penalty. Open mortgages give you more flexibility to prepay or renegotiate your loan without an added fee. The downside is that they typically come with higher interest rates.
Short-term vs long-term mortgage. You can usually finance your mortgage for a term that lasts between 6 months and 5 years. You'll commonly pay more for a shorter term, and get lower interest rates for a longer term. That said, you'll want to check the rates for a number of different terms to find the best deal.
New or refinanced mortgage. Many lenders will offer lower interest rates if you're taking out a new home loan. This is usually because they want to lock in your business in the beginning. You'll usually have to pay a higher interest rate if you're looking to refinance a pre-existing mortgage.
Sample investment property mortgage rates in Canada
The rental property mortgage rates below are an example of the rates you might get when you apply for an investment property mortgage. Lower rates typically come from private lenders such as Tangerine, Simplii Financial, Spin Mortgage and motusbank. Higher rates are usually associated with Canada's Big Five banks (Scotiabank, BMO, CIBC, TD and RBC).
| Term length | Fixed mortgage rates* | Variable mortgage rates* |
| --- | --- | --- |
| 1 year | 1.44% to 3.44% | N/A |
| 3 year | 1.68% to 3.44% | 2.60% to 4.40% |
| 5 year | 1.58% to 3.99% | 1.34% to 5.90% |
*These rates are only sample rates as of December 14th, 2020, and may vary depending on a number of factors. You should start by comparing multiple lenders in real-time to find the best rates for you.
Personal factors that influence your rental property mortgage rates
There are other individual factors that can influence your investment property mortgage rates in Canada. These include the following:
Credit score. Your credit score will tell your lender how likely you are to repay your mortgage on time. The better your credit score, the lower your interest rates will be.
Loan amount. You'll typically pay higher interest rates on a small loan since it will be less profitable for your lender to finance. Bigger loans typically come with lower rates.
Size of down payment. You may pay less in interest if you make a down payment that's smaller than 20% of your purchase price. That said, you'll also have to buy mortgage default insurance to protect your lender (which will cost you much more in the long run). Learn more below.
Amortization period. Your amortization rate allows lenders to calculate your monthly payments over an extended time period (usually 25 years or less). Any amortization period that goes beyond 25 years will usually come with higher interest rates. Learn more below.
Debt-to-asset ratio. Your debt-to-asset ratio weighs the value of your assets and income against the value of the debt you still owe. The more you own outright and the less debt you have, the less you'll typically have to pay in interest.
Personal vs investment property mortgage: What's the difference?
You'll typically pay marginally higher rates for an investment property than you will for a personal mortgage. This is because many lenders consider investment property mortgages as more "risky". This is because there's a higher likelihood that a borrower will default on an investment property (rather than a property they actually live in).
This risk factor means that investment properties often come with stricter lending requirements, tighter borrowing limits and higher rental property mortgage rates. That said, your risk factor can be reduced if you can show your lender that you have an excellent credit score, a high income, job stability, and significant equity in your primary residence.
Keep in mind that residential lenders can't fund investment properties where the owner doesn't spend at least two weeks per year in it.
Down payment requirements for investment property mortgages
Your down payment will vary based on factors such as whether you live in your investment property and how many units it has:
Owner-occupied property. You'll be required to provide a down payment of at least 5% if you plan to live in an investment property with 1 to 2 suites. For any property that's 3 units or more, your down payment will go up to 10%.
Owner-offsite property. You'll have to pay a minimum of 20% as a down payment if you intend to live off-site of your investment property. This down payment applies no matter how many units your property has.
You should also keep in mind that you'll be required to pay for mortgage default insurance for any down payment that's under 20% of your total mortgage amount. This insurance can be very costly so it's recommended that you try to make a minimum 20% down payment wherever possible – even if it's not mandatory.
Using the equity in your home to fund an investment property
If you already own a property, you may want to consider using the equity in that property as a down payment on your investment property. You can do this by taking out a home equity loan or line of credit on your primary mortgage.
Calculating the equity in your primary residence
Your home is valued at $750,000
You owe $200,000 on your primary residence
In Canada, you can borrow up to 80% of the equity in your home which, in the above example, would be $444,000. You'll need to pay interest on any amount you borrow and your total mortgage amount will be added to your debt load.
This means you'll be responsible for paying off your primary mortgage, your home equity loan you borrow to cover your down payment, the mortgage payments on your new property and any other outstanding debts you may have.
Amortization periods for investment property mortgages
Your amortization period will depend on how much money you put down on your investment property upfront. For down payments that fall below 20%, you'll only be able to qualify for a maximum amortization period of 25 years or less. For down payment over 20%, you may be able to qualify for an amortization period up to 35 years.
The main benefit of a longer amortization period is that it will reduce your monthly payments. That said, lengthening your term for repayment also comes with several drawbacks. These include higher rental property mortgage rates, a higher amount of interest accruing over a longer period of time and more negotiations required for refinancing.
Should I get a mortgage through a bank or mortgage broker?
There are a number of differences between a bank and a mortgage broker. Banks are only able to offer you rates for their own mortgage products. You'll need to negotiate these rates yourself, and there's a higher chance that you'll pay more than necessary for your loan. The main benefit with big banks is that they are a reputable source for financing and offer a high level of customer service.
Brokers are different from banks because they aren't direct lenders. Instead, they help you compare the rental property mortgage rates on offer from multiple lenders at one time. This means you get access to many financing options, and you can choose the rates that make the most sense for your financial situation. Most brokers will also negotiate on your behalf to help you get the lowest rate on the market.
Regardless of the route you choose, you will want to ensure that your lender can fund an investment property, especially if you are not planning to spend much time there throughout the year. Many residential lenders cannot finance investment properties unless the owner is planning to spend a minimum of two weeks per year living there.
How do I compare investment property mortgages?
An investment property mortgage differs slightly from a conventional mortgage in a few key ways. That said, there are still a few basic factors you'll want to look at when comparing different mortgages and lenders.
Rates. Interest rates are one of the most important factors to consider when applying for an investment property mortgage. Compare both fixed and variable investment property mortgage rates in Canada to make sure you get the best deal possible.
Mortgage type. Compare different types of mortgages to decide which type is the best fit for you. For example, some investors will benefit from a short-term open mortgage while others will get the most out of a closed mortgage with a long amortization period.
Fees. Find out how much you'll have to pay for extra charges such as valuation, legal, title search and application fees. You'll also want to figure out what penalty you'll be required to pay if you want to prepay your loan with a closed mortgage.
Prepayment options. You might want to accept higher interest rates for the chance to prepay your mortgage early. This can be a solid way to cut down on your debt if you come into an unexpected windfall of cash.
Eligibility. Make sure the mortgage you choose fits your investment strategy and is available for the type of property you're interested in buying. You'll also want to make sure you meet all eligibility requirements to qualify.
Other benefits. Look for the mortgage that makes the most sense for your personal situation. This can include searching for mortgage features that can help you maximize your tax benefits or cash flow, especially if you plan to renovate or "flip" your property.
What should I know before I apply?
Eligibility requirements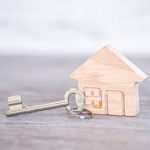 To apply for an investment property mortgage, you need to meet the following criteria:
Be at least 18 years old (and 19 in some provinces)
Be a citizen or resident of Canada
Be free from bankruptcy or other forms of unmanageable debt
Mortgage qualifications
You may need to provide a number of documents to qualify for an investment property mortgage. These can include the following:
Proof of income. You'll be required to submit documents like pay stubs and letters of employment to verify how much money you make.
Proof of down payment. You'll usually have to show that you have enough money in the bank to cover your down payments (and additional mortgage fees).
Credit report. You may need to authorize your broker or the bank to pull your credit report so that they can assess your creditworthiness.
Government-issued ID. You'll have to show proof of ID like your driver's licence or passport to start the application process.
Property documentation. You may be required to show property listings and zoning documentation for the property you want to buy.
Other financial information. You could be required to provide a list of your debts and assets so that your lender can calculate your debt ratio.
How do lenders assess your financial eligibility?
There are 3 main debt ratio calculations a lender might use to figure out if you're eligible for a mortgage, and what your investment property mortgage rates should be.
Rental offset equation. Calculates the total costs of home ownership (principal + interest + taxes + heating) plus your total outstanding debts from other sources. Subtracts the income you expect to get from renting your property out then divides this number by your gross income.
Rental addition equation. Calculates the total costs of home ownership (principal + interest + taxes + heating) plus your total outstanding debts from other sources. Divides this number by your total gross annual income plus half of your annual rental income.
Operating costs equation. Calculates the total amount of rental income you collect (with the risk of vacancy built in) and subtracts your operating costs. This number is then divided by your annual interest and income.
The calculation your lender uses can affect your eligibility for an investment property mortgage. Understanding which formula they're using can help you improve your chances of qualifying.
Benefits vs risks of investment property mortgages
There are a number of benefits and risks involved with taking out an investment property mortgage.
Benefits
Regular monthly income. If you rent your property out, you'll get a regular monthly income or at the very least you can use rental money to pay down your investment property mortgage.
Potential tax deductions. If your expenses are higher than your rental income, you can deduct your losses to reduce the amount of money you have to pay at tax time.
Tax benefits. You can also claim costs for managing your investment property on your taxes (such as property taxes, maintenance and utility bills) to get bigger tax breaks.
Capital gain. Your investment property will likely gain equity over time and you can sell it to get a lump sum of cash if the market has appreciated.
Flexible asset. You can modify your property to fit your needs. For example, it can be a long-term rental property, a short-term vacation rental or a fixer upper that you sell to get a high short-term return.
Risks
High costs. You could be stuck paying for everything from property taxes and pest inspections to legal charges and maintenance costs. These bills can rack up quickly and cost you more than expected over time.
Difficult to finance. It can be difficult to get financing for an investment property, especially if you already have a high debt load or you don't have many assets.
Higher interest rates. You'll typically pay higher rates with an investment property mortgage than you will with a personal mortgage. This is because lenders see this type of mortgage as more risky.
Challenging to manage. All sorts of complications can arise when you purchase an investment property. For example, it may be difficult to find tenants or your renovation projects could run over budget – leading to unexpected expenses.
Fluctuating cash flow. If you rely on rental income to pay off your investment property, you face the risk of falling behind during periods of tenant turnover. Make sure to build a cash buffer to ride out these periods.
What strategies can I use to make a profit on my property?
Savvy investors tend to look at multiple property strategies to maximize their wealth creation. These include the following:
Loss offsetting. If the expenses of an investment property are greater than the income it generates, you may be able to claim a tax deduction to recoup your losses. Talk with an accountant or tax professional to learn more.
Buy and hold. With this simple strategy, you purchase a property at below-market value and hold onto it with the expectation that the property will grow in value over time. This strategy usually involves buying out owners who can no longer afford their payments.
Renovate. Often called "flipping" a house, this technique involves buying a rundown property and renovating it to increase the property's overall value. This is an approach that requires hard work and money, but gives you the opportunity for bigger gains.
Passive property development. Passive property investment lets you invest in real estate without being directly involved in it. You simply put in funds to help finance construction. From there, you make automatic returns when the building is rented out.
What other loan options are available for investment properties?
In addition to a traditional mortgage, you have a few different financial paths to fund your investment property purchase.
Home equity loans. Use these loans to tap into up to 80% of your existing home's value to fund the purchase of your investment property. Learn about home equity loans.
Rent to own. In some cases, you can find properties that are 'rent to own'. During the time you're renting the property, you can save up for a down payment and bolster your creditworthiness.
Investment partners. If you're short on a cash down payment, you may be able to partner with another person to get your property. It means a split in the profits, but it could lead to you getting your initial investment property sooner.
Mortgage transfer. Less common, you can sometimes assume an existing mortgage, usually for a fee. To fully assume a mortgage at the rate the seller is paying, you'll have to check if it has an Assumption Clause. This clause makes the full amount remaining on the mortgage to be due upon transfer. Meaning you'll be stuck paying the entire amount at once, rather than taking over the same payments that the seller had.
Need a loan for other business expenses? Compare more financing options
Bottom line
An investment property can be a good investment as long as you know how to work the system. You'll also want to make sure that you're in a good financial position to take on the extra burden of managing this type of mortgage. Find out more about the risks and benefits of purchasing an investment property, and learn how to lock in the best mortgage to maximize your investment.
Frequently asked questions about investment property mortgages
More guides on Finder
Ask an Expert
You must be logged in to post a comment.