Opening up a kids bank account
Your guide to encouraging saving and financial management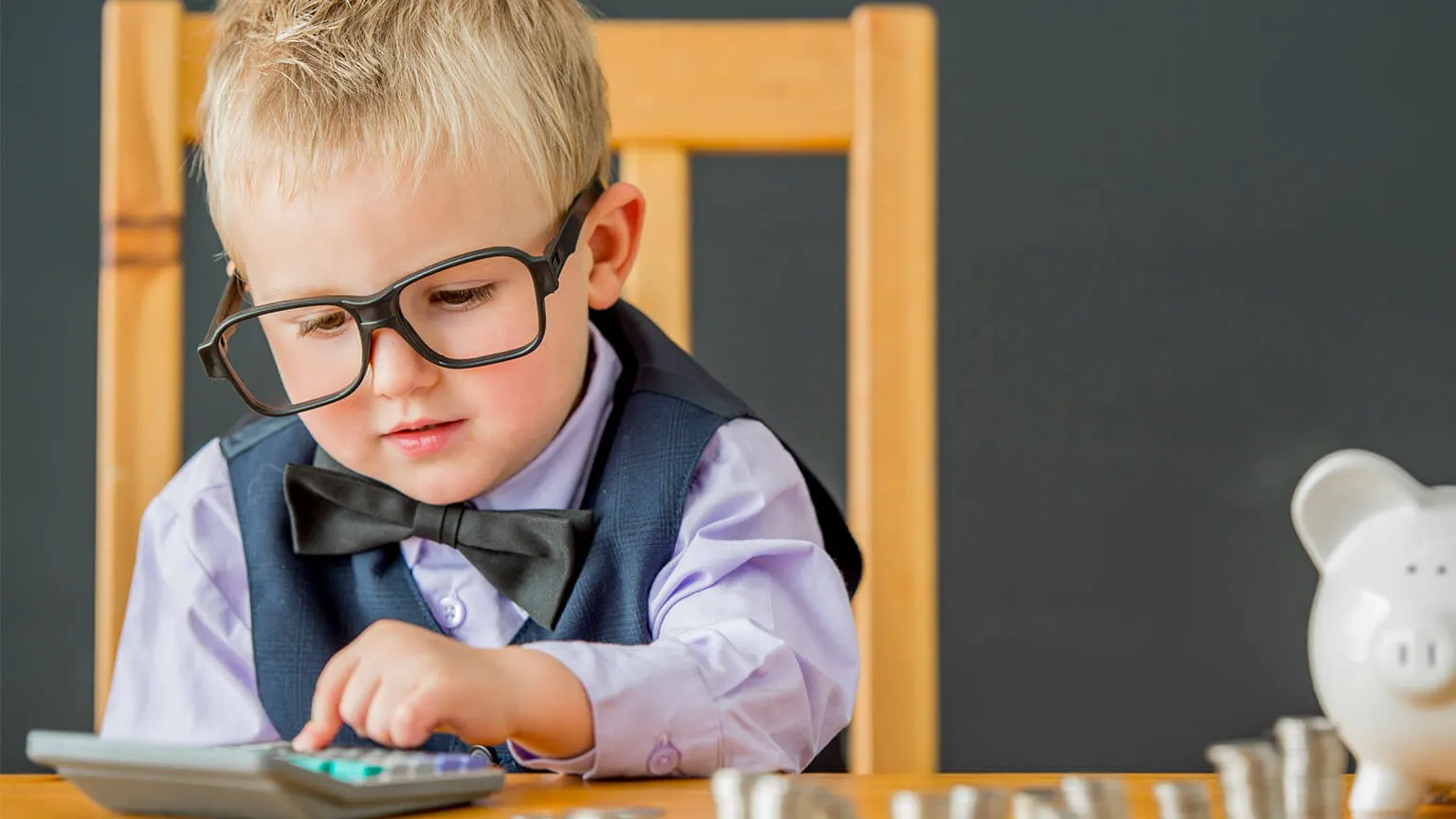 "Opening a bank account for your kids not only helps with building savings for when they're old enough to use them, but can go a long way to helping them establish good money habits that continue well into their adult life."
Opening a kids bank account is the perfect way to start your child's journey to financial success. However, it can be overwhelming trying to understand the details of whose name the account should be in, who can access the funds in the account and what happens when your child turns the age of majority in your province. Before you take your son or daughter to your local bank branch to sign up for an account, make sure you know the ins and outs of managing a children's bank account.
What is a kids bank account?
A kids bank accounts usually act both as a chequing and savings account at the same time. An interest rate is set to encourage saving and a debit card is provided for spending and transactions. One defining feature of a kids bank account is that it typically has no monthly account maintenance fees and almost all come with no opening deposit minimums. This makes opening a bank account for your child an attractive way to help them build their savings.
There are 3 general types of kids bank accounts you could open for your little one:
1. Registered Education Savings Plans (RESPs)
These types of accounts are set up to save for your child's future education. The funds from these accounts are to be used solely for educational purposes. These accounts can stay open for up to 36 years and anyone can open an account for a child. You don't need a regular bank account to open a RESP. If applicable, government educational grants can also be paid into the RESP. The number one perk of these savings accounts is that the earnings from the investment grow tax-free while it is in the RESP, but it will be taxed when the funds are withdrawn.
2. Joint chequing and saving accounts
These accounts are opened up jointly by a minor and an adult — or parent and child. They both have access to the funds in the account, and the money is owned jointly until otherwise specified. With many of these accounts, banks allow parents to put withdrawal limits on the account and track their child's spending habits to teach them responsible money habits. These accounts act as both a regular chequing account and a savings account allowing the child to spend and earn interest. Depending on the institution, the parent's and child's roles may vary. The child could be the owner of the account while the parent still has access to the statements and still retains signing authority.
3. Interest-earning savings accounts
These accounts allow kids to learn the importance of saving money and financial responsibility from an early age. Many don't have minimum opening deposits, and even more have zero monthly maintenance fees, which means your children's money will earn interest even faster.
Tax implications of opening a children's bank account
Compare kids bank accounts
Look at the popular kids savings accounts out there and compare the current interest rates and features and the conditions that apply.
Account
Interest rate
Features and conditions that apply
Tangerine Children's Savings Account
1.20% (highest offered)
Kids 16 and under. Parent or guardian must have an account with Tangerine to apply. No monthly fee or service charges. Unlimited transactions. Manage account online or through banking app.
CIBC Advantage Youth Account
0.15%
Kids 18 and under. Free SPC (student rewards program) membership. Unlimited transactions. No monthly fee. Manage account online or through banking app
Scotiabank Getting There Savings Program for Youth
0.10% on balances up to $500, and 0.05% on balances after.
Kids 18 and under. Can earn SCENE rewards. Unlimited transactions. No monthly fee. R

eceive an email, text or in app push notification through Scotia InfoAlerts when important account activity happens.

TD Youth Savings Account
0.05% on balances up to $4,999, and 0.10% on balances after.
Kids 19 and under. No monthly fee. Unlimited transactions. Automatic savings plan. Manage account online or through banking app.
RBC Leo's Young Savers Account
0.10%
Kids 13 and under. No monthly fee. Limit of 15 free debits per month.
Read up on how to compare bank accounts for your baby
Children's financial education
The government of Canada has many resources available to help teach your child about money, debt, savings and budgeting. Check out these resources here. You can also speak to your bank about programs that exist that are designed to educate and engage your child in money-related topics.
Read more on this topic
Ask an Expert
You must be logged in to post a comment.