Send money to the UAE online
Shop around for the best money transfer service for transferring funds to the UAE from Canada.
Sending money online to the United Arab Emirates (UAE) doesn't have to cost an arm and a leg. There are plenty of options to choose from when it comes to converting your dollars to dirham. Compare services in the table below to find the lowest fees and most competitive exchange rates or keep reading to access some handy tips and tricks designed to save you the big bucks.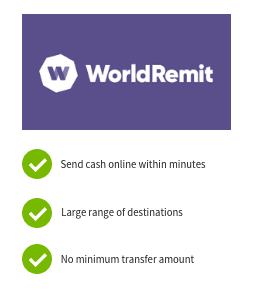 Send money to the UAE with WorldRemit

WorldRemit can help you get your money where it needs to go in minutes, with upfront exchange rates and low fees.
Use promo code FINDERCA on your first transfer and pay zero fees. T&Cs apply.
Transfers to 150+ countries
Send to bank account, cash pickup, mobile money, airtime top up
Pay with card, Interac or Apple/Android Pay
Compare services that send money to the UAE online
Disclaimer: Exchange rates change often. Confirm the total cost with the provider before transferring money.
How to send money to the UAE through an online service
If you find that a money transfer service provider is your best option for sending money to the UAE from Canada, follow these easy steps:
Sign up for an account.

Input your name, contact details, bank account details and proof of identification to start sending money overseas.
Enter transaction details.

Provide all necessary information

for your recipient, and clarify the amount being sent along with currency and destination.
Submit and track transfer. Submit your transfer once you've done a quick proofread of all your information and use the confirmation code provided to you to track the status of your payment.
Banks versus money transfer companies
There are a number of reasons to enlist your bank or a dedicated money transfer service to send money overseas. So which service should you choose to lock in the best deal? Keep scrolling to learn more about your options.
Banks. Banks tend to charge high fees and offer less-than-competitive exchange rates for sending money overseas. This is largely because they

carry out a smaller number of transfers than dedicated money transfer services, which means they inevitably need to charge a larger margin on

each transfer to keep their service profitable.
Money transfer services.

I

nternational money

transfer providers are the cream of the crop when it comes to sending money to the UAE. Since these companies need to wrestle with each other to stay on top of the market, they go out of their way to offer

lower fees and

more competitive exchange rates

to

incentivize customers to carry out more transfers. It's a win-win for everyone.
Case study: Rashid sends money to UAE
Rashid was raised in Ajman, but is studying to be an architect at the University of Toronto. Since he's managed to secure a well-paying side job at a local design firm, Rashid decides to send some money home to his parents, to help pay for his little brother's registered education savings plan. Rashid approaches his bank to find out how much it will cost to send $1,000 home every couple of months. He's less than happy with the exchange rates and fees on offer from his bank, and so he decides to compare two money transfer services, to find the best deal.
| | Money transfer company 1 | Money transfer company 2 |
| --- | --- | --- |
| Exchange rate | CAD$1 = AED 2.56 | CAD$1 = AED 2.72 |
| Cost per transfer | CAD$22 | CAD$50 |
| Time for transfer | 2 – 5 business days | 10 minutes |
| Pick up options | Bank to bank transfer | Cash pick up at an agent |
| Amount received in AED | 2,560 | 2,720 |
Rashid realizes that he will save AED 160 (around $57) on exchange rates if he selects the second money transfer option, even though he'll need to pay $28 more in fees. This means that he'll save $29 on every transfer, not to mention that he'll be able to access funds within 24 hours of payment.
Back to top
Know what to look for when comparing transfer services to the UAE
As you can see from Rashid's research, there are a number of features that you should consider to find the best deal.
Competitive exchange rates.

Compare exchange rates in the handy comparison table at the top of this page, or

ask for quotes directly from 3-4 providers to make sure you get rock-bottom prices.

Minimal fees.

Search for a company that offers low to no fees in tandem with competitive exchange rates, to find the best deal.

Various transfer methods.

Find the best option for you by selecting a transfer method that suits your needs, whether that be a bank-to-bank transfer,

cash pick-up or mobile top-up.

Fast transfer times.

Figure out your timeline before selecting a service to figure out if you need to send money in a matter of minutes or can stand to wait a few days.

Reliable customer service. Lock in a money transfer company that promises top-notch customer service, with in-person, phone and live chat support.Back to top
What are my options for sending money to the UAE?
When it comes to sending money to the UAE, you can lock in the best deal by comparing a number of different services.
Bank. Get in touch with your bank to figure out if they are both willing and able to transfer dirham to the UAE. If they can't organize a bank-to-bank transfer, they may be able to cut an international money draft

which you can then send by snail mail.

Cash transfer providers.

Book your next transfer with a provider like Western Union

or

MoneyGram if you need to send money overseas in as little as 10 minutes.
Online money transfer companies. Register with a dedicated money transfer service like TorFX or TransferWise to

find the best deal.
Back to top
How can I send an emergency cash transfer to the UAE?
If you find yourself in a bit of a pinch, and need to send money to the UAE in a matter of minutes, a cash transfer service is likely your safest bet. These companies tend to cost more than a dedicated money transfer service, but they can be a real lifesaver in case of an emergency.
Western Union.

Send cash to cash pick-up locations across 3 cities in the UAE.
MoneyGram.

Organize a transfer to a MoneyGram location in one of 11 cities.
WorldRemit.

Cash is available to collect instantly from branches of Xpress Money Network and Horizon Exchange.
Back to top
What are some tips for picking up cash in the UAE?
If you have the UAE on your travel itinerary in the near future , the Government of Canada recommends that you exercise a high degree of caution (as of 20 July 2018) when visiting the country. The crime rate is low and violence is rare but petty crime, such as purse snatching and pickpocketing, does occur. For this reason, it pays to be cautious and follow these tips when picking up cash:
Enlist a friend to join you for cash pick-up during daylight hours

Phone ahead to confirm opening hours of the cash pick-up agent
Deposit the money into your bank account or a safe deposit box as soon as possible
You may also be interested in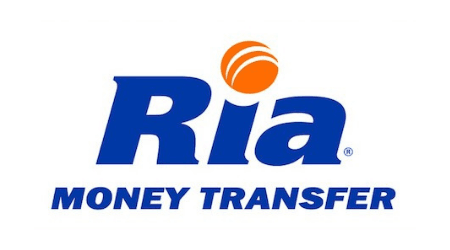 With 240,000+ locations in 130 countries, Ria is the third-largest provider of international money transfers in the world. It offers great exchange rates, minimal fees and fast, secure transactions when you need to send funds overseas. Read more…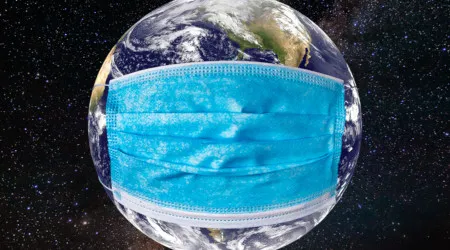 Learn about how COVID-19 may affect the ways you transfer cash around the world. Read more…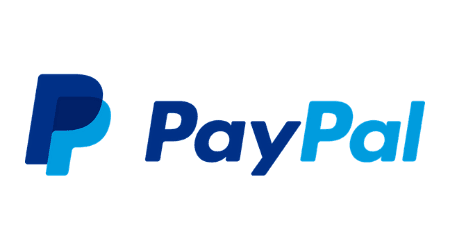 Learn about the pros and cons of using PayPal to convert your online seller profits into Canadian dollars in this detailed review. Read more…
Read more on this topic
Ask an Expert
You must be logged in to post a comment.