How to send money to Taiwan
How to send a fast, secure and affordable money transfer to Taiwan from Canada.
There are many options when sending money to Taiwan, but this guide can help you choose which one is best for you. In short, a money transfer to Taiwan looks like this:
Compare the rates, fees and features of transfer companies.
Pick the best one for you and sign up for an account.
Wait to be verified.
Set up your transfer and confirm.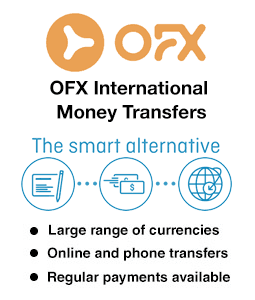 Send money to Taiwan with OFX
Exclusive offer: OFX is currently offering exclusive exchange rates to Finder readers.
$0 transfer fees. Send fee-free transfers to a large selection of countries worldwide.
Transfers in 50+ currencies. OFX supports major, minor and exotic currencies.
Flexible options. Choose from forward contracts to scheduled transfers for convenience and flexibility.
Compare Money Transfer Companies Below
Disclaimer: Exchange rates change often. Confirm the total cost with the provider before transferring money.
Banks versus money transfer companies
The first question most people ask themselves when looking to send money Taiwan is whether they should use their bank or a dedicated money transfer service.
Banks.

Many Canadians assume that their bank is the easiest and most affordable option to send money overseas. This is a common misconception that can cost you a bucket load of money in the long term. How come? Banks offer some of the least competitive exchange rates on the market, and will often charge much higher fees than a dedicated money transfer service.
Money transfer service.

I

nternational money transfer providers are often underestimated, since they happen to be experts at moving funds overseas. They typically offer much more competitive exchange rates and fees on transfers, in addition to providing a secure platform and top notch customer service.
Case study - Banks versus money transfer companies
When David discovers that he's been granted a visa to work with a prominent design firm in Montreal, his first concern is for his younger brother, who is still finishing school in Taiwan. David wants to pay for his brother's tuition and living expenses while he's overseas, and anticipates that he'll need to send around $1,000 home per month to cover the costs. He wants to do some research to make sure that he can find a convenient and affordable way to send money back to Taiwan. He starts by comparing his bank in Canada with a reputable money transfer service, to find the best deal.
Bank
Money Transfer Service

Exchange rates

CAD$1 = NT$22.5


CAD$1 = NT$23.2


Transfer fees

Amount received (for $1,000)

Transfer speed

2 – 5 days

1 – 2 days

Options available

Bank-to-bank transfer

Bank-to-bank tranfer
or cash pick-up
David discovers that he can send an additional NT$700 (approximately $30) in the exchange rate with the money transfer option, with an additional $11 in fees. If David sends money every month, this amounts to almost $492 over the course of one year.
How do I compare transfer companies when transferring money to Taiwan?
David learns a lot from doing his quick comparison between money transfer services. He recommends looking for the following features if you're in the market to get the best deal.
Competitive exchange rates.

Look for a company that regularly beats out the bank and comes as close to the mid-market rate as possible (which is the rate that populates when you search "CAD to NT$ exchange rates" on Google).
Minimal fees.

Find the lowest fees by comparing 3 – 4 services using a site like Finder Canada (just click on your preferred provider in the comparison table at the top of the page) or by individually comparing quotes from reputable brands.

Various transfer methods. Many companies offer various transfer methods, including

cash pickups, bank-to-bank transfers and even mobile wallet top-ups. Settle on a service that best suits the needs of you and your recipient.

Bonus features.

Some companies offer flexible features such as forward contracts and limit orders which allow you to book a lower exchange rate in advance of your transfer. Ask about bonus features that could save you the big bucks.
Fast transfer times.

If you need to send money in a matter of minutes look for a service that offers cash pickups; if you have a more flexible timeline search for a

dedicated money transfer service like

TransferWise

or

World First to save money on exchange rates and fees.

Reliable customer service. Make sure you can easily access a 24/7 customer support team if you have questions about your transfer.
How do I send money to Taiwan from Canada?
You can classify your options of service providers into three basic categories including:
Banks. Several banks in Canada will let you carry out fund transfers to Taiwanese bank accounts. However, these transfers tend to attract fees that can vary considerably from one bank to the next. You can also consider sending a bank-issued cheque or money order via mail, but keep in mind this is the slowest way to send money overseas.
Money and cash transfer options.

Money transfer providers like OFX and TransferWise can offer convenient and affordable bank-to-bank transfers to Taiwan.

Cash transfer providers like Western Union and MoneyGram will allow you to send money to cash pickup centres across Taiwan in a matter of minutes.
Peer-to-peer transfer options. Using the services of PayPal is another option, provided both you and your recipient have PayPal accounts. There is no fee involved in opening a PayPal account, and the process takes very little time. You should keep in mind that PayPal transfers take a few days to reach your recipients bank account, even though the transaction can be sent and accepted right away.
Emergency cash transfers in Taiwan
If you find yourself in an emergency situation overseas and you need to access funds ASAP, consider the following options to get your hands on some fast cash.
Money transfer. Ask a friend or family member to send you some money using the services of a cash transfer company. If this is possible, identify a suitable cash pickup centre in Taiwan before organizing the money transfer.
Credit card cash advance. If you have an existing American Express, Visa or MasterCard, you can think about getting an emergency cash advance. If you qualify, you can collect cash by visiting a local participating financial institution.
Travel insurance. With the right kind of travel insurance, you can get access to funds to help with a host of emergency situations such as lost and misplaced baggage, unexpected medical expenses, flight delays and cancellations. You will likely need a police report to help you receive the money in a timely manner.
Emergency cash transfers to Taiwan
In an emergency, cash pick-up options like MoneyGram and Western Union can be a real lifesaver. These services are designed to send your money to one of their hundreds of thousands of agent locations across the world in as little as 10 minutes. That being said, If you have a flexible timeline, it can pay to look at companies like TransferWise or TorFX to complete your transaction.
TIPS FOR PICKING UP CASH
The Government of Canada recommends that Canadian visitors to Taiwan exercise a normal degree of caution (as of 26 August 2018). Crime rates are relatively low, but petty crime such as pickpocketing and purse snatching does occur, primarily on public transportation, and in airports, main tourist shopping areas, hotel lobbies and crowded streets. If you do need to collect cash, look for an agent location in a safe neighborhood and call ahead to make sure they'll have cash on hand. Visit during daylight hours in the company of a good friend and return to your hotel to stow your cash in a safe place as quickly as possible.
You can check out the steps below on how to send money to a bank account or a cash pickup centre using a dedicated money transfer service.
To a bank account. You'll need to provide your recipient's name and bank account details. If you're sending money through a service provider other than your own bank, you'll have to provide details of your bank account, debit card or credit card. You should get a reference number upon initiating the transaction, which you can use to track the progress of the transfer.
To a cash pickup centre. Provide the recipient's name and the desired cash pickup centre location. If you're not paying with cash, you'll need to provide your bank account, debit card or credit card details. When you initiate the transfer, you should receive a reference number which your recipient will need to collect the transferred money.
You may also be interested in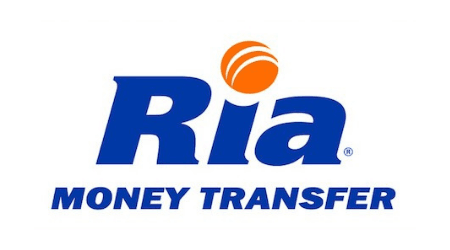 With 240,000+ locations in 130 countries, Ria is the third-largest provider of international money transfers in the world. It offers great exchange rates, minimal fees and fast, secure transactions when you need to send funds overseas. Read more…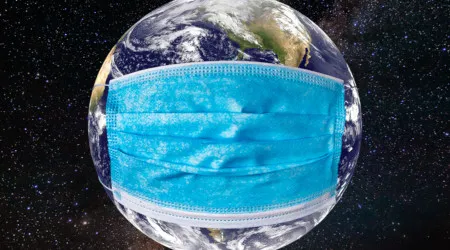 Learn about how COVID-19 may affect the ways you transfer cash around the world. Read more…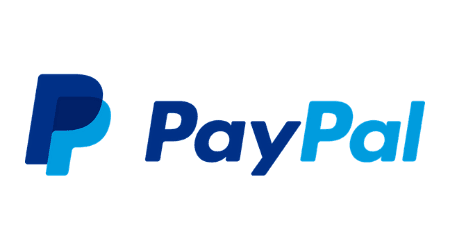 Learn about the pros and cons of using PayPal to convert your online seller profits into Canadian dollars in this detailed review. Read more…
Read more on this topic
Ask an Expert
You must be logged in to post a comment.