Send money to Portugal
Here's how to send a quick, affordable and secure money transfer to Portugal.
More than 425,000 people with Portuguese ancestry live in Canada with thousands of Canadians traveling to Portugal each year. Canada and Portugal also enjoy strong diplomatic and trade relations, which means there are plenty of reasons why you might want to send a personal money transfer from Canada to Portugal or vice versa. Whether you're sending money to family, buying goods from an overseas seller or transferring funds to pay for your property in Portugal, check out our handy money transfer guide to find the best deal.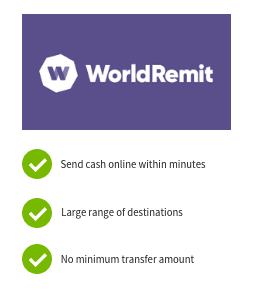 WorldRemit International Money Transfers

WorldRemit can help you get your money where it needs to go in minutes, with upfront exchange rates and low fees.
Use promo code FINDERCA on your first transfer and pay zero fees. T&Cs apply.
Transfers to 150+ countries
Send to bank account, cash pickup, mobile money, airtime top up
Pay with card, Interac or Apple/Android Pay
Compare money transfer services below
Disclaimer: Exchange rates change often. Confirm the total cost with the provider before transferring money.
Banks versus money transfer companies
If you need to send money from Canada to Portugal, you might consider using either your bank or a money transfer service.
Banks. Canadian banks often offer poor exchange rates to their customers and charge high transfer fees for each transaction. In other words, a significantly smaller amount of money will arrive in your recipient's bank account when you send a wire transfer with your bank.

The good news is that there are much more affordable options on the market today.

Money transfer services. Dedicated money transfer companies offer better exchange rates and lower transfer fees than the big banks. In some cases, companies will even waive their transfer fees completely when you send a large amount, so they can offer you a much better deal when you need to send money to Portugal.
Case study: Cristiano sends money to Portugal
Cristiano is living and working in Nova Scotia after meeting a Canadian girl while travelling through Europe. However, he wants to send some of the money he has earned back home to his parents in Lisbon as a gift for their retirement. He decides to compare the services of his Canadian bank with those of a money transfer company to see which provider can offer him the better deal.
| | Bank | Money transfer company |
| --- | --- | --- |
| Exchange rate | $1 CAD = EUR 0.64 | $1 CAD = EUR 0.66 |
| Transfer fee | $25 | $4 |
| Transfer method | Bank account transfer | Online transfer |
| Processing time | Three to five days | One to three days |
| Amount received (in EUR) | €640 | €660 |
Cristiano can save $21 in transfer fees if he uses a money transfer company instead of his bank and his parents will also receive almost €20 extra (around $30). Furthermore, they will also receive the money slightly faster than they would if Cristiano had used his bank to send the funds.
How do I compare transfer companies when transferring and receiving money via Portugal?
You'll need to consider the following factors when comparing money transfer companies:
Exchange rates. The better the exchange rate you can secure, the more money will arrive in your recipient's pocket. Shop around for a company that consistently offers great exchange rates in combination with low fees.
Transfer fees. Consider how much it will cost you to send a transfer. Fees can vary substantially from one provider to the next, and some companies will even allow you to avoid their fees completely if you transfer a large amount of money at once.
Transfer methods. Banks typically offer only bank-to-bank wire services while money transfer services are more diverse, allowing you to package money onto phone wallets and pick up cash from service locations.
Transfer time. Make sure you look at how long it will take for the funds you send to make it to your recipient. If a company claims to offer super-fast transfers, you might have to be prepared to pay extra for this service.
Transfer options. While some companies only offer one-off transfers, others offer flexible options such as limit orders and forward contracts to help you get the exchange rate you want for your transaction. Some money transfer providers will also offer the convenience of scheduling regular payments in advance.
Customer service. Check to see what customer service options are available so that if you ever need help, you can access it quickly and easily. Some companies will offer web chat, online help, email, phone and in-person assistance.
How do I send money to Portugal from Canada?
Online money transfer companies. Online money transfer companies can help you send convenient and affordable money transfers from Canada to Portugal. TransferWise, WorldRemit and TorFX are three examples of these types of companies.
Cash pick-up transfer companies. If you want to send funds to Portugal and allow your recipient to collect cash from an agent location, companies like Western Union and MoneyGram are a safe bet.
PayPal. PayPal's international money transfer service makes it affordable to send smaller amounts of money to Portugal and other locations around the world.
Bank transfers. Any major Canadian bank can help you send funds to Portugal, but banks often charge higher fees and offer lower exchange rates compared to specialist online transfer providers.
International cheques. International guaranteed cheques can be obtained from your bank and sent overseas, but this transfer method is time consuming and costly.
Emergency cash transfers in Portugal
In the event of an emergency, you can search for a cash pick-up option like Western Union or MoneyGram to complete transactions. Each company offers hundreds of thousands of agent locations around the globe and makes sending money easy and fast from Canada to Portugal. While these services are designed to allow you to send money overseas in a matter of minutes, it's important to remember that higher transaction fees and exchange rates often apply. Make sure your recipient takes along photo ID and a transaction reference number when they go to collect the cash. It's also recommended that they call ahead to confirm the locations address and hours of operation.
Tips for picking up cash
Although Portugal is classified as a safe country to visit by the Government of Canada, you should still exercise the following simple safety precautions when picking up cash:
Take a friend along to provide extra security
Don't display your cash in public
Avoid travelling through any high-crime areas
Don't carry large sums of money around
Deposit the funds into your bank account or a safe place as soon as possible
What are the steps to send money to Portugal?
While the exact process for sending money from Canada to Portugal will vary depending on the transfer service provider you choose, you will generally need to:
Set up an account. You can often do this online and you may need to provide your name, address, proof of ID and bank account details.
Enter details about your transaction. You'll need to provide details about the amount of money you wish to send, in which currency and where it will be going.
Provide your recipient's details. Provide cash pick-up or bank account details for your recipient, including their full name.
Pay for your transfer. Submit your transfer and pay for the transaction. In some cases, you may need to pass on a reference number to your recipient.
You may also be interested in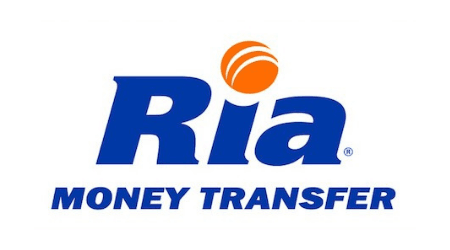 With 240,000+ locations in 130 countries, Ria is the third-largest provider of international money transfers in the world. It offers great exchange rates, minimal fees and fast, secure transactions when you need to send funds overseas. Read more…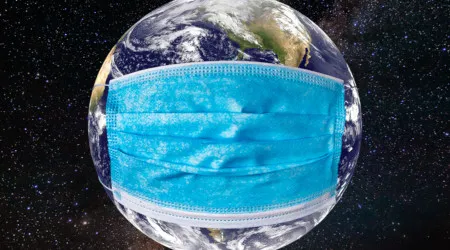 Learn about how COVID-19 may affect the ways you transfer cash around the world. Read more…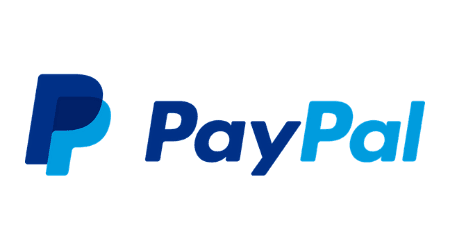 Learn about the pros and cons of using PayPal to convert your online seller profits into Canadian dollars in this detailed review. Read more…
Read more on this topic
Ask an Expert
You must be logged in to post a comment.