How to send money to Norway
The safest and most cost-effective ways of sending money to friends and family in Norway from Canada.
If you need to send money to Norway, for travel or remittances, but aren't entirely sure how to get started, then you're in luck. We've developed this handy guide to help you compare services, and find the best deal for you.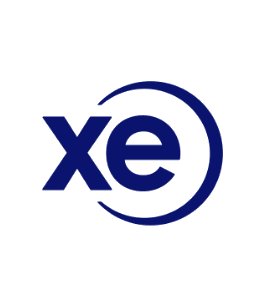 International Money Transfer Offer
XE specializes in a wide range of foreign currency solutions and offers an affordable option when you need to send money overseas.
Send money to 170+ countries
Competitive exchange rates that are often better than banks
Transfer up to $500,000 online
See exchange rates in real-time
Find the best deal when transferring money to Norway using the table below
Disclaimer: Exchange rates change often. Confirm the total cost with the provider before transferring money.
Compare banks and money transfer services
Most banks in Canada would be more than happy to help you transfer money to Norway, but this doesn't mean they're the best option. In comparison to dedicated money transfer services, banks don't necessarily offer the best exchange rates. How so? For one, they usually charge higher exchange rates and fees which can end up costing you more. Also, the transfer time is much slower, meaning you end up paying more for a less efficient service.
For these reasons, many Canadians opt to send international transfers with a dedicated online service, specialized in currency exchange. Since these companies deal with a significant volume of transfers each day, they often out-compete the banks when it comes to setting exchange rates and fees.
Case Study: Henry sends money to Norway
Henry works in Ottawa as a real estate agent, and has just discovered that the aunt and uncle he was very close to as a boy have purchased a house in Oslo, the capital of Norway. As a housewarming present, Henry decides to send them $1,000. Henry has a sneaking suspicion that his bank will charge him through the nose on both exchange rates and fees if he chooses to complete his transaction with them, so he takes a few minutes to look at a dedicated money transfer service in comparison to make sure he's getting the best deal. (Sample exchange rates in the spring of 2018.)
| | Bank | Money Transfer Service |
| --- | --- | --- |
| Exchange rate | CAD$1 = NOK5.40 | CAD$1 = NOK5.70 |
| Transfer fee | $25 | $4 |
| Transfer time | 2-5 days | 24-48 hours |
| Transfer options | Bank account transfer | Bank account transfer |
| Amount received | NOK5,400 | NOK5,700 |
If Henry decides to run with the money transfer service over his bank, he will save NOK300 (around $51) on exchange rates, along with an additional $21 in fees.
Back to top
How do I compare companies if you want to send money to Norway?
Henry learned a great deal from conducting his quick comparison as outlined above, and would recommend that you look for the following features before deciding which service to settle on:
Exchange rates. Exchange rates have a significant influence on how much you end up paying out of pocket to send a transfer overseas. Make sure you shop around to find the most competitive margin.
Fees and charges. Certain companies charge low to no fees, while others fail to remain competitive. Compare 3 – 4 services to find the lowest rates, but make sure the exchange rates are also up to snuff.
Transfer methods. Banks typically deal in bank-to-bank transfers, while online transfer services can sometimes organize cash pick-ups, or even mobile wallet transfers. Figure out what works best for you and your recipient.
Speed of transfers. Cash pick-up options are often a safe bet if you need money in an emergency while bank-to-bank transfers can take several days to process. Make sure to keep your timeline in mine when deciding on a service.
Customer service. Reputation means a lot when it comes to choosing a provider to carry out your money transfer. Find a company with top-rated customer service, which should include both

telephone and live chat options.
Back to top
| | | | |
| --- | --- | --- | --- |
| Money Transfer Service | Transfer Fee (CAD) | Exchange Rate Markup | Total in NOK minus fees (from $1000) |
| TransferWise | $10 | $5.8925 | 5,833 |
| Canadian Forex | $15 | $5.8592 | 5,771 |
| XE Money Transfer | $0 | $5.8901 | 5,890 |
| WorldFirst | $10 | $5.8910 | 5,832 |
Rates as of 16 March 2018
Emergency cash transfers to Norway
If you find yourself in a situation where you need to transfer funds urgently, particularly in the case of an emergency, than you should look into a dedicated cash pick-up service like Western Union or MoneyGram. When you make a transfer with one of these services, you get a much faster turnaround time (typically less than 10 minutes), the only catch being that you will likely need to pay more for speeding up the clock. Pro tip: make sure your recipient is within the proximity of a cash pick-up location prior to sending your transfer.
Western Union
MoneyGram
Back to top
Tips for picking up cash in Norway
If you do plan to visit Norway, the Government of Canada recommends that you exercise a normal degree of caution (as of 16 March 2018). Petty crime – including pickpo-cketing and purse snatching – are more common in the summer tourist season, from May to September. If you need to collect cash, pick it up during daylight hours, preferably with a friend, and do your best to be aware of your surroundings at all times.
Back to top
Ask an Expert
You must be logged in to post a comment.