Send money to Morocco
Find a quick, affordable service to make a money transfer to Morocco.
So you're looking to send money overseas to Morocco, but aren't entirely sure where to start? Have no fear – the solution is here. Use this handy guide to make quick comparisons between available services, to make sure that you come out on top every time.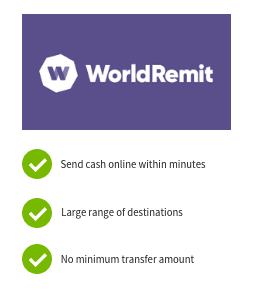 WorldRemit International Money Transfers

WorldRemit can help you get your money where it needs to go in minutes, with upfront exchange rates and low fees.
Use promo code FINDERCA on your first transfer and pay zero fees. T&Cs apply.
Transfers to 150+ countries
Send to bank account, cash pickup, mobile money, airtime top up
Pay with card, Interac or Apple/Android Pay
Compare Money Transfer Services
Disclaimer: Exchange rates change often. Confirm the total cost with the provider before transferring money.
Banks vs money transfer services
Depending on your financial institution, you may be able to send funds to Morocco, but that doesn't mean that your bank should be your go-to. Why not? Banks don't necessarily perform transfers at the best rates for you. Not only do they often have unattractive exchange rates but they're also known to charge high fees. For this reason, many Canadians are more prone to opt for online transfer services. Specializing in trading large amounts of currency on a daily basis, these services have a bit more wiggle-room when it comes to offering competitive exchange rates, with lower fees than the bank.
Case Study: Peter Sends Money to Morocco
Peter needs to send $1,000 to his younger brother Matthew, who is on holiday in Morocco. On a trek through the Atlas Mountains, Matthew misplaced his wallet and needs some fast cash to hold him over until he returns home. Peter has a feeling that his bank will overcharge on exchange rates, not to mention take several days to complete the transfer, so he takes a few minutes to compare two well-known cash pickup transfer companies to find a more suitable deal.

| | | |
| --- | --- | --- |
| | Money Transfer Service 1 | Money Transfer Service 2 |
| Exchange rate | CAD$1 = MAD 7.0 | CAD$1 = MAD 6.5 |
| Transfer fee | $50 | $5 |
| Amount received | MAD 7,000 | MAD 6,500 |
| Transfer time | Instant cash transfer | Instant cash transfer |
| Transfer options | Online | Online or at branch |
Rates are indicative and subject to change. Major banking institutions may not let you transfer to a Moroccan account. You'll need to check with your lending institution to see if they allow you to do this.
The first service has a much lower fee than the second service, but the second service offers a savings of MAD 500 (around $68). This means that Peter should choose the second service if he wants to save as much as $13.
How do I compare companies if I want to send money to Morocco?
Peter's experience demonstrates that you can save a lot of money by comparing your money transfer options. But which features should you consider before you decide on the right service for you?
Exchange rates and fees.

Even a small difference in rates can measure up to big savings when you add up the total cost of a transfer.

Fees vary by company, with some in the double digits and others hitting the bottom line at zero.
Transfer methods. Some companies offer online services while others deal over the phone or in a dedicated branch.
Speed of transfers. For emergency transfers, look for a company that offers the fastest possible turnaround times.
Pick-up methods. Some transfer services send money direct to your bank account while others expect cash pick-up in person.
Customer service.

Search for a company that has an excellent reputation for customer service, with both telephone and live chat support options available.
What currency is used in Morocco?
The official currency of Morocco is the dirham, which is a closed currency, meaning you can't buy or sell it outside of the country. You'll often find prices quoted in euros instead of dirhams, and you may be able to use other foreign currencies (most notably the euro, US dollar and UK pound) to pay for goods and services when you're there. Naturally, this is up to the individual shop or restaurant, so double check before committing to purchase. Some of the providers that allow you to send money from Canada to Morocco include WorldRemit, Western Union and MoneyGram. You can also consult directly with your bank for more information about their transfer process.
How do I send money to Morocco from Canada?
If you're looking to send money to Morocco, check out some of the service providers below to get the quick low-down on some of the money transfer service options available to you.
TransferWise. F

ees fluctuate based on how much you are sending and whether you're paying with debit or credit. Exchange rates are set around the mid-market rate as of 03 February 2018. Transfers are normally completed in 1-5 business days.

CanadianForex. Canadian Forex

has no transfer fees on transactions above $10,000 and only $15 for transactions below. Canadian Forex does not use mid-market rates, but rather trades at the OFX customer rate. Transfers are normally completed within two business days.

TorFX.

Transfer fees vary based on amount sent (ie. $1000 = $13.99 fee). Exchange rates are lower than the mid-market rate.

Currency Solutions.

No transfer fees and competitive exchange rates (typically less than 1% margin) based on the amount sent.
Emergency cash transfers to Morocco
There are some situations where you may need to transfer funds urgently. When you make an emergency transfer, you will likely need to pay higher fees, with less competitive exchange rates, in return for a quick turnaround time. Make sure your recipient is near to a cash pick-up location like an agent location for Western Union, Moneygram or WorldRemit.
Cash pickup locations in Morocco
WorldRemit
Pick up at any branch of Banque Populaire, Wafacash, CanalM, and UAE Exchange.
Western Union
MoneyGram
Pick up at any branch of Banque Populaire, Wafacash, Al Barid Bank and Credit du Maroc.
Tips for picking up cash
If you do plan to visit Morocco, the Government of Canada recommends that you exercise a high degree of caution (as of 04 February 2018). Petty crimes – notably pick-pocketing, purse-snatching (sometimes by motorcyclists), scams and other thefts – take place most frequently in medinas, market areas and parks as well as on beaches. Be wary of your surroundings at all times, but even more so if you have a large amount of cash on your person. If you do need to collect cash, look for an agent location in a safe neighborhood and call ahead to make sure they'll have cash on hand. Visit during daylight hours in the company of a good friend and return to your hotel to stow your cash in a safe place as quickly as possible.
If you want to send money to a Moroccan bank account, you may need the following information:
Name.

You will need to know the exact name on the recipient's identification. Check the paperwork given to you before leaving the location to make sure that the agent has also spelled it right.
Transfer number.

At the conclusion of your transaction you will be given a transfer number. The recipient will need to know this number in order to pick up the money.
Amount.

The recipient will be asked for the amount sent along with your name and possibly your contact information. Make sure that they have this information before attempting pickup.
Security question.

In some cases you can arrange for a security question to be answered by the recipient as further proof of identification.
Some providers require that you open an account with them prior to making transactions. To do this, you may need to provide your personal details and verify a linked bank account. The international money transfer provider will advise you of the requirements prior to receiving a quote to send money to Morocco.
Background for Morocco
A North African country bordered by the Atlantic Ocean and Mediterranean Sea, Morocco is renowned for its centuries-old cities, sweeping deserts and epic mountain peaks. Whether you're relaxing on a panoramic terrace, camel trekking through the sand dunes or sipping a hot mint tea in one of the many colorful street cafes, Morocco has something to offer for travellers and locals alike. While many Canadians travel to Morocco for its unique blend of Berber, Arabian and European cultural influences, there are also over 21,000 Canadians who indicate Moroccan descent, with recent statistics showing around 75% living in Montreal. This travel between countries facilitates a near constant exchange of money, from Canadian dollars to the Moroccan dirham and vice-versa.
Send money to Morocco quickly, easily and cheaply by comparing international money transfer companies. If you need more information about how to send money to Morocco, get in touch with us by asking a question using the form below.
You may also be interested in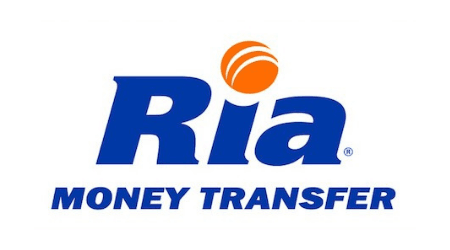 With 240,000+ locations in 130 countries, Ria is the third-largest provider of international money transfers in the world. It offers great exchange rates, minimal fees and fast, secure transactions when you need to send funds overseas. Read more…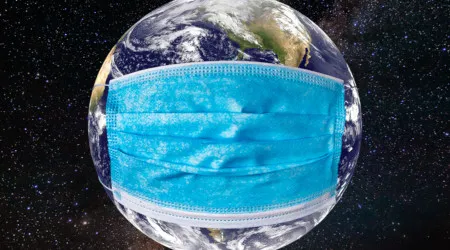 Learn about how COVID-19 may affect the ways you transfer cash around the world. Read more…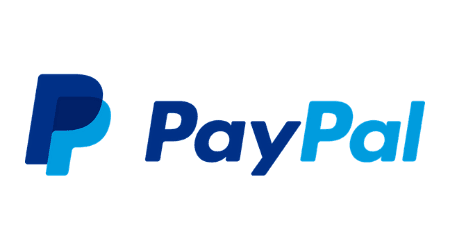 Learn about the pros and cons of using PayPal to convert your online seller profits into Canadian dollars in this detailed review. Read more…
Read more on this topic
Ask an Expert
You must be logged in to post a comment.