Send money to Italy
Learn how to send money to Italy with an international money transfer service.
Online money transfer services can help send money from Canada to Italy at a better rate than what you'll often find at your bank. Compare services to send money to Italy to lock in the best deal.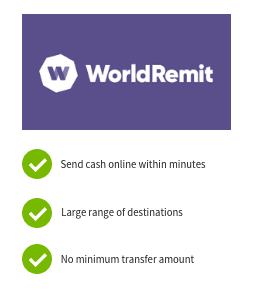 Send money to Italy with WorldRemit

WorldRemit can help you get your money where it needs to go in minutes, with upfront exchange rates and low fees.
Use promo code FINDERCA on your first transfer and pay zero fees. T&Cs apply.
Transfers to 150+ countries
Send to bank account, cash pickup, mobile money, airtime top up
Pay with card, Interac or Apple/Android Pay
Compare international money transfers to Italy
Use our comparison calculator to assess transfer fees, exchange rates and other details for sending funds to Italy with our money transfer partners.
Disclaimer: Exchange rates change often. Confirm the total cost with the provider before transferring money.
How do international money transfers work?
An international money transfer allows you to send money to a recipient overseas. Generally, a transfer involves you providing funds to a bank or an independent transfer provider, which then sends the money to your recipient in another country — in this case, Italy. This can be done in person, over the phone, through a mobile app or online. You can use cash, a credit or debit card, or transfer funds from your bank account, which will then either be deposited into your recipient's bank account or mobile wallet, or made available as cash for them to pick up at a location in their country.
Banks versus money transfer companies
You might think the best place to go when you need to send an international money transfer is to your bank. It's important to note that while your bank can certainly help you send money to Italy, they won't be the most affordable option. High fees and sub-par exchange rates are hallmarks of international transfers through banks, so it can really pay to do your homework to find a more cost-effective solution.
Specialist money transfer companies are often the best place to start. Companies like OFX and WorldRemit offer secure and affordable transfers to Italy and around the world. Their fees and exchange rates almost always beat the bank and transfers can be organized from the comfort of your own home through a secure online payment platform.
Antonio Sends Money to Italy
Antonio has recently moved to Canada to work as an articling student with a prominent law firm in Toronto. Since he's making decent money, he decides to send a $1,000 to his sister back home in Florence for her 30th birthday. Antonio pays a visit to his bank, but is less than impressed with their $50 transfer fee and dismal exchange rates. He decides to compare two reputable money transfer companies to find a more affordable solution.
Money Transfer Service 1
Money Transfer Service 2
Exchange rates
CAD$1 = EUR 0.65

CAD$1 = EUR 0.63

Transfer fees

$14

$25

Amount received (for $1,000)
EUR 650

EUR 630

Transfer speed
2 – 5 days
1 – 2 days
Options available
Bank-to-bank transfer
Bank-to-bank tranfer
or cash pick-up
Antonio is relieved to discover that he can save EUR 20 (approximately $30) in the exchange rate with the money transfer option, with an additional $11 in fees.
How to compare transfer companies when transferring money to Italy
By comparing a few elements of your transfer, you can ensure that you get the cheapest deal that best suits your unique needs.
Exchange rates.

Start by searching for exchange rates that are as close as possible to the mid-market rate (which is the rate that comes up when you search "CAD to EUR exchange rates" on Google).

Transfer fees. Find out whether the provider charges a flat fee or a percentage of your transfer. Compare 3 – 4 services to figure out which company offers the best transfer fees in combination with the most competitive exchange rates.
Payment options. Pick a service that will allow you to use the payment method of your choice, whether that be paying online with a credit card or paying in-person at an agent location.
Transfer options. Make sure that the service you choose has different options for transferring funds, including cash pickups, bank-to-bank transfers and even mobile wallet top-ups, depending on how you want to send money overseas.
Transfer speeds. Choose a service like Western Union or MoneyGram to facilitate a cash pickup in minutes if you need to get money to Italy as quickly as possible. If you have a more flexible timeline, you can lock in better rates and fees by using a money transfer service like XE Money Transfer and TorFX.
Flexible transfer options. Ask whether you can schedule payments ahead of time or protect your transfer against market fluctuations with a limit order or forward contract.
Customer support. Some companies set the bar high when it comes to customer service, so find a service that boasts a solid reputation to make sure that your transfer ends up in the right place at the right time, no questions asked.
Foreign exchange rates explained
The exchange rate determines how much one country's currency is worth in another currency. For example, as of January 2018, one Canadian dollar is worth approximately 0.67 Euros, meaning that the Euro is a stronger currency than the Canadian dollar. The Euro's exchange rate is flexible, which means it can change from moment to moment. Factors that influence the exchange rate include interest rates, economic stability and inflation.
Currency exchange rate for Italy
Back to top
How to send money to Italy from Canada
Bank transfers. A transfer from your bank account to an Italian bank account is a secure option but will typically cost you more.
Online money transfer providers. Send money all around the world and enjoy cost-effective transfers when you use a specialist online transfer company.
Money transfer companies with cash pickup options. MoneyGram and Western Union offer convenient cash pickups at hundreds of agent locations across Italy.
PayPal. PayPal allows its customers to use their accounts to send international money transfers.
International bank drafts.

Arrange an

international money draft

with your bank, which can then be sent through the mail (for those of us who aren't so tech-savvy!)
What are the steps to send money to Italy?
While every money transfer service will likely have a slightly different process for registration, you will often need to follow a few basic steps.
Sign up for an account. It takes only a few minutes to sign up for a free account. You will likely need to input your personal details, including contact information, proof of ID and bank account details.
Enter your transaction details. Once you're signed up for an account, you can send money to your recipient by entering the amount and currency you wish to send, along with your recipient's personal and banking information.
Finalize the transaction. Once you've submitted your transfer request, you will typically receive an online tracking number via e-mail that you can enter into an online platform to monitor the status of your funds.
Back to top
---
Same-day cash transfers in Italy
There are certain circumstances where you may need to send a transfer urgently, for example, if your son or daughter is traveling through Italy and has their wallet stolen. When this happens, there are companies designed to deliver funds to your recipient in a matter of minutes. The only catch is that you'll typically need to pay extra for the privilege. Higher fees and lower exchange rates may apply, so check the fine print to determine the total cost of your transfer before you sign on the dotted line.
Tips for picking up cash
According to the Government of Canada, Italy is a safe travel destination (as of 14 August 2018). Petty crime such as pickpocketing and purse snatching occur at tourist sites, on public transportation and at major airports and railway stations. If possible, avoid carrying handbags because motorcyclists frequently grab bags and other personal belongings from pedestrians. If you do need to pick up cash, visit a reputable agent location during daylight hours, preferably in the company of a trusted friend. Once you have cash, secure it in a safe place until you can get back to your hotel to deposit into a safe deposit box, if possible.
You may also be interested in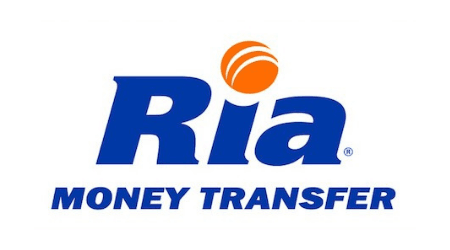 With 240,000+ locations in 130 countries, Ria is the third-largest provider of international money transfers in the world. It offers great exchange rates, minimal fees and fast, secure transactions when you need to send funds overseas. Read more…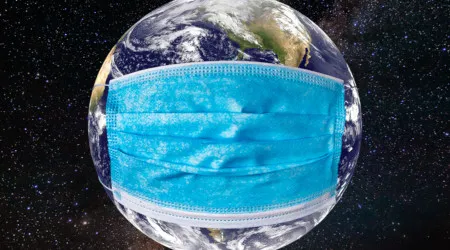 Learn about how COVID-19 may affect the ways you transfer cash around the world. Read more…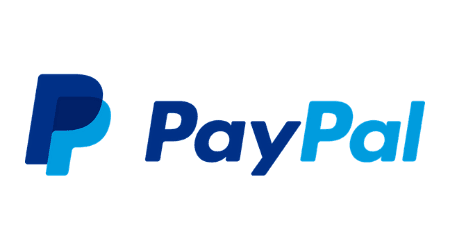 Learn about the pros and cons of using PayPal to convert your online seller profits into Canadian dollars in this detailed review. Read more…
Read more on this topic
Ask an Expert
You must be logged in to post a comment.