Finder is committed to editorial independence. While we receive compensation when you click links to partners, they do not influence our content.
Send money to Hungary
Safe, secure and cost-effective transfer options when you need to send money to Hungary.
With approximately 300,000 Canadians sharing Hungarian ancestry, Hungarians making up an important ethnic community in "the true North strong and free".
It should come as no surprise, given the population of Hungarians living in Canada and the number of Canadians traveling to Hungary, that money transfer services between the two countries are in high demand. When it comes to sending money to Hungary, Canadians have a virtual smorgasbord of suitable options. So how do you make sure you choose the right service for you? Look for one that offers the most return on your dollar, with better exchange rates and lower transaction fees.
Top pick for
Large transfers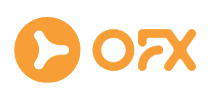 Top pick for
Small transfers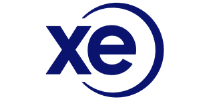 Top pick for
Fast transfers & cash transfers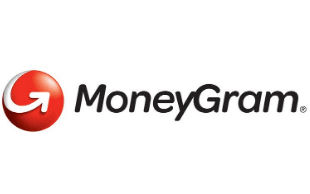 Compare Money Transfer Services
Disclaimer: Exchange rates change often. Confirm the total cost with the provider before transferring money.
Banks versus money transfer companies
While banks can help you send money from Canada to a hodgepodge of destinations around the globe, that doesn't necessarily mean that they should be your first choice. While banks trade at the mid-market rate, their exchange rates are not always competitive and they may charge high rates when completing transactions for clients. When it comes to transferring funds overseas, many Canadians opt instead to use online transfer services specializing in offering safe and affordable international transactions. Since these companies trade in large volumes of currency every day, they are better-positioned to offer competitive exchange rates with lower fees than the bank.
Case Study: Ania Sends Money to Hungary
Ania is a third-generation Hungarian-Canadian living and working in Vancouver. After Ania's sister finished school, she travelled to Budapest, and met a young Hungarian man, whom she subsequently married. They decided to stay in Hungary after the birth of their first child, Alexa. Every year, like clockwork, Ania sends Alexa money on the eve of Saint Nicholas Feast Day. She always compares two well-known cash pickup transfer companies to make sure that Alexa gets the most money possible on the other end.
| | Canadian Bank | Money Transfer Service |
| --- | --- | --- |
| Exchange rate | $1 = 195.7380 | $1 = 191.65HUF |
| Transfer fee | CAD$22 | CAD$0 |
| Amount received for $500 | HUF93,562. 764 | HUF95,826 |
| Transfer time | 24 business hours | 1-3 days |
| Transfer options | Bank to bank, online transfer | Online transfer |
| Difference | | +HUF2,262.23 |
This year, Ania has the choice between a service that can deliver the money in 24 hours for a nominal fee and another service that has no fees but takes a little bit longer to process the transaction. Since Ania has a few days to spare before the impending celebration, she opts to use the second service, so that Alexa receives an extra HUF2,262.23.
Today's exchange rate CAD to HUF
How do I compare transfer companies when moving money between Canada and Hungary?
When comparing services, look for the following features and rates to find the one that offers the most value.
Competitive exchange rates.

Track down the best rates. While official rates are set, financial institutions can make adjustments to cover their costs, which means more money out of your pocket. Exchange rates can have a big impact on your bottom line and it pays (quite literally) to do your homework.

Minimal fees.

Look for flexible fees. Banks usually charge a standard fee on all transfers regardless of the amount. Money transfer services have flexible fees that vary according to the amount being transferred. Simply plug in different cash amounts to see how much your fee is going to be with each service.

Various transfer methods.

Discover your options. Depending on your circumstances, you may prefer a bank-to-bank transfer rather than a cash pick-up. Figure out your limitations, and then choose the right fit for you.

Fast transfer times.

Don't get left behind. Money transfer services have faster processing times (most completed within one business day). For regularly scheduled payments the bank is an option, but in case of an emergency, your friendly neighbourhood transfer service is your best bet.

Suitable transfer amounts.

Know your limits and play within them. Some services have a minimum and maximum amount that can be sent with each transaction. Make sure to do your homework.

Reliable customer service.

Hold reputation in high regard. When transferring money frequently, ensure peace of mind by using a reputable service that will connect you with an agent immediately if there's a problem with pick-up.
How do I send money to Hungary from Canada?
Canadian Banks

. Many Canadian banks can facilitate overseas transfers online, but most cost more than a dedicated international money transfer service.

Money Transfer Services.

Most money transfer services offer lower exchange rates and fees. Just make sure they offer a cash pick-up option in Hungary (like Western Union) so that you don't run into problems on the receiving end.

Cash pickup transfer companies.

Western Union and MoneyGram both have several cash pickup locations in Hungary.
Cash pickup locations in Hungary
With scores of locations in Canada and Hungary, Western Union and MoneyGram can offer fast and convenient cash transfers between the two countries. You'll typically need to provide a reference number, transfer details and some identification when picking up cash.
Western Union
MoneyGram
Pick up at 11 locations of Corner Cash Keszpenz Zrt
Emergency cash transfers in Hungary
If time is of the essence and you need to send money to Hungary in a pinch, it's probably best to side with a cash pick-up option like MoneyGram or Western Union, who can complete transactions in as little as 10 minutes. With this type of service, higher transaction fees and exchange rates often apply, so just make sure you know what you're agreeing to before you sign on the dotted line. Once the money is sent, the recipient just needs to present with their passport at the appropriate pick-up location to collect funds. In the event of a theft, it's important to notify your travel insurance provider and file a local police report.
Tips for picking up cash in Hungary
Wedged firmly between Austria, Slovakia, Serbia, Croatia and Romania, Hungary is a tourist hotspot for Canadians searching for stunning architecture, exotic food and a rich folk tradition with an Eastern European feel. If you do plan to visit Hungary, the Government of Canada recommends that you exercise a normal degree of caution. That being said, if you need to go to an agent to pick up cash, avoid travelling alone and return to your hotel to stow cash in a safe place before continuing on with the rest of your day.
Back to top
More guides on Finder
Ask an Expert
You must be logged in to post a comment.