Send money to Croatia
Take advantage of low fees and competitive exchange rates when sending money to Croatia.
Known for its balmy weather, ancient walled cities and turquoise waters, Croatia attracts thousands of Canadian tourists every year in addition to the 133,000 Canadians claiming Croatian descent. With the large number of Canadians and Croatians moving between the two countries every year, it can pay to find a convenient and affordable money transfer service. Check out our handy money transfer guide to find the most competitive exchange rates and lowest fees on your next money transfer to Croatia.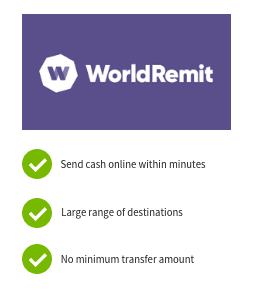 WorldRemit International Money Transfers

WorldRemit can help you get your money where it needs to go in minutes, with upfront exchange rates and low fees.
Use promo code FINDERCA on your first transfer and pay zero fees. T&Cs apply.
Transfers to 150+ countries
Send to bank account, cash pickup, mobile money, airtime top up
Pay with card, Interac or Apple/Android Pay
Compare money transfer services below.
Disclaimer: Exchange rates change often. Confirm the total cost with the provider before transferring money.
Banks versus money transfer companies
Sending a wire transfer with the bank is one of the most common alternatives to sending funds with a dedicated money transfer company. So which is the best service to choose?
Banks. Banks are a convenient way to send money overseas, but they're also notorious for offering sub-par exchange rates and charging high fees (typically between $20 and $100) on international transfers.
Money transfer company. Many people prefer to transfer money with an online service like TorFX or TransferWise since these services can typically process your transfer in 1 – 3 days with competitive exchange rates and low fees (typically between $0 and $20).
Case study: Hana sends money to Croatia
Hana lives in Canada with her husband and three children. Her parents have just retired and have decided to buy a house on the Dalmatian coast. Hana would like to send some money to her parents to help them out but wants to explore her options for sending money to Croatia since she's fed up with her bank's sub-par exchange rates and a steep $45 fee per transfer. She decides to compare two online money transfer providers to see if she can track down a better deal. The comparison below is based on exchange rates in the spring of 2018, so check current rates before making your choice.
Money Transfer Service 1
Money Transfer Service 2

Exchange rates

CAD$1 = HRK 4.5


CAD$1 = HRK 4.1


Transfer fees

Amount received (for $1,000)

HRK 4,500

HRK 4,100

Transfer speed

2 – 5 days

1 – 2 days

Options available

Bank-to-bank transfer

Bank-to-bank tranfer
or cash pick-up
Hana realizes that she can save HRK 400 (around $82) in the exchange rate with the second money transfer option, with an additional $15 in fees.
How do I compare transfer companies when sending money to Croatia?
Exchange rates and fees. It's important to choose a service with a combination of competitive exchange rates and low fees. Competitive exchange rates should be similar to mid-market exchange rate (the rate you can find by searching "CAD to HRK exchange rates" on Google) and fees should be around $10 or less.
Pick-up methods.Transfer methods can include

cash pickups, bank-to-bank transfers and even mobile wallet top-ups.

Check with your recipient to see which pick-up method would suit them best, especially if they're located far from a cash pick-up point.
Turnaround time. Choose a cash transfer service like Western Union or MoneyGram to send money to your recipient within minutes. For a more flexible timeline, use a bank-to-bank transfer service like OFX or XE Money Transfer to send money in 1 – 3 days.
Customer service. The quickest way to send money is usually via online transfer but you can also choose to send transactions over the phone, in person or through your bank. Choose a service that will help you along the way with 24/7 web chat, email, phone and in-person customer service.
How do I send money to Croatia from Canada?
Bank transfers. Canadian banks can easily organize wire transfers to Croatia but be forewarned that this will typically the most expensive option. Alternatively, you can order an international cheque or draft from your bank and send overseas using snail mail.
Money transfer companies. Money transfer providers like TorFX and World First can offer convenient and affordable international transfers to Croatia
Cash pickup transfers. Western Union and MoneyGram offer easy and fast cash transfers to Croatia, although they typically charge higher fees than money transfer companies.
PayPal. Send money from Canada to Croatia with PayPal, provided both you and your recipient are account holders.
Emergency cash transfers in Croatia
If you find yourself in need of emergency funds while in Croatia, there are a few ways to have money sent to your location.
Pick-up options. Transfer companies like Western Union and MoneyGram have pick-up points from which you can collect your deposit. Money is usually available within minutes of the transaction being sent from overseas.
Online transfers. Money transfer companies like WorldRemit can facilitate quick transfers between bank accounts, usually within one to three business days.
Credit cards or travel insurance. If you have a major credit card like Visa or MasterCard, you may be able to access emergency funds by contacting your provider. You can also purchase a travel insurance policy to cover loss and theft while on vacation.
Tips for picking up cash
The Government of Canada recommends that Canadian visitors to Croatia exercise a normal degree of caution (as of 07 September 2018). That being said, petty crimes such as pickpocketing and document theft still occur in busy tourist areas and along the Adriatic coast. If you need to collect cash, look for an agent location in a safe neighborhood and call ahead to make sure they'll have cash on hand. Visit during daylight hours in the company of a good friend and return to your hotel to stow your cash in a safe place as quickly as possible.
What are the steps to send money to Croatia?
Depending on the transfer service you choose, you'll be asked to supply certain personal and financial details. Some online services require that you open an account before sending a transfer.
You'll likely be asked to supply the following information:
Your contact details
Email address
Bank account information
Your recipient's personal details and bank account information
Once the transfer has been completed, you'll receive a tracking number to use as reference when making enquiries about your transaction.
You may also be interested in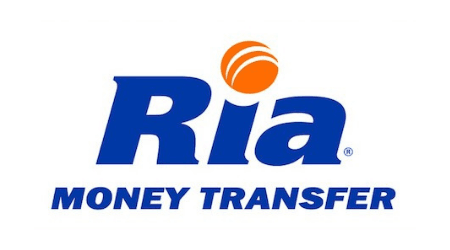 With 240,000+ locations in 130 countries, Ria is the third-largest provider of international money transfers in the world. It offers great exchange rates, minimal fees and fast, secure transactions when you need to send funds overseas. Read more…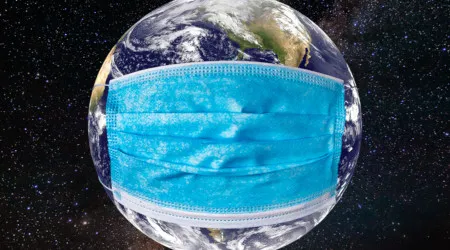 Learn about how COVID-19 may affect the ways you transfer cash around the world. Read more…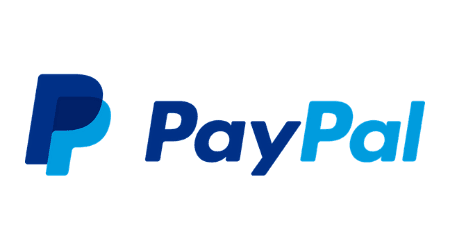 Learn about the pros and cons of using PayPal to convert your online seller profits into Canadian dollars in this detailed review. Read more…
Read more on this topic
Ask an Expert
You must be logged in to post a comment.