Finder is committed to editorial independence. While we receive compensation when you click links to partners, they do not influence our content.
Car lease takeover guide
Learn what steps you need to take to transfer a car lease and find out what you should watch out for before you agree to the deal.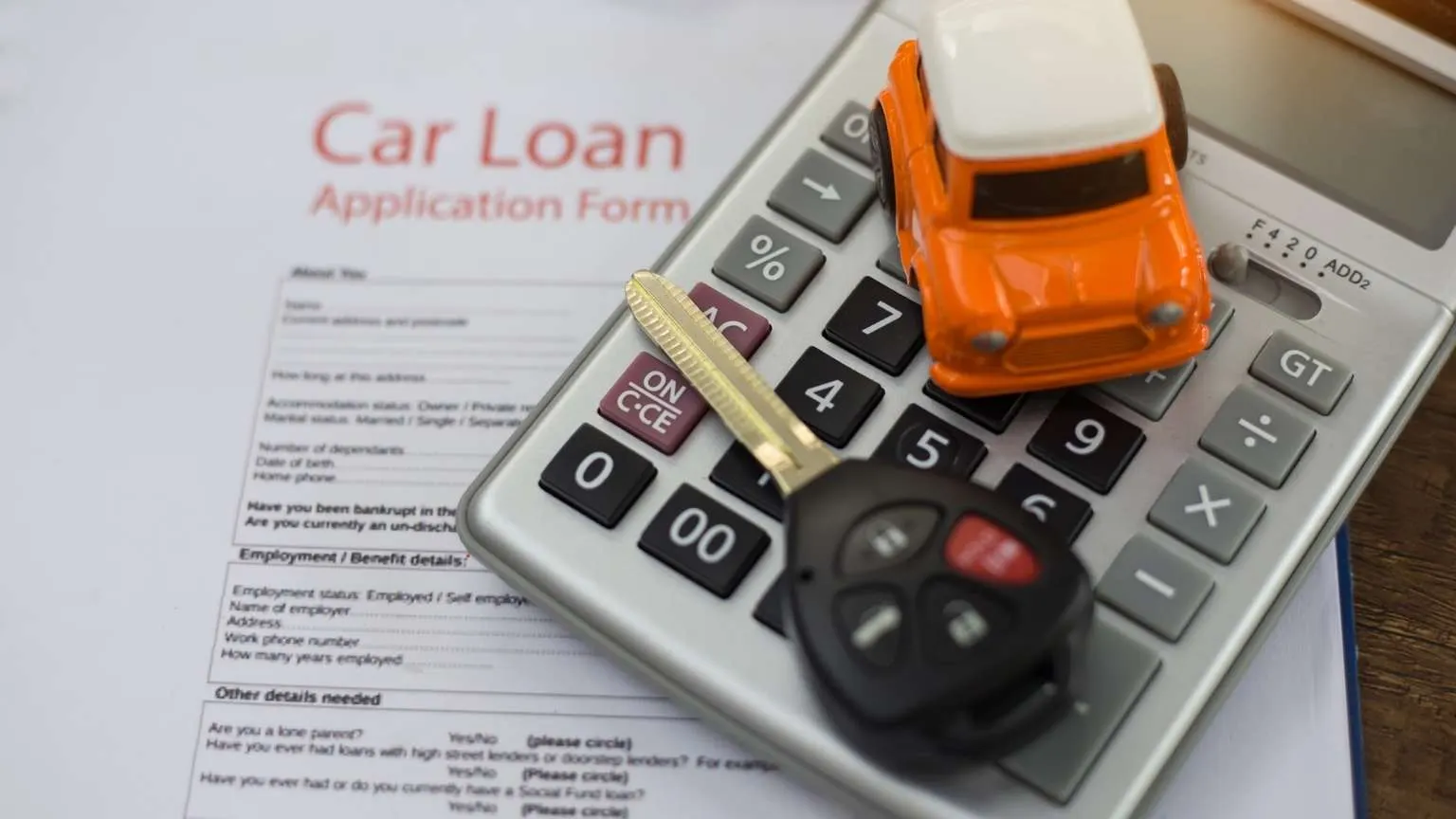 Chances are you're visiting this page because you're looking to take over a lease from another person and want to know what that process entails. The good news is that transferring a lease can be a relatively painless process if you know what steps to take. But it's important to note there are some situations where doing so might not be the best choice for you.
Keep reading to find out more about what a car lease takeover is, how you can benefit and in which situations you might want to choose another option.
What is a car lease?
A car lease is an agreement that an original leaser makes with a dealership to access a new vehicle without having to purchase it outright. The main difference between a lease and a loan is that the leaser won't own the vehicle at the end of their agreed-upon term. Instead, they'll return it to the dealership on the date specified and once all of their monthly payments obligations have been fulfilled.
The main issue with "renting" a vehicle in this way is that the leaser may no longer want or be able to afford the vehicle in question before their term is up. In this case, they'll usually need to either buy the lease out or transfer the lease to a new person. Since buying a lease out is often a very expensive process, many leasers choose to transfer the lease to cut down on their out-of-pocket expenses.
How does a car lease takeover work?
A car lease takeover is a process that involves transferring a leased vehicle from one person to another. This transfer usually takes place because the current lease owner (the seller) no longer wants the vehicle or cannot afford the payments. Instead of buying out their lease, they might choose to transfer the lease in its entirety to a new person.
As a buyer, you might be interested in taking over someone else's lease because you want to save money on your monthly payments or you'd prefer a shorter payment term. By transferring the lease from another person, you'll get a brand new vehicle without having to make a big down payment or pay taxes as you would have to with a new lease.
That said, you'll inherit all the pre-existing conditions of the lease you're taking over. This is why you'll need to read the fine print of the contract carefully and make sure that the vehicle you're interested in is in excellent condition before you sign on the dotted line. You'll also need to be ready to return the vehicle to the dealership at the end of your term.
Step-by-step process for buyers
If you're interested in taking over a lease, you'll usually have to follow these steps to get the ball rolling.
Find a car lease takeover that you're interested in. You can search for a car lease takeover by visiting some of the sites listed in the section below. You may also be able to find one by browsing sites like Used.ca, Craigslist or Facebook Marketplace.
Go see the car you're interested in. You'll want to go see the car in person and get it inspected to make sure there are no mechanical issues. This is because you don't want to end up doing repairs on a vehicle you don't even get to keep in the end.
Read the fine print of the lease very carefully. It pays to go through the lease document with a fine-tooth comb. You should find out how much you'll have to pay each month, how many miles you're allowed to drive annually and how long your term will be.
Make sure there are no restrictions on transferring the lease. You'll want to double-check that there are no restrictions on transferring the lease. This could be the case if it's less than 12 months old or the seller hasn't fulfilled their payment obligations.
Submit to a credit check to make sure you qualify. The next step is to let the dealership that's leasing the vehicle check your credit. They'll typically want to make sure you're in a position to make your payments on time before they allow the transfer.
Fill out the necessary lease transfer paperwork. Once you get approved for the lease transfer, you'll have to complete a pile of paperwork. You'll need the seller to get this from the leasing dealership.
Pay associated lease transfer fees. You'll want to check if there are any lease transfer fees associated with your new vehicle. If there are, you could ask the seller to pay them in full as a part of your agreement to take over the lease.
Get insurance for the vehicle. Once the transfer is complete, your last step will be to make sure you have the proper insurance. Keep in mind that leased vehicles typically need the highest level of coverage available, so this might add extra costs to your budget each month.
Where can I find a vehicle to lease?
There are a number of reputable car lease takeover sites that offer several vehicles to choose from. These include Lease Busters, LeaseCosts, Boombo.ca and LeaseExperts. These allow you to browse multiple listings to see what cars are available for lease takeover in your area.
Many of these companies will also guide you through the financial and legal paperwork you'll need to fill out to do the transfer, which is a nice bonus. For less formal listings, you can also visit buy and sell sites such as Used.ca, Kijiji, Craigslist and Facebook Marketplace.
Benefits of a car lease takeover
There are a couple of benefits that you may want to consider if you need a bit of incentive to agree to a car lease takeover.
Lower payments. You won't pay as much for a lease as you will to purchase a brand new vehicle since you're only actually paying for the vehicle's depreciation over time.
No down payment. You'll usually be able to pick up where the last leaser left off, which means you won't be on the hook to make an initial down payment.
No long-term commitment. You'll only have to pay the lease for the remainder of the term set out in your contract, which could be an inexpensive short-term option while you're looking for a more permanent vehicle.
Easy to upgrade. You won't need to worry about selling your vehicle when you're ready for a new one. You can just wait until your term is up and trade it in for a new lease on a different model.
Lease-to-own options. There may be a lease-to-own option that the current leaser has paid off a significant chunk of. This could make buying the car post-lease cheaper than what you would have to pay if you bought it brand new.
What to watch out for with a car lease takeover
Taking over a lease can be an excellent way to pay less for a brand new vehicle. That said, there are a few things you should consider before taking on a lease contract:
You're paying to "rent" a vehicle. It's not possible to sell the vehicle and you won't get any money back when you return the vehicle to the dealership at the end of your term.
The vehicle could be damaged. You could end up taking over a vehicle that's malfunctioning or has more than wear-and-tear issues that you'll be on the hook for.
The vehicle may not be on warranty. The previous leaser may have opted not to get a warranty on the vehicle, which could leave you paying for expensive repairs.
Less selection. Because car lease takeovers aren't as common, you may find you have less selection than you might if you were looking for a new car lease.
Expensive insurance. You'll usually need to pay more for insurance on a leased vehicle since it requires the highest levels of comprehensive and collision insurance.
Transfer fees. You may have to pay a fee to transfer the vehicle, but you could get the seller to absorb this cost as a condition of purchase.
Kilometre limits. The previous leaser may have driven the car beyond its allowable annual kilometre limits. You should double-check this info with the dealership before you take over any lease.
Not sure car leasing is right for you? Compare car loans here
Bottom line
Taking over a car lease can be a good solution if you only want to have a vehicle for a short amount of time or you want to cut down on your lease startup costs. That said, you'll want to make sure that you understand all of the fine print in the lease contract before you agree to take it on. You'll also want to be sure that the vehicle is in good condition and you speak to the leasing dealership yourself to get a better idea of what your contractual obligations will be.
Frequently asked questions
More guides on Finder