This article contains links to products or services from one or more of our advertisers or partners. We may receive a commission when you click or make a purchase using our site. Learn more about how we make money.
Compare small business loan interest rates
Find out how business loan interest rates work and how to qualify for some of the lowest rates around.
SharpShooter Funding Business Loan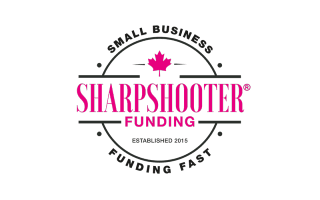 Borrow from $1,000
Free online loan quote
Quick application process
Go to site
Business loan interest rates are among the most important factors when comparing the cost of small business loans. But it's hard to know if you're getting a competitive rate if you don't know what to expect. Apart from learning how to qualify for low rates, we'll help you understand how interest rates on business loans work and which other loan-related costs you might want to consider besides the cost of interest.
The typical rate on a small business loan can range from around 5% to 60% APR.
Compare small business loan interest rates
Loan interest rates by lender
You might have known that your revenue, credit score and time in business are all important factors in determining what business loan interest rates you might expect to pay. But the type of loan and lender can also impact the rate you get.
Based on rates alone, term loans are the most competitive type of loan out there — although business loan interest rates can get very high if you borrow from an online lender. Short-term financing options that don't typically come with interest like merchant cash advances and invoice factoring tend to be more expensive than the competition.
There isn't much difference between different types of banks. Foreign banks might typically have lower starting rates, although their rates can slightly increase in the end. However, it may be easier to get approved for a business loan at a local bank than at a large national or international bank.
Online lenders tend to offer higher rates than banks. In fact, the maximum rate on all 3 types of bank loans is several percentage points lower than the minimum rate for online lenders.
What's a good business loan interest rate?
There is no one "good rate" for everyone. Good business loan interest rates depend on what type of financing you're looking for and also what rates you and your business are eligible for. The more of a risk lenders consider you, the higher the rate you'll qualify for.
Typically, business loans backed by some kind of collateral or personal guarantee have lower rates because they're less of a risk to the lender — CSBFP loans have decent rates because they're partly backed by the government.
How long you take to pay back your loan also typically affects the rate. Long-term loans and lines of credit tend to have more competitive rates than short-term business loans because there's more time for interest to add up. Lenders who offer the lowest rates, like banks, generally only offer long-term loans.
Who qualifies for the lowest rates?
Generally, you'll need to meet the following requirements to get a competitive rate on a business loan:
Positive cash flow
Enough revenue to comfortably afford repayments
In business for at least 2 years
SharpShooter Funding Business Loan
Min. Loan Amount: $1,000
Max. Loan Amount: $300,000
Interest Rate: Fee based, Prime pricing starting at 9.00%
Requirements: Annual business revenue of $50,000
Free online loan quote
Borrow up to $300,000
Quick application process
SharpShooter Funding Business Loan
SharpShooter Funding offers loans up to $300,000 for small business owners who have been business for at least 100 days and can show a minimum of $4,166 in monthly deposits ($50,000/year).
Min. Loan Amount: $1,000
Max. Loan Amount: $300,000
Interest Rate: Fee based, Prime pricing starting at 9.00%
Requirements: Annual business revenue of $50,000
5 tips for getting a competitive interest rate
Check your credit.
While business credit scores exist, business loan providers more commonly rely on personal credit scores more. Check your credit report for mistakes and get a soft credit check online to learn your approximate credit rating.
Give yourself time.
Often, the loans with the lowest rates take longer than higher-rate loans — just look at the rates on online loans, which sometimes process as quickly as 24 hours, but can come with higher interest rates up to 55% or more.
Revisit your business plan.
While not all lenders require a business plan, it can be a strong argument for your business. Make sure everything is up to date and tighten the writing to be as concise and impactful as possible.
Back your loan.
While a personal guarantee can be a big personal risk, providing collateral or a lien on your business's assets can reassure your lender that you have something at stake.
Know how rates work.
Some short-term loans come with monthly interest rates as low as 1%. While that might seem like a steal compared to a loan with a 7% annual rate, it's actually more expensive. Make sure you understand what the rate actually means for each loan before you get into it.
How do small business loan rates work?
It depends on what you mean by "rates." There are a few different types of small business loan rates you might come across: Interest rates, APR and factor rates. Click "show more" to learn about each one.
Interest rate
An interest rate a percentage of your loan balance that a lender charges on a regular basis. Most business loans come with an annual interest rate (AIR), which means that that percentage applies to the loan balance over a year. However, some short-term loans come with a monthly percentage rate that applies to the balance once a month.
There are two main types of interest rates: Fixed an variable. There are also two main ways that lenders apply interest to your loan: through simple interest or compound interest.
Fixed vs. variable interest
Fixed interest is an interest rate that stays the same while you pay back your loan. It's less risky than a variable rate and makes repayments more predictable.
Variable rates are subject to change, usually every month or quarter. Lenders calculate your variable rate by first give your business a fixed interest rate called a margin rate. It then adds your margin rate to what's called a benchmark rate, which is set by a third party every month or three months to reflect trends in the lending market.
Benchmark rates are based on the lowest interest rates that lenders are charging borrowers. The LIBOR rate and Wall Street Journal prime rate are two of the most common types of benchmarks rates.
Simple vs. compound interest
Simple interest is, well, more simple than compound interest. The amount of interest you'd be charged is calculated on the principal amount that you borrow. You can calculate how much you'd pay on a simple interest loan with this formula:
Principal x interest rate x loan term (in years) = Simple interest
Compound interest takes a little more number crunching to calculate. That's because lenders charge interest on the principal amount that you borrow plus any unpaid interest that has been added onto the loan since your last payment. As interest accrues on the loan, the loan grows bigger and so does the amount of interest you're charged each time you make a payment.
Some lenders compound interest on an annual, monthly, weekly or even daily basis. The more often your loan compounds, the more you'll end up paying in interest. You can use this formula to figure out how much you'll pay with a compound interest loan:
Interest rate x principle = Interest on first repayment
Interest rate x (Principle + unpaid interest) = Interest for each following repayment
So if you borrowed $10,000 at 3% interest compounded monthly, you'd owe $10,000 x 0.03 = $300 in interest fees at the end of the month plus the principal amount of the loan. The following month, interest would be calculated on the total amount owing of $10,300, so you'd end up being charged $10,300 x 0.03 = $309 in interest fees on top of $10,300.
Annual percentage rate (APR)
A loan's APR is an expression of interest and fees as a percentage that applies to your loan per year. Lenders often advertise the loan's APR, instead of its interest rate alone. That's because it's a more accurate picture of how much your loan will cost.
When comparing APRs, make sure you're also comparing loans with similar terms and amounts. A loan with a 100% APR and 6-month term might actually cost less than a large loan with a 5% interest rate and a 5-year term.
Factor rate
If you're looking at merchant cash advances and some other short-term term loans, you might get quoted a factor rate instead of an interest rate. Rather than a percentage, lenders typically quote factor rates as a decimal, usually between 1.1 and 1.5. Some lenders also quote factor rates as "cents on the dollar" — usually between 10 and 50 cents on the dollar.
Here's how a factor rate works:
Factor rate x loan amount = Loan cost
Unlike interest or APR, factor rates show you a fixed cost that doesn't change over time. That means that you can't save on your loan by paying it off early. Typically, loans that come with factor rates have a higher cost than loans that come with interest.
What affects my interest rate?
Interest rate is based off your business's risk to the lender. Smaller businesses with few valuable assets and a small annual turnover will likely pay a higher interest rate than a more established business.
Lenders will determine business loan interest rates by judging each business individually based off a few common markers.
Business loan fees
While rates are an easy way to compare, they can be misleading. Even if you're comparing a loan's APR. That's because it doesn't tell you when you'll have to pay that fee. These are some common fees you might run into when you're taking out a business loan.
| Fee | Typical range | When it applies |
| --- | --- | --- |
| Origination fee | 2% to 7% of the loan amount | When your lender disburses your funds, either added to your loan amount or deducted from your funds before you receive them. |
| Referral fee | Varies | If you take out a loan by using a connection service or third party organization. |
| CSBFP registration fee | 2% of the total amount of the loan | When your lender disburses your funds, either added to your loan amount or deducted from your funds before you receive them. |
| Late fee | Either between $5 to $25 or 3% to 5% of your loan amount | After you've missed a payment. Many lenders have a grace period before the late fee applies. |
| Insufficient funds fee | Around $50 | Whenever your business's bank account doesn't have enough funds to cover the payment. |
3 factors to compare in addition to interest rate
On top of fees, there are other factors that you might want to consider when considering a loan:
Down payments.
Some business loans require you to make a down payment on the item or project you want to fund — especially equipment, vehicle loans and mortgages. Look for the "loan-to-value ratio" on these types of loans to find out what percentage the lender will cover and what your business needs to pay upfront.
Personal guarantee.
Many unsecured business loans still require a personal guarantee from one or more business owner. A personal guarantee means that you're responsible for paying back the loan if your business can't and might require a lien on your personal assets. It might help you get approved, but also makes the loan more risky.
Loan term.
If you're getting a loan with interest, how long you have to pay back your loan affects your total loan cost just as much as the APR. Longer terms can make your loan more expensive but lower your monthly repayments. To keep down the total cost, try to avoid unnecessarily long loan terms.
Bottom line
There's no one size fits all rate on a business loan. But knowing the general range of rates you can expect on a type of loan or from a specific lender can help you narrow down lenders. To learn more about how business loans work, check out our guide.
Frequently asked questions about small business loan interest rates
More guides on Finder
Ask an Expert
You must be logged in to post a comment.