Finder is committed to editorial independence. While we receive compensation when you click links to partners, they do not influence our content.
How much does a business loan cost?
Not sure what to expect when it comes to business loans? Here's what you might pay.
Expanding your business is exciting, but may require external financing. Before you dive into applications with lenders, it's smart to research business loan costs. There are a variety of factors to consider when it comes to business financing, and planning can significantly reduce unexpected costs and help maintain financial stability in your business. In this guide, we will explore what you need to know about potential business loan costs.
What determines the cost of a business loan?
Ultimately, business financing is complex. For this reason, business loan costs are dependent on various factors. At a high level, these are the things that can affect the cost of your business loan:
Interest rate. This one is definitely the most obvious since it is the fee a lender charges for a borrower to use its financing services. There are various types of interest rates to consider which will further affect the cost.
Business loan fees. There are tons of other fees associated with holding a business loan. Transaction fees, missed payment fees, early repayment fees and origination fees are just a few to consider, but there are many more.
The lender. Each lender has unique borrower requirements, extended rates, approval processes and loan management.
Loan purpose. What you intend to use your loan for will impact the cost.
Collateral. If your business loan is backed by collateral, you'll usually receive a lower interest rate which reduces the overall cost of financing.
Financial position. As a part of the assessment process, most lenders will assess your current financial position. The better shape your finances are in, the better offers you are likely to receive.
Time in business. The longer you've been in business, the more reliable and trustworthy you'll appear to lenders.
Your personal finances. At the end of the day, the business owner is the one managing the business loan. Lenders often explore the personal finances of the owner to assess their creditworthiness.
The interest rate
The interest rate is almost always the main cost of your loan and will depend on a variety of factors. The major influence will be whether your loan has a fixed or variable interest rate. A fixed interest rate remains the same over the life of your loan, while a variable interest rate changes with the market, though lenders usually have a minimum base interest rate you'll be charged.
The collateral you provide with your loan will also play a role in the extended rate. Unsecured loans, or loans that don't require any collateral, will generally have higher interest rates than secured loans. This is because lenders face a higher risk when giving out unsecured loans. If you fail to repay, the lender won't be able to take the collateral and sell it to recoup its losses.
Your business's credit score — and your own personal score, if your business is new — will also impact your loan. So will your business plan, revenue, industry and the type of loan you're seeking. Compare business loan rates to be sure you know the general range lenders charge for interest.
Promoted for
Fast Financing
Promoted for
Broker Network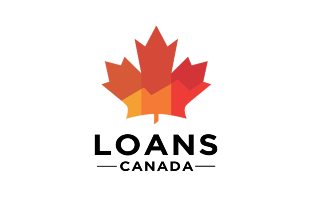 Promoted for
Flexible Loans
More on interest rates charged on business loans
The type of loan your business needs will influence how the interest rate is charged. There are plenty of things to know about interest before you get started, so read up on them before you start the borrowing process.
Fixed interest rate. This rate remains the same for your whole loan term, which in turn keeps your payments the same each time they're due.
Variable interest rate. Your interest rate fluctuates throughout your loan term and your repayments can change.
Factor rate. This is a decimal figure that is essentially a payment multiplier. The interest does not compound and is charged to the principal loan amount. It's often applied to unsecured, short term business loans.
Monthly fee. This type of cost structure may be used by invoice financing and factoring companies. The monthly rate is a percentage and is charged to the value of the invoices submitted.
You may be able to deduct the cost of interest from your income, if the interest payment was for a loan made against an insurance policy. You may also deduct certain fees related to your business loan including application, appraisal, processing and insurance fees as well as legal, finder and brokerage fees. See the Government of Canada website for more information.
9 business loan fees
Below are 9 fees you may encounter. Business loan fees vary among lenders, so you may not need to pay all of these.
Understanding amortization
Business loans are often amortized, meaning that you pay the same amount each month. Many have a monthly amortization, meaning that you make a repayment on interest and fees each month.
But some come with weekly, bi-weekly or even daily amortization. Ask your lender for an amortization schedule to plan for repayments before signing the business loan agreement.
Unexpected business loan costs
Getting a business loan can also come with non-monetary costs.
Time. The amount of time you spend meeting with lenders, filling out applications and corresponding adds up.
Opportunity cost. Another non-monetary cost is the opportunity cost of pursuing one business loan over another. For example, banks usually have the lowest interest rates, but they are much slower to approve business loans. Online lenders usually have higher interest rates, but they are much faster to approve loans. If you decide to wait weeks or months to get approved for a bank business loan, you may save on interest, but you may lose profit during that time, especially if you have immediate use for the funds.
Compare business loans from online lenders
Common business loan fees by financing type
Click "show more" to view a table of common fees you'll face with a business loan.
Financing type
Typical fees
Term loan

Annual
Origination
Documentation
Cheque processing

Late payment
Prepayment
Returned payment

Line of credit

Annual
Cash advance
Draw
Origination

Late payment
Maintenance
Renewal
Returned payment

Canada Small Business Financing Program (CSBFP) Loan

Cheque processing
Government registration fee
Lender's fee

Late payment
Prepayment
Returned payment

Equipment and vehicle financing

Annual
Application
Documentation
Origination

Cheque processing
Late payment
Prepayment
Returned payment

Business credit card

Annual
Balance transfer
Cash advance
Cheque processing
Exceeded credit limit

Foreign transaction
Late payment
Returned payment
Reward program

Short-term business loan

Application
Cheque processing
Documentation
Origination

Late payment
Prepayment
Returned payment

Cash-flow lending

Annual
Application
Cheque processing
Documentation
Origination

Late payment
Monthly
Prepayment
Returned payment

Invoice financing

Discount
Documentation
Origination
Factoring
Late payment

Monthly
Prepayment
Processing
Returned payment
Service

Merchant cash advance

Annual
Application
Documentation

Trade financing

Commission
Documentation
Origination
Excess drawing
Handling

Issuance
Monthly
Negotiation
Withdrawn application
Bottom line
Taking out a business loan is a big step. By calculating the cost of your loan options, you'll be in a good position to make a smart borrowing decision that will benefit your business for years to come. However, there are a number of other factors that you need to consider when borrowing a business loan. Take time and do your research before locking into a financing agreement. Read up on how business loans work so you know exactly what to expect when you apply.
Frequently asked questions
More guides on Finder
Ask an Expert
You must be logged in to post a comment.