Finder is committed to editorial independence. While we receive compensation when you click links to partners, they do not influence our content.
Best emergency fund savings accounts
Wondering where to keep an emergency fund in Canada? Here are the best savings accounts to hold emergency funds, and how much should be in an emergency fund.
Neo Money
Earn 2.25% interest
Free everyday transactions & no monthly fees
CDIC insured up to $100,000
Go to site
Saving rainy day funds for emergencies like car and home repairs or healthcare can help you stay out of debt and have peace of mind. An emergency fund can help you by creating your own safety net to fall on when the unexpected happens.
But how much should be in an emergency fund in Canada? The 2019 Canadian Financial Capability survey reports that just over two thirds of Canadians have an emergency fund sufficient to cover 3 months' worth of expenses. Read our guide below to learn where to keep an emergency fund in Canada and the best savings accounts to hold an emergency fund to help your savings grow so you're ready for the day you might need them.
What is an emergency fund?
An emergency fund is a financial safety net you can rely on if a major unexpected event happens in your life. When not being used, it can also help you earn interest and reach your financial goals. Unlike rainy day funds that are meant for smaller, one-off expenses, an emergency fund is there to help in significant times of crisis. People commonly use emergency funds for:
Job loss
Major illness or injury
Major home repairs caused by natural disasters
Best emergency fund savings accounts
Go to site
Scotiabank MomentumPLUS Savings Account
5%

for

5 months

,




1.6%

thereafter




Interest Rate
The Scotiabank MomentumPLUS Savings Account offers a high interest rate - especially if you take advantage of the promo rate and the tiered interest rates. Earn a savings rate of up to 5.00% for 5 months. Plus, enjoy free unlimited transfers between Scotiabank accounts.
$0 account fee
Earn 5.00% for 5 months, 1.6% thereafter interest on your deposits
$0 Interac eTransfers
You'll get an additional load of interest at regular intervals within your first year. This payout will occur at 90 days (0.15%), 180 days (0.25%), 270 days (0.35%) and 360 days (0.45%).
$1.50 out-of-network ATM withdrawal fee
It takes some time to earn a higher interest rate with this tiered interest rate account
| | |
| --- | --- |
| Min. Age | 18 |
| Account Fee | $0 |
| Transaction Fee | $5.00 |
| Interac e-Transfer Fee | $0 |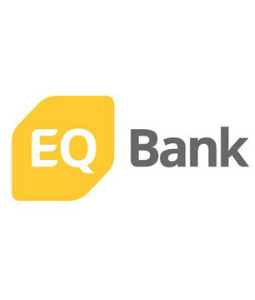 Go to site
EQ Bank Savings Plus Account
The EQ Bank Savings Plus Account offers one of the highest on-going interest rates in Canada on a savings account. You'll earn 2.50% on your savings. Enjoy zero everyday banking fees, free transactions and no minimum balance. Plus, if you're looking to save with a family member, you can apply for a Joint account.
$0 account fee
$0 transactions
$0 Interac eTransfers
Earn 2.50% interest on your balance
No physical branches for in-person service
Some standard banking features not available such as overdraft protection, use of ATMs and the option to have paper statements
| | |
| --- | --- |
| Min. Age | 18 |
| Account Fee | $0 |
| Transaction Fee | $0 |
| Interac e-Transfer Fee | $0 |
| NSF Fee | $0 |
Tangerine Savings Account
4.5%

for

5 months

,




1%

thereafter




Interest Rate
You'll earn 4.50% for 5 months on your savings, and then an on-going interest rate of 1%. Tangerine also offer on-going higher interest rates for existing customers, which means you can occasionally accelerate your savings with a higher interest rate.
$0 account fee
$0 transactions
N/A Interac eTransfers
Earn 4.50% for 5 months interest on your balance, and 1% thereafter
No physical branches for in-person service
| | |
| --- | --- |
| Min. Age | 16 |
| Account Fee | $0 |
| Transaction Fee | $0 |
| Interac e-Transfer Fee | N/A |
When should I use my emergency savings?
Emergency funds should be used for major emergencies and not for expenses you forgot to plan for like birthday gifts, property taxes, etc. If you can answer "yes" to these two questions, it's most likely an emergency.
Is this an urgent expense?
Was it completely unexpected?
5 steps to build an emergency fund
Here's a step-by-step guide on how to start an emergency fund, or rainy day fund.
Create a budget. You won't know how much you'll need to save each month for your emergency fund until you know how much you spend each month. That starts with creating a budget and tracking your bills, expenses and spending.
Decide how much to save. If you're just starting your emergency fund, set a smaller goal of $500 or $1,000. Once you get there, you can set a higher goal of three to six months' of expenses, depending on your needs. Determine how much to set aside each month to reach this goal.
Decide where you'll keep your money. There are several types of accounts you can use for your emergency fund. Start out with a high-yield savings account from a digital or online bank first, then decide if you'd like to move some of your savings into stocks once you've saved a nice buffer. Just note that you won't want to move all your funds into a stocks, as you may pay a penalty when you try to access your money for emergencies. Keep all or most of your emergency fund in an accessible place.
Automate your savings. Setup your bank accounts so that part of your paycheque automatically gets transferred to your emergency fund each time you get paid. For example, digital banks like Monzo let you automatically round up your debit card purchases to the nearest dollar and deposit the difference to your bank account. Other banks may let you transfer a percentage of your paycheque straight to savings. If money is tight, start with a small amount like 5%, then work your way up. No amount is too small to start saving.
Save away unexpected money. Boost your emergency fund by saving any extra money you receive throughout the year, such as birthday or holiday money, work bonuses, tax refunds, credit or debit card rewards and so on.
How much should I have in an emergency fund?
A general rule of thumb is to save between 3 to 6 month's worth of expenses, while some experts suggest saving for up to 1 year. However, how much you can contribute depends on your income, expenses and financial goals among other factors.
You can start a small emergency fund with as little a few hundred dollars, which may come in handy for things like unexpected car repairs, pet emergencies or other essentials.
3 ways to calculate for an emergency fund
There's no one-size-fits-all when it comes to calculating your emergency fund. Here are three possible methods to determine how much you need to tuck away for a rainy day.
Base method. With this method, you'd need to put away $500 to $1,000 for a few of the most common unexpected expenses like care repairs and medical expenses.
Monthly method. Estimate your daily living expenses for one month. Multiply that amount by three or six months to have a nice cushion in your emergency fund. If your income is unstable, consider saving enough to cover expenses for six months or more.
Dave Ramsey's emergency fund. Dave Ramsey, a finance radio show host and author, combines the base and monthly method. He recommends starting with $700 in your emergency fund until you've paid off all of your consumer debt. Then, beef up your fund by saving three to six months' worth of expenses.
Example: Emergency fund monthly method calculation
Here's how much you might put away using the monthly method after breaking down your monthly expenses:
| Category | Expenses |
| --- | --- |
| Rent | $1,000 |
| Groceries | $450 |
| Dining out | $350 |
| Car loan | $200 |
| Utilities | $150 |
| Miscellaneous expenses | $150 |
| Car insurance | $100 |
| Cell phone bill | $75 |
| Car fuel | $50 |
| Subscriptions | $30 |
| Total expenses | $2,555 |
If your goal is to have three months' worth of expenses stored away, you'd need $7,620 ($2,540 x 3) in your emergency fund. For a more conservative savings plan of six months, you'd need $15,240 ($2,540 x 6).
What if I'm living paycheque-to-paycheque?
If money is tight, it might be hard to find some extra cash to support your emergency fund. Instead, focus on what you can save, rather than what you should save. Here are a 4 tips to try to expedite your savings goals:
Evaluate your monthly budget. Take a hard look at your spending and see if there are any areas that you can slim down on your budget. Reallocate those funds toward savings.
Try different savings strategies. Experiment with different savings challenges to find a technique that works for you. For example, the $5 savings trick is to pay for everything in cash and stash away any $5 that you get back in change.
Use a rewards card. Go for a credit card that pays you back for everyday spending. Some cards can help jumpstart your savings with generous signup bonuses.
Open an interest-earning account. A high-yield savings account rewards you for saving. The more you have in your bank account, the more interest you'll accumulate.
Emergency fund pros and cons
Having an emergency fund comes with a host of benefits, but there are also a few caveats to keep in mind.
Pros
Gives you a safety net. An emergency fund reduces your chances of having to take on more debt when an unexpected expense pops up.
Reduces stress. Have peace of mind knowing you have money waiting if you lose your job, develop a serious illness or need to make major home or car repairs.
Helps your credit score. An emergency fund doesn't directly improve your credit. But it does help you avoid maxing out on credit cards and worrying about missing payments if hard times hit — two factors that can lower your score.
Cons
Takes time to build. It could take months or years to build up your emergency fund. You can speed up the process by saving unexpected money and using a budget to reduce expenses. If you need money now, consider an emergency loan as a last resort.
Potential withdrawal limits. There may also be limits on how much money you can withdraw at one time.
Doesn't work for all account types. Avoid keeping your emergency fund in an account where you'll get penalized for accessing it early. Instead, opt for a high-yield savings account from a digital or online bank where you'll have easier access to it.
How to compare the best emergency fund savings accounts for rainy day funds
Consider these factors when you're comparing savings accounts for your emergency fund:
Compare more savings accounts to use for an emergency fund
Alternatives for my emergency savings
Savings accounts are the most common place to park an emergency fund, but there are alternatives. If you're looking for a nontraditional place to store your money or want to build an additional reserve beyond a standard emergency fund, consider these other options:
Cashable GICs
Cashable GICs are an effective way to save for retirement but they can also be used as an emergency fund or safety net if you sign-up for a cashable GIC. Cashable GICs will let you take out your money anytime without a penalty.
Cash-value life insurance
Life insurance is a financial product that's good to have, but never fun to think about. A cash value policy can protect your family if you die, but you can borrow from the policy if you need access to cash. You're not required to pay back these loans, but they affect the balance your beneficiaries receive when you die.
Tax-free savings accounts
Tax-free savings acccounts allow you to deposit up to $6,000 per year without paying capital gains taxes on anything you've earned, and far more if you haven't yet opened a TFSA. This contribution room accumulates every year just like a Registered Retirement Savings Plan (RRSP), meaning that any unused room is carried over to subsequent years.
Bottom line on saving for a rainy day
Finding a savings account that offers a high interest rate and low or no fees can help you grow your emergency fund quicker. Consider any of these savings accounts or compare your options to find another account that suits your needs.
Emergency fund FAQs
More guides on Finder
Ask an Expert
You must be logged in to post a comment.