Compare prepaid cards
Learn more about prepaid cards and see if one is right for you.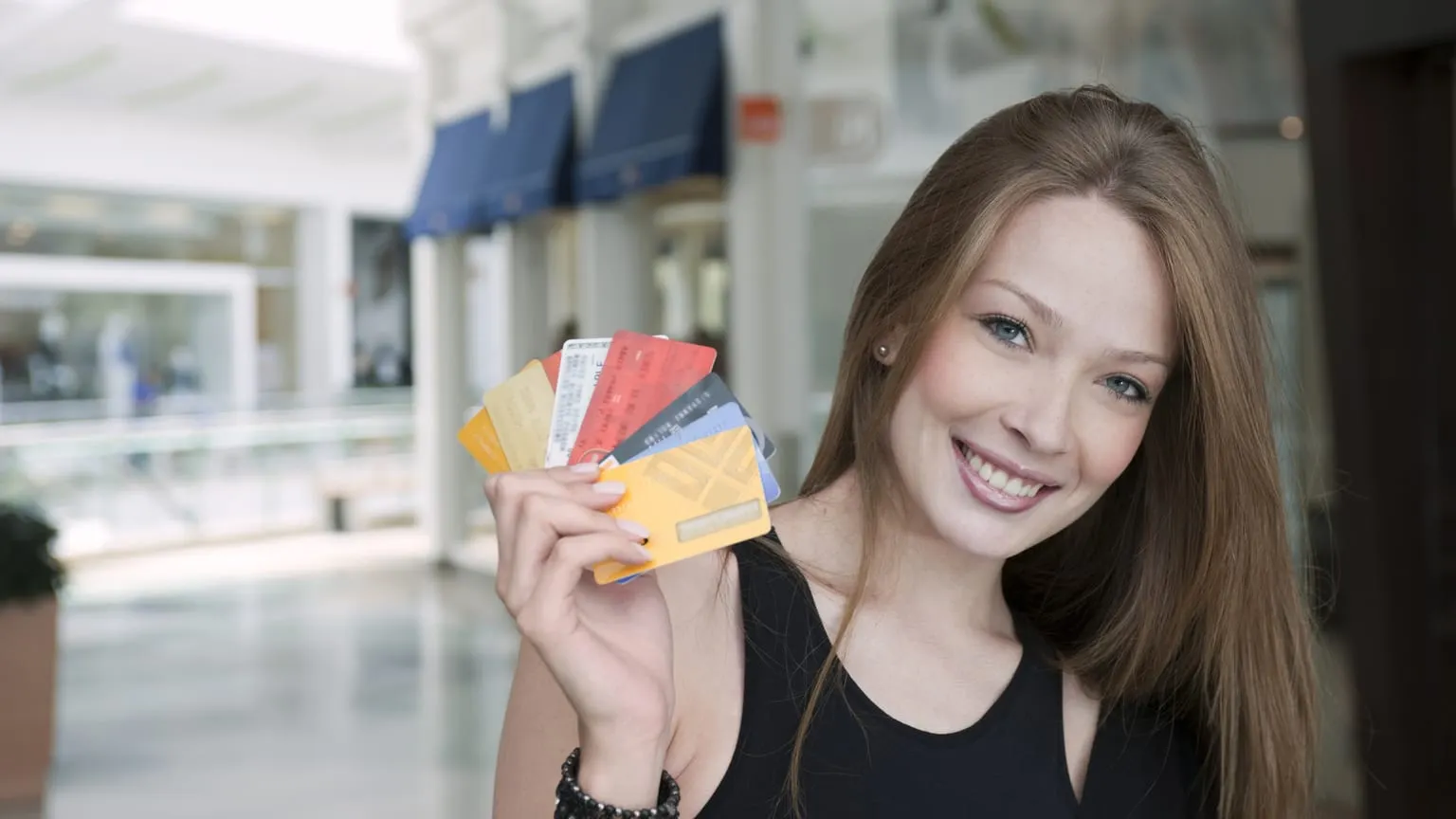 Prepaid cards are re-loadable cards that you can use for purchases wherever credit cards are accepted. This type of card typically works similar to a debit card, where you need to have the funds in order to spend the money. However, your credit score won't be affected when you use a prepaid card, and you'll have most of the same conveniences that using a major credit card offers.
Our guide explains how prepaid cards work and the common fees you can expect. Learn how to compare prepaid cards, the benefits and drawbacks of using a prepaid card, and how to decide whether a prepaid card is right for you.
Compare prepaid credit cards
Are prepaid cards the same as a credit card?
Although they are called credit cards, prepaid cards are not credit cards – they share similar features, however you can't access a line of credit the same way you can with a credit card.
Prepaid cards are a great alternative to credit cards or chequings accounts. The cards can be swiped for purchases in the same way you would swipe a credit card, but there's no balance to repay and the card doesn't affect your credit score. Most prepaid cards will not let you spend more than you have available. This means you won't get hit with expensive overdraft fees, which usually happens with a chequings account.
How prepaid cards work
Prepaid cards combine the best features of credit cards and debit cards. Here's a brief overview of how prepaid cards work.
Purchase the card. You can purchase a prepaid card from many banks and major grocery and drug stores like Walmart, Shoppers Drug Mart and Sobeys. Some cards can even be ordered online, which is usually the case with prepaid cards from banks. There's no application process, though you may be able to register your card online to get a card with your name on it and to receive additional features and perks.
Load the card with money. Most cards offer a variety of options for loading funds onto your card. You may be able to: load cash at a participating retailer, transfer funds from another account, deposit a cheque with your mobile phone or have your paycheque direct deposited onto your card.
Make purchases anywhere you'd use a credit or debit card. Making purchases with a prepaid card is as simple as using any other payment card. Swipe your card on a terminal at the register or enter your card information for online purchases. Some prepaid cards let you pay bills online or transfer funds to another person.
Reload the card once you've spent the balance. Each purchase reduces the balance available on your card. Once you've spent all of the funds you've loaded onto the card, you'll need to reload more. You don't have to wait until your card is empty to reload, but your card may be subject to a maximum load amount.
Benefits of using a prepaid card
Prepaid cards offer several potential benefits, including:
Bad or no credit is accepted. If you have bad credit or no credit history at all, or you simply want to avoid another inquiry on your credit report, you won't have to worry about that with a prepaid card. Since you're not applying for an actual credit card, there's no need for a lender to check your credit score, which means your score won't take a hit with the inquiry. You can get a prepaid card regardless of your credit history.
No bank account necessary. A prepaid card is a viable alternative for those who don't have bank accounts. With a prepaid card, you'll get many of the same features as a chequings account – some even have cheque writing privileges.
No overdraft fees. Banks charge overdraft fees whenever you make a purchase that exceeds the balance in your bank account. These expensive overdraft fees can leave you with a further negative balance. With a prepaid card, you can't spend more money than you actually have available on your card, which means you won't face any overdraft fees.
You'll pay no interest. Since you won't ever have a negative balance on the card, you won't be subject to expensive interest rates as you would be with a credit card.
You won't go into debt. Credit and debit cards both carry the potential for getting into debt. You create debt the moment you use a credit card, since you have to repay the purchases you've made. Debit cards won't automatically create debt, but if you spend more than you have and have your account go into overdraft, you've created debt. Prepaid cards eliminate the risk of debt.
You don't have to put all of your funds at risk. You can load a prepaid card with a limited amount of funds and use the card for a specific purpose. For example, you might use a prepaid card when you're travelling internationally so your bank account or credit card is not at risk of fraud or theft.
You can build good spending habits with less risk. Young adults or parents of teenagers may consider purchasing a prepaid card for "practice". Using a prepaid card can be a good way to learn appropriate spending and payment habits that will possibly prevent future financial issues.
Common fees to expect with prepaid cards
One of the biggest risks with a prepaid card is that many of them charge some type of fees. You could spend hundreds of dollars a year in fees if you're not careful about how you use your card.
Here are some of the most common prepaid card fees:
Card purchase fee. Many prepaid cards charge an initial purchase fee, particularly if you purchase the card from a retail location. Some cards are free when you order them online.
Monthly fee. Some prepaid cards charge a monthly fee simply for having the card. You may be able to have the monthly fee waived if you meet certain criteria, like make a minimum number of transactions on the card or have a direct deposit set up for your card.
Reload fee. Adding money to your prepaid card usually isn't free. You'll typically have to pay a fee when you add cash to your prepaid card. Electronic deposits and direct deposits may be free. If you are going to use your card a lot, try to minimize the amount of times you reload it by adding enough money to last your for a month or so if possible.
ATM fee. Withdrawing money from an ATM comes at a cost. You may face an ATM fee from your card issuer and the ATM owner. If you choose a prepaid card from a specific bank, you will likely have free ATM withdrawals from that bank only.
Balance inquiry fee. This fee may be charged whenever you need to call your card's customer service to find out your current balance. To avoid this fee, you may be able to check your balance for free online or via a smartphone app.
Statement fee. If you need to receive a paper statement, you'll likely have to pay a fee for the convenience. Again, to avoid this fee, consider monitoring your transactions free of charge online.
How to compare prepaid cards
Many retailers, including grocery and drug stores, usually put the prepaid cards at the cash register. Choosing a card at the register may not give you time to digest all of the fine print. This means you won't have a full understanding of all the fees that you could be charged. Shopping online for a prepaid card will give you a chance to check out the fees and terms of each card. While the terms may be confusing, it's important to read through them so you understand what charges you'll potentially face with the card – and how you can avoid as many fees as possible.
Once you've chosen a prepaid card online, you may still be able to pick it up in store. When comparing prepaid cards, here are some factors you should take into account:
Features. Some prepaid cards come with the same basic features offered by chequings accounts. For example, you may be able to pay bills online, direct deposit or deposit cheques via your smartphone. As you compare prepaid cards, see how the features compare against each other to choose the one that will best suit your spending needs.
Cost. Prepaid cards are notorious for their fees, which can add up quickly if you're not careful. You'll probably have a hard time finding a card that doesn't charge any fees, but look for one that will allow you to avoid at least some of the fees. Some prepaid cards charge a monthly fee, but will waive the fee if you set up a direct deposit or make a certain number of transactions on the card each month. Additionally, you can avoid racking up fees on paper monthly bills and calling customer service to check your balance if you simply head online and subscribe for e-bills and check your balance there too.
Ease of loading. For the card to be functional, you will need to be able to reload it when you need to. For example, if your job pays via direct deposit, a prepaid card that allows direct deposit is best, ideally if the feature is free. If you tend to be paid in cash, choose a prepaid card with convenient and cheap cash reloading options.
Ease of making withdrawals. If you have your pay direct deposited onto the card, it may leave you without cash. Prepaid cards typically come with the ability to withdraw cash from an ATM, but this isn't a free service, unless you choose a prepaid card from a bank. In the case where you don't purchase a prepaid card from a bank, pay attention to the fees you'll pay for ATM withdrawals and whether the prepaid card has any in-network ATMs near you. Using an in-network ATM will let you at least avoid ATM fees charged by the card issuer. However, you may still have to pay a fee to the ATM owner. Look for a prepaid card with a large network of ATMs to increase the range of withdrawal options available to you.
Prepaid travel cards
Just like with any other prepaid card, a prepaid travel card allows you to spend however much money you have loaded onto the card. You can keep track of your balance online or by calling the number on the back of the card. Certain merchants can also tell you the balance on your card, but not all can, so it's always a good idea to know the balance before attempting to make a purchase. Prepaid travel cards can be used in stores, online, over the phone or by mail. Funds are deducted immediately or will appear as a pending charge.
What to watch out for with prepaid cards
As with any financial product, it's important to use prepaid cards wisely. There are some potential downfalls to watch out for, including:
No ability to build credit. While it's also a plus that you can get a prepaid card without having a credit check inquiry, it's also a drawback that the card won't help you rebuild a bad credit score or build up a non-existing score. Since prepaid cards aren't a credit card – you're not demonstrating an ability to borrow and repay responsibly – they won't help your credit score. Check out our guide on secured credit cards if you need to rebuild your credit.
High fees. Some prepaid cards have complex fee structures. When you're shopping around for a prepaid card, search for one that allows you to minimize the amount of fees you will pay. Some cards offer ways to avoid paying fees, for example checking your balance online yourself instead of contacting the customer service team.
Reload limits. Watch out for cards that limit the amount you can load onto the card. Your card may have several different load limits. For example, there may be a limit on daily cash reloads, daily direct deposit load and a maximum limit on the amount you can have loaded onto your card at any time.
Withdrawal and spend limits. In addition to reload limits, many prepaid cards limit the amount you can withdraw from an ATM in a single day. A card may also have a daily spend limit. Examine the limits for the cards you're considering and make sure they fit with your spending habits.
Declined charges. While you won't face overdraft fees for transactions that would put your account in the negative, your card will be declined for transactions that exceed the amount available on your card. To avoid embarrassment at the register, check your balance to confirm you have enough funds to cover your transaction before you swipe.
Some merchants may not accept prepaid cards. Some hotels and car rental agencies do not accept prepaid cards, since they may require credit checks or additional documents. Some simply require a "card on file", to cover additional costs like damages. You may have to pay a higher security deposit, which will leave a portion of your funds unavailable until the transaction is complete.
Cards without fraud protection. Bank accounts, debit cards and credit cards all come with protection from fraudulent transactions. Unfortunately, prepaid cards don't always have the same protection. That means you can't get your money back if a thief steals your card and drains your funds. You also may not have protection for damaged online orders or billing errors. Look for a prepaid card that does have fraud protection so you know your money is safe from fraudulent or unauthorized transactions.
Is a prepaid card right for you?
While prepaid cards are a good choice for people with bad credit or those with no credit at all, there are other types of consumers who may also benefit from using a prepaid card. A prepaid card could be right for you if any of these apply:
You don't want to pay chequings account fees. Many chequings accounts charge a monthly fee that can be waived only if you meet certain criteria. You may be able to lower your monthly bank fees by switching to a prepaid card.
You want a way to control your spending. Most prepaid cards won't let you overdraft your account. Knowing that you can only spend what's available on your card can force you to keep your spending under control. You can also use a prepaid card to manage different aspects of your budget by loading only what you've allocated for that expense – $300 for groceries or $500 for gas, for example.
You want to help your child learn to spend money responsibly. A prepaid card can help your teenager get used to spending electronically without the risk of getting into financial trouble. You can monitor their spending and load their card with additional funds as needed.
Frequently asked questions
More guides on Finder
Ask an Expert
You must be logged in to post a comment.