Finder makes money from featured partners, but editorial opinions are our own.
Personal loans for a credit score under 600
Learn about your personal loan options if you have a fair to bad credit score of 600 or less.
If your credit score falls below 600, you may think securing a personal loan is out of reach. This isn't the case, though. While there may be a limited range of lenders willing to offer loans for a 600 credit score or less, you can still get a loan, albeit with higher interest rates.
Here's where you can apply and what you need to know about your personal loan options if your credit score is under 600.
Compare personal loans for a 600 credit score or less
What does it mean to have a credit score under 600?
If your credit score falls somewhere between 560 and 659, you fall into the "fair credit" category, according to credit reporting bureau Equifax. Here's how it breaks down credit score rankings:
760 and up: Excellent
725 to 759: Very good
660 to 724: Good
659 to 560: Fair
Below 560: Poor
Lenders typically see borrowers with credit scores of 660 and up as low-risk borrowers. Falling into the fair credit category means you'll be less likely to qualify for low interest rates. Major banks will be less inclined to offer you a personal loan, too – they usually provide loans to borrowers with good to excellent credit. And once your credit score dips below 560, you're wading into bad credit territory. In this instance, narrow your focus to lenders that offer bad credit loans in Canada.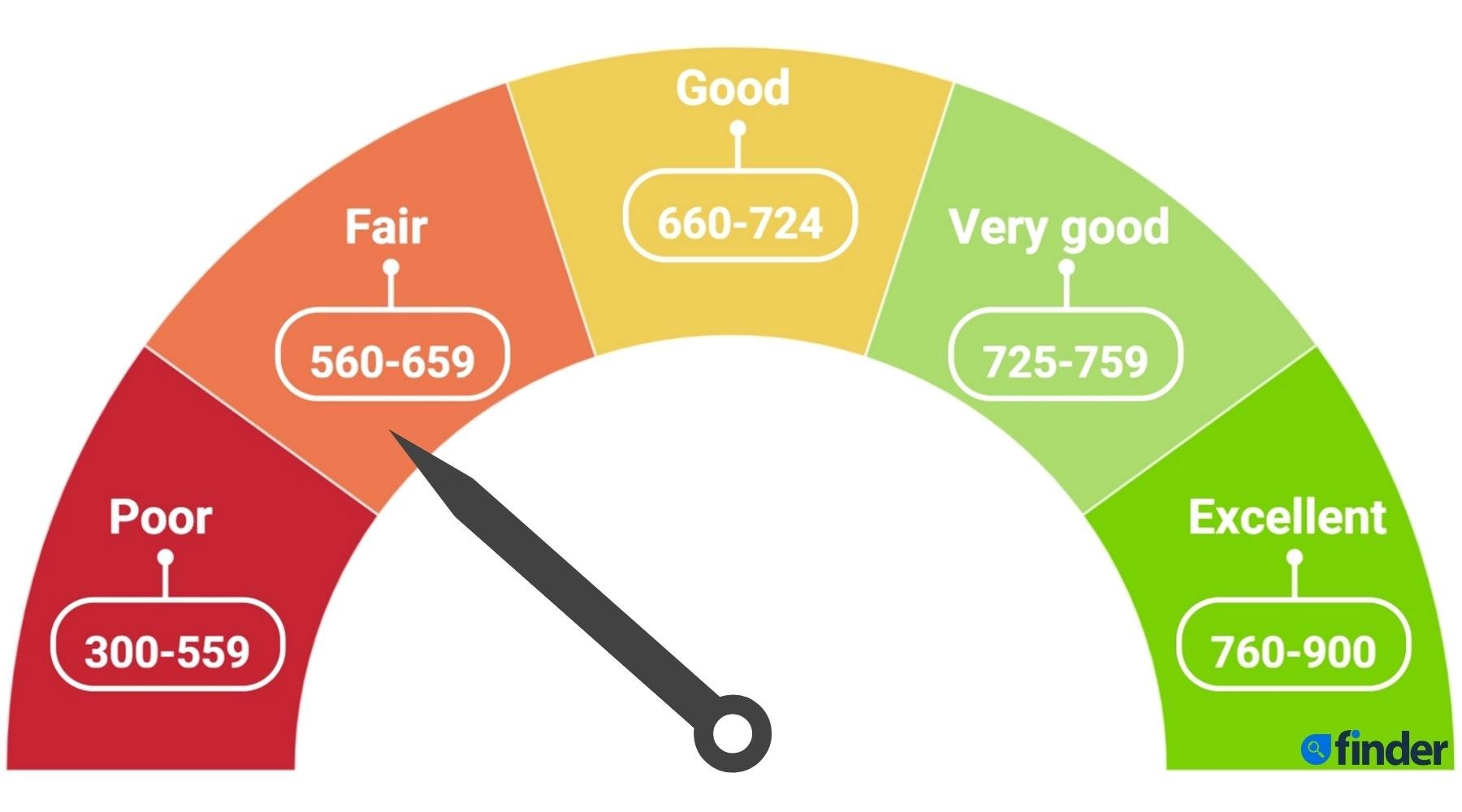 Can I get approved for a loan with a 600 credit score?
Yes. If you're searching for loans with a credit score of 600 or less, your job is to research lenders that have a minimum credit score requirement that you can meet. Some bad credit lenders have a minimum credit score requirement that's as low as 300, for example. With your credit score, you can get a secured or unsecured personal loan.
Features of personal loans for a credit score under 600
If you're looking for a personal loan with a fair or poor credit score, expect these key features:
Unsecured and secured options.
With secured loans, you're putting collateral on the line, such as your home equity or your car. With unsecured loans, you don't have to put up any collateral, but you'll pay higher interest rates compared to secured loans. Getting unsecured loans is also faster since lenders don't have to estimate the value of your collateral.
Loan amounts between $$500 and $10,000.
Personal loans offer flexibility in terms of how much you can apply for, depending on your needs. You can apply for as little as a couple of hundred dollars to thousands. You can even apply for upwards of $10,000 if you choose a secured loan with your house as collateral (also known as a "home equity loan").
Higher APRs.
Because you're applying with a credit score under 600, be prepared for interest rates between 15% and 47% for unsecured loans and between 10% and 30% for home equity loans. Your lender is taking a chance on you and will offset the risk with these higher interest rates.
Loan terms of 3 - 60 months.
Take as little or as much time as you need to repay your loan, with terms extending to as long as 5 years. If you're borrowing a large chunk of money via a secured loan, you can expect terms extending beyond 60 months, too.
How to get a loan with a credit score under 600
If you're applying for a personal loan with a 600 credit score for fair or poor credit, follow these steps to help you find the best loan options you can qualify for:
1. Check your credit (and make improvements if you have the time).
Before you get started with an application, check both your credit report and credit score so you have a good read on how you'll appear to lenders. If you notice any inaccuracies, contact your creditor and the credit bureau to report the error and make sure it's removed before you apply. If you have the time to spare before applying, take steps to rebuild your credit first. This will help you score a better interest rate and terms.
2. Compare lenders and check their eligibility requirements.
With a credit score under 600, zero in on lenders with a minimum credit score requirement that's lower than your score. Also check the lenders' minimum income requirement and serviced provinces.
3. Apply to your top choices and wait for pre-approval.
Once you've shortlisted your options, fill out the applications to get pre-approved. Pre-approval for a bad credit personal loan gives you an estimate of the interest rate, loan amounts and terms you're eligible for.
4. Pick a lender and complete the rest of your application.
If you're happy with a loan offer, proceed with the rest of the application process. You may need to provide documents such as a copy of your government-issued ID and bank statements.
5. Review and sign your final offer.
Once your lender verifies your identity and your income, you'll receive your final loan offer. Carefully review your loan agreement. Once you sign your contract, you should receive your loan funds in your bank account within 1 business day.
How do I evaluate offers for loans with a 600 credit score?
You've submitted your loan application and received a loan offer, but how do you decide if it's good or not? Here's what to focus on:
The interest rate
Are you happy with the interest rate the lender is qualifying you for? Shopping around for the lowest interest rate on loans for a 600 credit score will save you money over the lifetime of your loan. Focus on the annual percentage rate (APR), which is the annual interest rate plus other fees you'll pay to get the loan.
Terms and repayment options
Are you comfortable with the repayment conditions, such as the amount of time you have, the payment frequency and the payment amount? You may want a lender that allows you to make payments weekly, fortnightly or monthly and gives you the flexibility to make early repayments without penalties.
Principal versus interest
Examine the payment schedule and know how much of your payments is going towards paying the interest versus reducing the principal.
Fees and charges
Fees can add unnecessary costs to your loan for a 600 credit score, driving up the cost of your loan. Charges you should watch out for are origination fees (fee to process your loan), NSF fees, late payment fees, prepayment penalties and loan insurance.
Customer reviews
Read customer feedback to give you an idea of the quality of service you can expect with your top contenders. You may wish to avoid a lender with a noticeable pattern of complaints.
What are the signs of a legitimate lender?
Ensuring you're working with a legitimate lender is a crucial step before proceeding with any loans for a 600 credit score. When you're examining a lender, make sure of the following:
It's registered as a business in your province or territory.
It has a physical address for a head office, a phone number and an email address for customer service. If a lender is missing these key details, this may be a red flag.
It doesn't offer "guaranteed approval." Steer away from any lenders promising approval. No trustworthy and reliable lenders can guarantee you'll get approved for a personal loan with a 600 credit score. Legitimate lenders evaluate a borrower's financial situation before approving.
It is well-reviewed, has an active social media presence and has accreditations. Online clout helps to prove a lender's legitimacy. Does the lender have a lengthy history of reviews from customers? Is it active on Facebook, Twitter, Instagram or LinkedIn with frequent posts or responses to customer inquiries? Is it accredited by the Better Business Bureau? You'll want to find a lender with a decent social imprint.
It doesn't pressure you to sign. Avoid lenders that rush you into signing and don't take the time to explain the terms of the loan to you.
It's transparent. Only apply to lenders that are upfront about the interest rate and fees they're charging you.
Frequently asked questions about loans for a 600 credit score