Finder makes money from featured partners, but editorial opinions are our own.
Generation Rent: 9 million Canadians don't believe they will ever be homeowners
Expect fewer first-time buyers as more Canadians settle to "rent forever."
Is housing affordable in Canada?
Not according to the data. A new survey shows that approximately nine million Canadians are settling to rent forever or completely giving up on the idea of homeownership.
This comes shortly after RBC Economics released a report showing that housing affordability in Canada is at its lowest in 31 years and hot on the heels of multiple mortgage rate hikes – making homeownership even more unaffordable.
In the new Finder: Generation Rent survey, 29% of Canadians – approximately 9 million adults (18+) – have either given up on the homeownership dream or resigned themselves to being "forever renters."
Shortly after the Bank of Canada's most recent rate hike, Finder asked more than 1,200 Canadians about their home-buying intentions. Turns out 1 in 10 Canadians are optimistic about becoming a first-time home buyer within the next five years, but almost a third (29%) confessed that "renting forever" was a far more realistic option.
Data shows, 16% of Canadians – representing more than five million adults aged 18 and older – said they were no longer interested in homeownership in 2022. Another 13% (almost four million) said they expected to rent for the rest of their lives.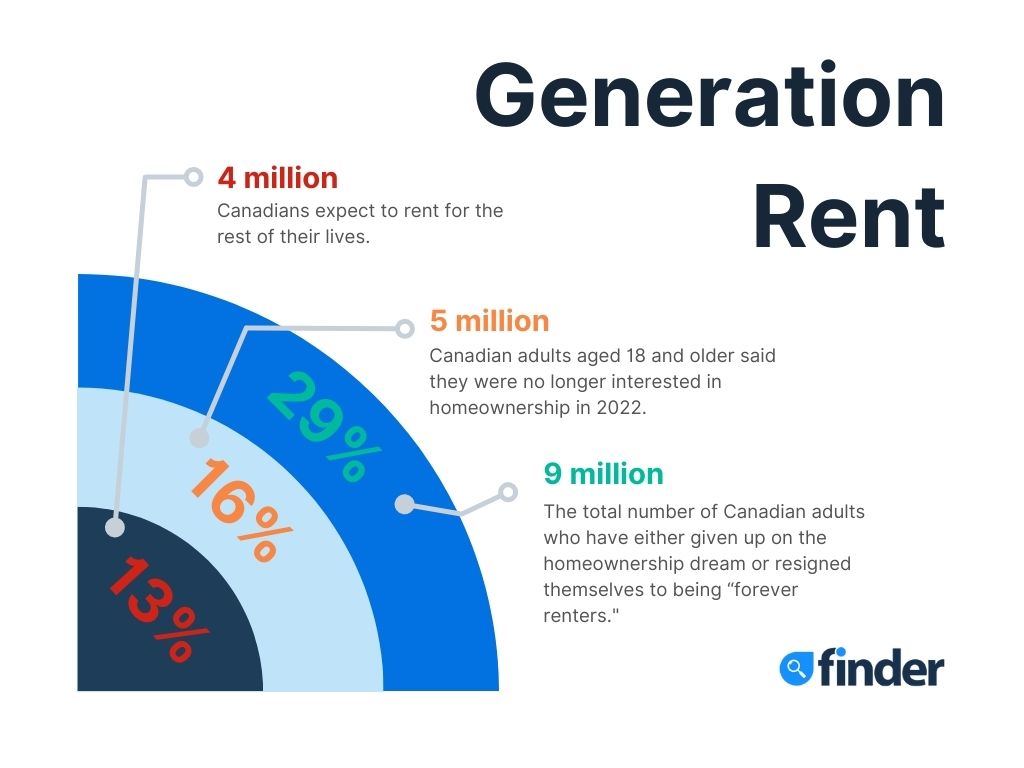 Turns out the number of Canadians no longer interested in homeownership rose over the last few years. In a similar 2019 Finder survey, 1 in 10 Canadians reported no interest in owning a home. In only a few years, the number of Canadians joining the ranks of Generation Rent rose by 60%.
"Buying a home is a significant decision that requires a large emotional and financial commitment," says Romana King, senior finance editor with fintech comparison platform Finder.com. "For many, the erosion of housing affordability combined with rising mortgage costs means the barriers to homeownership appear almost insurmountable – and it's turning a generation of Canadians into forever renters."
What is the homeownership rate in Canada?
Over the last two years, the number of Canadians expecting to make the leap from renting to buying dropped.
In 2020, almost a quarter (17%) of Canadians anticipated becoming first-time home buyers within five years.
Fast-forward to 2022, and only 10% (1 in 10) of Canadians expected to transition from renter to buyer in the next five years.
"It's important to help first-time home buyers, as they are the engine of the housing market," says King. According to CMHC data, 53% of new mortgages in 2021 were due to first-time home buyer transactions. "Whether it's educating buyers on the sales process, helping to define loan terms, implementing rebates and tax-free saving incentives or getting buyers the best mortgage rates – every little bit helps."
Homeownership rates in Canada hover between 65% and 70%, with the latest data showing 68.5% owner-occupied homes in Canada, as of 2018, according to Statistics Canada. While this is a relatively high rate of homeownership, it appears that Canada lags behind similar countries, as measured by the Organisation for Economic Cooperation and Development (OECD). Based on data from the OECD, Canada's homeownership rate is in the bottom third compared to 38 other European, Eastern European and Scandinavian countries.
Women have slightly less desire than men for homeownership
According to survey data, women and men are almost on par in their resolve to rent forever – an attitude that didn't shift much over the last few years, despite all the frothy sales activity in the real estate marketplace.
However, the desire to become a homeowner did dwindle – with 17% of women reporting no interest in homeownership in 2022, up from 9% of women in 2020.
Homeownership expectations change with age
The survey results did show some surprising differences in attitudes toward homeownership among various age groups.
For instance, the youngest potential homeowners – those aged 18 to 24 – were the most hopeful about homeownership. More than a third in this age group (34%) already owned a home, with another 45% convinced they'd transition from renter to homeowner within the next 10 years. This age group was also the most interested in owning property, with only 8% declaring "no interest" in homeownership.
Confidence changes based on where you live
Where you live also has a big impact on homeownership rates and desires.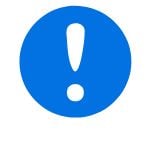 Quebec residents were the least interested in homeownership, with nearly a quarter (23%) declaring no property ownership desire.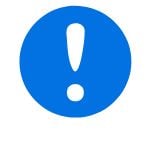 Alberta residents also showed disinterest, with 17% declaring no property ownership desire.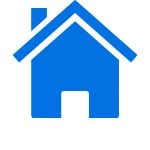 Some of the highest homeownership rates were in Atlantic Canada, where more than half (54%) already owned.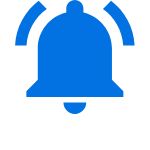 Ontario residents were the least hopeful regarding homeownership with 17% resigned to renting forever.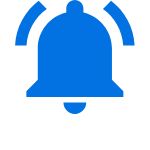 Almost a third (29%) of BC residents are part of Generation Rent, as a portion eschews homeownership or settles to rent forever.
What is the Canadian government doing about housing affordability?
There are a number of incentives, rebates and programs in Canada to help first-time home buyers afford to get into the market.
Here are the most common programs available to all first-time home buyers in Canada:
First-Time Home Buyer Incentive (federal government program)
The federal government's First-Time Home Buyer Incentive program uses a shared-equity mortgage that allows first-time buyers to share the down payment costs with the federal government.
How does the First-Time Home Buyer Incentive work?
To illustrate how the First-Time Home Buyer incentive works, let's assume a homebuyer finds a property listed for $200,000. Using a down payment of 5% – which is $10,000 on this property – the homebuyer would have a total mortgage of $190,000, not including mortgage default insurance fees and closing costs. Assuming a 5-year fixed mortgage rate of 4.59%, the monthly mortgage payment would be $1,061.
If the buyer were to apply and add in the First-Time Buyer Incentive, the down payment would rise from 5% to 10% of the purchase price, dropping the total mortgage to $180,000 (not including mortgage default insurance fees and closing costs). Assuming the same mortgage rates, the monthly payment drops to just a little over $1,000. Over five years that's a saving of $3,660.
During the time you own and occupy the home, you are not required to repay the shared equity interest-free incentive. However, if you sell the home or move and change its use, you are required to repay the equity mortgage, plus or minus any appreciation or depreciation. As of 2022, the federal government capped the maximum appreciation and depreciation to 8%. If you do not sell or move, full repayment is still required, but the deadline is within 25 years of purchasing the property.
For more information, please review the Government of Canada's factsheet on the First-Time Home Buyer Incentive.
RRSP Home Buyers' Plan (federal government program)
If you plan to save up for a few years, consider using the federal Home Buyers' Plan (HBP). Each year contributes to your Registered Retirement Savings Plan (RRSP), where your savings get the benefit of annual tax rebates while growing in a tax-deferred account. When you're ready to purchase, withdraw up to $35,000 – a maximum of $70,000 for a couple – as a tax-free down payment to buy a home. The HBP is interest-free as long as it's repaid within 15 years.
First-Time Home Buyers' Tax Credit (HBTC)
The First-Time Home Buyers' Tax Credit (HBTC) can provide first-time home buyers with a tax rebate of up to $750. The rebate is only valid for first-time buyers, and the property bought must be a single-family detached or semi-detached house, a townhouse or rowhouse, a mobile home or a condo unit. Plus, the home must be used as your principal residence.
Tax-free first home savings account (FHSA)
In April 2022, the federal government announced a new initiative to help first-time home buyers. Set to launch in 2023, the Tax-Free First Home Savings Account (FHSA) allows first-time home buyers aged 18 and older to save up to $40,000 – a maximum of $8,000 per year, over five years – for use as a down payment on a home.
This new federal registered savings account combines the best of RRSP accounts with TFSA accounts – allowing contributors to earn an annual tax deduction, like an RRSP, while sheltering the earnings and withdrawals from taxes, like the TFSA.
Other tax credits, rebates and programs
Land Transfer Tax Refund (LTTR). Some provinces and cities offer a rebate on land transfer tax paid by first-time home buyers.
GST/HST New Housing Rebate (NHR). If you paid GST or HST on the home you purchase, you may be eligible for a rebate from the federal government, as well as your provincial government.
Tips for buying a home
"Getting on the property ladder can feel out of reach for many potential first-time home buyers," says King. "While there are significant obstacles to overcome – such as a large down payment and qualifying for loans at higher mortgage rates – it is still possible to fulfil the homeownership dream. The work to make this happen starts long before you open up the 'for sale' apps."
To help, here are five tips for buying a home:
#1: Find out what you can comfortably afford
Getting pre-approved for a mortgage before looking at homes for sale gives you a realistic expectation of the maximum mortgage you can qualify for and what you can afford. Just keep in mind that a pre-approved mortgage is not guaranteed. To maximize your chances of mortgage approval, do your own affordability calculations, double-check your debt ratios and find out your credit score.
#2: Determine your down payment
Once you know what you can afford, it's time to put all the other pieces in place. When buying a home in Canada, you will need to adjust your down payment based on the sale price of the home. Property sold for less than $500,000 requires a minimum down payment of 5%. Property listed between $500,001 and $1 million requires 5% down payment on the first $500,000 and 10% down payment on the remaining sale price. For example, if you buy a home for $750,000, you will need a down payment of $50,000.
Keep your down payment funds safe by holding them in a risk-free or almost risk-free account, such as a money market fund or a high-interest savings account (inside a Tax-Free Savings Account or the new FHSA). If you plan to save for a few years, consider investing in your RRSP and using the federal HBP as your down payment funds.
#3: Find your real estate dream team
Interviewing and finding the right real estate team can help smooth out the process of buying a home. Talk to three real estate agents before selecting a buyer's representative. Ask friends and family for recommendations on agents, as well as real estate lawyers, home inspectors and general contractors (if you plan on doing remodelling or renovation work). The key is to find professionals with experience in the community and with the property type you plan to buy.
#4: Use a home-buying checklist
Buyers are often swayed by home staging. Who doesn't love walking into a perfectly designed living room and open-concept family-size kitchen? To keep you on track with your house-buying goals, use a house-hunting checklist. This will help you focus on the not-so-sexy housing components, such as the roof or furnace, while hunting for that perfect house.
#5: Understand your loan options
Did you know there are many different types of mortgages? Not only do you have to shop for the best rate, but you also need to determine the best type and term. For instance, you may qualify for a conventional mortgage if you have 20% or more saved up for a down payment. For those with less than 20% saved, you will qualify for a high loan-to-value mortgage that requires you to pay mortgage default insurance fees.
Then you'll need to decide between a variable and a fixed-rate mortgage: The total length of time it will take you to pay back the loan (known as the amortization) and how long you want your current mortgage contract to last (known as the term).
Tips for Generation Rent
While owning a home can be a way to grow your net worth – as the appreciation of the asset increases, so does your equity – this doesn't mean renters are left out in the cold when it comes to wealth accumulation.
Tips for Generation Rent
#1. Be intentional about your savings
In many places in Canada, renting is less expensive than owning a home – and the savings can be used to your advantage.
Add up the cost of a mortgage, property taxes, home maintenance, utilities, home insurance, upgrades and all other costs associated with homeownership, then deduct the cost of renting and save the difference.
For example, if your rent is $2,000 and the total cost of owning a similar place is $3,500, then you should bank the $1,500 difference in savings. If saving that full sum doesn't seem possible right now, not to worry. Start by saving smaller increments and work your way up. Even saving an extra $10 per month adds up to $120 per year. Commit to increasing that sum each month – so, $10 the first month, $20 the next month, $30 the next month, and so on – and in a year you'll have $780.
#2. Learn to invest
According to global firm Credit Suisse analysis, Canadian stocks delivered an inflation-adjusted return of just under 6% between 1900 and 2015. In comparison, Canadian Real Estate Association (CREA) data shows housing delivered price returns of almost 5.4% between 1980 and 2016. By and large, investing outpaces housing market returns – so use it to your advantage.
Sign up for an online brokerage account that provides practice accounts and free investor education. Use this to teach yourself about building an investment portfolio that manages market risk while giving you safe, stable returns.
#3. Use your geographical flexibility to your advantage
Renting is a great option for those who want the freedom to move. Quite often, homeowners can't or won't move to find better employment or cheaper housing because they are tied to their property. As a renter, you have geographical flexibility; you can move for better employment options or move to find cheaper housing costs. Use that to your advantage.
The bottom line
Buying a home in Canada is an expensive process and many are disheartened by the process and the cost. Through careful planning and the use of rebates and first-time home buyer incentives, Canadians can save thousands on upfront costs when purchasing a home, while finding quicker, more affordable ways to achieve the homeownership dream.
About Finder

Finder is a personal finance comparison site with a mission to help Canadians save, invest, spend wisely and grow their wealth. Each month Finder provides half a million Canadians – and more than 10 million globally – with independent and trustworthy financial information. Our goal is to help people make better financial decisions by providing objective, comparative insight on more than 2,000 products and services each month.

As a global fintech website and app, Finder provides consumers with free access to smart money content. Whether it's expert insight, product or service comparisons or independent reviews, Finder helps consumers stay on top of their finances while saving time and money.

Finder is available to consumers in over 50 countries, including Canada, the US, the UK, Australia, New Zealand and Singapore. Initially launched in 2006 by three Australians – Fred Schebesta, Frank Restuccia and Jeremy Cabral – Finder's global reach now includes more than 2,000 products and services in more than 100 financial categories and provides expert content and independent reviews to more than 10 million users each month.