Finder is committed to editorial independence. While we receive compensation when you click links to partners, they do not influence our content.
How to refinance a business loan
Everything you need to know about refinancing your business loan to get a better deal.
Many business owners take a "set and forget" approach to business financing. They borrow a loan then continue making regular payments until everything's paid off. This approach might work for some, but businesses grow and change. If you qualify for lower rates or better terms, you could save your business money.
If your business is growing quickly, has improved its credit or has collateral to put down for the loan, you may be ready to refinance.
How does business loan refinancing work?
Business loan refinancing may seem a little complicated at first, but we'll help you through the process. You'll need to apply for a new loan — preferably one with a lower interest rate or longer term — and use those funds to pay off a previous loan. Generally, financing can be the right option if your business credit score has increased, you have a number of small loans you'd like to consolidate or need to extend your payment period, refinancing is generally the way to go.
Beyond the change of lenders, refinancing can take many forms. For most businesses, the goal is to save money by lowering interest rates, though some prefer to lower monthly payments by choosing a loan with a longer term.
When to consider refinancing your business loan
There are many reasons why business loan refinancing just makes sense. Whether you're trying to organize a number of debts into a single, easier-to-manage consolidated loan or you're hoping to secure a lower interest rate and better terms, here are some of the reasons why refinancing your loan can be a smart business move:
Your business is in better shape. The first time you applied for a business loan you might have been a brand new business without much revenue or credit history to your name. Now that things have changed and you have a steady stream of monthly income and less debt, refinancing could open the doors to much better terms and interest rates. You can show your lender you aren't as much of a risk, with sales revenue and a history of on-time debt repayments.
Refinancing can save you money. Refinancing your existing business loan may be a good idea if your new loan can help you save money in the long run. It'll take some number crunching, but take stock of how much you would save by paying off your existing loans early and taking on a new loan with a lower interest rate and better terms. However, you have to calculate how much you may incur in charges for setting up a new loan along with prepayment penalties.
You're juggling multiple debts. A prime reason why business owners refinance their loans is to combine them together into a single loan with one interest rate and one monthly payment. Refinancing and pulling together their multiple sources of debts removes the headache of managing several loans. This is also called debt consolidation.
You can secure your loan with assets now. You might have applied for an unsecured loan at the start of your business but you now have business assets to your name, including property, vehicles or equipment. If you're willing to, you can apply for a new loan that's secured against your assets to score a lower interest rate.
You want to change your terms or monthly payments. Usually business owners aim to get out of debt faster, but you may be considering refinancing to switch up your terms with more flexibility in mind. Some business owners turn to refinancing to extend their loan payment terms using a lower cost loan option, so they can free up more cash flow each month.
When to avoid business loan refinancing
On the other hand, refinancing your business loan can come with its set of drawbacks. Here's what to keep in mind to help you make your decision:
It might not save you money. Business owners care about the bottom line and if refinancing their loan is going to cost them more, it's not worth the effort. Do the math before proceeding and add up all of the charges involved, including origination fees, administrative fees and other charges for making changes to your loan. It could end up putting you further in the red.
Your business or personal credit score is weak. Before you approach your lender to make any changes to your loan, double check your credit score. The last thing you want to do is flag to your lender that your credit has taken a hit since the last time you negotiated your loan's terms. If your credit score is in bad shape, you'll have trouble finding better loan terms. Applying for a new loan also further damages your credit. Your best bet is to work on boosting your credit score, paying down existing debts and ensuring all payments are on time before approaching your lender for loan refinancing.
Your new loan terms and interest rates are too hard to manage. Steer clear of a high-interest-rate, short-term loan that's promising you'll get out of your business debt quickly. Don't commit to loan terms that are difficult to work into your budget, especially if you may end up with late payments. Your goal is to choose a refinancing plan that saves you time and money in the long run.
What are my options to refinance a business loan?
Your business loan refinancing options come in different shapes and sizes. It's up to you to decide what works best for your business's needs. Here's a look at some of the options:
Extending the terms of your current loan. Just like homeowners can refinance their mortgage, business owners can decide to refinance their existing loans, with a clear idea of what they'd like to change up. Would you like to lengthen the term of your loan for another 5 to 10 years to free up cash flow and make monthly payments lower? Would you like to swap to a variable rate loan or a fixed rate loan?
Applying for a brand new loan to pay off existing debts. If you have a higher credit score and assets to your business's name, you may try to apply for a new loan altogether with the aim of securing a much lower interest rate and better terms. You may decide to use your new loan to pay off existing loans, so you're left with one consolidated debt to tackle. When you're leveraging assets, you'll garner a lower interest rate offer from lenders.
Choosing a different loan product. Another option business owners may consider in refinancing their loans is to add another loan product to their roster, such as a business line of credit. With a business line of credit, you can borrow funds up to a predefined limit, and only pay interest back on the money you borrow. You may decide it's wise to open a LOC to pay off the remainder of small debts. The flexibility of a LOC means you can always access cash up to your credit limit over the course of many years.
Compare business loan options
What questions should I ask before I refinance?
While refinancing a business loan could potentially benefit your business, you should never take the decision to refinance lightly. Just like any loan, weigh pros and cons of the new loan package against what you already have. Some may lower your monthly payments but come at the cost of extending your loan term and interest, while others may lower your interest rate but require expensive collateral. Some experts say that refinancing is worth it if you see your APR go down by about 5% or extend your repayment term by 12 months or more.
Try to answer these four questions before you tackle a new loan arrangement.
What's my goal from refinancing?
Do you want to keep day-to-day costs down by extending your term, or would you rather have this debt paid off so you can take out a new loan? There are lots of reasons a business would want to refinance a loan, so make sure you are clear on what yours are.
Does my current loan meet the needs of my business?
Do your loans give you easy and affordable access to the funds you need? List your existing debts and the total balance to see if you should refinance some or all of your loans.
How could refinancing benefit my business?
Refinancing your loan can get you better interest rates, reduce your repayments or access equity in your business. Find out how refinancing can make your business more financially secure.
What is the cost of refinancing?
Refinancing your loans is meant to save you money, however there are fees involved. You can expect to pay origination fees from 2% to 7% of the loan amount, and possibly see bank, attorney, title and appraiser fees. And if you decide to change lenders, you may pay a prepayment penalty fee.
Should I consolidate my debt instead?
Consolidating your business debt is an option worth considering. Sometimes it's the key reason why business owners refinance their loans. If you're managing several types of debt with different rates, payment amounts and due dates, the organizational work to keep up with these loans can become a headache. You may even risk a late or missed payment, which will affect your credit score too.
Business owners can easily solve this problem by consolidating their debts. In this case, you would apply for a brand new loan, ideally with a lower interest rate, that would cover the costs of your existing loans combined. Use your new loan to pay off your existing debts and tackle the single, new loan instead.
Before you consolidate your debts, check on the charges involved with making prepayments on your existing loans and if you'll incur any other fees for paying off your loans early. You may lose out slightly because of these fees, but it could be worth the cost if you're saving time in the long run.
Is my business eligible for refinancing?
The eligibility criteria for business loans vary from one lender to the next and can depend on the loan type you're looking for, but generally you're business will be required to:
Have a good credit history.
Have been in business for at least 6 months to 1 year.
Provide proof of business income, such as bank statements, tax returns and projected cash flow statements.
Provide a business plan that shows estimated growth.
Provide copies of your loan statements for the past 6 months.
Other criteria, such as providing collateral for the loan, may also be required depending on your circumstances. Thoroughly research a loan's eligibility criteria and put together a comprehensive application. This helps your chance of approval and could get you a good deal.
Promoted for
Fast Financing
Promoted for
Broker Network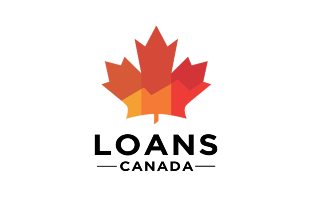 Promoted for
Flexible Loans
The 6 steps to the business loan refinancing process
Refinancing your loan could differ depending on your business's needs and loan terms you're considering, but most refinancing follows these steps:
Decide whether you need to refinance. In some cases, you may be financially better off in the long run by sticking with your current loan. Conduct a thorough cost and benefit analysis to decide whether business loan refinancing is the right solution. Have a clear goal in mind before you start looking for a new loan.
Compare your options. Shop around and compare loans from a variety of lenders. A financial broker who specializes in business loans can help you access many lenders where you can refinance your loan.
Choose a lender and loan. Once you've narrowed down your options, make your final decision based on the specific features of the loans you're considering.
Apply for the loan. Prepare all the necessary paperwork requested by the lender and apply for the loan. Detailed documentation is usually required before you can refinance, and you'll usually need to supply financial statements from at least the past 6 months, profit and loss statements, projected financials and business tax returns.
Get approval. Once you have all your documents in order, your application will be assessed by the financial institution. If you have collateral for your loan, the lender will likely want to have it evaluated.
Settlement. The final step is to sign the new loan contract and pay off your previous loans. You can expect to start making your new loan repayments after a month.
Compare business loan providers
What are the benefits to refinancing a business?
Refinancing a business loan can be helpful to your business. If you find the right lender you could see benefits like:
A lower rate. Refinancing can help you find a better APR, lowering your monthly payments and total cost of your loan. This could open your cash flow to invest back into your business for things like new equipment.
You can switch to a fixed rate. A loan with a variable interest rate can make budgeting for payments difficult. With a fixed-rate loan, your interest rates are locked in and won't increase for the life of your loan. This helps create a predictable budget.
You want to increase cash flow. By refinancing to a better deal, you can lower your loan repayments and increase the amount of cash available to help you manage your business day to day.
You want to manage your debt. By consolidating multiple debts into one loan, you only have to worry about paying down a single loan rather than making repayments towards several different loans.
You want to access the equity in your business. Refinancing can allow you to access the equity you have built up in your business to fund future spending or upgrades.
You want to release previous collateral. If you offered a personal asset like your home or property as security for a loan, you may be able to refinance and release that collateral. With a refinance, your business may be able to offer its own collateral to replace your personal assets.
What are the drawbacks to refinancing a business?
Refinancing your business loan may not always be the best idea. There are circumstances that make it better to stick with the loan you already have. Your choice to refinance or keep your current loan depends on the financial circumstances of your business and the risks and benefits of adjusting your loan arrangements.
Your business credit is low. Businesses have their own credit outside of your personal score. If your business still has a low score, you can't access the best rates and features of a loan. In this situation, refinancing may not be the best option.
It will cost too much. Add up the total cost of refinancing, including the fees that come with paying off your current loan. If the cost of refinancing outweighs the potential benefits, refinancing is likely not the right choice for your business.
You haven't been officially approved. Don't commit to changing loans or lenders until you've been approved. Evaluating the terms of a new loan takes time, so wait for official approval.
You risk losing the relationship with your current bank. If your business is a long-term customer of a particular bank, it may have an in-depth understanding of your business's history and financing needs. Switching to a new lender could damage this relationship.
How much does it cost to refinance a business loan?
Refinancing is meant to save you money, but you can expect to pay some fees. Fees can vary, but lenders should offer the cost of these fees upfront before you apply. It's important to evaluate the potential cost to the savings you're looking for.
Other fees you might encounter include:
Origination fees. Most lenders charge origination fees between 2% and 7% of the total loan.
Prepayment fees. Check the terms of your lenders. Some banks charge a fee for early repayment — if you break from their loan, they lose money from your interest.
Legal fees. Depending on the size of your business, you may need an attorney or financial advisor to help you determine the best deal for your business.
Appraisal fees. Offering collateral can lower the total cost of your loan, but you can pay a lot of money in appraisal fees.
Closing costs. These costs cover loan packaging or a business valuation.
Bottom line
Refinancing a business loan can help your business succeed and grow, but you'll need to weigh all your financing options as you make your decision. Not every loan needs to be refinanced, and you should be prepared to pay off the high fees of any previous loans before taking out a new one.
Frequently asked questions
More guides on Finder
Ask an Expert
You must be logged in to post a comment.