Finder is committed to editorial independence. While we receive compensation when you click links to partners, they do not influence our content.
Should I use a business loan broker?
A business loan broker can help you find the best loan for your needs – but there are risks involved.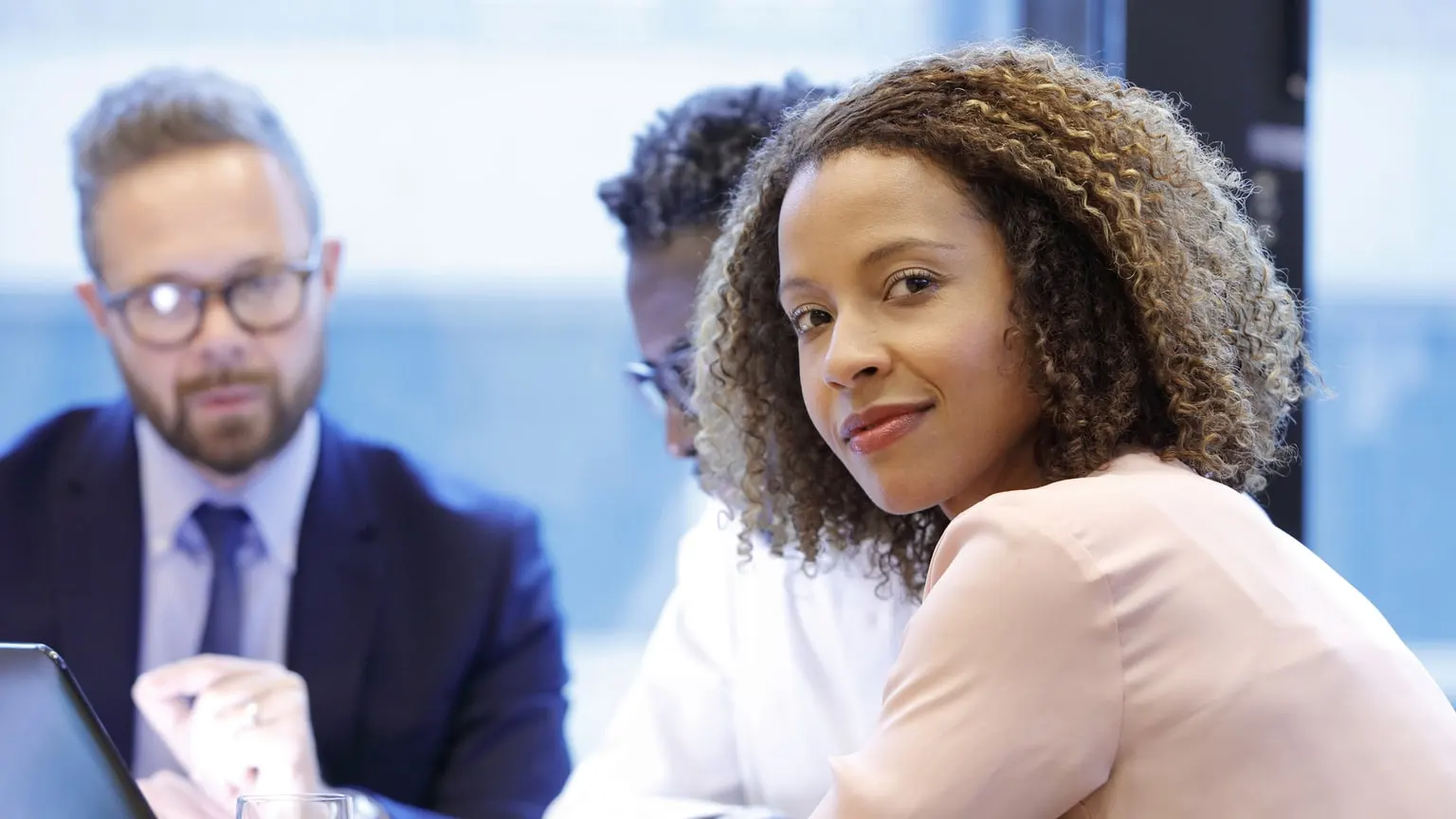 When time is money, comparing lenders to find the best deal on a small business loan can be too costly. A good business loan broker can save you the hours of work and potentially land you an offer you might not find on your own. But they aren't free – and there are some red flags you should watch out for.
What does a business loan broker do?
A business loan broker is a professional that helps businesses find financing. Brokers act as the middle man and take your business loan application to different lenders and come back to you with potential loan offers. Once you agree to the loan, brokers often handle repayments. Throughout the whole process, your broker can also be a resource for any questions you have about business financing.
How much does a business loan broker cost?
Brokers earn money one of 2 ways: either from you as the borrower or as a commission from the lender that you take out a loan with.
If the broker is going to charge you as the borrower, it's usually as a percentage of your total loan amount after it's funded. That fee could be anywhere from 5% – 15% with an online lender, or between 1% and 3% with banks or credit unions. Some business loan brokers charge this fee in the form of a higher interest rate. Once you make your repayments, they collect a percentage of the interest before giving the rest to the lender. If your broker just charges a fee outright, they may ask for it upfront.
While you can dodge paying the fee out of pocket if the broker earns their money directly from the lender through a commission, you'll need to be wary that they're simply not just connecting you to a lender that they'll make the most money from.
How could working with a business loan broker benefit me?
First and foremost, it can save businesses the time and effort of researching and applying for multiple business loans. Since business loan brokers are more experienced with business lending, they may know about loan options that you wouldn't have found on your own. Working with an experienced broker means they can smell a good deal — or a scam — from a mile away.
Sometimes it's just good to have a middleman. Your broker can explain any unfamiliar concepts. It's similar to hiring someone to do your taxes — they know how to get you discounts and credits that you may not otherwise know about, and can help keep more money in your pocket.
How do I compare business loan brokers?
There are a few business loan brokers available so make sure you compare your options before you apply. You can look at:
Approval rates. Some brokers may have higher approval rates than others – meaning their clients get the loans they apply for.
Personal service. If personal service is important to you, like having a dedicated broker on your account, then check that the brokerage offers this.
Fees. Does the broker charge additional fees on top of the loan?
Lending panel. Many brokers outline some of their lending panel before you apply. Have a look at the breadth of the panel and see if the lenders would suit your needs.
Type of business it services. Does the broker specialise in a particular type of business or industry?
Business loan broker vs. business loan marketplace
An online business marketplace is another option where you can quickly get quotes from several business loan lenders. At a glance, here are 4 ways business loan marketplaces are different from brokers. Business loan marketplaces:
Are free to use
Aren't involved in repayments
Are often faster than a broker
Don't offer specific advice to your business, although many provide educational resources
How does it work? You fill out an online form, and after you submit the form, the marketplace uses an algorithm to find lenders you might qualify for. Some lenders give you loan amounts and rate quotes in a matter of seconds after a soft credit pull, while others will give your contact information to lenders so they can reach out to you.
| | Broker | Online Marketplace |
| --- | --- | --- |
| Application process | Give your broker the information they need to apply for a business loan for you. The broker takes care of everything, except picking an offer and signing the paperwork. | Fill out a short online form yourself to get pre-approved. Then follow the lender's directions to apply yourself. |
| Cost | 1%–15% of your loan amount, or could be free if the broker works on commission from the lender. | Free for borrowers. |
| Typical turnaround time | Varies from a few days to a few weeks. | Can be as little as a few minutes to get an offer. |
| Good for | Good if you are unfamiliar with the business loans market and need a helping hand through the process. | Good if you need funds quickly. Since it's an automated process, you can make a decision in a matter of minutes and even have funding as soon as the next business day. If you have some experience with business loans, a marketplace can also help you save on broker fees. |
Should I apply with lender by myself instead?
Sometimes it makes more sense to apply for a business loan directly. Established businesses with well-documented revenue and a strong business plan are more likely to qualify with business lenders at favourable rates – so a business loan broker's services might not be worth the cost. Consider applying yourself if you have the time and resources to do some research and have some experience with lending.
Applying on your own might not make sense if you're new to business or business lending. Young businesses or those with low revenue can have a difficult time finding competitive financing. It can be hard to spot the right deal and it's easy to make mistakes on your application.
Compare business loans you can apply for today
We currently don't have any brokers available on Finder. But you can compare rates and terms offered by business loan lenders yourself in the table below and apply for one today.
5 questions to ask when picking a business loan broker
A good business loan broker can be great for a small business that needs help with the application process. But not all brokers have your best interests in mind. Here are some questions to ask your broker before you decide to work with them.
How many lenders will see my application? The more, the better. If the broker tells you they have the perfect lender for you and there's no need to shop around, hire someone else.
Do some lenders bring in more money than others? Often that's the case. This is not a red flag on its own, but if you know up front which lenders land your broker the highest commission, then it's easier to tell if your broker is looking out for your or its own best interests when they present you offers.
Will I know how much I'm paying in fees? Legit brokers are upfront about fees and will tell you the cost of your loan before you agree to an offer.
How much time will I have to decide? Your broker should give you a couple of days to think over any loan offers. Avoid brokers that are pushy about getting a decision.
Do you sell my information to third parties? With an online marketplace, you can read the terms and conditions to find out what it does with your name and contact information. With a broker, you can ask. If it does, you could end up fending off a tidal wave of calls and emails from companies trying to sell you something.
What to watch out for with business loan brokers
No contact information online. If a broker doesn't list an address or phone number, there's a chance that what they're doing isn't completely above board. Most legit business loan brokers list multiple ways for customers to get in touch with them.
No privacy policy. A broker that isn't upfront about what they do with your personal information could be a sign that they make some of their profits by selling clients' info to third parties.
Guarantees you'll get a loan. Just like a lender, no broker can guarantee that you'll find a loan through it services. A guarantee is often a sign of a scam.
No credit check. Your broker needs to know your credit score to find a legitimate business loan. If it doesn't run a credit check, this could be another sign that it's a scam – or that you'll be connected to lenders that offer poor rates and terms.
No references or track record. If your broker can't produce testimonials or contact information from former clients, then there's a chance that their customers are less than happy with their services.
Bottom line
A loan broker can potentially help your small business find a competitive loan if you don't have the time or experience to apply on your own. Brokers can also help if you've had trouble finding a loan that your business can qualify for. But be careful about who you choose to work with — some brokers don't always have your best interests in mind.
Want to learn more about your business loan options? Check out our guide to business loans to discover how they work and compare lenders.
Frequently asked questions about business loan brokers
More guides on Finder
Ask an Expert
You must be logged in to post a comment.