To get started on buying a domain name, visit https://unstoppabledomains.com.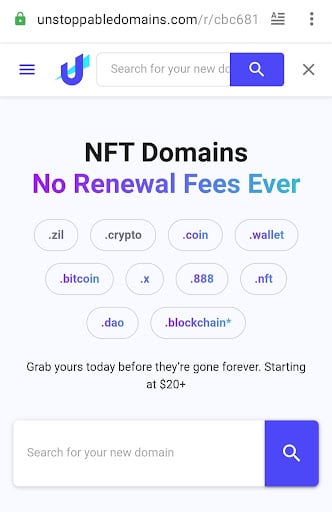 Click on the search bar and enter the domain name, for example, "zil".
A new page will open with a list of possible extensions. The ones labeled "Protected" are unavailable. Unstoppable Domains will suggest several available extensions, each with their price.
Choose an extension, e.g. washingtonzil. Navigate to the top right and click on the cart. To check out, you need to create an account if you don't have one.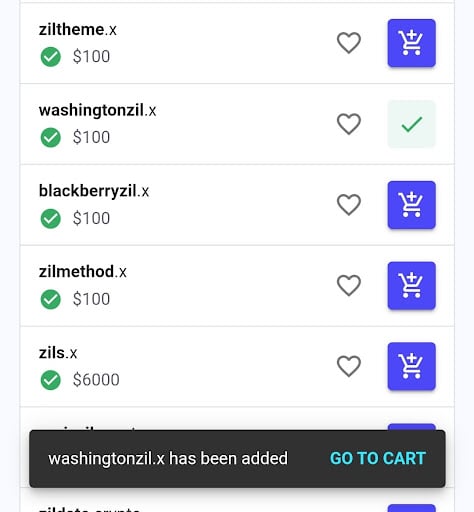 After signing in, you'll be asked to choose a payment method, such as crypto, PayPal, credit card or crypto.com.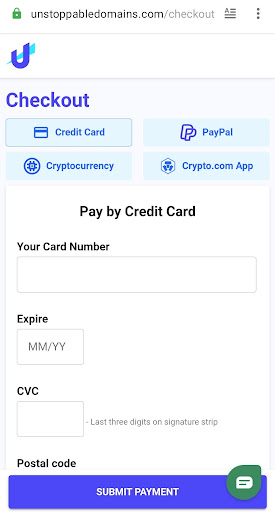 The site supports Bitcoin, Bitcoin Cash, Ethereum, Dai(ERC-20), Litecoin and USDC (ERC-20).
Click on your desired crypto and complete the transaction. The domain name is now yours.