RBC High Interest eSavings Account review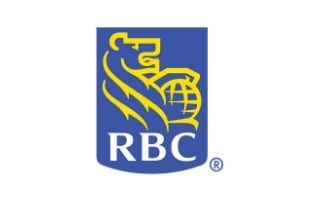 Promotional Rate

5.20% for 3 months

Regular Interest Rate

1.7%

Transaction Fee

$5.00

Minimum Balance

$0
Our verdict
Enjoy a high interest rate on your savings and pay zero monthly fees with the online RBC High Interest Savings account.
The RBC High Interest eSavings Account is a good fit for customers who want to bank online and would like to earn a high interest rate on their savings. It offers no minimum deposit requirements, zero monthly fees, free RBC transfers and one free ATM withdrawal per month.
While this account offers many benefits, it's not suitable for customers looking for an everyday banking account. This is because just about every debit you make will come with a $5 fee. This fee applies to transactions such as in-store purchases, bill payments and ATM withdrawals. Its primary use is to earn interest on savings you've deposited.
Pros
No monthly fees. You won't have to pay anything to set up or maintain your account.

High interest rates. You can earn as much as 1.7% interest on any money you have in your account.

Free internal transfers.

You can send money to your other

RBC accounts

at any time of day or night for no additional fee.

No minimum deposits. You can get your account up and running with as little as $1, which makes this account accessible to most customers.

Automatic deposits. You can sign up to get money automatically withdrawn from your chequing account and deposited into your eSavings Account each month.

Specialized advice. It's easy to see what your investments and savings are doing when you sign up for an RBC MyAdvisor account.

Mobile cheque deposit. You can easily deposit cheques from your mobile phone using the RBC Mobile app.

Welcome offer. Earn 5.2% interest for 3 months when you open your first RBC High Interest eSavings account. Valid until December 22, 2023
Cons
Limited debits. You only get one free debit per month and after that you'll be required to pay $5 per transaction.

Fees for Interac e-Transfers. You have to pay $1.00 for every Interac e-Transfer that you send to friends or family.

ATM charges. It costs $2 every time you want to withdraw money from an ATM.
The RBC High Interest eSavings Account is a fee-free online account that lets you earn 1.7% interest on your savings. There are no minimum deposit requirements and you can get all of your internal RBC transfers for free. Just keep in mind that as a straight-ahead savings account isn't suitable for day to day banking since it only offers one free external debit per month. After that, you'll have to pay a $5 charge for every transaction.
Neo Money Account
Alternative: Neo Money
Earn 2.25% interest on your savings, plus earn a high rate of cashback on your spending. No account or transaction fees. Earn 2.25% interest on your balance + get up to 15% cashback on first-time purchases with your Neo Money card. CDIC insured up to $100,000 balance.
How do I open an RBC High Interest eSavings Account?
Follow these steps to open an RBC High Interest eSavings Account online:
Go to RBC's website and find the RBC High Interest eSavings Account under the RBC accounts section.
Click on the "Sign me up" button on the main promotional page for the eSavings Account.
Demonstrate that you meet the eligibility requirements for the account.
Enter your personal details such as your full name, date of birth, Social Insurance Number (SIN) and email address.
Review the information you've inputted and submit your application.
Prepare any additional information that RBC requests before approving your application.
Once approved, sign up for an online RBC account with your new banking information.
Eligibility requirements
To apply for an RBC High Interest eSavings Account, you need to meet the following criteria:
Be a Canadian citizen or resident who is at least 18 years old (19 in some provinces)
Be opening a sole account in your name
Required documents and information
Your name, residential status and contact information
Your Social Insurance Number (optional) and date of birth
Your email address and phone number
How do I deposit or withdraw my money?
You can withdraw money by sending it to your other RBC accounts using an internal transfer. It's also possible to send funds using an Interac e-Transfer, though you'll need to pay $1 for every transaction. You can also take money out from an ATM with an RBC Debit Card or by visiting an RBC teller.
For deposits, you can easily put money into your bank account using an ATM or by visiting a branch. You can also deposit cheques using your mobile phone. Paying bills and internal and external transfers can be done online or using your mobile account.
How can I get in touch with customer service?
There's a number of options available for you to connect with RBC customer service:
By phone. You can call RBC's toll-free number, 24 hours a day and 7 days a week.
In person. Visit an RBC branch to speak with a customer service representative in person during branch business hours.
By mail. If you prefer to use snail mail, you can send a letter to RBC's head office in Toronto, or to a local branch if that makes more sense.
By email. If all else fails, you can send an email to RBC through your secure online banking account.
Frequently asked questions