Finder makes money from featured partners, but editorial opinions are our own.
Stream your favourite reality TV shows in Canada with hayu
Streaming service hayu caters to those with a taste for the drama-fuelled world of reality television.
There's no disputing that Canadians (and the rest of the world) have an overwhelming love affair with what's been dubbed "reality TV." These shows promise an "unscripted" look at the lives and trials of everyone from the rich and famous to regular, unknown people.
While reality TV is a mainstay for free-to-air and paid TV, its popularity led to the arrival of a streaming service dedicated to the genre. hayu offers over 300 downloadable shows you can watch on the go.
Besides Canada, the platform is also available in Australia, The Philippines, Singapore, Hong Kong, India and most European countries. What's more, it offers same-day access to new episodes of popular shows as soon as they air in the US. No more waiting around for the latest episode of Below Deck or Real Housewives of NYC.
How much does hayu cost?
hayu only streams reality TV content without genre options for drama, sports or documentaries. This makes the platform cheaper than other streaming sites like Netflix or
Disney Plus
.
In Canada, hayu charges $5.99 per month, $28.99 for a 6-month subscription or $52.99 for an annual subscription. There are no lock-in contracts.
There's also a 7-day free trial for new users, which is useful to explore whether you think the service fits your entertainment needs.
hayu also has deals to watch out for from time to time, allowing you to get a subscription at a cheaper price.
hayu shows and content
This service is 100% dedicated to the best and worst of reality television. From every episode of Keeping up with the Kardashians to every real housewife in every major city, you'll find almost all of it on hayu. Follow the links below to find out more about what's streaming on hayu.
hayu free trial
Before purchase, hayu offers a free 7-day trial for you to try out the features and shows.
If hayu's content fails to meet your desires and expectations, its no-lock-in contracts mean you can cancel anytime.
How do I access hayu?
If you're familiar with streaming Netflix, hayu will be instantly familiar. If this is your first streaming service or you're still a bit lost, here is what to do:
Go to the hayu website and fill in your account details.
Watch your shows from the hayu website, or download and install the hayu app on your favourite device.
Sign in on your device.
Enjoy the latest reality TV shows.
What devices can I use to access hayu?
You can access hayu via a dedicated iOS or Android app on your mobile device or through a compatible web browser.
For those who like their reality TV on the big screen, hayu has an app for the 4th generation Apple TV, which offers support for high-definition streaming of the latest reality shows. Plus, you can watch using Android TVs, Amazon Fire TV, Xbox, Samsung TVs, LG TVs and Roku.
The hayu app also supports streaming content over Chromecast or AirPlay to the big screen. However, if you've downloaded an episode of Made in Chelsea, you'll need to watch it on your mobile device.
Alternatively, you can subscribe to hayu through Prime Video Channels. In that case, you can watch hayu on any device compatible with Amazon Prime Video.
What is hayu's streaming quality?
Depending on your Internet connection, hayu can deliver your daily dose of Kardashians in different streaming qualities up to HD.
Like many similar services, hayu uses adaptive streaming technology to maximize the viewing experience based upon your connection speed and the device you're using to watch.
Unlike some other streaming services, there's no way to manually set the stream quality while watching on a mobile device. For users with low data allowances on their mobile plans, this can be potentially dicey.
hayu offsets this by letting you download episodes to your mobile or tablet devices for offline viewing. Videos are available to download to your device in either SD (approximately a 300MB download) or HD (about 700MB).
How do I cancel my hayu subscription?
If you decide to unsubscribe from hayu, start by making sure that you are signed in.
Go to My Account, select Payment Details and click the cancel button to initiate the process. Follow the on-screen prompts. You'll still have access to hayu until the end of your billing period.
If you are subscribed to hayu through a third-party service like iTunes or Google Play, you'll need to unsubscribe directly through those platforms.
hayu Canada review: Pros and cons
Pros
Day and date streaming. New episodes appear on hayu right after broadcasting in the US.
Widest range of reality shows with full season archives. If you need a Real Housewives binge, you're all set.
Price. Half the price of bigger streaming services like Netflix.
Free trial. Take the service for a test run with a free 7-day trial.
Cons
No non-reality shows. If reality TV isn't your thing, there's nothing else to tempt you.
Minimal Canadian content. Most shows are from the US or UK.
hayu FAQs
How does hayu compare?
If you're after something the vain and vapid Vanderpumpers just can't provide, your streaming options in Canada are growing by the day. Here's just a taste of what's available.
---
You might also be interested in...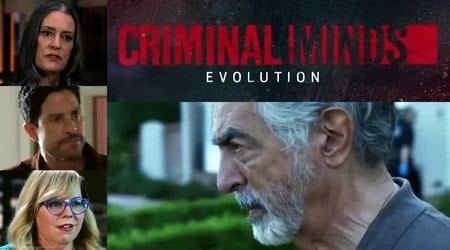 Season 16 of the hit FBI crime show is premiering on Disney Plus.
Read more…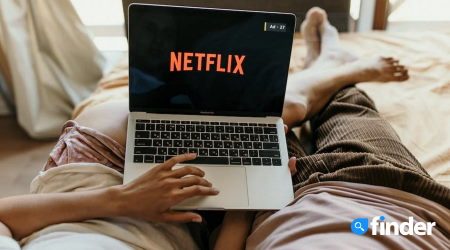 Netflix Basic with ads is cheaper, but it comes with some limitations.
Read more…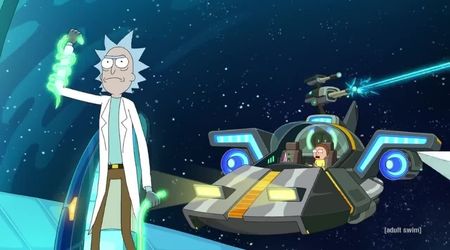 Here's where to watch the 6th installment of your favourite animated sci-fi sitcom.
Read more…