Finder is committed to editorial independence. While we receive compensation when you click links to partners, they do not influence our content.
Netflix Canada: Price, features and content
Netflix is one of the most popular streaming services on the market, so we look at why this might be.
The biggest streaming service in the world really needs no introduction, but here's one anyway. With humble beginnings as a DVD delivery service, Netflix essentially paved the way for streaming video on demand single-handedly. After a huge global expansion, including into Canada in 2010, Netflix is now available in over 190 countries around the world.
Netflix started only streaming shows from other studios, but now also produces Netflix-original content — an important strategy as studios like Disney and Paramount have developed their own exclusive content streaming services, Disney Plus and Paramount Plus. Early Netflix successes included House of Cards and Orange is the New Black, while later hits included Stranger Things and Squid Game.
How much does Netflix Canada cost?
A Netflix Canada subscription costs:
Netflix Basic with ads: $5.99/month
Netflix Basic (no ads): $9.99/month
Netflix Standard: $16.49/month
Netflix Premium: $20.99/month
Netflix Canada does not offer annual plans, so you can't pay for a yearly subscription.
Basic with Ads and Basic (no ads) only allow one HD (720p) stream. The Standard plan allows 2 simultaneous streams in Full HD (1080p). The Premium plan allows up to 4 simultaneous streams in Ultra HD (4K) and HDR.
There are no contracts with Netflix so you can cancel the service at any time. But until then, the credit card you used to sign up will automatically be charged each month.
How much is Netflix monthly in Canada?
Fees for password sharing at different locations
As of February 2023, Netflix started limiting how many people at different locations can share the same account. You now have to pay to add up to 1 additional user for $7.99/month with the Standard plan, and up to 2 additional users for $7.99/month each with the Premium plan. An "additional user" refers to any person watching from a different location.
What are the limits on the Basic plan with ads?
On November 1, 2022, Netflix launched the Basic with Ads subscription tier, which costs $5.99 a month in Canada. It's cheaper than the Basic plan but has around 4-5 minutes of ads for every hour of viewing, plus you won't be able to download content. Around 5% of the regular Netflix library is unavailable with this plan. The entire Netflix catalogue will also now be available in a minimum of HD, with the Basic plan and the Basic plan with Ads both being in HD from November 1, 2022.
Does Netflix have a free trial in Canada?
While Canadians were once able to enjoy 30 days of free Netflix, that's no longer the case. Netflix removed its free trial in October 2020. You can cancel your account at any time though. So if Netflix isn't right for you, the most you'll pay is 1 month's subscription fees.
Compare Netflix to other streaming services in Canada
What can I watch on Netflix Canada?
We monitor Netflix content additions and removals regularly, and Netflix's library in Canada currently has 2367 TV shows and 4407 movies.
Netflix TV highlights include global hits like Stranger Things, Lucifer, The Witcher, Virgin River, The Crown and more.
Netflix features
Netflix comes with numerous features that make streaming a seamless and accessible experience. You can:
Set up multiple profiles, so every member of the household can create their own watchlist and get personalised recommendations.
There is a special Kids profile and you can set parental controls.
Transfer profiles, a recently introduced feature that lets people using your account transfer a profile — keeping the personalized recommendations, viewing history, My List and other settings — when they start their own membership. This feature is rolling out around the world. You'll be notified by email as soon as Profile Transfer becomes available on your account.
Download content from Netflix to watch offline
Watch with closed captions or subtitles
Adjust playback speed
Audio descriptions are available for a lot of titles
Use the Skip Intro button for when you're in a rush
Auto-plays episodes so you can binge-watch for as long as you want
Use Play Something and Netflix will automatically choose a title for you if you don't know what to watch
How does Netflix compare?
Netflix is one of the most popular streaming services in Canada, but the competition is getting fiercer each year. Services like Prime Video, Disney Plus and Paramount Plus are worthy competitors. Niche services like BritBox, Acorn TV and Shudder also available to cater to viewers with more specific tastes.
Which devices are compatible with Netflix Canada?
An appealing aspect that Netflix has over other video streaming providers is the number of devices you can use to access the movies and TV series. Sign in with your Netflix account to watch instantly on the web at netflix.com from your computer or on any internet-connected device that offers the Netflix app including smart TVs, smartphones, tablets, streaming media players and game consoles. Some already come with the Netflix app pre-installed, so you don't have to add another device to watch. Netflix is available to watch on:
---
How much data does Netflix use?
It depends on the quality you set for your stream. Usage varies depending on whether you're streaming in SD, HD or 4K. Below is a guide to how much data Netflix will consume at each level of quality:
Low quality: 300MB/hour

Standard definition (SD): 700MB/hour

High definition (HD): 3GB/hour

4K/ultra HD (UHD): 7GB/hour
How do I cancel Netflix?
You can cancel Netflix anytime in just a few clicks. You'll still have access to your plan until the end of the billing period, and you can restart your membership whenever you want.
Go to the Netflix website.

Visit netflix.com/ca from a browser on your desktop or laptop, and sign in with your username and password.

Go to "Your Account."

Hover your mouse over the username or user icon in the top-right corner of the home screen. In the drop-down box, click "Your Account."

Select "Cancel Membership."

On the "My Account" screen, click "Cancel Membership" near the top of the screen under "Membership and Billing."

Finish the process.

On the next screen, you'll see the date your account is paid up to, after which your subscription will end. Click "Finish Cancellation" to complete the process.
Why is Netflix no longer available?
Here are a few reasons why you might have issues streaming or why Netflix might no longer be available:
The show you're watching has been removed from Netflix due to licensing agreements.
Your Netflix app may need to be updated.
Your internet connection might be faulty.
Your device is too old and is no longer supported by Netflix.
Your monthly Netflix subscription payment has failed.
Someone with access to your account has cancelled your subscription.
Netflix Canada FAQs
You might also be interested in...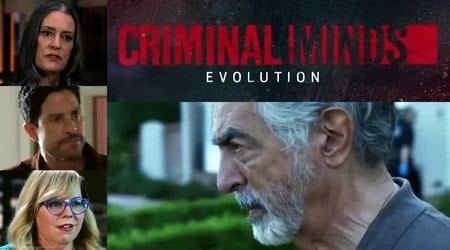 Season 16 of the hit FBI crime show is premiering on Disney Plus.
Read more…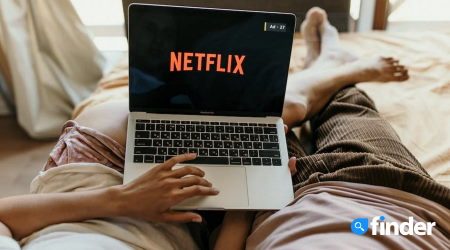 Netflix Basic with ads is cheaper, but it comes with some limitations.
Read more…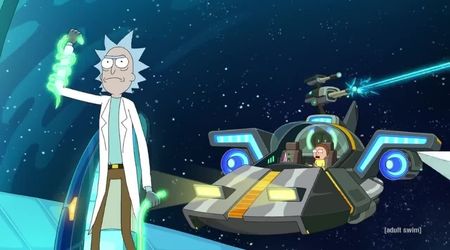 Here's where to watch the 6th installment of your favourite animated sci-fi sitcom.
Read more…