Finder is committed to editorial independence. While we receive compensation when you click links to partners, they do not influence our content.
Amazon Prime Video Channels Canada: How they work and what you can watch
Customize your Prime Video subscription with additional channels that cater to your interests.
While cutting the cord comes with obvious advantages – no contracts, for one – it also poses a big question: now what?
With so many video services out there, it can be difficult to keep track of everything you want to watch. Each streaming platform comes with its own slate of popular TV shows and movies, and navigating between them all can be a hassle. Wouldn't it be great to be able to access everything within a single app?
That's what Amazon Channels is all about. This Prime Video feature enables you to subscribe to various content providers directly from your Prime Video account, available free with an Amazon Prime subscription. In other words, instead of accessing a different app to watch a show, you can stream it directly via the Prime Video app.
What is Amazon Channels?
You can consolidate your Prime Video Canada subscription by adding additional channels into the mix. These are basically optional add-ons: You pay an extra monthly fee to be able to access even more content you find appealing. Each channel comes with its own library which you can access live or on-demand.
What channels are on Amazon Prime Canada?
Amazon Prime currently offers 19 channels to choose from in Canada. One of the most popular is StackTV, which features 12 networks with hit shows, live and on-demand – including Global, History, Adult Swim, HGTV, Showcase, National Geographic and more. You can also get niche channels like BritBox, Shudder, hayu or Sundance Now.
Keep in mind that these prices are on top of your monthly Amazon Prime subscription. So, for instance, adding hayu to Prime Video will cost you $7.99/month plus $5.99/month, bringing your total monthly cost to $13.98 (plus any applicable taxes).
What content is on each channel?
Each channel has its own slate of content, but you can browse the offerings before you sign up. StackTV brings you live and on-demand access to 12 networks with shows like Rick and Morty, S.W.A.T., Clarice, Top Chef Canada, Vikings, Below Deck Mediterranean and more. STARZ comes with a whole bunch of exciting original shows like Power, as well as a wide collection of movies.
BritBox and Acorn each specialize in British telly, enabling you to watch shows like Line of Duty, Agatha Christie's Poirot and Midsomer Murders. hayu is the home of reality TV, offering titles like Love Island and The Real Housewives of Beverly Hills. Shudder is the go-to destination for horror, while Sundance Now offers independent titles. If you're into movies, you might find Hollywood Suite or IFC Films Unlimited appealing. Documentary lovers will probably be drawn to BBC Earth or Love Nature. You get the idea.
That's the great thing about Amazon Channels: You can build a personalized subscription that appeals to your entertainment preferences, with all content available in one handy place.
Do Prime Video channels have free trials?
Yes, most Amazon Channels offer a free trial, which varies in length. You usually get 1 week free, after which you will need to pay for the channel of your choosing.
If you sign up for Prime for the first time, your 30-day free trial can include the channel you want as well. The platform is often running special promotions, so it all depends on what offers are active when you decide to take the plunge.
How to add channels to Amazon Prime in Canada
Adding channels to your Prime Video subscription is easy. Start by signing into your Amazon account. Then, follow these steps:
Go to Amazon's list of channels.
Find the channel you're interested in and click on it.
Click through to the main banner above the list of available shows and movies.
Hit the "Get started" or "7 day free trial" button, whichever is available. If you only see "Get started" it means that the channel doesn't offer a free trial.
Enter your PIN and confirm the required details to finalize the purchase.
If you're a new user, navigate to the Prime Video home page and hit the "Start your 30-day free trial" button. You'll need to create an Amazon account, so follow the on-screen prompts to add your personal and payment information, as well as confirm your Prime subscription.
How do I get Prime Video?
First things first, let's get the basics out of the way. Prime Video is available for free with an Amazon Prime subscription. This buys you extra perks as well, which will come in handy if you're a frequent Amazon shopper. The list includes free 2-day shipping and free same-day or 1-day delivery in select cities, so you can save big on shipping fees while also enjoying extra services for no additional costs.
Besides access to Prime Video, an Amazon Prime subscription also offers free music, reading, games and access to exclusive deals. In Canada, Amazon Prime costs $7.99/month or $79/year, with a 30-day free trial available to new users. This is the price you'll pay before adding any additional channels into the mix.
Even without those, however, Prime Video offers a generous library of TV shows and movies, with highlights like The Marvelous Mrs. Maisel, The Boys, The Underground Railroad and more.
Amazon Channels device compatibility
The beauty of Amazon Channels is that you can access all the content you want from the same app, on all compatible Prime Video devices. That includes smart TVs and streaming devices, game consoles, Android and iOS devices, computers or Fire TV devices and Fire tablets.
Amazon Channels Canada: Frequently asked questions
One thing to keep in mind: Some services, like BritBox or Shudder, offer annual memberships that aren't usually available when you get the service through Amazon Channels – and that might help you save money in the long run. It's always a good idea to check out the service on its own as well, to figure out which option works best for you.
How does Amazon compare?
You might also be interested in...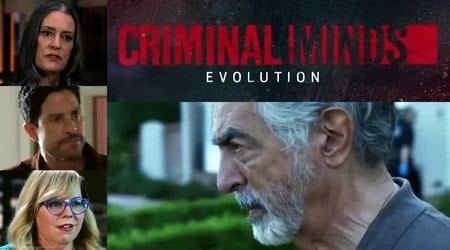 Season 16 of the hit FBI crime show is premiering on Disney Plus.
Read more…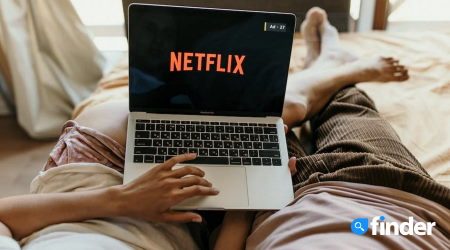 Netflix Basic with ads is cheaper, but it comes with some limitations.
Read more…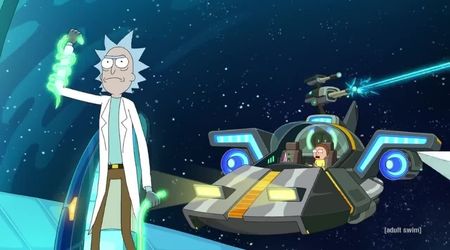 Here's where to watch the 6th installment of your favourite animated sci-fi sitcom.
Read more…