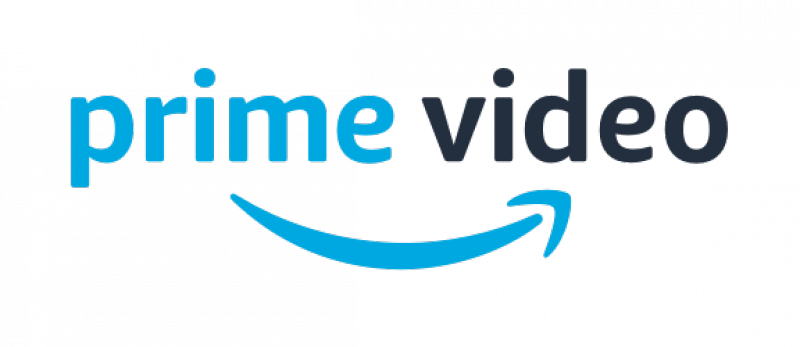 Finder is committed to editorial independence. While we receive compensation when you click links to partners, they do not influence our content.
Amazon Prime Video Canada | Price, features and content
There's no shortage of competition on the Canadian streaming market, but Amazon shoppers get access to Prime Video for free.
Once upon a time, Canadians used to struggle with limited entertainment options. That's no longer the case, since cord cutters now have plenty of choice when it comes to streaming platforms. So much so that deciding which one to get can be difficult.
However, Amazon Video has one important thing going for it: it's free with a Prime subscription. That means that on top of fun perks like fast shipping, Prime subscribers also get access to a generous library of original productions from Jack Ryan, The Marvelous Mrs. Maisel, The Boys and more.
What is Amazon Prime Video?
Amazon Prime Video is a subscription video on demand service developed and operated by Amazon. Similar to Netflix, it allows you to stream an unlimited number of TV shows and movies from its content library for a monthly fee.
The service launched in the US back in 2006 under the name Amazon Unbox, but was renamed two years later to Amazon Prime Video. It has been available in Canada since late 2016.
The platform offers an appealing library of both TV shows and movies. Its collection is smaller than some of its competitors, but Prime Video compensates with quality original productions.
The service used to allow users to vote on which new shows they should order based on pilot episodes, a revolutionary approach that made the show creation process much more… democratic. Viewers watched the pilots and gave Amazon feedback on which series they are interested in. Amazon would then choose which shows to pick up for additional episodes taking into account fan reactions.
Sadly, that's no longer the case. Moving forward, Amazon is reportedly focusing on more traditional metrics to gauge a show's viability.
Don't worry – you can still look forward to watching plenty of exciting fresh content. The list includes a TV series based on The Lord of the Rings novels, an adaptation of Neil Gaiman and Terry Pratchett's beloved novel Good Omens and a fantasy series starring Cara Delevingne and Orlando Bloom titled Carnival Row.
How much does Amazon Prime Video cost?
Canadians get access to the Prime Video platform for free with an Amazon Prime membership. A subscription costs $79/year but you benefit from a 30-day free trial to figure out if it's worth your money. Quebec residents receive an initial membership of 13 months for $79 instead of a free trial.
Besides access to Amazon Video, Prime memberships come with several perks for avid shoppers. You get free two-day shipping or even same-day or one-day delivery to select areas.
Subscribers also get early access to deals and promotions, unlimited photo storage, and access to Twitch Prime. In other words, if you purchase products from Amazon often enough, a Prime membership is worth the investment. Free access to the streaming platform is an appealing plus.
How much content does Amazon Prime Video offer?

The Amazon Prime Video content library is generous, boasting both movies and TV series. It contains a mixture of its own original content and programming from other providers the same as Netflix does. Depending on mood, it's likely you'll stumble upon something for every occasion.
Amazon Prime Video has really started to hit its stride with its original content. This includes The Marvelous Mrs. Maisel, which recently won several Emmy and Golden Globe awards, Sneaky Pete, Fleabag, Forever, Jack Ryan and Hunters.
Amazon has also snapped up the global rights for Borat 2.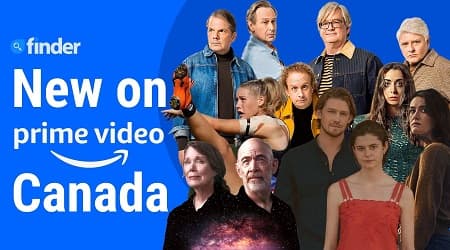 Coming to Prime Video May 2022
Highlights this month include sci-fi series Night Sky, drama Conversations with Friends and sketch show The Kids in the Hall.See what's new
How much data will Amazon Prime Video use?
Titles from Amazon's library are available in formats ranging from standard quality (SD) to UHD and HDR. How much data you'll use while streaming TV shows and movies will depend on the quality you're using to watch programming. The platform doesn't release official information about data usage.
However, we estimate that you will burn around 900MB per hour for SD playback, 2GB per hour for HD playback and around 5.8GB per hour of UHD content. As it's generally the case with streaming, this can impact your data allowance, so we recommend a broadband plan with unlimited data if you plan to watch a series or a lot of movies.
On mobile, Amazon Prime Video allows users to download selected titles to watch later. That means you can download a TV episode when connected to Wi-Fi and watch it whenever you want without additional data charges.
When watching on a mobile network, keep in mind that the amount of data you use may incur extra charges from your mobile carrier. If you have a small monthly allowance, we suggest going to Settings in your Amazon Prime Video app and selecting the "Wi-Fi only" option, so you don't accidentally start streaming videos when on mobile data. Otherwise, streaming on data will burn on average 270MB/hour on Android and 1.3GB/hour on iOS.
What devices are compatible with Amazon Prime Video?

Amazon Prime Video works with a wide range of devices, from smartphones to gaming consoles. These include:
Amazon Prime Video FAQs
How does Amazon Prime Video compare?