Finder is committed to editorial independence. While we receive compensation when you click links to partners, they do not influence our content.
How to mine Bitcoin (BTC)
Read the simple explainer of how Bitcoin mining works, and find out why it's important, whether it's profitable and some of its downsides.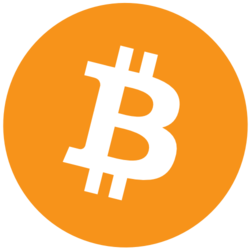 $37,950.00
Disclaimer: This information should not be interpreted as an endorsement of cryptocurrency or any specific provider, service or offering. It is not a recommendation to trade.
What is Bitcoin mining? The basics explained
Bitcoin mining may seem intimidating, especially with its industry jargon. However, with a little bit of basic knowledge this seemingly intimidating process can become much simpler.
Sometimes confusingly the names for Bitcoin the digital currency and the blockchain, can be used interchangeably. However, the 2 are fundamentally different and are important to distinguish for mining. The best way to think about it is that every transaction of Bitcoin (BTC) is processed and stored on the Bitcoin blockchain.
As the name suggests, the blockchain is a chain of blocks. Each block contains a new set of transactional data. The newest block in the chain contains the latest set of transactions.
New blocks are created by Bitcoin miners. However, only 1 miner can create each new block. To ensure that only 1 miner creates a block, all miners must compete to solve a complex mathematical problem. The miner that achieves a solution first gets to validate all transactions and create the new block. This is called proof-of-work (PoW).
In return for their efforts they are rewarded with brand new Bitcoin (BTC), plus the transaction fees from all transactions of the block. The reward is currently 6.25 Bitcoin per block. A new block in the Bitcoin blockchain is created every 10 minutes.
How to mine Bitcoin in 4 Steps
Get your Bitcoin mining hardware. Bitcoin mining requires specific hardware. This is often referred to as a Bitcoin mining "rig". At the beginning of Bitcoin's history, ordinary domestic computers could be used to mine Bitcoin. However, due to popularity, the complexity of Bitcoin's proof-of-work algorithm needed to increase, which resulted in a necessity for increased computer power. The specialized hardware used by most miners are called ASIC (application-specific integrated circuit) chips. These are powerful machines specifically built to solve Bitcoin's proof-of-work algorithm.

Download your preferred Bitcoin mining software. Once you have a Bitcoin mining rig in place, your next step is to download the necessary software that will connect you to the Bitcoin blockchain. The software distributes work to miners and adds new blocks to the blockchain. There are several free software programs that can be used to mine Bitcoin. Nice Hash Miner is one example.

Select and join a Bitcoin mining pool. Even with the latest hardware and software, Bitcoin mining would be fruitless for an individual. Individual miners cannot compete with the large mining farms backed by mining companies. Luckily there is a solution – a Bitcoin mining pool. Individual miners can combine their computing power with the group to collectively compete. Fees must be paid to the operator of the pool and rewards are slightly lower, but using a mining pool will ensure rewards remain frequent.

Start mining. Once you choose a pool, you are now ready to start mining Bitcoin. Connect your mining hardware to a power outlet, complete the connection to the Bitcoin blockchain with your chosen software, fill in details regarding your Bitcoin wallet and chosen mining pool and you're good to go.
How much can a Bitcoin miner earn?
While solo Bitcoin miners may find it difficult to profit from the venture, those that join Bitcoin mining pools are far more likely to bring in a return. However, how much a Bitcoin miner can earn depends on several variables.
To make a profit with Bitcoin mining, returns must be enough to cover the cost of electrical power, plus an initial investment for the mining equipment. To give themselves the best chance of success Bitcoin miners focus on cheap electricity, low-cost hardware and a good Bitcoin mining pool.
Another aspect to consider is the tax on the Bitcoin mined. It may not be guaranteed that a miner makes a profit, but depending on the jurisdiction, you may need to pay tax.
Finally, the price of Bitcoin will ultimately determine how profitable a Bitcoin mining venture is. As mining equipment and electricity will be purchased in fiat currency, Bitcoin must maintain a high enough price for rewards to outweigh the costs.
The costs of mining Bitcoin
With increasing competition, the price for profitable Bitcoin mining equipment has increased considerably. As large mining farms drive up demand and dominate the Bitcoin mining space, mining rigs have had to become more powerful, which in turn increases the price. While some ASIC miners can start from $500, a professionally built mining rig can cost anywhere from $15,000. It may be over a year before a miner makes that money back.
Once a Bitcoin mining rig is in place it then has to be powered. The cost of electricity is relatively low but if a Bitcoin mining rig is running every single day, costs can soon start to pile up. The cost of electricity will also vary from country to country.
As previously discussed, to stand a chance of a return, every miner needs to mine Bitcoin through a Bitcoin mining pool. However, there is a cost to join a Bitcoin mining pool. The operator of each pool will charge a percentage for use of the network. These pool fees typically range from 2.5-4% and are removed from the mined Bitcoin.
The final cost to consider is the fee required when selling any Bitcoin. If a user's intention is to sell all Bitcoin that is mined, a fee will need to be paid to the cryptocurrency exchange or broker used to facilitate the transaction. These fees will vary between exchanges, and can sometimes be minimal, but should still be factored in to the overall cost.
What can I use to mine Bitcoin?
Though it was once possible to mine Bitcoin with your personal computer's CPU or a high-speed graphics card, that's no longer the case. With the advent of increasingly sophisticated mining hardware, specifically, ASIC chips designed for the sole purpose of mining Bitcoin, digging for digital gold via your desktop PC is a thing of the past.
These days, there are 2 main options for mining Bitcoin:
Cloud mining

Personal mining
Cloud mining
Warning
The breakeven point for cloud mining is increasingly hard to achieve. As Bitcoin mining difficulty increases, the amount of Bitcoin received decreases with time. Even if the price of Bitcoin dropped and the Bitcoin mining difficulty decreased, your return on investment in the mining process will have still lowered.
In most cases, it may be more profitable to simply buy cryptocurrency instead of cloud mining.
Where to buy cryptocurrency
To make a profit mining Bitcoin, you'll need access to the best hardware built specifically for that purpose. However, this hardware doesn't come cheap, so some users opt to use a Bitcoin cloud mining service. These services, such as Genesis Mining and Hashflare, allow you to rent sophisticated mining hardware and have someone else do the hard work for you.
The biggest advantage of cloud mining is that the initial outlay is much smaller than it is with personal mining. On the downside, the fact that you don't physically control the hardware means there is an increased level of risk, and there have been numerous examples of cloud mining scams over the years.
With this in mind, it is essential to do your research and choose a reputable provider.
Personal mining
The specialized ASIC hardware needed to mine Bitcoin is expensive to buy and run. This means you'll need to be willing to make a significant upfront investment. To personally mine Bitcoin you will also need access to cheap electricity and a fast network connection.
The first thing you'll need to do is to purchase an ASIC miner. Prices vary, depending on the device you choose and whether you buy new or used, but can range from $500 to upwards of $3,000. You'll also need to pair it with the right Bitcoin mining software.
As previously discussed, rather than forging ahead on your own, it's recommended that you join a Bitcoin mining pool. These mining collectives allow you to combine resources with other miners and receive regular rewards based on how much mining power you contribute.
You'll need to pay a fee from your earnings to be part of the mining pool. Remember to choose an established, reputable pool.
FAQ
More guides on Finder
Ask an Expert
You must be logged in to post a comment.