Driven business loans review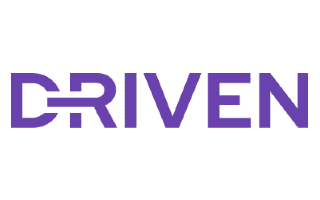 Interest Rate

Starting at 4.00%

Loan Amount

$500 - $500,000

Loan Term

2 - 24 months

Minimum Revenue

$3,000 per month in card sales

Minimum Time in Business

3 months
All information about Driven Business Loan has been collected independently by Finder. Finder is not connected with Driven products, and this page is not sponsored, endorsed or administered by, or associated with, Driven. All product names, logos, and brands have been used for identification purposes only and are property of their respective owners.
Our verdict
Driven provides loans of up to $300,000 to small- and medium-sized Canadian businesses.
Apply for a Driven business loan online in less than 10 minutes and get pre-approved instantly. Instead of accessing all the funds at one time, you can borrow only what you need, when you need it. Driven offers flexible loan amounts and terms and is transparent with any additional fees you may incur.
If your business has been operating for more than 3 months and makes more than $3,000 in revenue each month, you may qualify.
Best for: Small or medium business owners looking for flexible financing.
Pros
Flexible loan amounts and terms

No collateral required

No hidden fees

24/7 support
Cons
Late and NSF fees

Must work in an eligible industry
What is Driven?
If you're a business owner in need of quick cash, Driven is worth looking into. This private lender, formerly known as "Thinking Capital", has provided more than 17,000 businesses with the funds they've needed. Companies can apply for as much as $500,000, and collateral is not required for some loans.
It has a number of repayment options available from daily, weekly to bi-weekly, so you can find a repayment schedule to fit your needs. One major thing to look out for is that the lender requires automatic repayments from your bank account.
Business owners can use a Driven Business Loan to pay for staff training, renovations or almost anything else they need done quickly. Driven has no restrictions on how you can use your business loan.
How do I qualify for a Driven Business Loan?
The basic eligibility requirements to qualify include the following:
Be a Canadian business
Your average sales must be more than $3,000
Your business must be at least 3 months old
Have a dedicated business bank account
If you meet those qualifications, you can apply on Driven's website.
What makes Driven unique?
Driven specializes in serving small- and medium-sized businesses in Canada. They have lent over $1 billion to business owners, and have a Trustpilot score of 4.3 based on 770+ reviews. Ninety-three percent of the reviews have given Driven a rating of "excellent" or "great". Driven also offers a free online cash flow management tool that helps you forecast capital needs and identify gaps in your cash flow.
The application process is simple and streamlined, taking less than 10 minutes to complete if you've already got your information on hand. It only requires basic information before a representative from Driven contacts you with further details. Driven can give instant pre-approval and funding within 24 hours. However, to get a decision quickly, you'll need to connect your online banking information through an encrypted portal.
What types of loans does Driven provide?
Business line of credit. The business line of credit is recommended for those looking to buy inventory, pay for marketing, cover their accounts payable or make some new hires. You can pick from a cash-flow line of credit, a business-equity line of credit, a standard business line of credit or a business credit card.
Small business loans. You can get a business loan for anywhere between $500 - $500,000 if you are a new customer. You'll get a fixed interest rate on the amount you borrow, and you'll need to pay back the total amount of your loan in either 2 - 24 months. You'll be able to qualify for top-ups once you've repaid 35%, 60% and 90% of your financing.
What are the benefits of a Driven Business Loan?
Driven provides some advantages over the competition when it comes to its business loans.
Flexible loan amounts. You can borrow $500 to $500,000 with Driven. Once you've been approved for a specific amount, you can borrow as much and as little as you need, up to your limit.
Flexible terms. This lender offers terms of 2 - 24 months.
No collateral required. You can apply for a loan from Driven without the need for collateral.
Can be used for almost anything. Driven's loans can be used to cover almost any business expense.
Cash-flow advisor. Driven will soon offer cash-flow advisors who will provide tips on money management to customers. They will be able to help with the financial side of inventory, marketing, rent, utilities and even starting new projects.
No hidden fees. Driven says its pricing is upfront and that there are no hidden fees.
What to watch out for
Late fees and insufficient funds fees. Since Driven requires banking info, it can deduct your payments directly from your account. Be sure you have the funds to cover the payments before taking the loan.
Loan terms vary a lot. The loan amount, term length and interest rates are dependent on each individual borrower's situation. A borrower with a bad credit score is likely to get a high interest rate.
Short terms. Terms can be as little as 2 months, which does not give a lot of time for borrowers to pay back the lender.
Compare other business loans
How do I apply?
If you meet the criteria Driven requires, then you can apply for a loan.
Go to Driven's website.
Enter your personal information, such as date of birth and phone number.
Enter a rough estimate of your monthly revenue.
Provide a void cheque and recent banking statements.
You'll need your company's bank account information as well since Driven withdraws its payments directly.
Applying online should only take about 10 minutes.
What documents do I need to apply?
Void cheque
Valid ID
Bank statements
Optional documents from a cosigner if required
I got a Driven Business Loan. Now what?
After the funds appear in your account after about 48 hours, you can start spending on what your business needs to operate. Driven makes the process of actually paying the loan back simple since it automatically deducts the payments from your company's account at predetermined times.
To avoid any fees, you need to be sure that there is enough in your account to cover the loan payments when you apply. You can contact someone from Driven from 9-5 Eastern Time if there are issues.
To compare Driven against other lenders and see if it's the right fit for your business, check out our guide to business loans.
Frequently asked questions