Our verdict
Scotiabank offers flexible personal borrowing options to suit a variety of people. You can choose between fixed or variable rates and secured or unsecured loans, and you can select the payment frequency that suits your needs. It's easy to manage your personal loan or line of credit online too, but borrowers with poor credit will need to consider other lenders.
Pros
Secured and unsecured options available
Early repayment allowed
Flexible payment schedule
Easy to manage your loan online
Cons
Can't apply for a personal loan online
Large minimum loan amount
Rates not listed online
Not suitable for bad credit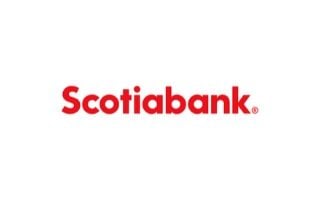 Scotiabank Personal Loans is not currently available on Finder
Have you considered LoanConnect Personal Loan?
Fill out one application with this broker and get pre-approved by different lenders in 5 minutes.
Low interest rates starting at 6.99% for secured loans
Easy online application process
Quick deposits within 24 hours of applying
High loan amounts of up to $50,000 for secured loans
Lenders can provide bad credit loans
Learn more
Loan Amount
$5,000 – $75,000 -