Finder is committed to editorial independence. While we receive compensation when you click links to partners, they do not influence our content.
Personal loan brokers
Take the hassle and stress out of finding a loan by using a matching service like a personal loan broker.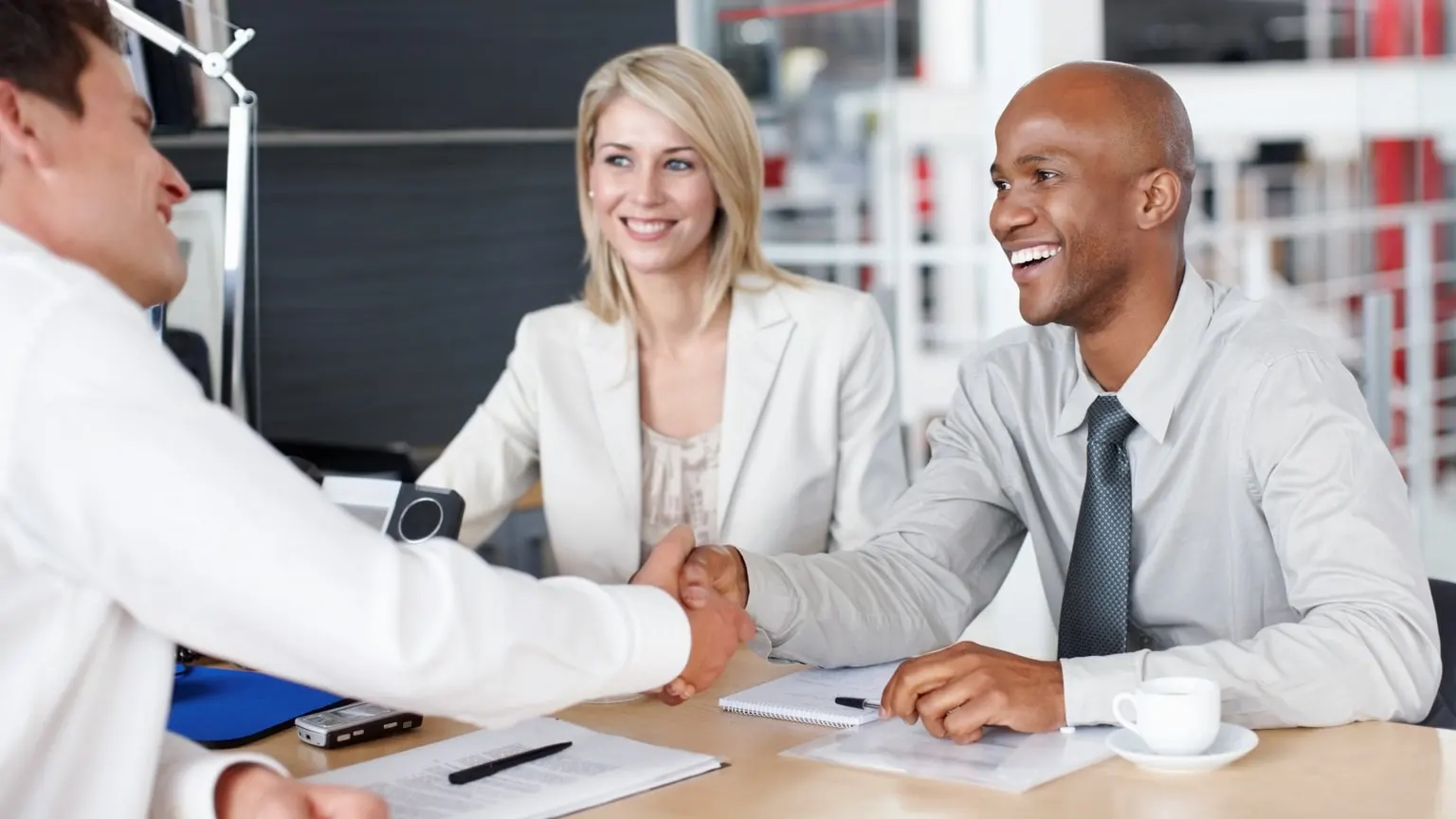 Finding a personal loan can take a lot of time and effort, not to mention the stress it can cause you. By using a personal loan broker, also known as a matching service, you save time searching around for the right loan.
A broker can help you find the option that is best suited to your financial situation and requirements, and you'll also have the benefit of filling out a single initial form rather than visiting multiple websites and repeating the process with different lenders. Brokers can also be of significant help for those with complicated situations or less-than-perfect credit history, because the broker works to find a lender to fit your unique needs. Learn more in our guide below.
What do you want to read about first?
Compare personal loan brokers
How do personal loan brokers work?
Personal loan brokers, also called lender connection or matching services, work in a similar way to mortgage brokers: they help you find a good deal on your loan.
A personal loan broker can help you find a variety of personal loans offered by lenders. Whether you're renovating your home or refinancing student loans, a personal loan broker can assist you with finding a suitable and affordable loan.
Personal loan brokers search for a loan within their lending network, which is simply the group of lenders that they deal with. Once they've found a lender willing to approve your application, the broker will present you the offer. You may have to finalize the offer with the lender directly, though some brokers are able to facilitate that portion of the process as well.
Most personal loan brokers operate solely online, so you can fill out your application and get a loan offer from the comfort of your home.
Why should I consider a personal loan broker?
These lender connection services can offer you convenience. Instead of finding and filling out multiple applications on a bunch of different lenders' websites, you fill out one application and receive offers through the broker, saving you time. You don't have to do the research to find a lender offering competitive loans that meet your needs or check to see if you're eligible for the loan before applying.
They can find you the best loan option for your unique circumstances. They may be particularly useful if you have trouble meeting the standard eligibility criteria at larger financial institutions. This is because brokers tend to have a better understanding of different lending requirements of various lenders, so they won't recommend products that you're likely to be rejected for.
Personal loan brokers get commissions when you're approved for a loan, so it's in their best interest to connect you with lenders who are likely to approve you.
How are personal loan brokers and direct lenders different?
| | Personal loan brokers | Direct lenders |
| --- | --- | --- |
| Application process | One application to be connected to multiple lenders. Takes about 10 minutes to apply. | One application for one lender. Takes around 10 minutes to apply for each individual lender. |
| Types of fees | Either no fee or an origination fee for the loan-connection service, on top of any fees the lender charges. | Varies by lender. Fees can include application, origination, early repayment and late fees. |
| Safety of your information | Most websites are SSL-encrypted, but brokers sometimes share your contact information with multiple lenders. | Websites are SSL-encrypted. They don't share your information with anyone — employees usually have restricted access. |
| Typical minimum qualifications | 18 years of age (or age of majority in your province or territory), good credit, proof of income, Canadian citizen or permanent resident with a valid Canadian address. | 18 years of age (or age of majority in your province or territory), strong credit, verifiable income, Canadian citizen or permanent resident with a valid Canadian address. |
How to find a good matching service
Loans offered. Make sure the broker you're considering offers the type of loan that you require.
Type of interest. Most brokers offer fixed interest loans only. If you're interested in variable interest loans, be sure to look for that information on the broker's website before applying.
Loan conditions. Can you pay the loan off early or make additional repayments? Make sure you can access these benefits without having to pay a fee.
Lender network. This is the group of lenders from which your broker will choose a loan. The bigger the network, the greater the chance of you getting the best deal available.
How they work. Some brokers operate almost entirely online, whereas others use the more traditional phone, fax and mail. Make sure you're comfortable with whichever system your broker uses.
Funding time. Brokers have different speeds at which they are able to approve and fund your loan. If you are in a hurry, an online-based broker should be able to approve your loan faster than a paper-based one.
Customer service. You may be dealing with the loan broker for the term of your loan, so make sure you're happy with the level of service they provide. Call them to see what kind of support they offer.
What to avoid with personal loan brokers
A small lender network. The more lenders your broker has access to, the better your chance of getting the best loan available. Make sure your broker compares a large range of options, otherwise you might as well just do it yourself.
Commissions. There isn't anything wrong with a broker being paid a commission, just be sure of what the commissions are and how they affect the broker's recommendations. Untrustworthy brokers might push lenders that pay them higher, rather than the ones that offer the best option for you.
Fees and charges. Understand the fees and charges you'll have to pay. Ensure they are all clearly explained to you before you commit to your broker and the loan.
Scams. Reputable personal loan brokers don't charge a fee for you to apply. Be wary of other warning signs like an unsecure website that doesn't have "https" in the URL or a company without a physical address or a variety of contact information.
Frequently asked questions about personal loan brokers
More guides on Finder