CanaCap Business Loan review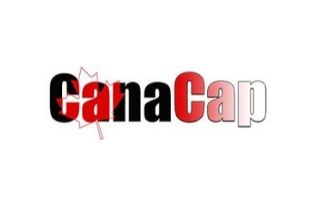 Interest Rate

Up to 29.00%

Loan Term

4 to 6 months

Minimum Revenue

At least $10,000 per month
All information about CanaCap Business Loan has been collected independently by Finder. Finder is not connected with CanaCap products, and this page is not sponsored, endorsed or administered by, or associated with, CanaCap. All product names, logos, and brands have been used for identification purposes only and are property of their respective owners.
Summary
Borrow up to $250,000 with a small business loan or merchant cash advance from CanaCap.
If you're struggling with your cash flow or need an extra injection of cash to fund your day-to-day expenses, CanaCap has got you covered. This trusted private lender offers business loans and merchant cash advances with fixed and flexible repayment schedules. You can borrow up to $250,000 and you won't need collateral to secure your loan.
Find out more about what loans CanaCap offers as well as whether or not you may be eligible for funding.
Pros
Instant funding. Your money will be available to you in as little as 24 hours if you're approved.

High loan amounts. You can apply for as much as $250,000 based on the quality of your application.

Fixed or flexible repayment. Term loans offer fixed payments based on a set amount while merchant cash advances have flexible payments based on sales.

No collateral required. You won't need to secure your loan against an asset like your home or vehicle.

Bad credit doesn't matter. Your credit won't typically factor into your loan decision as long as you meet the minimum monthly revenue requirements.

High approval rating. Up to 90% of businesses that apply for funding get approved.
Cons
Short terms. Terms are between 4 months and 6 monthswhich can make them difficult to repay if you've taken out a large amount.

Costs of doing business. You'll have to pay interest on fixed loans and undisclosed fees on merchant cash advances.

Startups can't apply. You won't be eligible for funds if your business is less than six months old.

Limited information online. There's not much information available about rates, fees and eligibility requirements on CanaCap's website.
What types of loans does CanaCap provide?
CanaCap offers two main types of loans for businesses that are at least six months old. You'll need to have $10,000 in gross revenue per month to qualify for most loans.
Business loan. You can get a business loan for anywhere between $5,000 and $250,000. You'll get a fixed interest rate on the amount you borrow and you'll need to pay back the total amount of your loan in 4 months–6 monthsmonths.
Merchant cash advance. With a merchant cash advance, you can get up to $250,000 with a flexible repayment schedule based on your daily credit card and debit sales. You'll typically need to pay a fee for this type of service even though you may not be required to pay interest on the full amount of your loan.
Quick comparison of loan types
| Type | Best for | How it works | Amount of loan | Interest rates |
| --- | --- | --- | --- | --- |
| Business loan | Covering a large, one-time expense | Borrow a lump sum and pay it back with interest over 4 months–6 months | Between $5,000 and $250,000 | N/A |
| Merchant cash advancee | Funding daily expenses with future sales income | Pay back the money you borrow with a percentage of your daily credit/debit card sales | Between $5,000 and $250,000 | No interest charged but you may incur a fee for service |
What should I know before I apply?
Compare other business loans
How to apply for a CanaCap Business Loan
If you think you're a good candidate for a CanaCap loan, you can apply in a couple of easy steps.
Fill out the online application with your personal details and send in proof of ID and relevant documentation.
Review and submit your application.
Get verified and approved in as little as 24 hours if you're eligible for a loan, with funding typically distributed in less than 2 days.
Bottom line
CanaCap offers quick and affordable access to cash you can use to expand your business or cover your daily expenses. Apply online to find out if you qualify for a loan or merchant cash advance and get approved for up to $250,000 today.
Frequently asked questions