Black Friday 2023 is almost here!
We've put together the
ultimate
Black Friday Canada and Cyber Monday 2023 deals and shopping guide. We'll be updating this guide with the latest deals and sales in the weeks leading up to Black Friday 2023. So if you want to keep track of the most up-to-date Black Friday deals in Canada, forgo Black Friday flyers and bookmark this page!
When is Black Friday 2023 in Canada?
This year, Black Friday 2023 in Canada lands on Friday, November 24, 2023, while Cyber Monday falls on November 27, 2023.
Last year, Black Friday 2022 in Canada was held on Friday, November 25, 2022 with Cyber Monday on November 28, 2022. Keep in mind, Black Friday sales start a few weeks before the official day, and extend through the weekend and into Cyber Monday.
Start saving now…
What stores are offering Black Friday sales in Canada?
Here is a list of a few major retailers in Canada offering Black Friday 2023 sales and early deals right now:
Top early Black Friday deals and sales for 2023 in Canada
Product
Early Black Friday deal
Buy at…
Description
Shop now
$109.99 (save $50)
Soundcore by Anker Life Q35 Multi Mode Active Noise Cancelling Headphones (Obsidian Blue)
Get the deal
$3,499.99 (save $500)
75-inch Neo QLED 4K QN90C
Get the deal
$144 (save $36)
PUREBOOST 22 SHOES
Get the deal
$309.99 (save $70)
Apple MacBook Air (2020) 13.3-inch 256GB with M1 Chip, 8 Core CPU & 7 Core GPU – Space Grey – English
Get the deal
$199.99 (save $89.01)
DEWALT 20V MAX 7-1/4-Inch Circular Saw with Brake, Tool Only, Cordless (DCS570B)
Get the deal
$345 (save $254)
Samsung Galaxy Watch5 Pro (GPS) 45mm Smartwatch with Heart Rate Monitor
Get the deal
$79.99 (save $28.01)
Beaver Canoe Full Zip Hoodie
Get the deal
$13.50 (save $13.50)
Matte Perfection Powder Foundation
Get the deal
$279.99 (save $520)
Ballarini
Rialto Aluminum 10-Piece Cookware Set
Get the deal
$99.99 (save $60)
Vida by PADERNO Everyday Series Non-Stick Cookware Set, PFOA-Free, Oven Safe, Black, 10-pc
Get the deal
$1,299.99 (save $300)
Sony 75″ 4K UHD HDR LED Smart Google TV (KD75X77L) – 2023
Get the deal
$99.98 (save $35.01)
Nike Women's Air Zoom Winflo 9 Running Shoes
Get the deal
Explore Black Friday financing options
What stores in Canada offer price match guarantee on Black Friday 2023 deals?
Price match guarantee means that you can purchase Black Friday deals, and if the price drops later at that store (or maybe later at another store), you can get the difference refunded. You don't have to waste time comparing Black Friday flyers to get the absolute best deal. Just keep an eye on the price after you've bought your items.
Popular stores offering Black Friday price match in Canada include:
Best Black Friday TV deals in 2023
Black Friday 2023 is a great time to snap up TV deals. If you want to upgrade your TV this year to some of the latest specs, you'll probably want to keep an eye out for deals on QLED or OLED models like the popular LG C2 OLED or the Samsung QLED.
Of course, the latest tech would combine both OLED and quantum dot technology into QD-OLED TVs – which often means a higher starting price and a perfect opportunity to cash in on Black Friday sales. If that level of high resolution isn't enough, you can opt for a Black Friday TV deal with 4K OLED display and a 144Hz refresh rate for optimal viewing.
If you want to snag a deal on a budget TV that still gives you good quality, consider the TCL 6-Series Roku TV (R635). On the higher end, consider looking for Black Friday deals on the latest Samsung S95C or S90C TVs.
Stores offering some of the best TV deals in Canada during Black Friday 2023 are:
Best Black Friday laptop deals in 2023
Discounts on laptops tend to be massive during Black Friday. If you're looking for a laptop deal, consider this list of the latest specs for a standard laptop:
12th generation Intel processor
512GB or 1TB SSD
8GB or 16GB RAM
High-resolution display (OLED or 1080p or more)
However, if you're shopping for a Black Friday laptop deal in 2023 because you want a gaming laptop, consider a quality GPU and fast NVMe SSD.
Instead of spending more on the Intel brand name, you can opt for a Black Friday 2023 laptop deal on a gaming laptop with an AMD processor instead. The AMD Ryzen 9 7950X is considered one of the best processors currently on the market.
If you're in the market for Apple products, such as the new MacBook, checkout the latest M2 chip or stick with the slightly older but still high-performing M1 chip.
Check out these stores for some of the best Black Friday laptop deals you can find in Canada for 2023:
Best Black Friday phone deals in 2023
If you're one of the 59%(1) of Canadians who prefer Apple's sleek, user-friendly iOS over other options, Black Friday 2023 is the time to upgrade to the latest iPhone series model. You can get a deal on the newest iPhone 15 Titanium or probably score an even better deal on the older generation iPhone 14.
On the other hand, if you are one of the 26%(2) of Canadians who prefer Samsung phones, expect big savings on various models, including the popular Samsung Galaxy S23 or Samsung Galaxy A54. Of course, you can always up your game and get a Black Friday 2023 phone deal on the Samsung Galaxy Z Fold5 or Z Flip5.
Outside of the two major phone brands, you can also keep an eye out for other (and probably cheaper) phone deals this Black Friday, especially on popular alternatives like the Google Pixel 7 or Pixel 8.
You'll find Black Friday deals and savings on phones in Canada at these popular stores:
Best Black Friday clothing deals in 2023
Black Friday 2023 is the perfect time to pick up those fashion pieces you've been meaning to add to your wardrobe at prices you can't find any other time of the year. Whether you're looking for a new jacket, boots, leggings, sunglasses activewear or any other closet staples, you don't have to waste time looking through Black Friday 2023 Canada flyers to get the best deals.
You can find some of the best Black Friday clothing deals and sales in Canada for 2023 at these stores:
Other stores offering some of the best Black Friday 2023 deals in Canada
Beyond tech, Black Friday is also the perfect time to get those new essentials and indulgent home upgrades you've been eyeing on Pinterest. These best Black Friday deals can help you save on kitchenware and home improvement gear to help turn those kitchen or renovation dreams into reality.
If you need to finance your Black Friday and Cyber Monday shopping…
In-store financing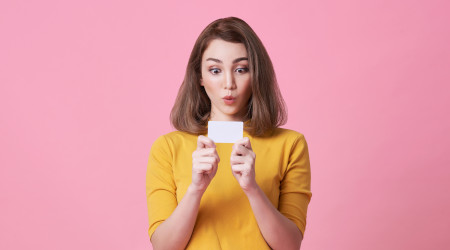 Low interest credit cards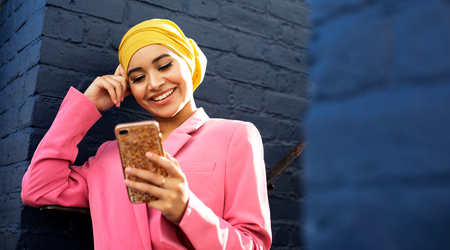 Personal loans
What stores are having Black Friday and Cyber Monday sales in Canada for 2023?
We can estimate, based on last year's sales, that we'll likely see Black Friday 2023 deals in Canada ranging anywhere from around 20% to over 75% off. In fact, with even more competition for online shoppers, companies will be eager to get your business by offering deep discounts on everything from TVs and game consoles to clothing and phones, and even more.
Here's a breakdown of some of the top places to shop during Black Friday Canada 2023 here:
Amazon
Nike
The Source
lululemon
Walmart
Best Buy
Canadian Tire
Apple
Roots
The Bay
Sephora
Home Depot
Sports Chek
Dyson
Canada Goose
Costco
---
All the top early Black Friday 2023 deals in Canada
You can search Black Friday 2023 deals by brand, category or product name.