Finder is committed to editorial independence. While we receive compensation when you click links to partners, they do not influence our opinions or reviews. Learn how we make money.
Alterna Bank review
Earn high interest and pay no monthly fees when you sign up for a number of financial products with this industry-leading digital bank.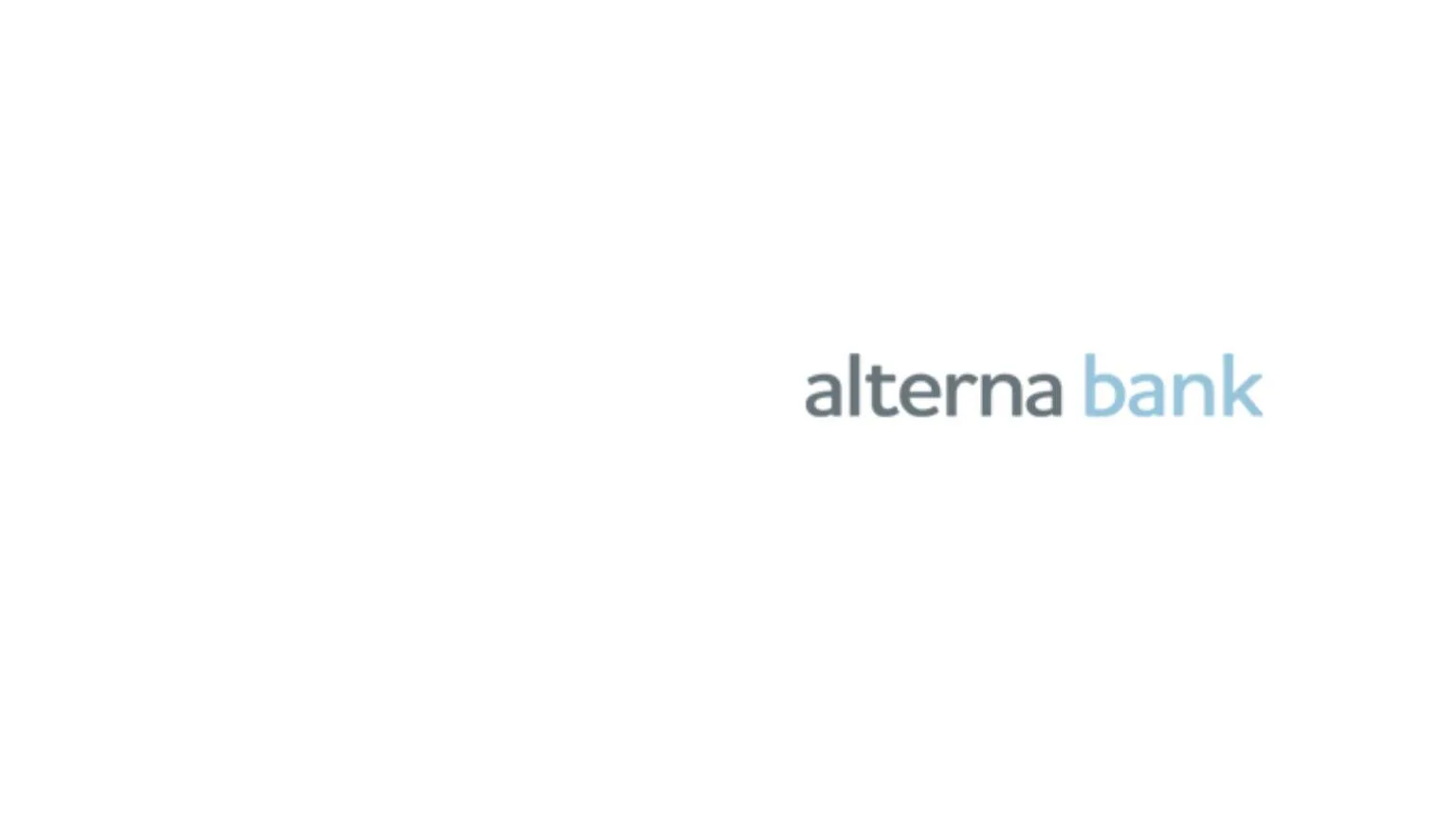 Alterna Bank is a popular online bank in Canada that offers a number of different financial products. These include high-interest chequing accounts, savings accounts and guaranteed investment certificates (GICs).
You can sign up for an account in a matter of minutes, and you should be approved in a couple of days. Find out more about the rates and services that Alterna Bank offers, and decide whether this bank is the right fit for your unique set of financial needs.
What is Alterna Bank?
Alterna Bank was launched in 2000 to act as the digital banking arm of Alterna Savings. Its purpose is to provide customers with a banking experience that takes place exclusively online. That said, any deposits you make with Alterna Bank are housed at Alterna Savings since this institution is accredited with the Canada Deposit Insurance Corporation (CDIC).
For its part, Alterna Savings has an excellent track record for providing safe and accessible banking to Canadians. It's been around since 1908 and is the second-largest credit union in Ontario. This means it brings decades of experience to the forefront of its partnership with Alterna Bank.
How does Alterna Bank work?
Alterna Bank functions just like any other bank in Canada, except that it does all of its business online. This means you won't be able to go into a branch to get assistance with your account. However, you will get high interest rates and zero account fees. This is because you won't be paying for a number of overhead costs that banks typically pass on to their customers.
You'll get the best deal if you sign up for one of Alterna's bank accounts, which offer a number of benefits and perks. These include no monthly fees, unlimited transactions, free withdrawals on EXCHANGE-network ATMs and free debits on your account. Alterna Bank's range of GICs is less impressive than its competitors since it offers lower interest rates than the industry average.
What financial products does Alterna Bank offer?
Alterna Bank offers a number of financial products and services. These include high-interest chequing and savings accounts and guaranteed investment certificates (GICs).
Alterna chequing account
The Alterna No-Fee eChequing account is an online chequing account that comes with no monthly fees and an annual interest rate of 0.05%. This account has no minimum balance requirements and lets you make unlimited withdrawals.
It also gives you unlimited Interac e-Transfers and ATM withdrawals (on the EXCHANGE network) for no additional fee. As an added bonus, you'll be able to add overdraft protection to your account for only $2.50 a month.
Alterna savings accounts
You can earn a 1.9% return with Alterna's High Interest eSavings Account. This account comes with no monthly fees and no minimum balance requirements. You'll also get unlimited free withdrawals (including bill payments, bank-to-bank transfers and Interac e-Transfers).
Can I hold my savings in a registered account?
You can definitely hold your savings in a registered account like a tax-free savings account (TFSA), a registered retirement savings account (RRSP) or a registered retirement income fund (RRIF). These accounts come with the same 1.90% interest rate, but you won't have to claim any interest you make on your account when you file your taxes. The only downside is that they don't allow withdrawals.
Guaranteed investment certificates
GICs come with interest rates as high as 1.8% for a 1-year term and go down from there. This is a lower interest rate than you'll get with many other digital banks. The interest rate you'll get will also decrease as you go up in term length. This is uncommon given that most banks want to incentivize you to lock your funds in for a longer period of time.
For this reason, it probably makes more sense to go with a shorter term GIC. You can also hold your GICs in a registered account like an RRSP or TFSA to avoid paying taxes on the interest you earn. Just be aware that the minimum deposit for any GIC you take out will be $500 (or $100 if you're under the age of 19).
Length of term

GIC rates (as of April 28, 2020)

1 year

1.8%
2 years
1.15%
3 years
1.25%
4 years
1.35%

5 years

1.45%
*These rates are subject to change – you can find Alterna Bank's current GIC rates on its website.
Is Alterna Bank safe?
Alterna Bank is very safe because it's backed by the financial power of Alterna Savings, which is the second-largest credit union in Ontario. It's been around for over 100 years and has a long history of protecting its customers' personal and financial information.
Alterna Savings is also insured by the Canada Deposit Insurance Corporation (CDIC), so you can rest assured that any money you deposit with Alterna Bank will be guaranteed up to $100,000 per account type.
Pros and cons
Pros
Easy application. It's easy to open an account in less than 10 minutes using Alterna Bank's simple online application.
No monthly fees. You won't have to spend money out-of-pocket each month to cover account maintenance fees.
No minimum balances. You won't have to keep a minimum balance in your account to qualify for benefits.
Many account types. You can sign up for a number of different accounts (with options for registered and cash accounts).
Deposit insurance. Any deposit you make will be protected up to $100,000 by the Canada Deposit Insurance Corporation.
In-person services. Customers can access face-to-face service through Alterna Savings branch locations in Quebec and Ontario.
Mobile app. You can get easy and secure access to your banking at any time with Alterna's mobile app.
Cons
Minimum deposit requirement for GICs. You'll have to make a minimum deposit of $500 if you want to put money into a GIC.
Low rates for GICs. You'll get lower interest rates on GICs with Alterna than you will with other digital banks.
Additional fees. There's a long list of additional fees you'll have to pay for a number of Alterna Bank's services.
No branches in most provinces. You won't be able to visit Alterna Bank in person unless you live in Quebec or Ontario.
How does the Alterna Bank mobile app work?
Alterna Bank offers a comprehensive mobile app that lets you manage your accounts on the move. You can easily download it from Google Play or the Apple Store, and use it to do just about everything that a typical online banking app will let you do. This includes viewing your bank balance, transferring your funds and managing your deposits.
How can I open an account?
Eligibility requirements
To open an account with Alterna Bank, you'll need to meet a couple of requirements:
Be at least 18 years of age (or 19 in some provinces)
Have a bank account at another Canadian financial institution
Have a valid Social Insurance Number (SIN)
Have a valid email address
How can I apply?
You can apply for a savings account with Alterna Bank using its easy online application. Just follow these steps to get started:
Go to its website to be directed to your Alterna Bank account application.
Complete the application, which includes providing your name, email address, Social Insurance Number and birth date.
Verify your ID and deposit funds into your account.
How can I get in touch with customer service?
Alterna Bank's customer service team is dedicated to helping you navigate problems with your account. You can contact a customer service representative at 1-866-560-0120. You can also send an email to questions@alterna.ca at any time of day or night.
Bottom line
Alterna Bank is a popular online bank that offers first-class features for its chequing and savings accounts. That said, its GICs offer less favourable rates than those on offer from several other digital banks. Learn what you need to become a member of this trusted institution, and apply online today to get started.
Frequently asked questions