Compare Aeroplan credit cards
Dreaming of your next vacation? Collect miles with an Aeroplan credit card to get discounts on flights, hotels and more.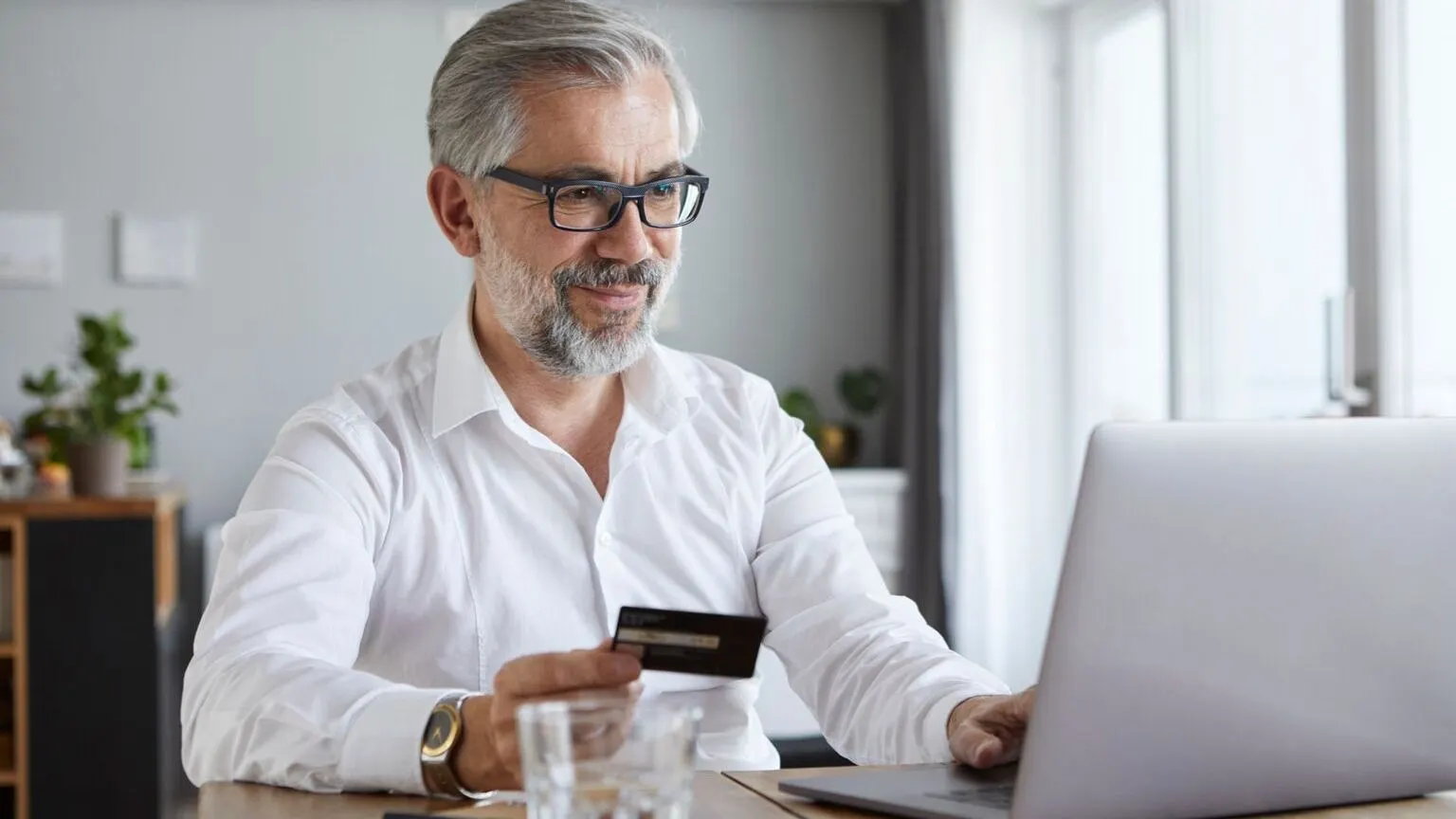 As one of Canada's most popular frequent flyer programs, Aeroplan lets you earn travel rewards with over 150 partners. And if that's not enough, you can also get an Aeroplan credit card to accumulate additional miles wherever you shop. Find out how you can earn and redeem points quickly and easily, and compare Aeroplan credit cards to get the best deal.
How do Aeroplan credit cards work?
Aeroplan credit cards let you earn miles for every purchase you make on your card. You can typically earn 1 Aeroplan mile for every $1 you spend on your card, but some cards have different ratios. For example, one card might offer 1.5 miles for every $1 you spend, while another might offer 1 mile for every $1.50 you spend.
You will also typically earn a different number of miles for different types of purchases. Many cards offer a higher return on miles for gas, grocery and drugstore purchases. They might also give you more miles for shopping with Aeroplan partner organizations. You'll typically earn less miles on all other purchases.
When comparing Aeroplan credit cards, it helps to look at other factors like annual fees and introductory offers to make sure you're getting the best bang for your buck. These cards can help you accumulate miles faster, and you can pair them with your Aeroplan membership to earn double the points when you make purchases with an Aeroplan partner.
Deciding if an Aeroplan credit card is the right fit for you
There are a number of frequent flyer program credit cards out there, so it can be difficult to know if Aeroplan is the best choice for you. Before you settle on a plan, be sure to compare the features listed below.
Partner companies. You should look for a credit card associated with the frequent flyer plan that offers the largest network of partner companies where you shop most frequently.
Partner airlines. Find out how many airlines are willing to accept your credit card rewards before you settle on a program to make sure you have a wide range of options.
Available rewards. Look at each program's "rewards store" to find out what you can use your miles to purchase aside from airline tickets.
How to compare Aeroplan credit cards
If you've decided that an Aeroplan credit card is the best fit for you, you should consider a couple of factors before you pick the specific card that you want.
Return on travel rewards. Look at how much you'll earn with each credit card, keeping in mind that more rewards usually means higher fees and interest rates.
Welcome offers. Many Aeroplan credit cards give you enough miles to get a return flight within North America when you sign up. Think about how you can combine the biggest welcome bonus with the highest return on miles and benefits.
Benefits. Aeroplan credit cards can come with benefits like travel insurance, airport lounge access and priority check-in. Choose a card that will give you practical perks that you know you'll be able to use.
Annual fee. Most Aeroplan credit cards have annual fees ranging from around $50 to over $200. Make sure the fee you pay is balanced out by a higher return on rewards or more perks on your card.
Interest rates. As with all credit cards, interest rates are important if you intend to carry a balance. If you make regular repayments and always pay in full, this will be less important.
Other fees. Make sure to read your contract fully and pay attention to fees for services like cash advances, foreign transactions and any other fees. Aim for the card that doesn't charge for the services you use regularly.
How to earn Aeroplan miles on your credit card
The best way to earn miles on your card is to charge eligible purchases to it. These include daily purchases (like gas, groceries and drugstore purchases) as well as bill payments and other expenses. You can also shop at partner stores to earn double the miles on all of your purchases, and you can give additional cards to your family members so that all of your miles are accumulated on one account.
Many Aeroplan cards will also give you bonus miles when you sign up. Just make sure to read the fine print, as some of these offers can only be redeemed when you've spent a certain amount of money in a specified time period. For example, you might be required to spend $500 in your first month to receive 10,000 bonus miles.
Find out how to earn up to 10x more Aeroplan Miles at the Aeroplan eStore
Some cards will also offer bonus points for existing customers during promotions. In this instance, you might be able to cash in on extra bonus miles for referring your family and friends to Aeroplan. Partner companies might also run promotional campaigns that let you earn more miles for making certain purchases (such as buying a certain brand of cereal at the grocery store).
How to redeem your Aeroplan miles
Once you've had your card for a while, you can exchange the miles you've accumulated for travel through Aeroplan. You can do this by signing in to your Aeroplan membership and browsing its online catalogue for flights and other rewards. You can make your purchase online or over the phone with an Aeroplan agent.
Flight redemptions are typically the best value for redeeming your Aeroplan miles. That said, you might need to be flexible on routes and seat classes since some partner airlines might have blackout dates and restrictions. If you're not interested in flying, you can use your miles for everything from hotel stays to car rentals to gift cards and merchandise.
When booking flights with your Aeroplan miles, you can book with either a fixed or flexible mileage option. For fixed mileage flights, you'll be required to "spend" the same number of Aeroplan miles at all times. For more flexible flight choices, you may need to hand over more miles at specific times of the year (like Christmas), but you won't have as many blackout dates or layovers and you'll be able to book with less advance notice.
Our guide on more ways to redeem your Aeroplan Miles
What other travel rewards can I get?
If you don't want to redeem your miles for flights, you may be able to cash them in for some of the following travel rewards.
Travel packages. If you have enough points, you may be able to cash them in for an all-inclusive vacation package or cruise.
Hotel accommodation. Aeroplan has partnered with several hotel chains, so you can pick the best fit for your budget and earn double the rewards on your stay.
Car rentals. If you need a rental car, you can cash in your miles with Avis, Budget or Payless car rentals.
Merchandise. You can redeem your miles for over 800 products in Aeroplan's online store, ranging from clothing and jewellery to homewares and electronics.
Entertainment. You may be able to exchange your miles for theme park tickets, wine tastings, city tours and other must-do experiences, depending on availability.
Gift cards. Aeroplan has partnered with many stores to provide gift cards that you can redeem online or in-person at the time of your choosing.
Charitable donations. If you're feeling extra generous, you can also transfer your miles into a cash donation for the charity of your choice.
Bottom line
There are plenty of Aeroplan cards on the market for you to choose from. Learn how these cards work as well as whether they're the right fit for you. If you decide that they are, make sure to look for a card that offers a good cost-benefit ratio and compare several providers to find the best deal.
Frequently asked questions about Aeroplan credit cards