Symple Personal Loan review
Interest Rate

6.99% - 32.00%

Loan Amount

$5,000 - $50,000

Loan Term

12 - 84 months

Min. Credit Score

650
All information about Symple Personal Loan has been collected independently by Finder. Finder is not connected with Symple products, and this page is not sponsored, endorsed or administered by, or associated with, Symple. All product names, logos, and brands have been used for identification purposes only and are property of their respective owners.
Our verdict
Find out what rate you qualify for with a Symple Personal Loan without impacting your credit score.
If you're looking for an alternative lender with low starting interest rates, a Symple Personal Loan is a good option. It offers a variable interest rate and the option to pay off some or all of your loan early without penalties. If you have a good to excellent credit score, you could potentially get lower rates than from traditional lenders. Look elsewhere if you need a bad credit loan.
Best for: Good credit borrowers looking for competitive rates
Pros
Low starting rate

Loans for borrowers with good credit

Free quote with no impact to credit score
Cons
Not for people with fair or bad credit

Variable interest rate
What is Symple Loans?
Symple Loans is an online lender that specializes in personal loans for prime borrowers (credit score of 660 or higher). The company has Australian origins, where it launched in January 2018, followed by an expansion to Canada in January 2021. Symple has its Canadian headquarters on Bay Street, Toronto's financial district.
Is Symple Loans legit?
It is. In Canada, it's accredited by the Better Business Bureau with an A rating and is a verified lender according to the Canadian Lenders Association. It has its headquarters in Toronto, Ontario, and Canadian borrowers can receive customer service online, by phone or by email.
Symple personal loan features
| Feature | Details |
| --- | --- |
| Loan amount | $5,000 to $50,000 |
| Loan term | 1 to 7 years |
| Interest rate | 6.99% - 32.00% |
| Fees | $45 late payment fee and 0-5% origination fee ("establishment fee") |
| Secured or unsecured? | Unsecured (no collateral required) |
| Serviced provinces | Available All of Canada (except NS, QC, SK) |
| Basic eligibility requirements | Minimum $50,000 annual income, minimum 660 credit score |
What we like about Symple Personal Loans
Easily find out what rate you qualify for. Not all lenders can offer a quick free quote without impacting your credit score, so this is a real benefit. (Other lenders that do this: Mogo and Fairstone).
Pay off your loan early without extra fees. You can repay some or all of your personal loan before your term ends without incurring any prepayment penalties.
Competitive interest rates. Interest rates start as low as 6.99%, which you may be able to get if your finances, including your credit score, are in great shape.
Convenient online experience. Apply and manage your account completely online, 24/7 365 days a year.
High maximum loan amount. You can borrow up to $50,000.
Use the money for any purpose. You can use the Symple loan to consolidate debt, improve your home, refinance credit card debt, finance your education, invest, make a major purchase and more.
What to watch out for
Variable rate. The interest rate is variable, so your rate will increase or decrease depending on the Bank of Canada's overnight rate. If the rate goes up, more of your payments will go towards paying the interest than the principal. If the rate goes down, more of your payments will go towards paying the principal.
Minimum borrowing amounts. Symple's lower threshold for a personal loan is $5,000. For some people, this may be too much debt to shoulder.
Fees and charges. Expect a loan origination fee from 0-5% to be tacked onto your loan. You'll also face a $45 charge for late or missed payments.
No in-person customer service. Because Symple is an online lender, you won't be able to visit a bricks-and-mortar location for in-person help.
Loan insurance. You may be offered this insurance product in case you miss your payments. This is an optional product that adds to the cost of your loan. You shouldn't feel obligated to get it.
Low-interest alternatives to Symple loans
LoanConnect Personal Loan
---
Loan Amount
$500 - $50,000
---
Loan Term
3 - 120 months
---
Interest Rate
6.99% - 46.96%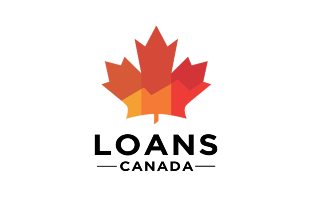 Loans Canada Personal Loan
---
Loan Amount
$300 - $50,000
---
Loan Term
3 - 60 months
---
Interest Rate
6.99% - 46.96%
Mogo Personal Loan
---
Loan Amount
$200 - $35,000
---
Loan Term
6 - 60 months
---
Interest Rate
9.90% - 46.96%
Summary of Symple Loans Canada reviews
| Feature | Details |
| --- | --- |
| BBB accredited | Yes |
| BBB rating | A |
| BBB customer reviews | No Symple Loans Canada reviews |
| Trustpilot score | No Symple Loans Canada reviews |
| Customer reviews verified as of | February 16, 2023 |
Am I eligible?
To qualify for a loan with Symple, you must meet the following criteria:
Be a Canadian citizen or a permanent resident.
Be at least 18 years of age
Earn a minimum of $50,000 annually.
No history of bankruptcies or current consumer proposals
Residing in Canada, excluding NS, QC and SK.
How to apply for a Symple Personal Loan
If you meet the baseline eligibility requirements for a Symple Personal Loan, you can get your application going by following these steps:
Click the green 'Go to site' button above to be securely redirected to the Symple website.
Identify how much you want to borrow. You can borrow from $5,000 to $50,000.
Identify the purpose of your loan. Choose from options such as debt consolidation, paying bills, home improvement, education, travel or buying a car.
Provide your personal details. These include your full name, date of birth and Social Insurance Number (optional).
Provide your citizenship status. Choose between Canadian citizen, permanent resident or other.
Provide your contact information. Fill in your email address, phone number, home address, city and province.
Submit your application. You'll receive a pre-approval decision emailed to you within 60 seconds. If you're approved for a loan, remember to review the terms and conditions of the contract before signing and accepting the offer.
Banking verification
If you're happy with your quote and decide to proceed with the rest of the application, you may be asked to log in through a secure encrypted portal to authorize your bank to send Symple Loans electronic copies of your bank statements. Lenders like Symple do this to verify your financial profile and income and determine whether you're eligible for a loan.
Preview of Symple's application
Getting your quote is easy. The application is user-friendly and takes only 7 to 8 steps. Below is a preview.
I got the Symple Personal Loan. Now what?
Once you've secured funding from Symple, get organized with repaying your loan. Your loan contract will detail your repayment terms and APR. Set up automated payments so you don't miss any deadlines. If you need to change your payment date, contact Symple's customer service team.
Take advantage of being able to repay some or all of your loan early without incurring any charges. Your goal is to pay off your debt as quickly as possible.
Bottom line
Symple Loans is a solid alternative to banks and credit unions if you're a prime borrower, because you may be able to score a rate that's better than the traditional lenders. However, Symple Loans only offers a variable interest rate; it's not for people who want to know exactly how much interest they'll pay over the life of the loan. Symple also has an origination fee up to 5%, which not all lenders of personal loans charge.
As always, shop around before deciding which lender is offering the best rates and loan options. Check out our guide to comparing personal loans to help you with your search.
Compare other personal loans
Overall representative example
If you borrowed $20,000 over a 5-year term at 9.50% APR (variable), you would make 60 monthly payments of $420.04 and pay $25,202.23 overall, which includes interest of $5,202.23. The overall cost for comparison is 9.50% APR representative.
Frequently asked questions about Symple loans
Frequently asked questions