How to get out of the payday loan cycle with a personal loan
Find out how you can break the payday loan cycle and clear out your debt using a personal loan.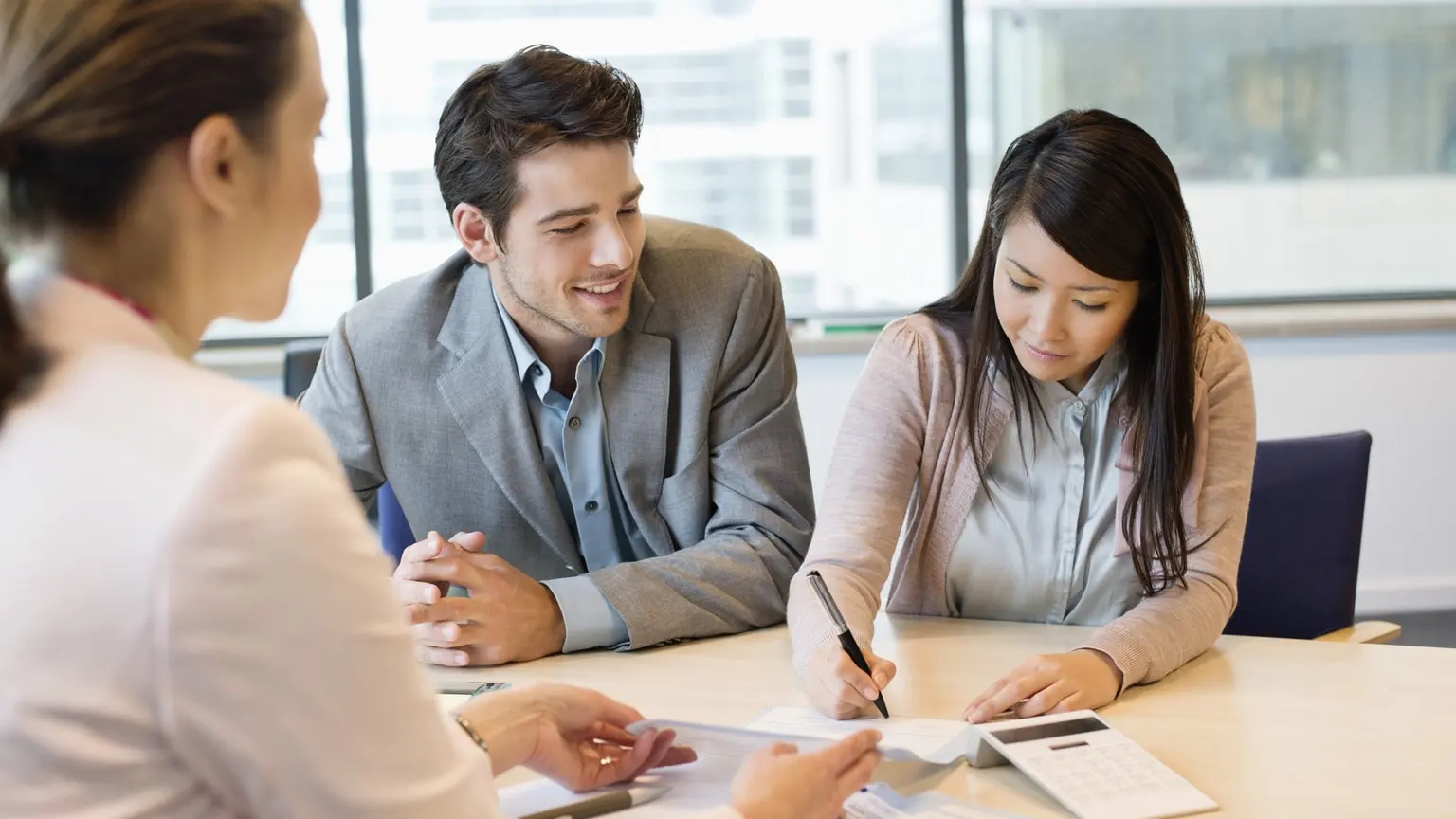 If you're struggling under a mountain of payday loan debt, you're not alone. Hundreds of thousands of Canadians get stuck in a payday loan cycle each year trying to make ends meet. The problem is that these loans come with exorbitant interest rates and high fees. You also need to pay them off with your next paycheque, which can put a big dent in your finances.
This is why it makes sense to consider a personal loan over a payday loan if you can manage to qualify for one. These loans come with lower interest rates and longer terms, so you can pay them off in a timeframe that fits your budget. Find out how a personal loan can help you break the payday loan cycle so that you can get back on your feet.
What to do if you're struggling to get out of a payday loan cycle
If you're experiencing financial hardship and would like to speak to someone for free financial counselling, you can call Credit Counselling Canada on 1-866-398-5999. It's open from 8:00am to 5pm, Monday to Friday.
How does the payday loan cycle work?
Payday loans are short term loans that come in the form of a cash advance that you'll need to pay back by your next paycheque. They're usually for small amounts, which makes them relatively easy to qualify for. This can make them seem like an easy and convenient choice if you need to get your hands on fast cash or you struggle with bad credit.
The problem is that payday loans often come with extremely high fees that can cost you hundreds of dollars on top of the lump sum you borrow. This can lead you to owe more than what you can afford to repay each month. If this is the case, you'll typically have to borrow a second payday loan to cover your rent, groceries and other expenses.
In the end, you may find that you're stuck in a loop of taking out and repaying payday loans like clockwork and covering the exorbitant fees that come along with any amount you borrow. This can end up costing you thousands of dollars above what you originally borrowed if you carry on the payday loan cycle for long enough.
How much will I have to pay for my payday loan by province?
Each province is governed by different payday loan regulations, which means the maximum fees that you'll have to pay for your loan will vary. You'll also pay different amounts based on what lender you decide to borrow from, as some will charge lower fees than others. Check out how much you might be on the hook to pay in your province in the table below:
| Province | Maximum fees | Fees on $1,000 loan (over 2 weeks) |
| --- | --- | --- |
| British Columbia, Alberta, Ontario, New Brunswick | $15 for every $100 you borrow | $150 |
| Saskatchewan, Manitoba | $17 per $100 | $170 |
| Nova Scotia | $19 per $100 | $190 |
| Newfoundland | $21 per $100 | $210 |
| Prince Edward Island | $25 per $100 | $250 |
| NWT, Nunavut and Yukon | $60 per $100 | $600 |
| Quebec | 35% APR | $30 (or less) |
How can I use a personal loan to pay off my payday loan debt?
If you're stuck in a cycle of applying for payday loans to get to your next paycheque, you might benefit from a personal loan. These loans are offered by reputable financial institutions, and many are designed for borrowers with bad credit. You'll typically just need to be able to prove that you have enough income coming in to cover your repayments.
Once you're approved for a personal loan, you can use it to pay off your payday loan. You'll then be able to carry that balance forward with lower interest rates and a longer repayment term. This means that you'll be able to make small monthly repayments that fit your budget, and you won't be stuck paying hundreds of dollars in fees every two weeks.
What if I have bad credit?
You may have trouble applying for a personal loan if you have bad credit. This is because your lender may use your credit score as an indication of how likely you are to pay back your loan. If your score is lower than 650, it likely means you have a history of missing payments or not paying loans or credit cards back on time.
If you're borrowing under $2,000, you may be able to apply for a bad credit or no credit check loan without any hassle. If you're still having trouble getting approved, you might want to see if you can enlist a co-signer to let the banks know that you're serious about getting back on track with your finances.
Compare personal loans
How to compare personal loans
If you think that a personal loan is the right fit for you, you'll want to start by comparing lenders. You can begin to look at some of the following features to find the best loan for you:
Interest rates. Look for the lowest interest rates on offer so that you can put the largest part of your payments towards your principal.
Fees. Watch out for hidden fees in your contract so that you'll know what extras you'll need to pay.
Term. Search for the shortest loan possible with payments that you can still afford. This will make sure you don't end up paying more interest than you need to over time.
Repayment conditions. Try to find a lender with flexible terms and the willingness to work with you if you run into financial difficulties.
Customer service. Find a lender that has good customer ratings and a reputation for responding quickly to customer issues and concerns.
How to apply for a personal loan
If you want to apply for a personal loan to help you get out of the payday loan cycle, you should follow the steps below to get started:
Check your credit score. You might want to check your credit score before you apply for a loan. This will help you figure out if you'll be able to qualify for a personal loan, or if you need to look for a bad credit loan. You can do this by applying through credit bureaus like Equifax or TransUnion.
Compare lenders. If you think you'll qualify for a personal loan, you should begin by comparing lenders to find the best interest rates and terms for your loan. You might also like to think about what kind of reputation your lender has for customer service so that you know you can get assistance with your loan if you run into difficulties.
Fill out your application. When you pick the lender you want to go with, you can apply by filling out an application for your loan online.
Verify your identity and income. You'll usually need to give a piece of ID to prove your identity, along with pay stubs or tax forms to prove your employment status or income.
What are the eligibility requirements for a loan?
You will usually need to meet the following requirements:
Be 18 years old or the age of majority in your province or territory.
Be a Canadian citizen or a permanent resident with a valid Canadian address.
Have a working bank account (this is sometimes not a requirement – it varies between lenders).
Have proof of income.
Some lenders may have additional criteria that you'll need to meet in order to apply for a loan.
Other options to exit the payday loans cycle if you can't get a personal loan
If you want to pay off your debt but you're having difficulty applying for a run-of-the-mill personal loan, then you may be better off with another debt solution. The following options could help you get out of your payday loan cycle:
Secured loans. You may be able to get approved for a bigger loan with lower interest rates if you put an asset on the line to secure your payments.
Peer-to-peer loans. Peer-to-peer loans offer lower rates, more flexibility, quicker turnaround and fewer fees than many traditional banks.
Business loans. You could get a low-interest rate on your loan if you're using your funds to pay for business expenses.
Borrowing from friends or family. If you can pay your loan back quickly, you could ask your family or friends to give you an interest-free loan.
Filing for a consumer proposal. If you're not able to get credit from anywhere else, you could consider filing for a consumer proposal to consolidate your debt.
Bottom line
If you're stuck in a payday loan cycle, you may be able to use a personal loan to get out of debt. Find out how you can qualify for a personal loan with lower interest rates and a longer repayment term, and learn more about other borrowing options you can look into if this isn't the route you want to go.
Frequently asked questions